It was just over freezing with some drizzle today in Tulsa, Oklahoma. Not exactly ideal riding weather, but I have often said that if I didn't have to work I would ride all the time. Well today I didn't have to work, so I figured I better go ride. I was the lone car in the parking lot. 11 miles of fun with my bike and my buddy, Maxwell the German Shepherd. My camera ran out of batteries half way through, so no pics there. I will try to get those later, because the best trails are in the back sections. For those of you, who are new to Tulsa and Turkey Mountain. Turkey is five miles from downtown Tulsa and has over 20 miles of trails - mostly unposted back trails with some man made features and lots of diversity in riding style. Everything from smooth single track to full face helmet downhill drops.
Southeast View from the parking lot.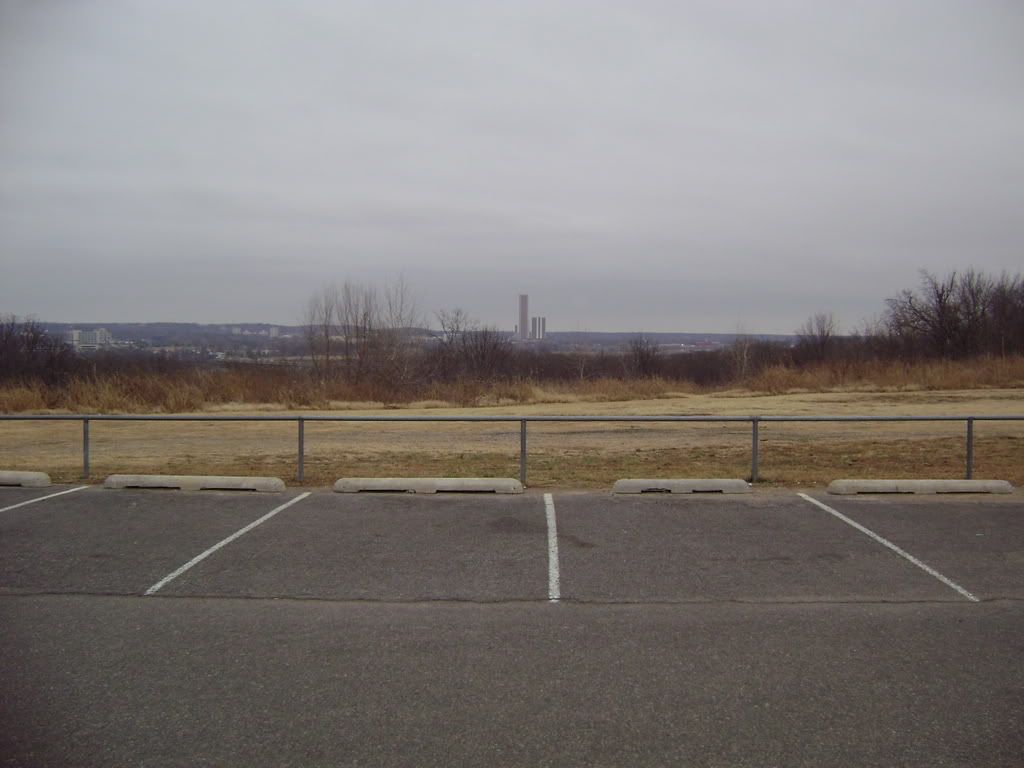 East view from the parking lot up the ridge.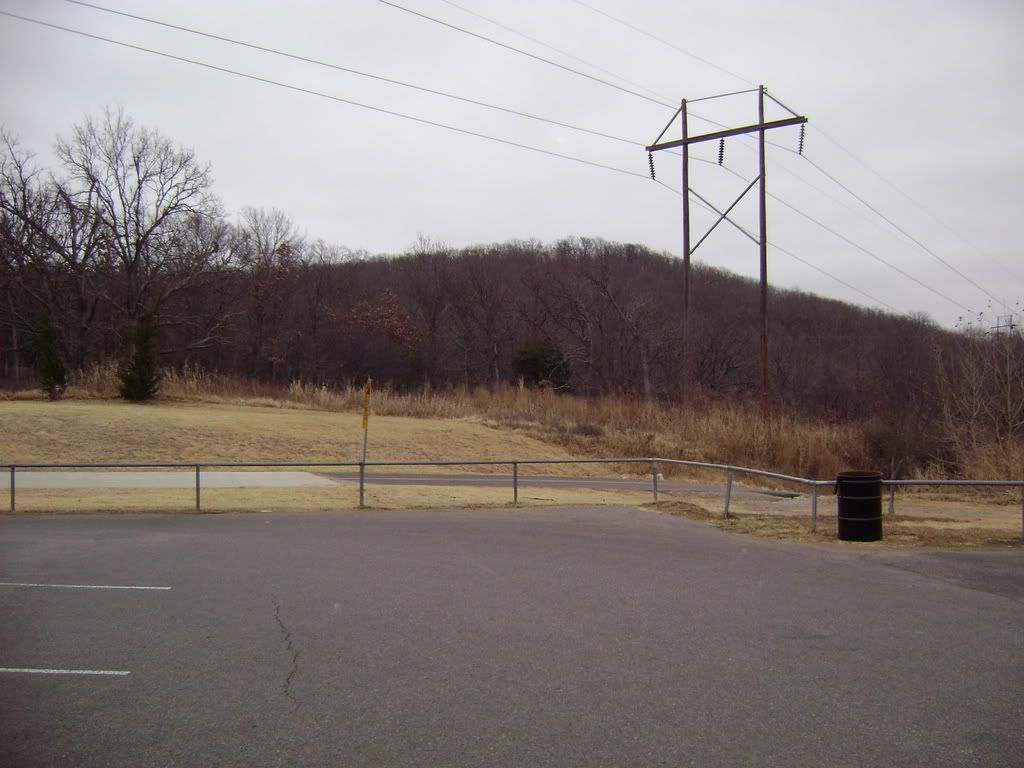 Climb up from the lot with bridge at the end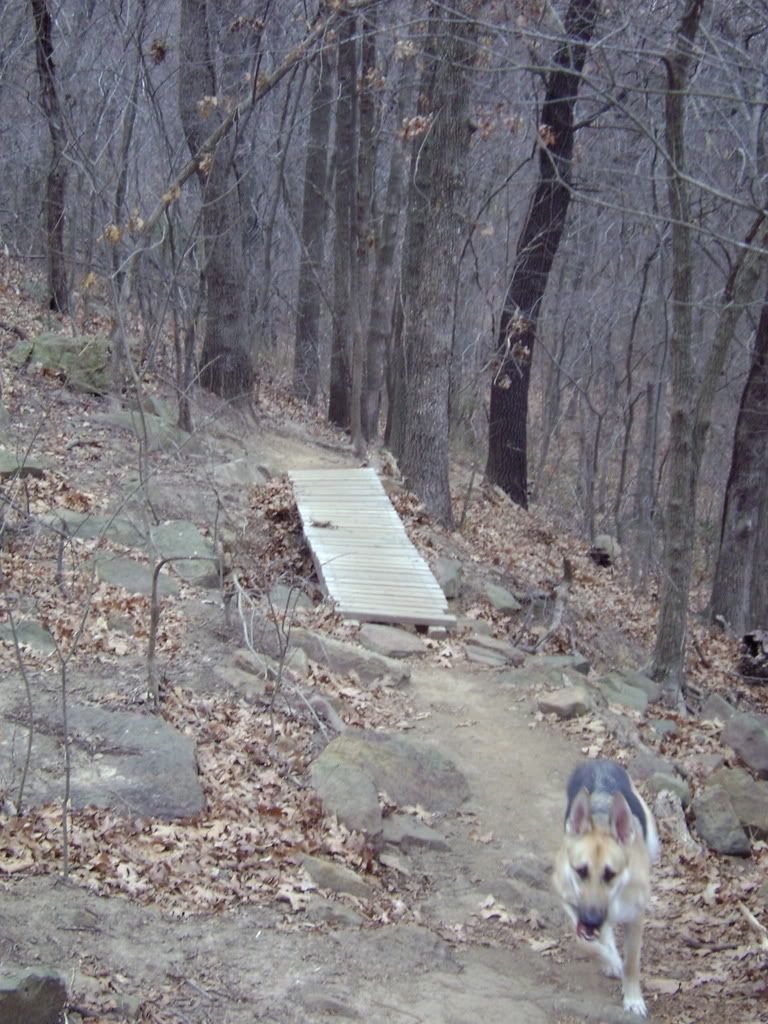 Contour Riding on the east Ridge - Yellow trail. River to the right - 200 feet below.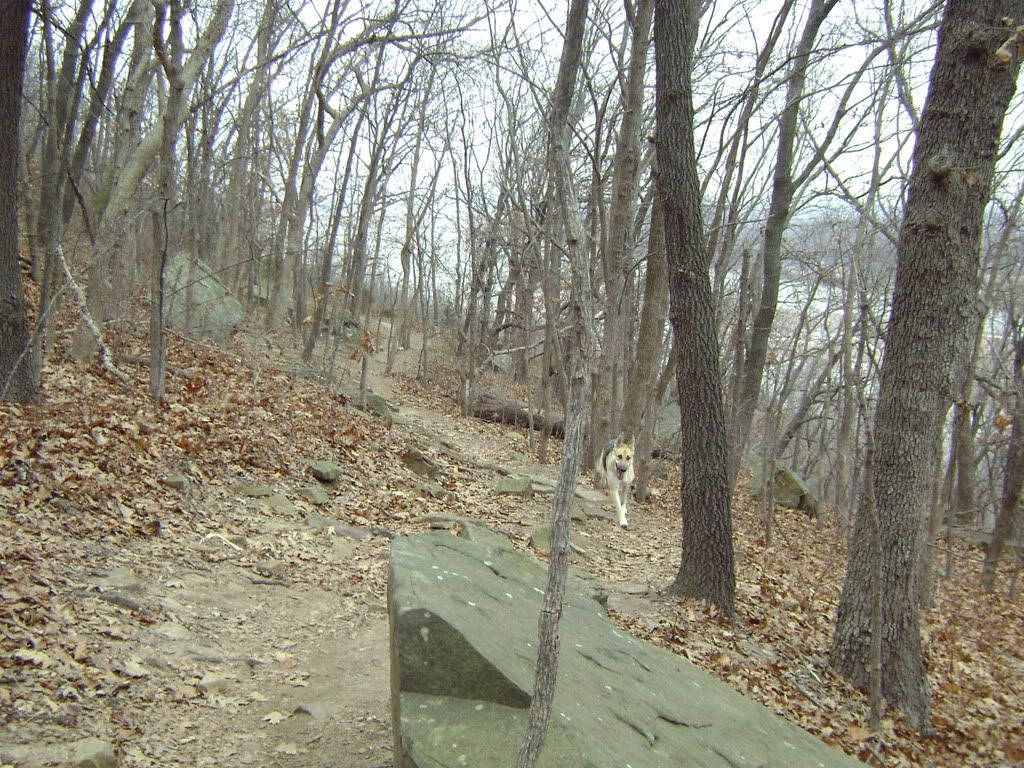 Narrow slot - nice feature.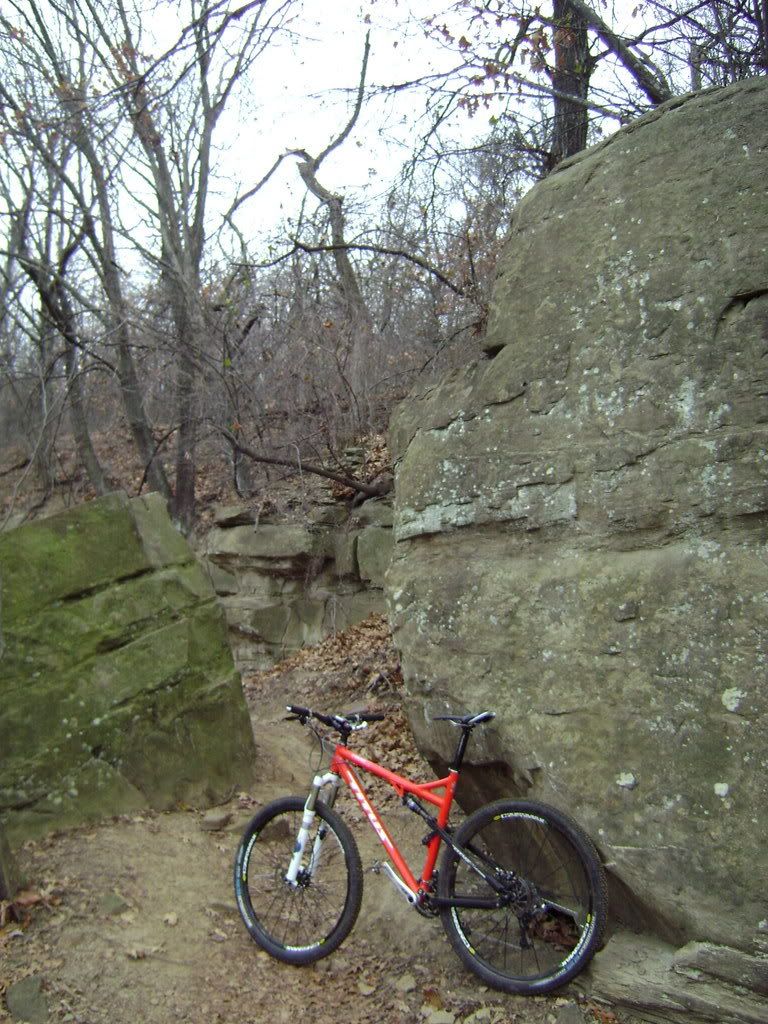 View to the east. Bike path below and river and east bank in background. River is 180 feet below or so.
More Contour riding along eastern side (Yellow Trail).
Powerline view to the North. This powerline / fire road extends North to South for about 2 miles and flows up and down. Some nice features and good climbs. This is actually a nice technical drop. You can't tell with the angle. Dog is in background for scale. He is only 30 feet away but probably 30 feet down.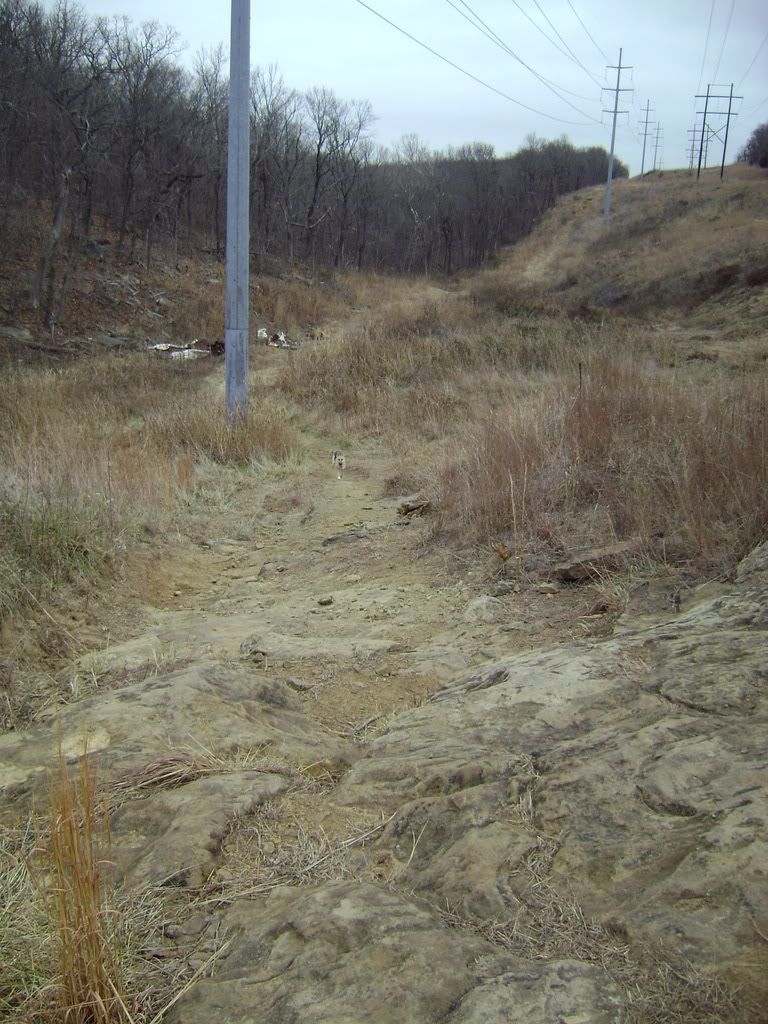 Same drop from before but from mid point and below. Bike added for scale.
Powerline trail North Terminus. Downtown Tulsa in background. Trails lead south, west, and east from here. Today, we went West.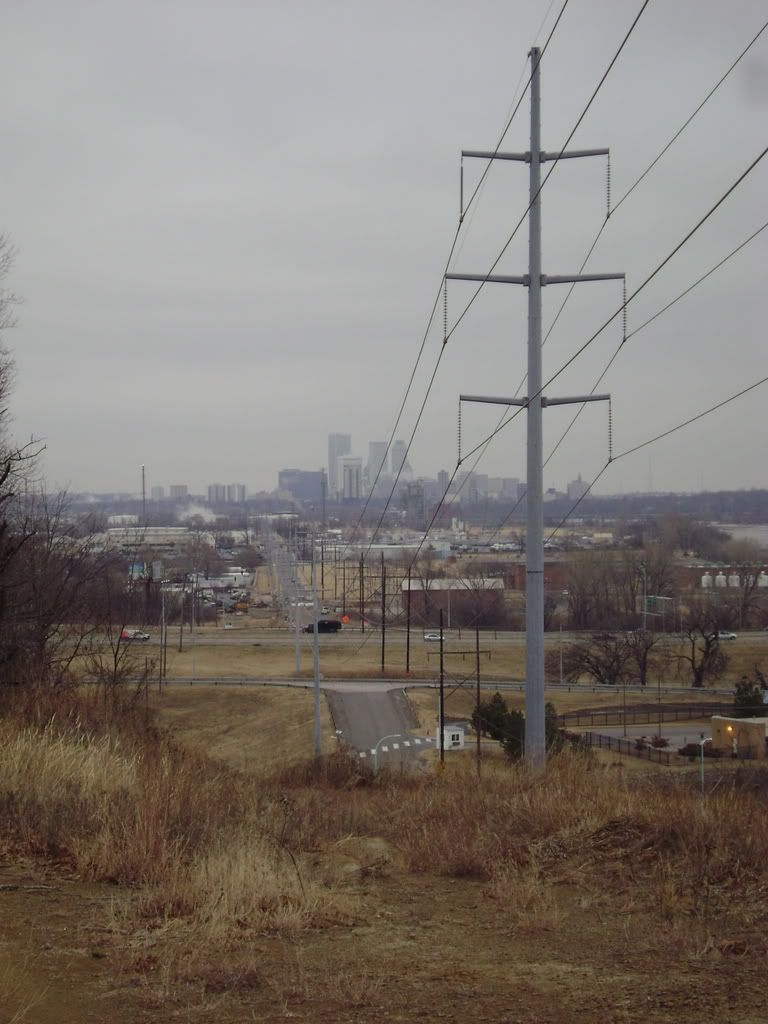 View South of Powerline trail. This powerline divides the riverparks land to the east (yellow, blue, and red trails) and the YMCA / back trails that are bordered by the pepsi plant to the north, I-75 to the west, and 61st to the south. Best riding is on this side.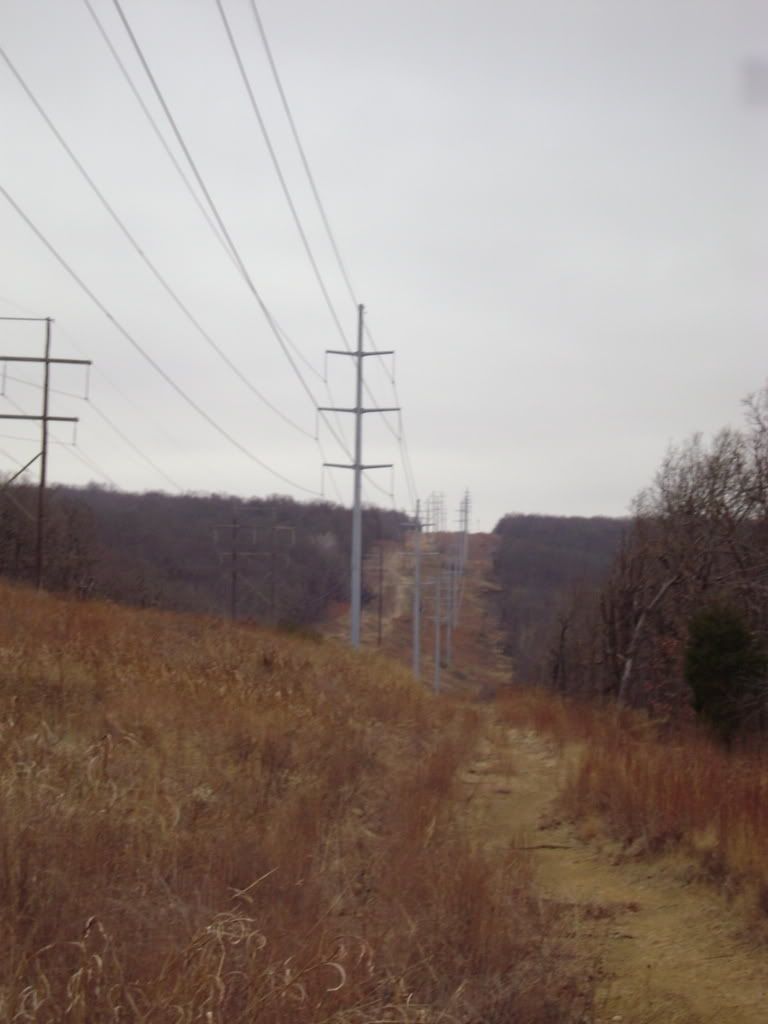 Maxwell's ears remind me of the tree formation.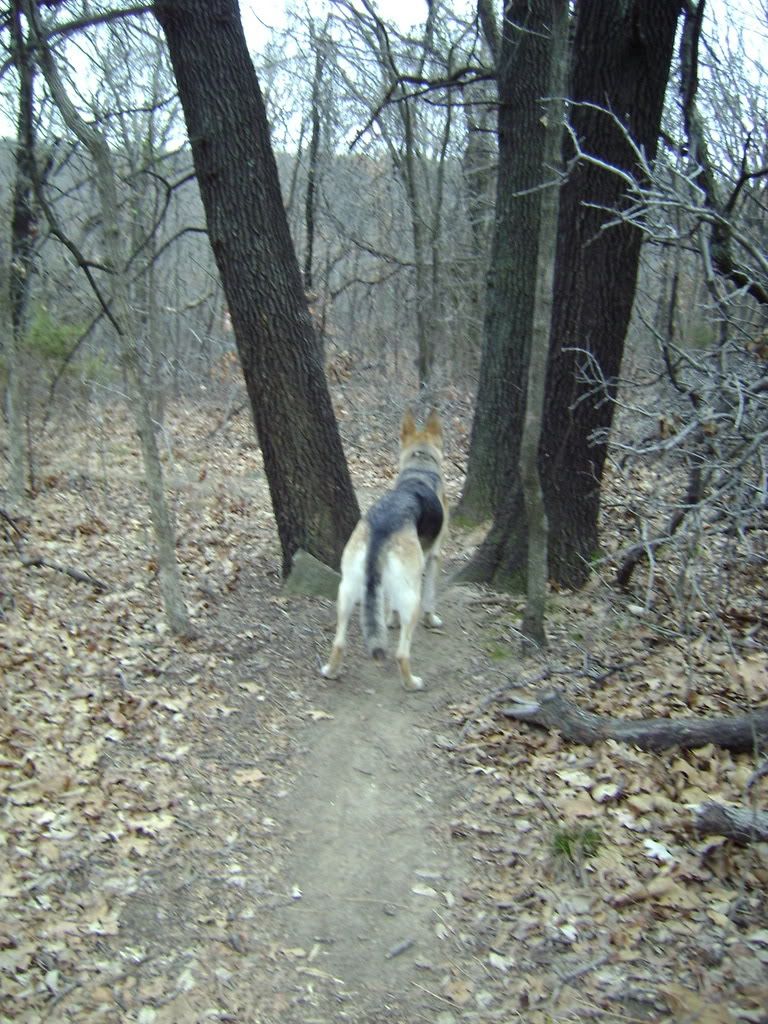 Self Explanatory....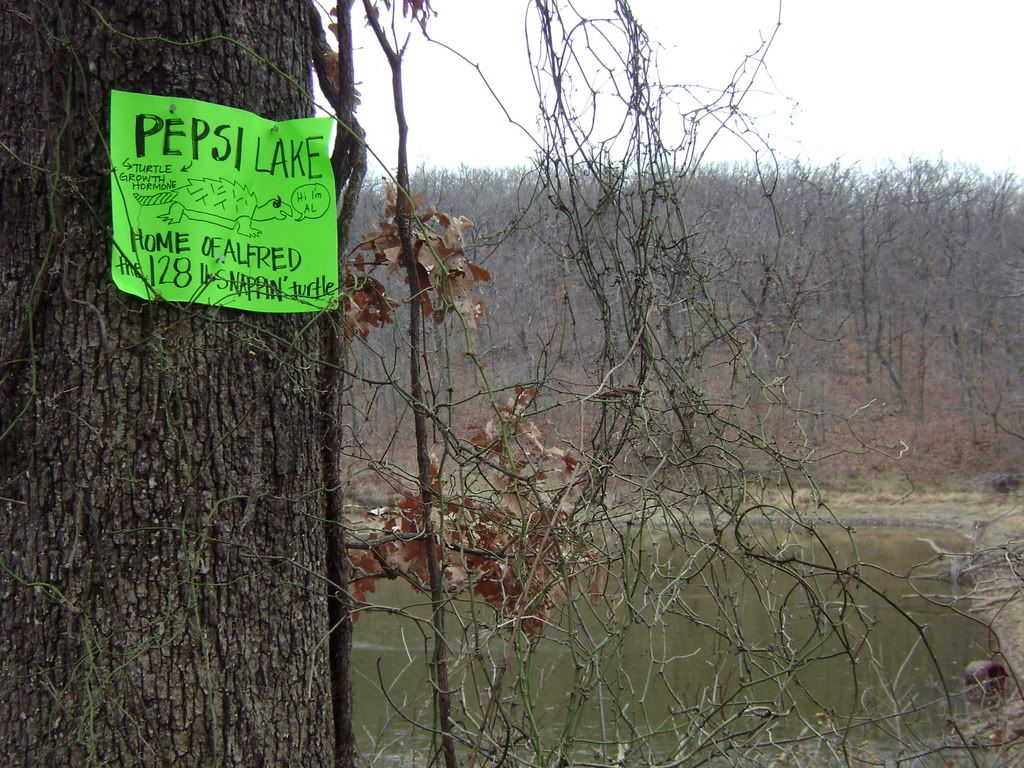 Riding along the shale - west of pepsi lake. There are many dry creek beds that meander north and south along this side. In summer they can fill up with water when it rains heavily.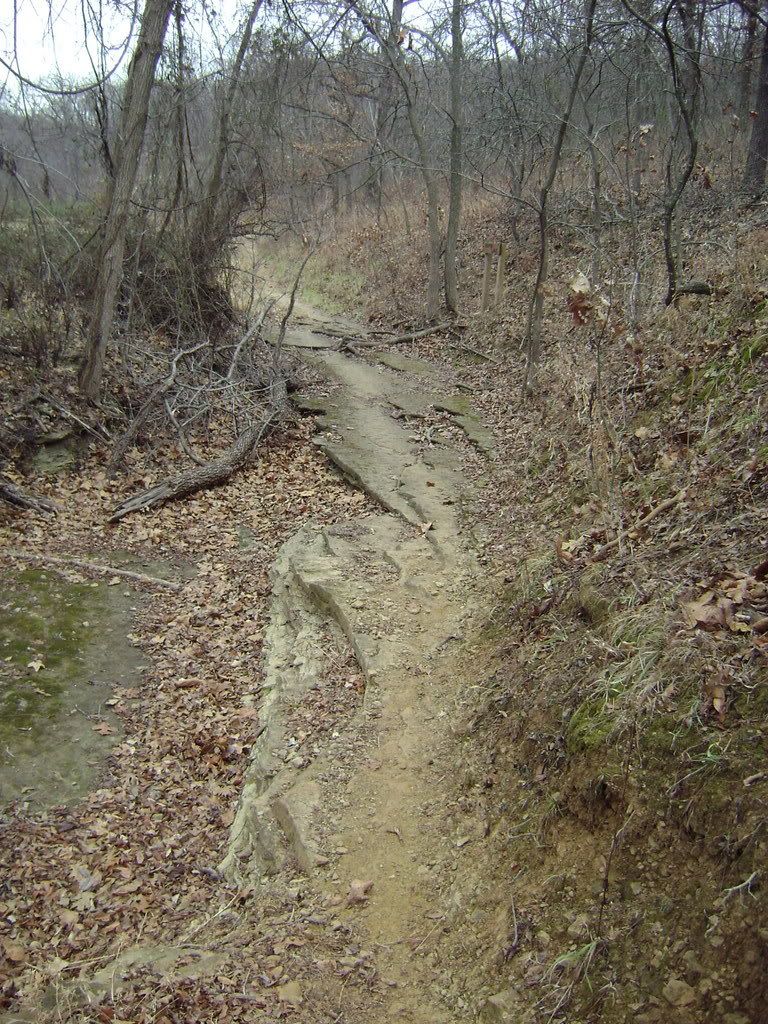 More creek beds and a nice little drop down.
The creek beds have lots of shelves that lend themselves to free ride hucks and what not.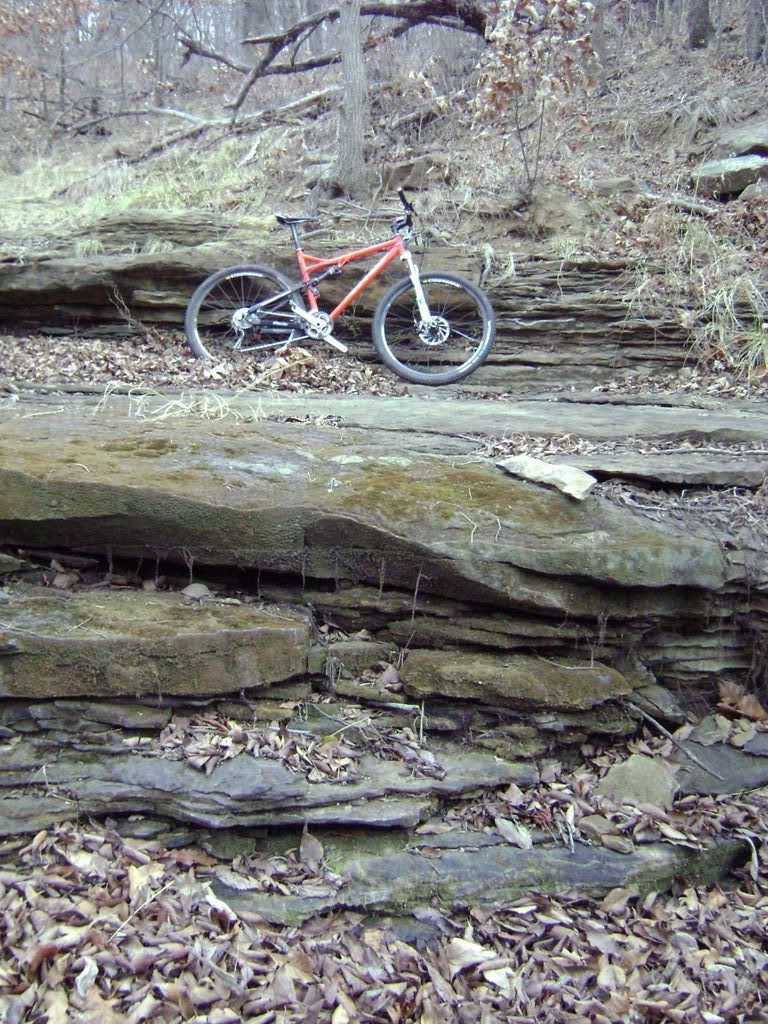 Shale riding - Okie slick rock...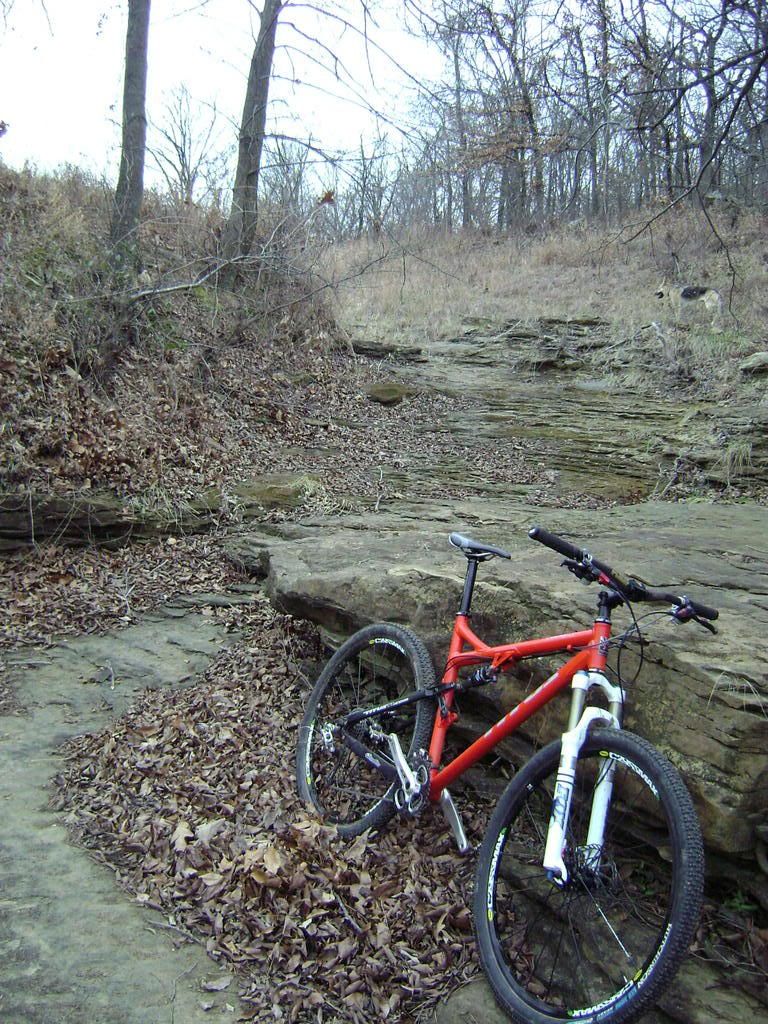 This is the source of the creek. You actually ride up from below this pond. When it rains, it overflows over the natural levy and fills the creek bed. Kind of weird to approach this from below and see water at head level. Notice the ice in the foreground and on the water. Brrrrrr....
Random man made drop. This trail goes from south to north and has a series of drops like this. Ending in a 4 foot natural huck off of a huge granite boulder. I was riding the east/west trail that bisects the drop trail.
Part 2
https://forums.mtbr.com/showthread.php?p=5213035#post5213035