Discussion Starter
·
#1
·
So here it is!!! after receiving it last week I was finally able to finish it this morning (delayed by work and being out of town)...
took it to the Dump this morning for a photo shoot and a quick ride to see what adjustments need to be made... very impressed w/ the overall ride right out of the box!!! the suspension soaked up as many palm roots as I could throw at it:thumbsup: ... although I'll have to wait for my pump to get here to make any adjustments...
I have to tweak some dérailleur adjustments as well... I forgot my rear Der was still setup for an 8spd drivetrain:madman: so I had some ghost shifts...
First impression of the Formula Oro K24's was fantastic :thumbsup: Setup was a no brainer... and only the slightest zhiiing from the rotor/caliper rub. after I bed them in I'll have to adjust the set bolts again. Excellent power and modulation... However, I need to train my fingers to stop reverting back to 2finger braking... One digit is all i'll need w/ these stoppers!!!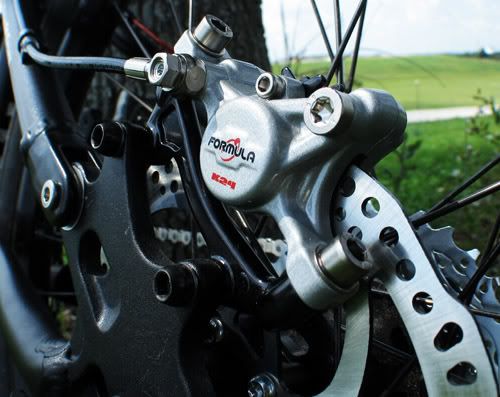 more porn here...
https://forums.mtbr.com/showthread.php?t=187072&page=4