Discussion Starter
·
#1
·
Guys, thanks to you all. Seriously. I don't think words really show how sincere I am with that thanks. You've all been a great help and been very motivational to me in the sense that I've felt obligated to keep moving forward to get an update to everyone that's been along for the ride. The ideas, the challenges on my own ideas, discussion, etc. have really been fun and I think made this thing turn out as nicely as it did.
With that, I know that each of you remember riding your first frame and understand what I'm about to say. This is the nicest bike I've ever ridden! And I haven't even really gotten to ride it yet. I'm hooked.
I left my camera at work last night so I didn't get pictures of the cleanup filing on the braces and hose guides, but anyone confused on how to do that after getting to this step has bigger problems.
I decided to put the Vassago fork on it for now in order to isolate just the frame. So this is exactly the same bike I was on before, just with a different frame. It feels great in the front yard at least. The minute I rode it back into the garage, the rain started coming down even harder. Here in DFW, rain makes the trails unrideable until they completely dry out and with more rain in the forecast, it could be a while before I get to test this on dirt.
Here are some pictures: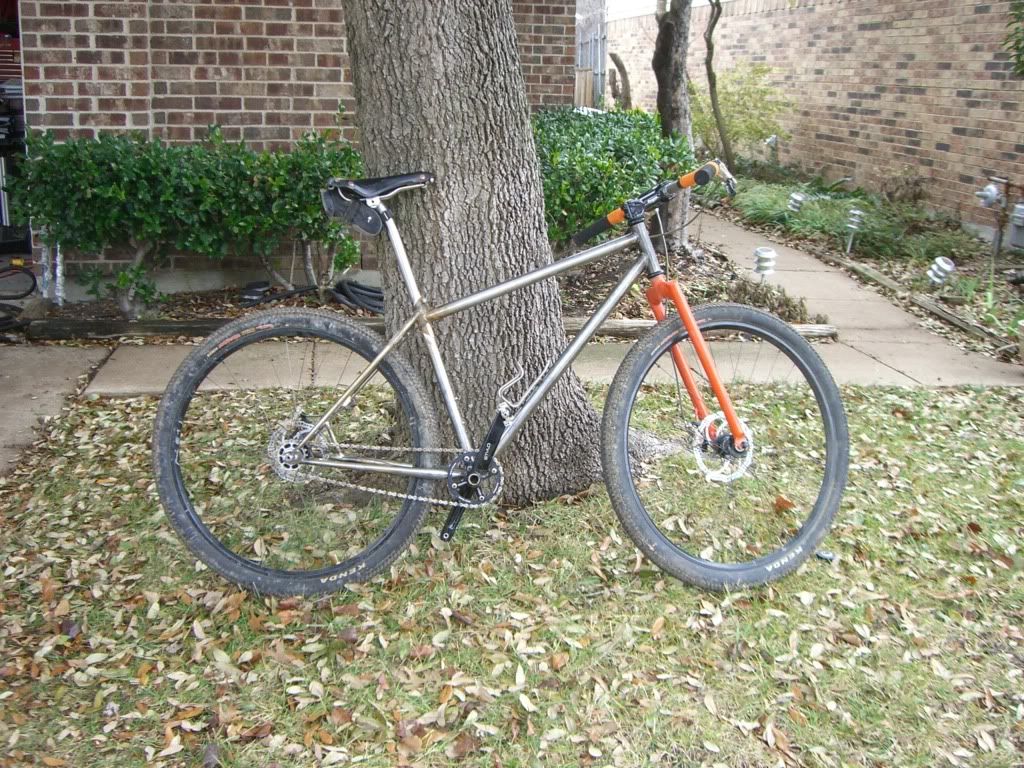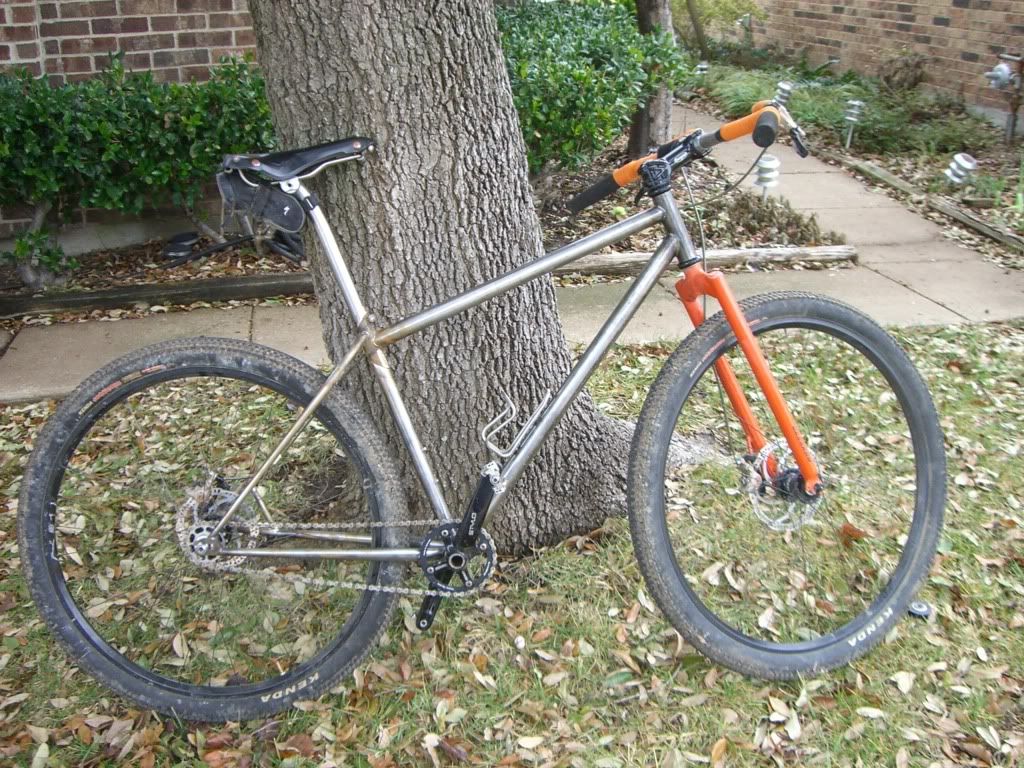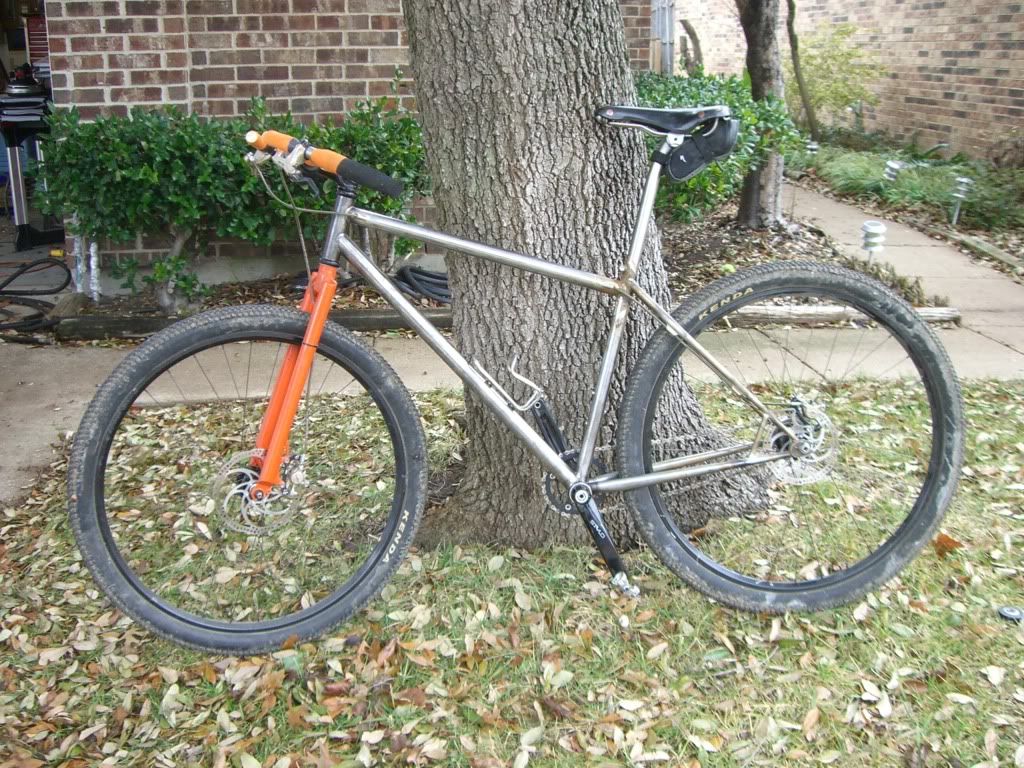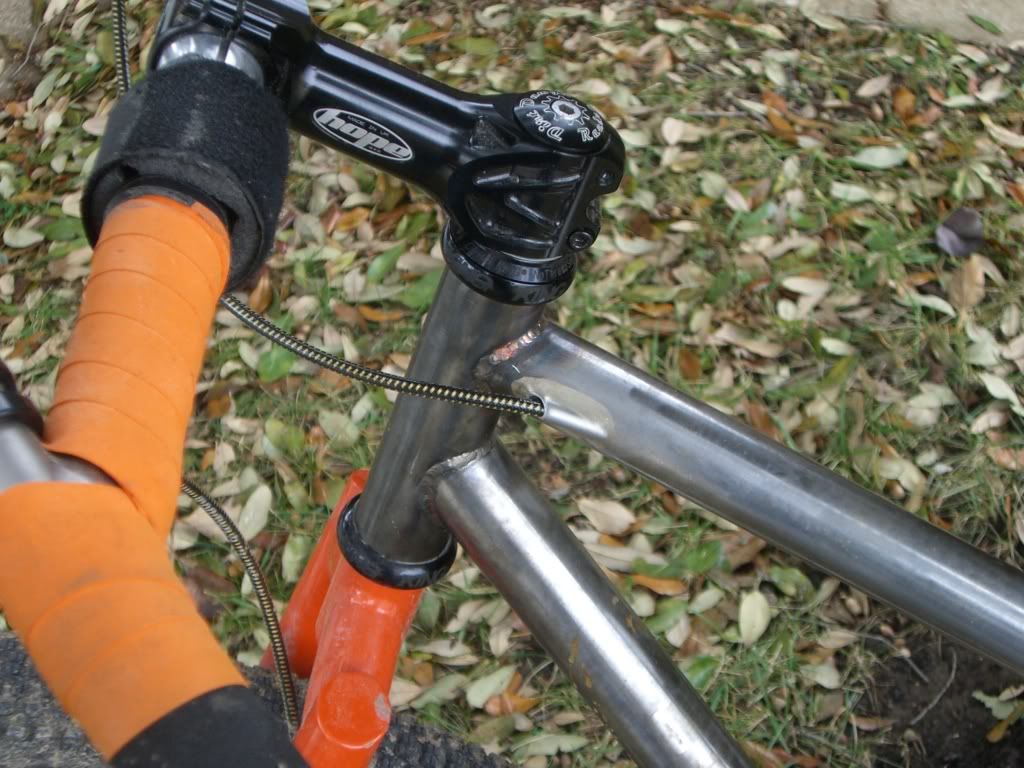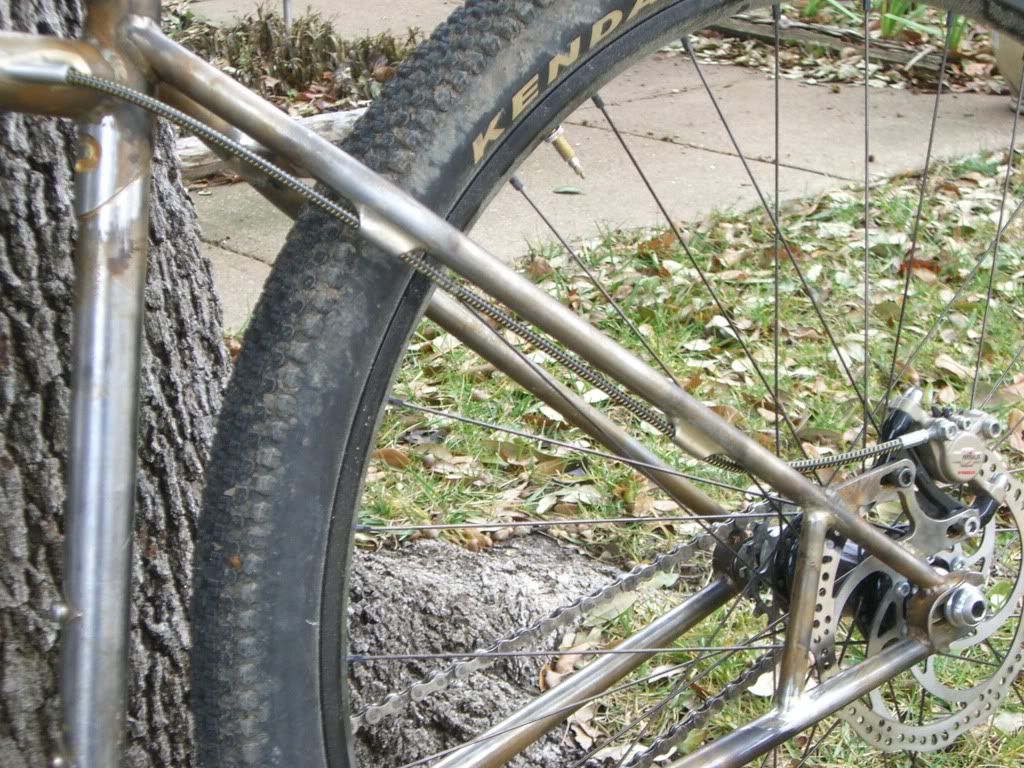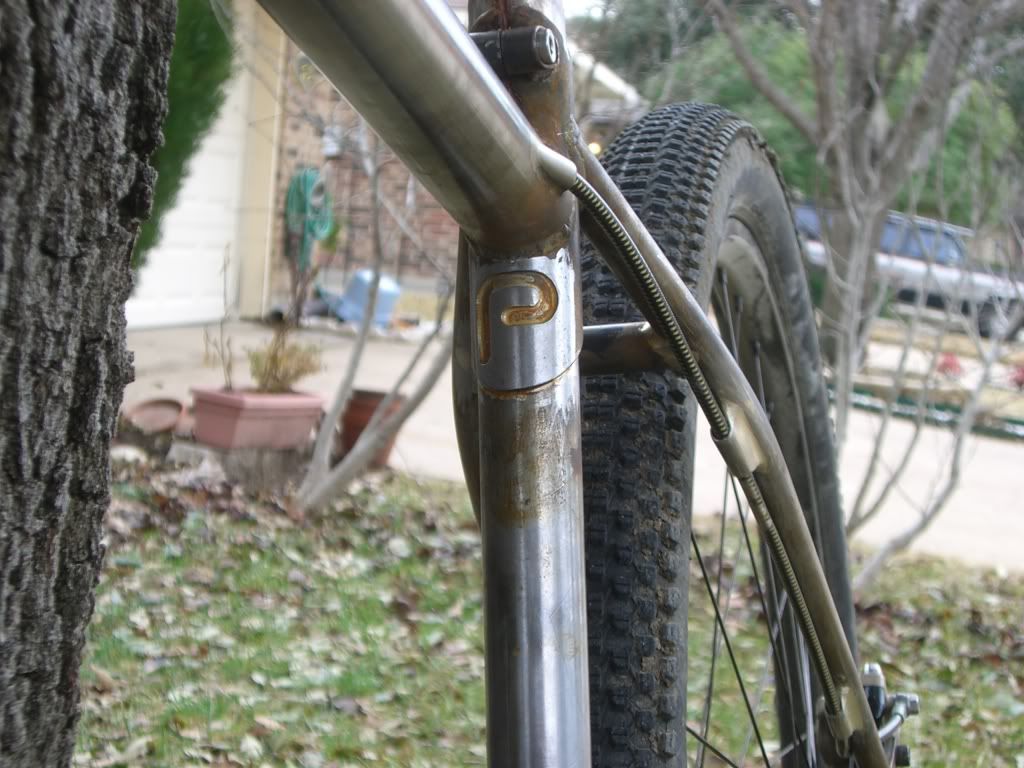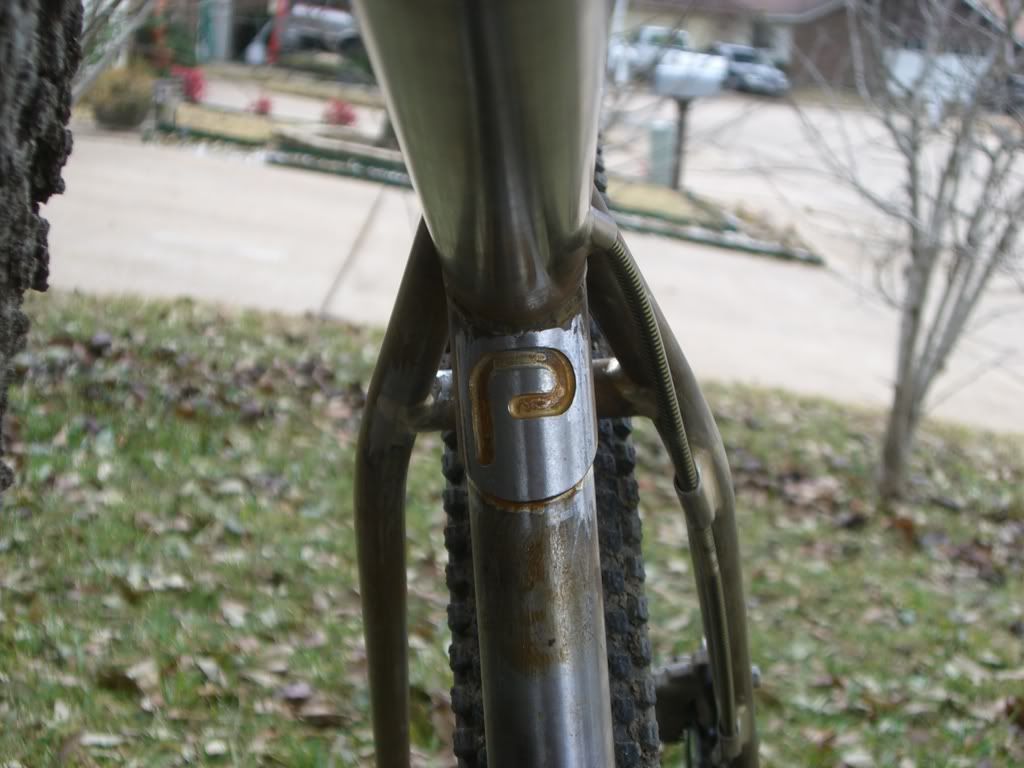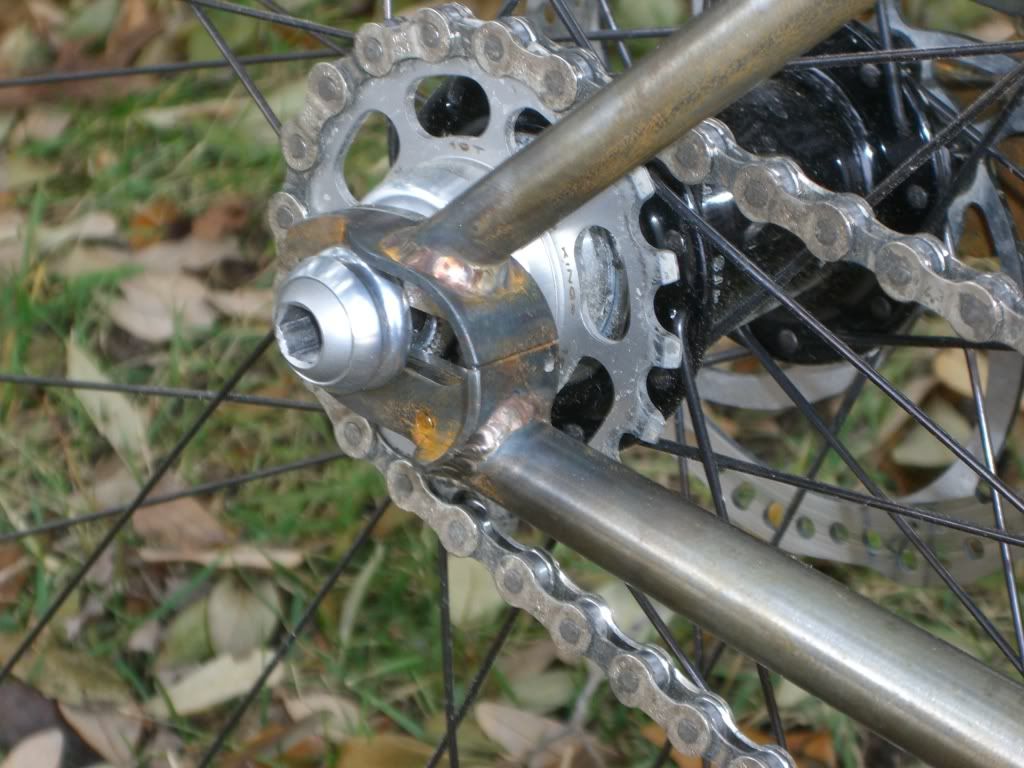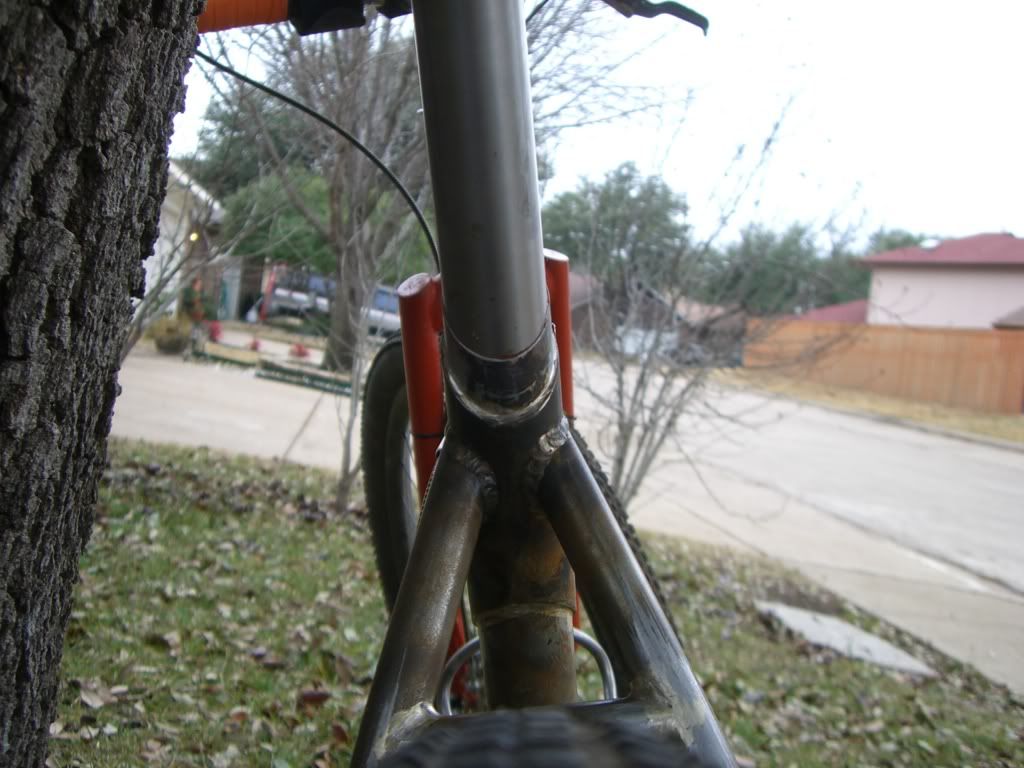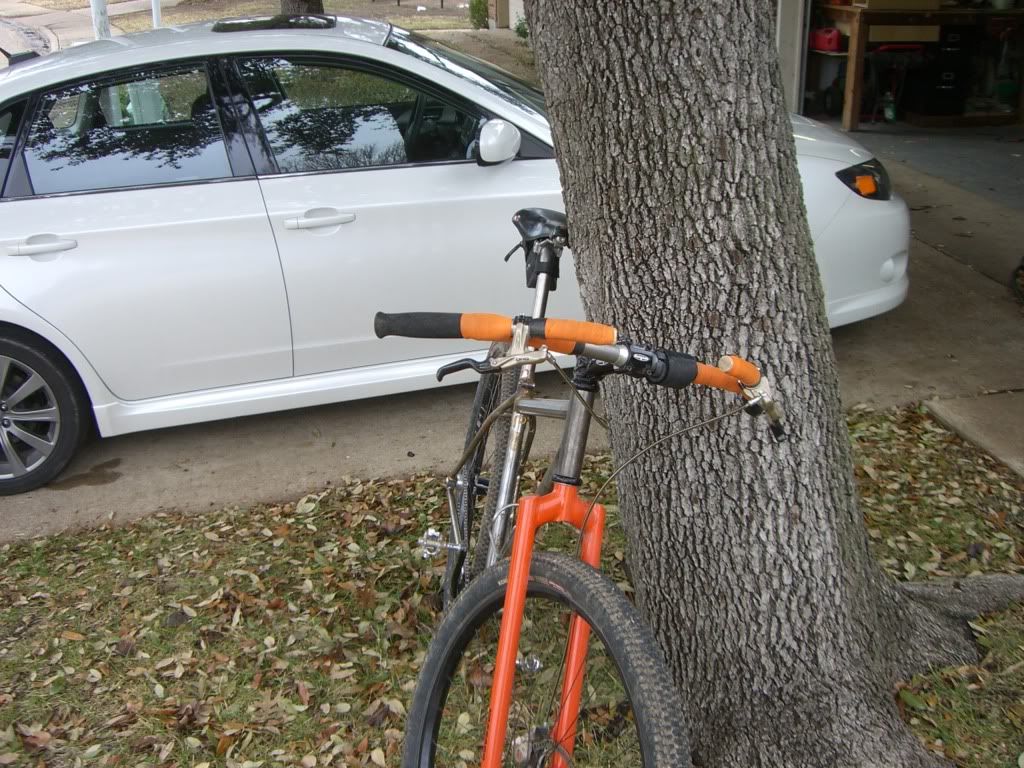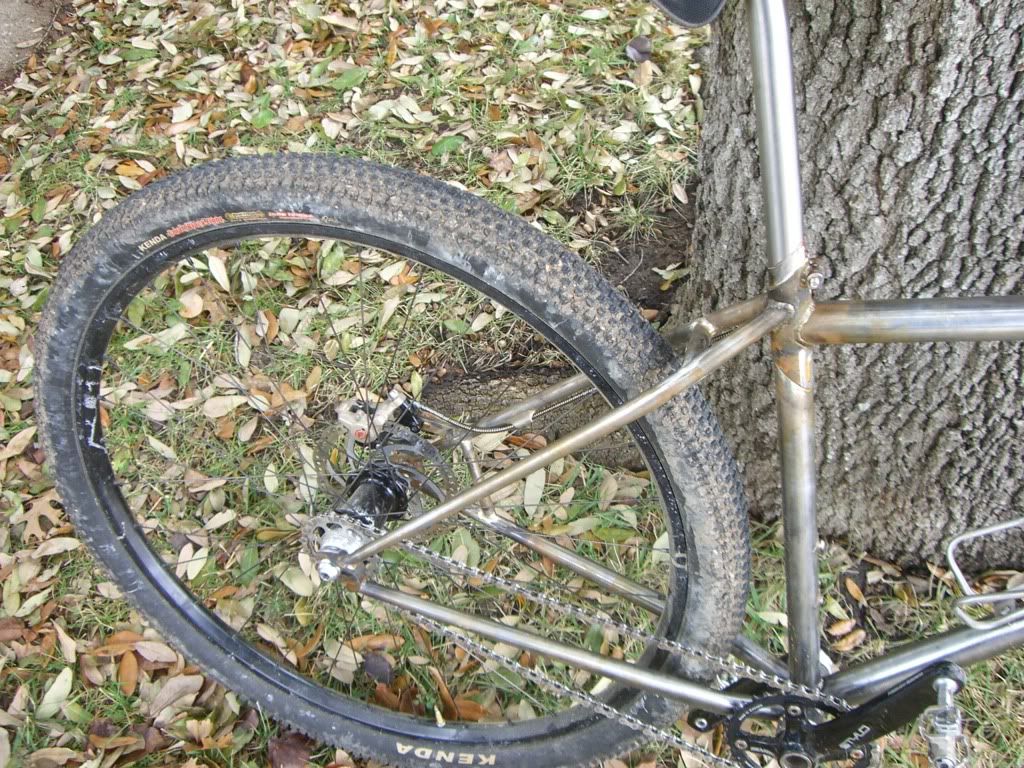 Obviously, it's going to need some sort of treatment--I'm sure you guys remember how much I dislike raw finished frames--but for now it's just going to get ridden. I exactly knew how I wanted to finish it but now I really just want to ride it and don't have time to wait on powder. I'll get that done at some point, probably after #2 is done and ready to ride--or maybe never. I don't know, but it's getting ridden for a while--that's all I know for sure at the moment as I've worked too hard and waited to long to worry about that.
I'll be posting ride reports under the WWTP headings and keep you all in the loop. And I'll still be on this forum because #1 is just the start--more to come on that soon enough.
Thanks again to everyone that's shared a tip, a thought, challenged me, given even the slightest comment that they're enjoying the show, that's talked to me on the phone, in real life, via email, ZipZit (yeah, you're singled out here just because of your stoke), and Walt for coming up with the idea. Seems like this all got kicked off right around this same time last year and here it is all done now. What a gas!
Later,
Jay