Discussion Starter
·
#1
·
The pigflu has kept me out of the garage and on the sofa watching movies for the past week but I did manage to get the braces done for the Seatstays and the disc brace the other night.
I was going to use Zip's program to do the miters but was too lazy to go inside and print it out so I just did it by hand. I'm enjoying doing miters like that now. It's easy just to stick a tube in the vise and start mitering it with the file.
Here's the seatstay brace (made out of the cut end of a scrapped seatstay):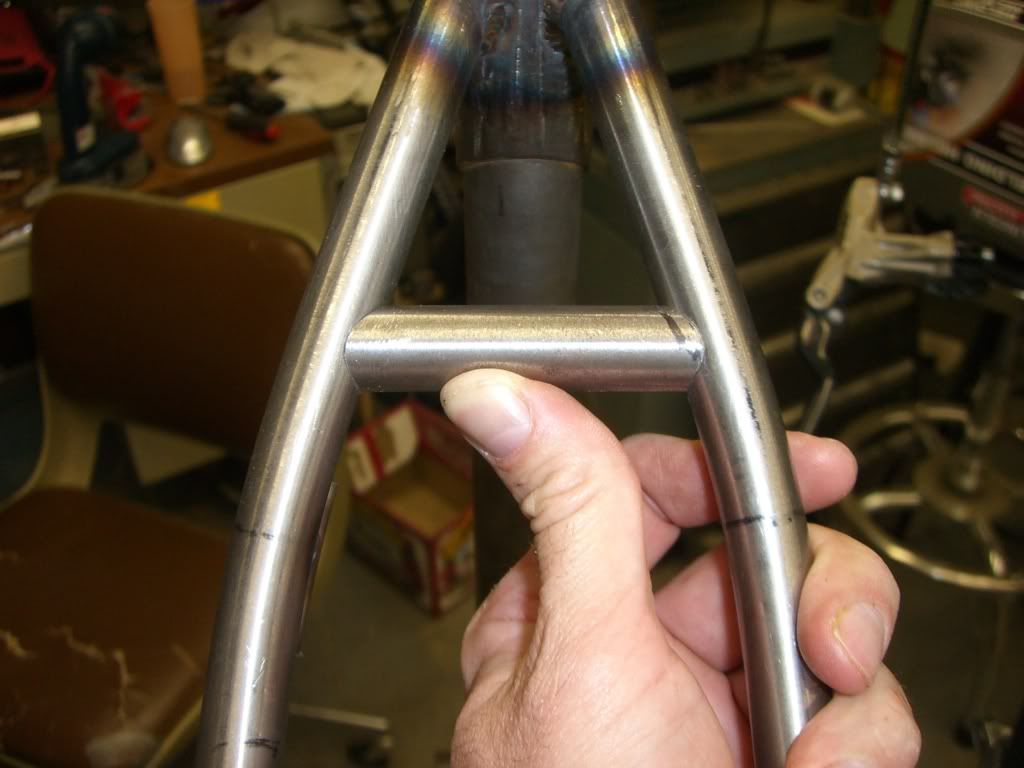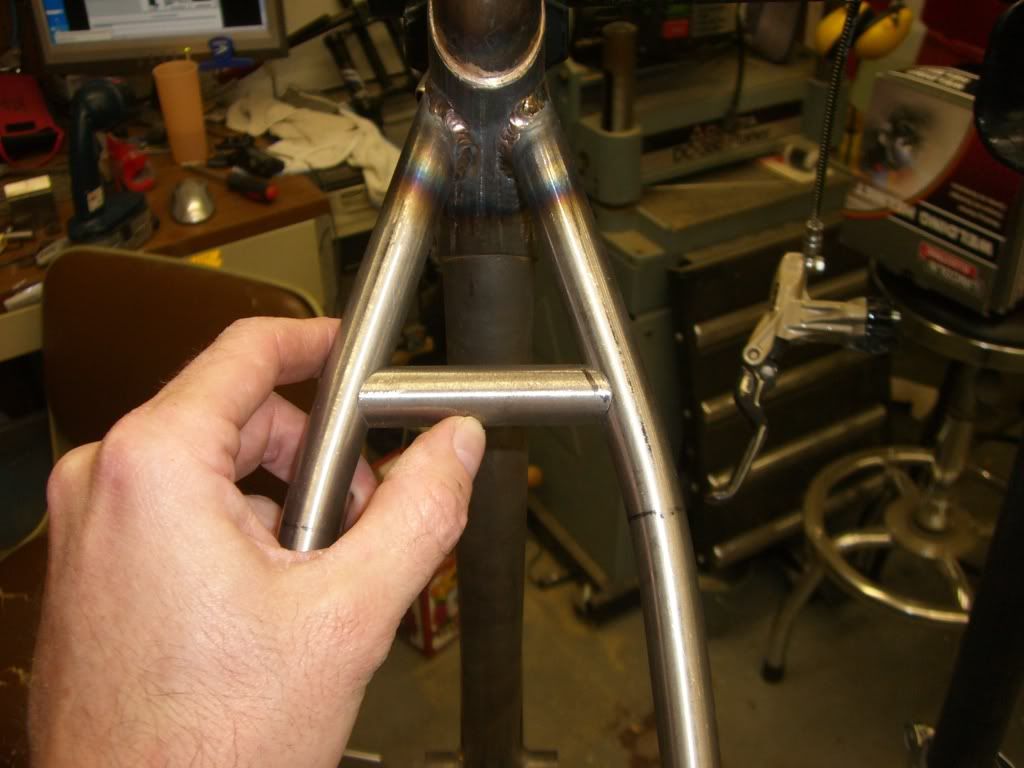 And then I started on the disc brace (made out of the other end of a scrapped seatstay, note the taper going from the skinny tube to fat tube):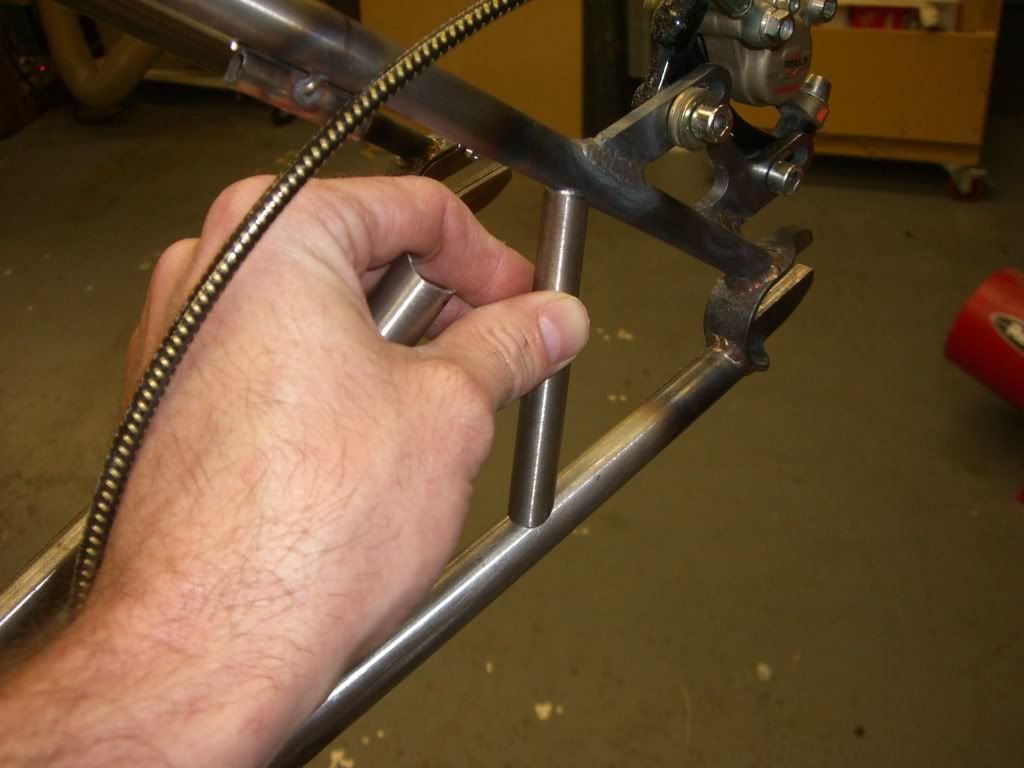 I finally cut the head tube so that I can face it and hit the rest of the frame with the wire wheel: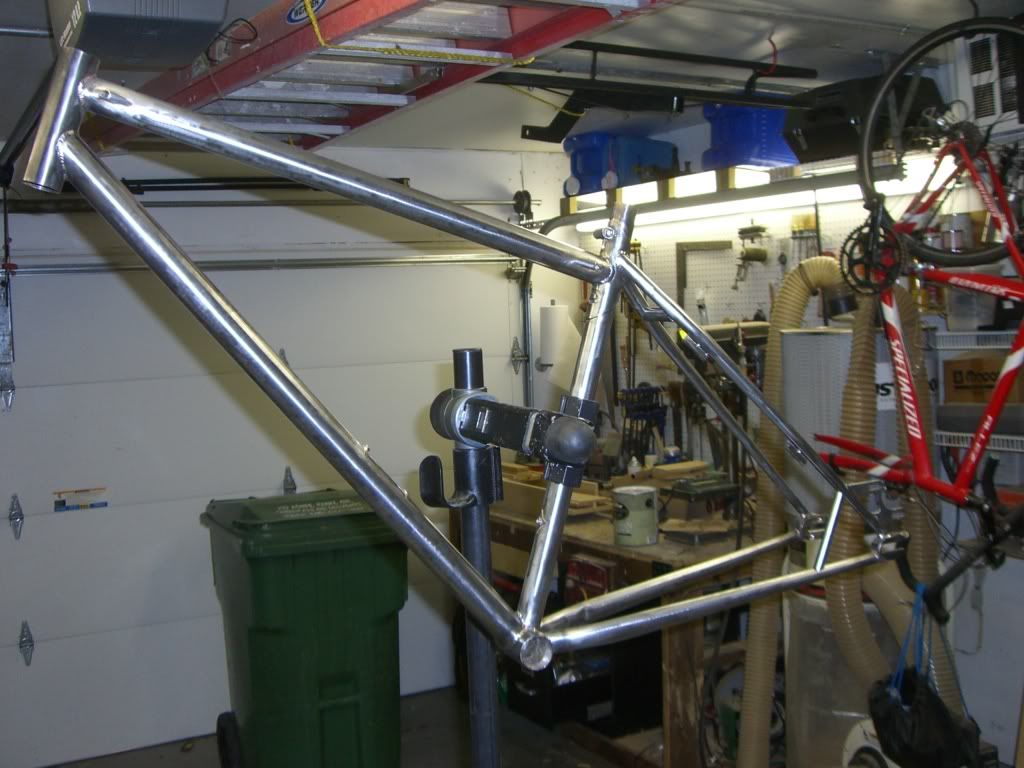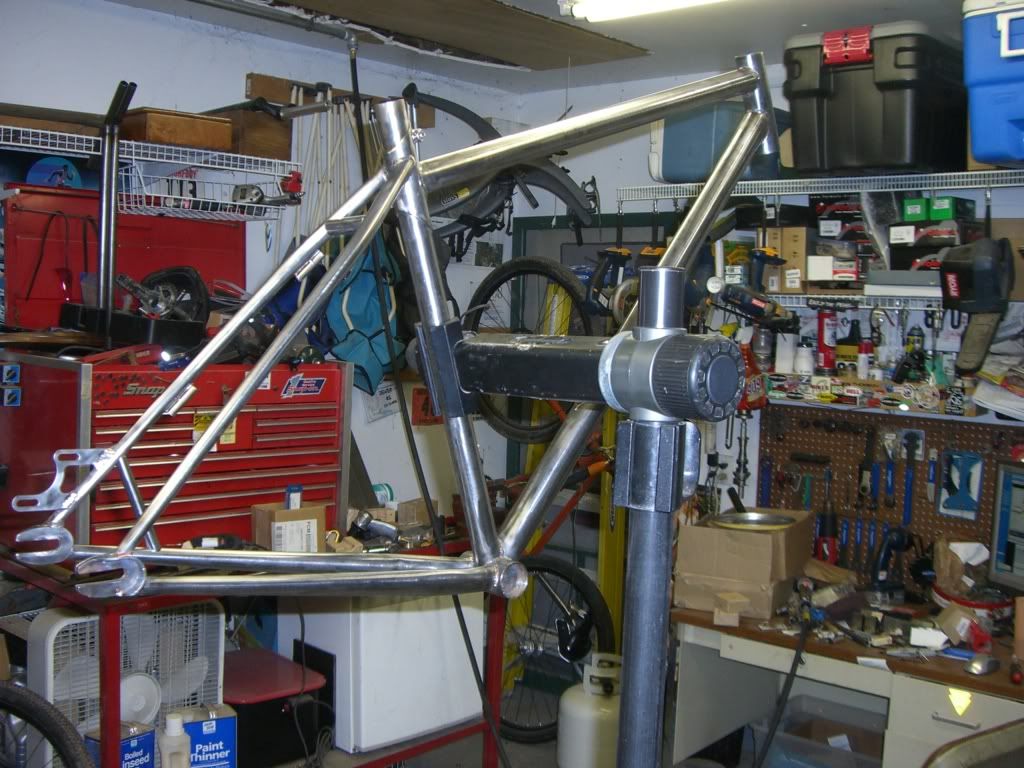 I have work to do on the hose guides on the seatstay tonight, need to chase and face the bb shell, need to face the HT, braze in the two braces, and then do some work on the seat tube/sleeve/binder before it can be ridden. I'm hoping the next couple of nights will let me get all of that work done. Of course, it's supposed to rain for the next three days so I may never get to actually ride it since our trails can't be ridden wet.