Discussion Starter
·
#1
·
I haven't used anything other than simple fixtures/jigs on the whole project (with the exception of the Daltex's Bringheli Straightening Jig, thanks again, Glenn) until today. So in other words, anyone wanting to build a frame with a flat surface and files could do that if they had access with a tig welder following all these posts I suppose.
Well, I did order my first Anvil tool to do this: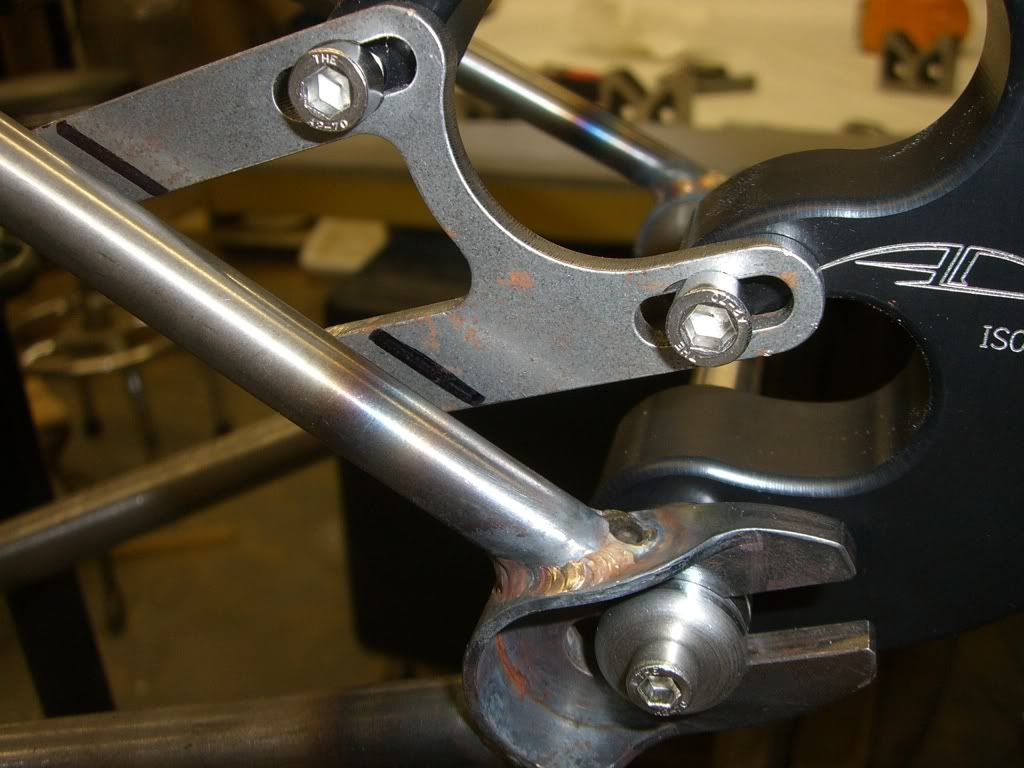 That's a Pacenti tab and here it is rough cut: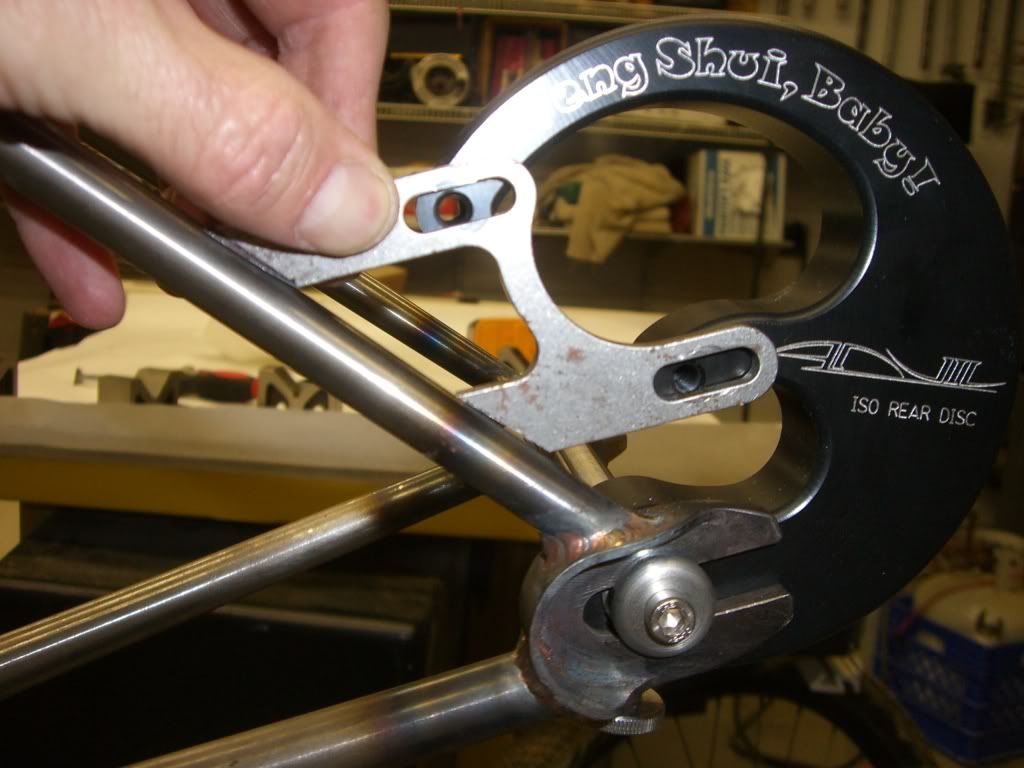 And here it is mitered. This was fairly easy to do but just took some time and the little files. I actually used the cutoff wheel to cut a slot start the half-round in. That's a good tip I think. It fit up nicely: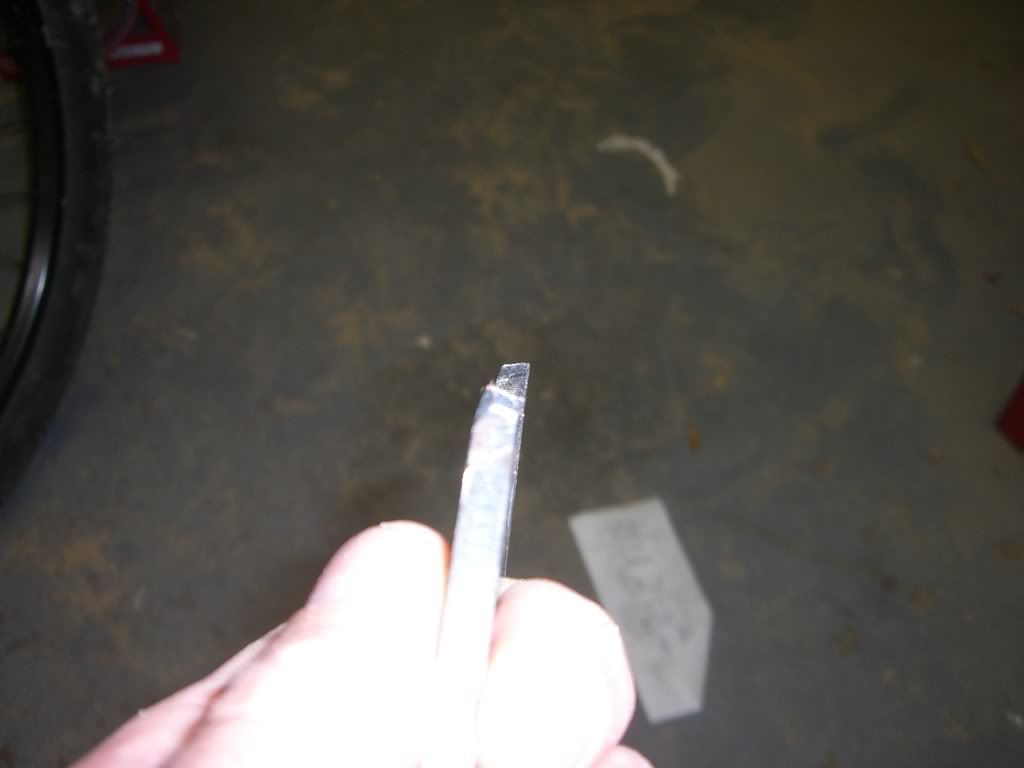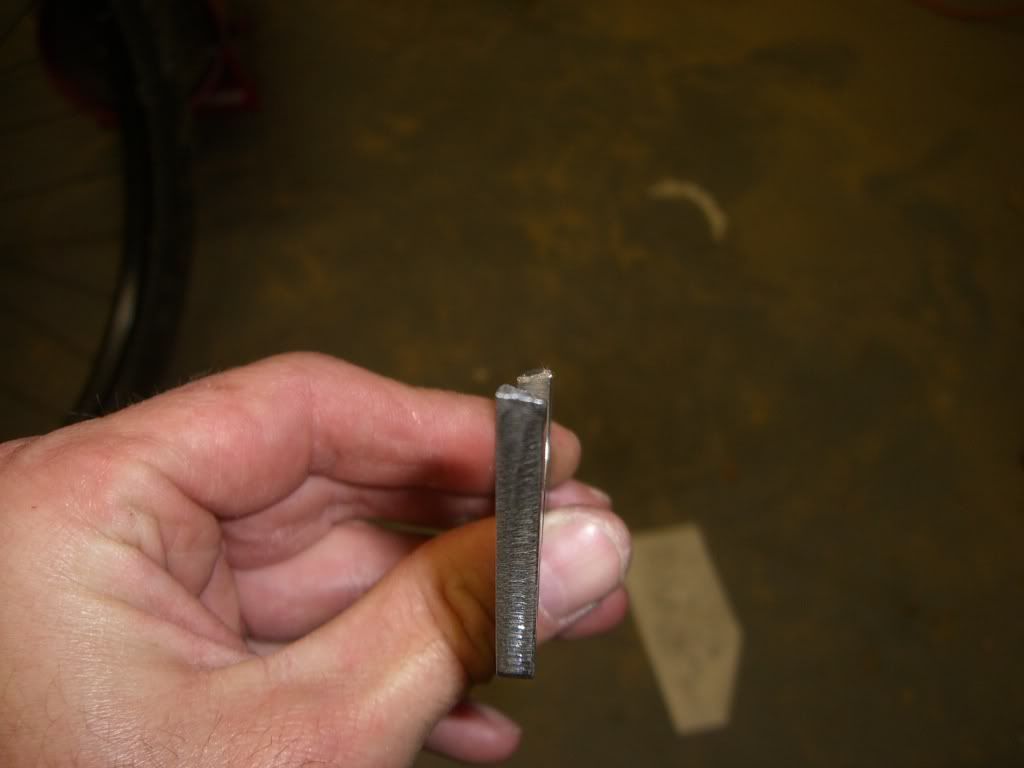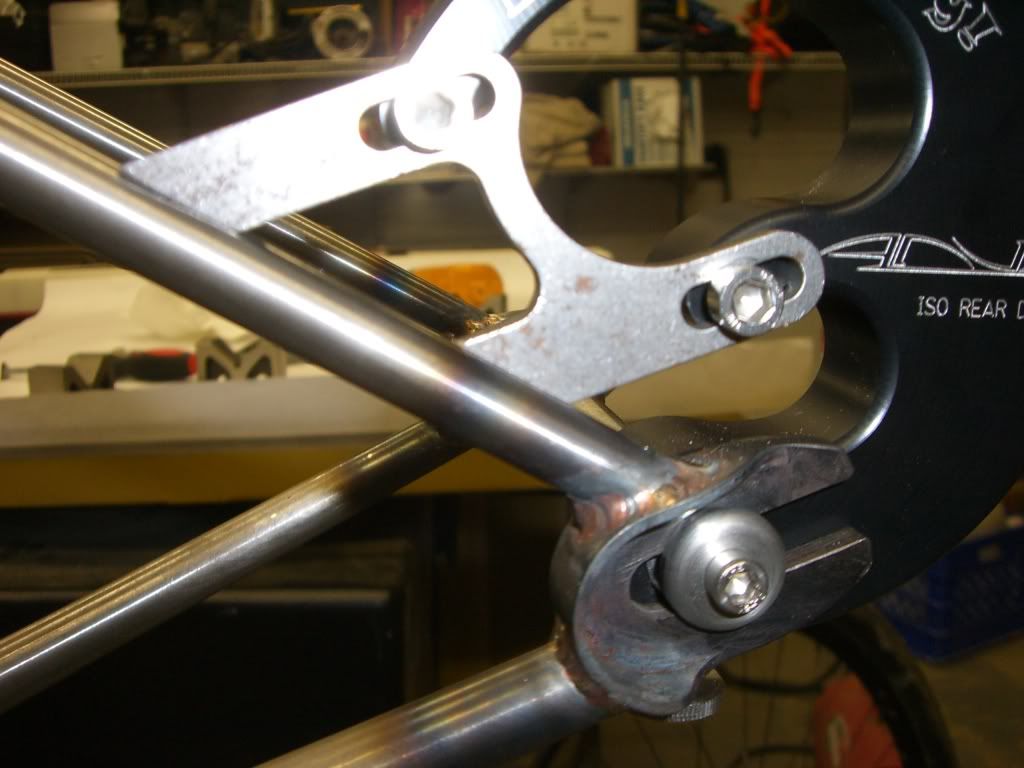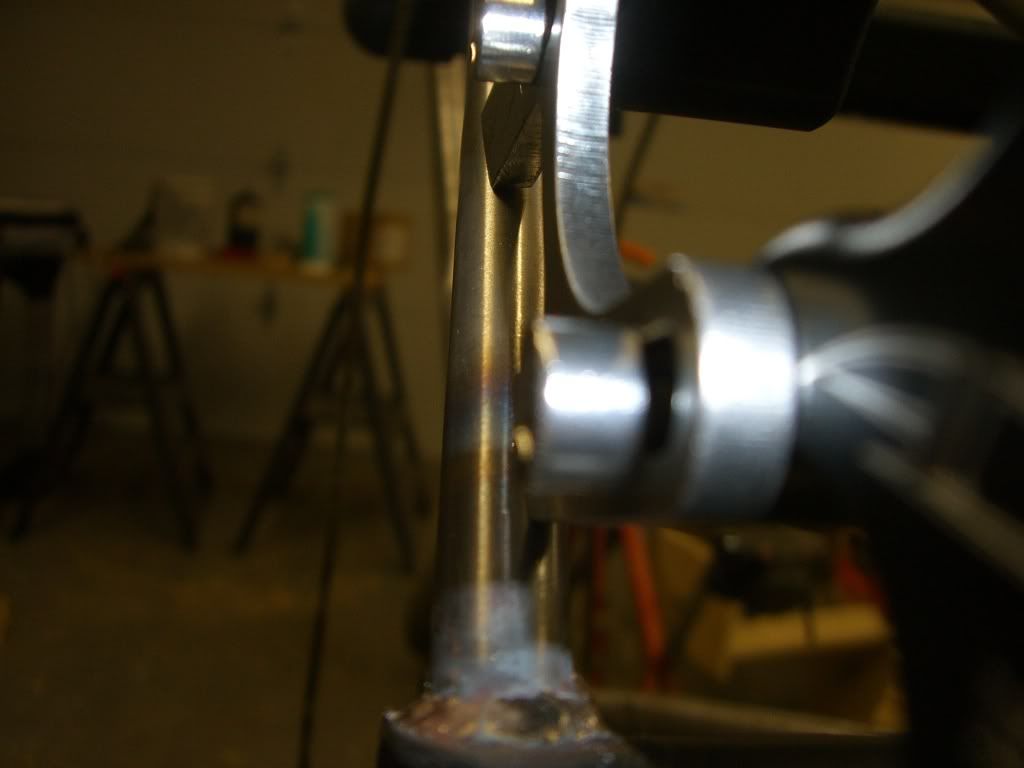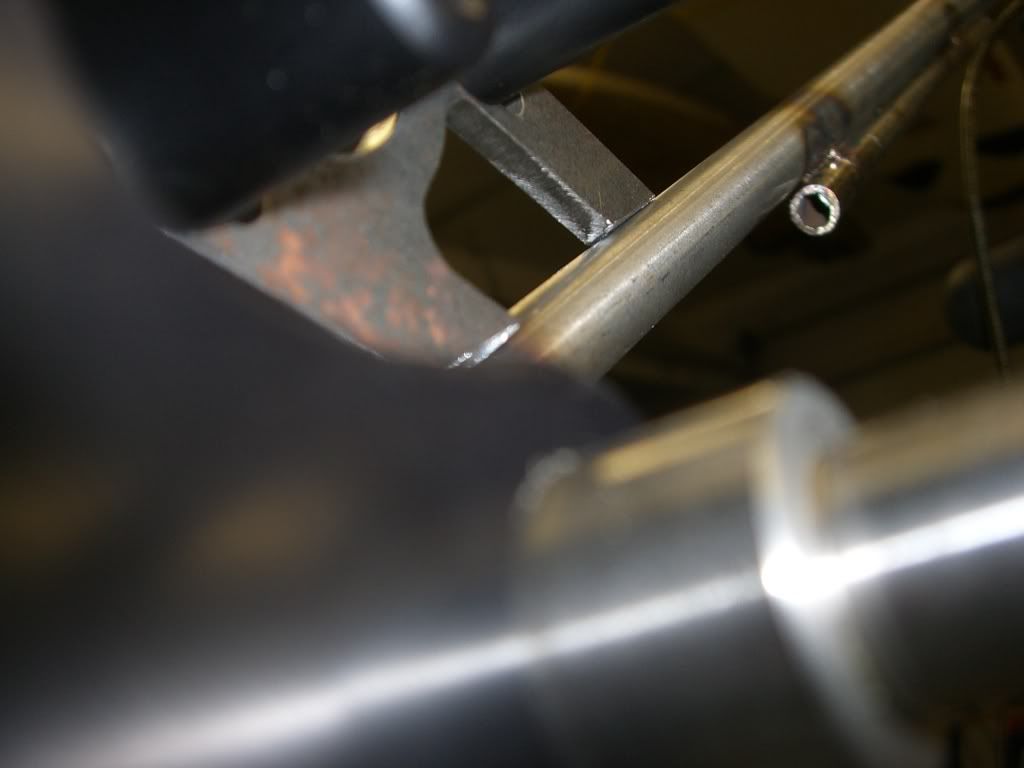 Cleaned up and ready to tack: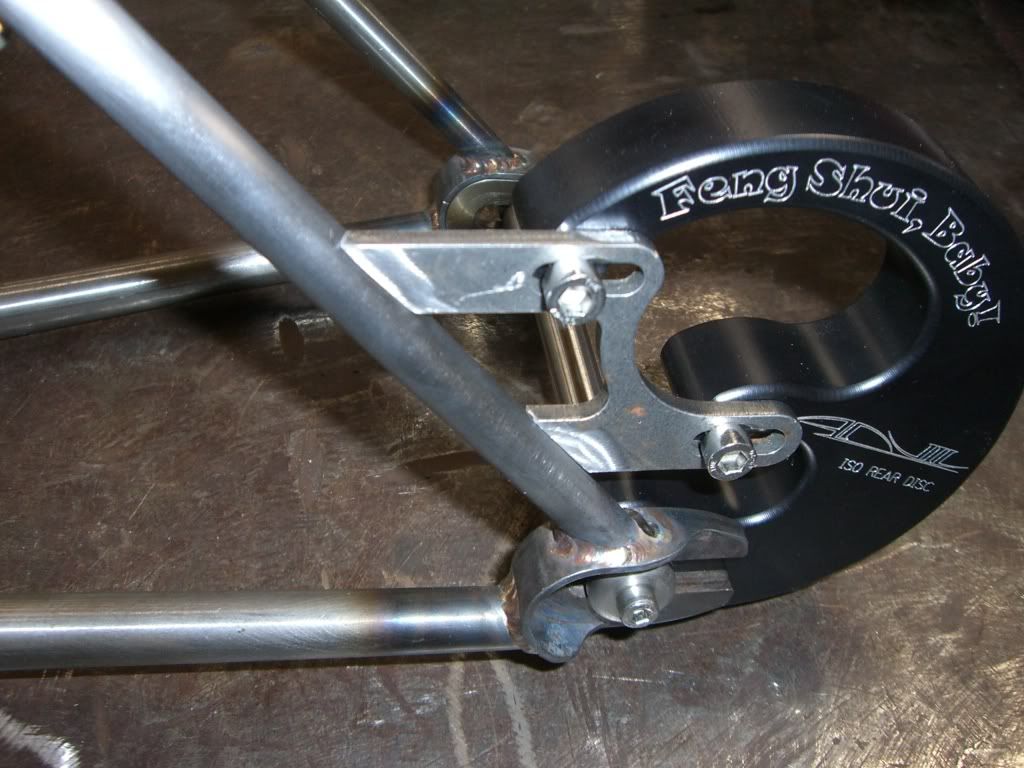 Tacked and checked to make sure it's good before it gets welded: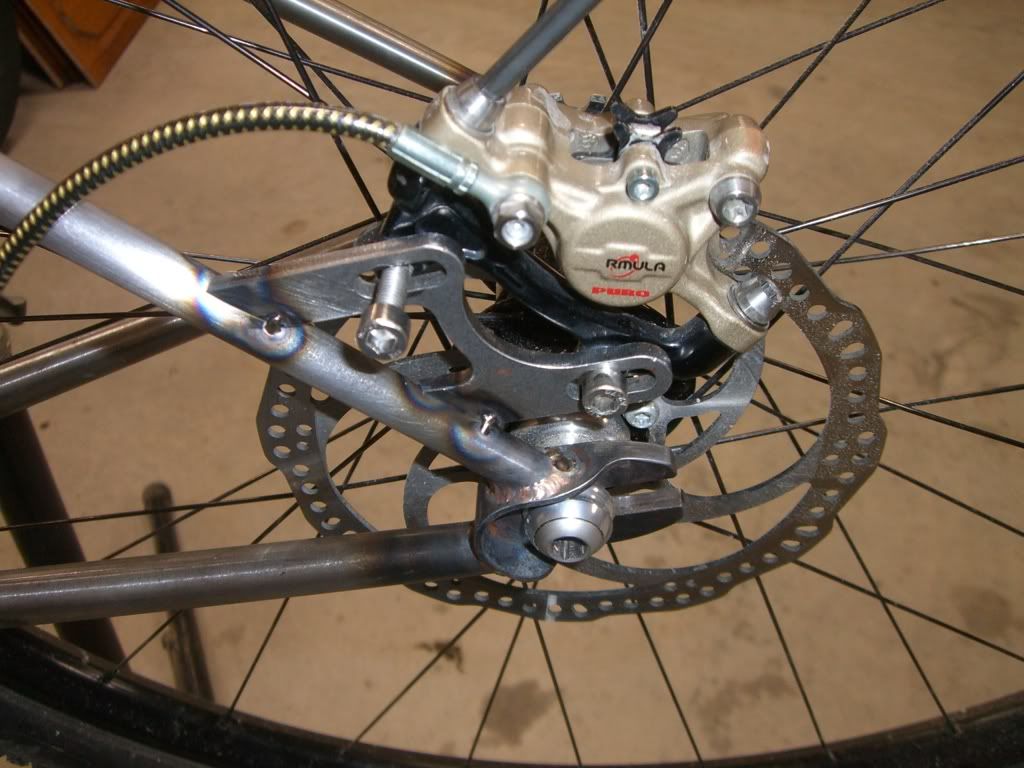 Welded with the brake fitted. I think this metal is cheap or something. It didn't weld nicely and it seemed to have slag on it after welding. I cleaned it up really well, but I'm going to try a PMW tab next time: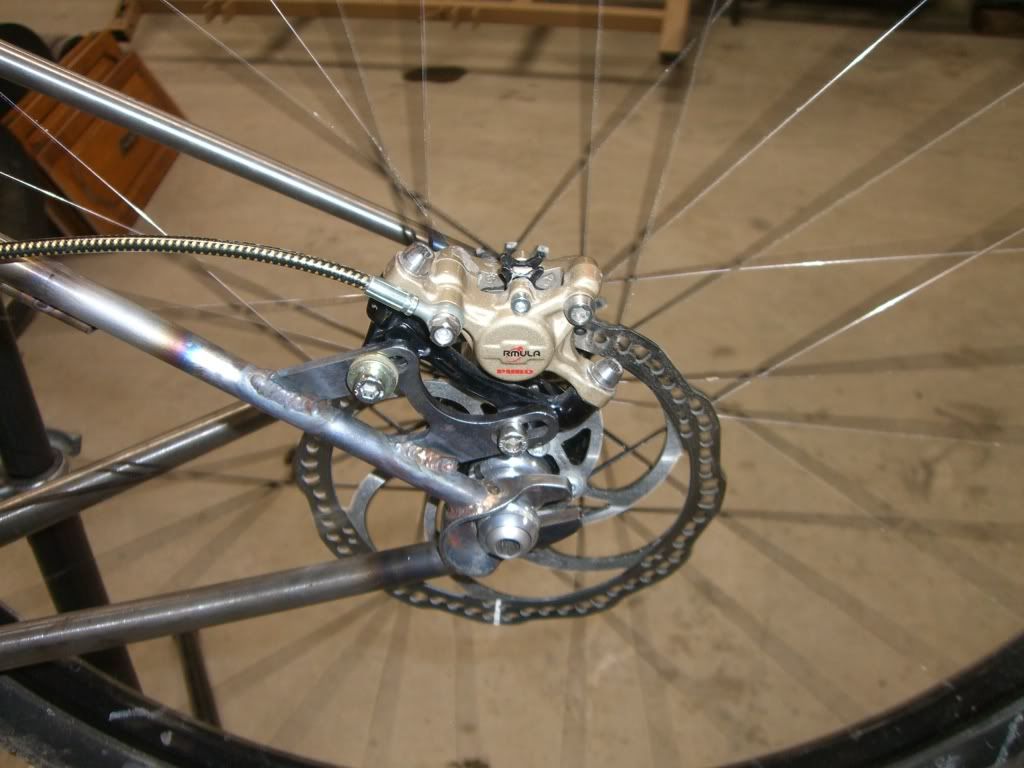 It spins, check out the funky way the spokes got captured: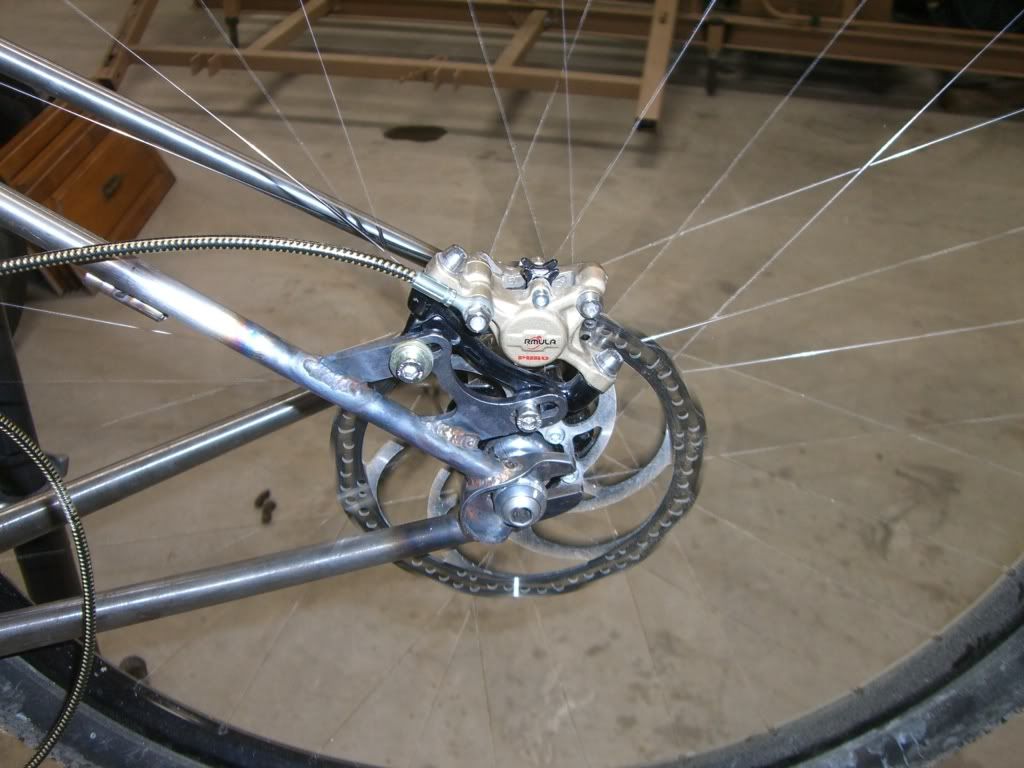 And the pads look good: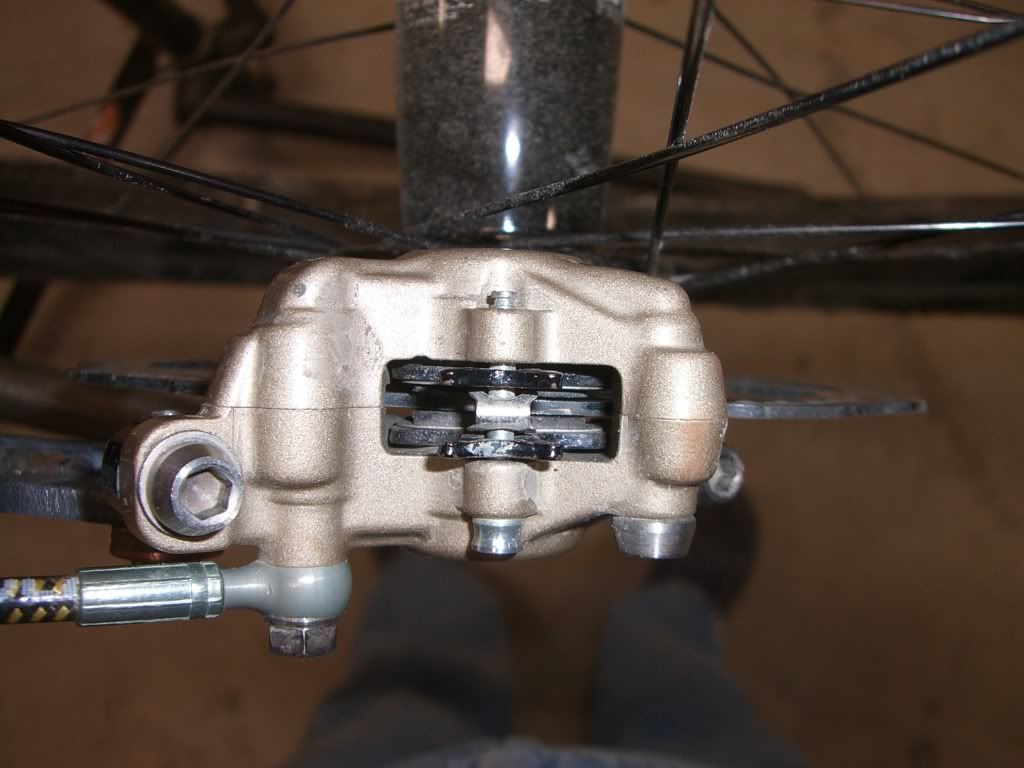 WWTP034 will be chased and faced BB shell and faced HT. I have an appointment set up for that mid-week this week.
So what about riding it prior to having the SS and CS braces in? Should I just wait and do all the facing/chasing/braces this week or can I go to the LBS, get everything done and go for a ride and worry about the braces later?