Discussion Starter
·
#1
·
I've had a busy couple of days at the shop. I still have some work to do, but it's getting really close. I'm skipping WWTP031 because we still have two WWTP030s and I'd like to leave that number open if there is a way to change the WWTP030 to WWTP031 in the future.
I got the seatstays done. Here they are all tacked up and ready to go (don't overthink the heat on the NDS in the middle just yet, it's coming up):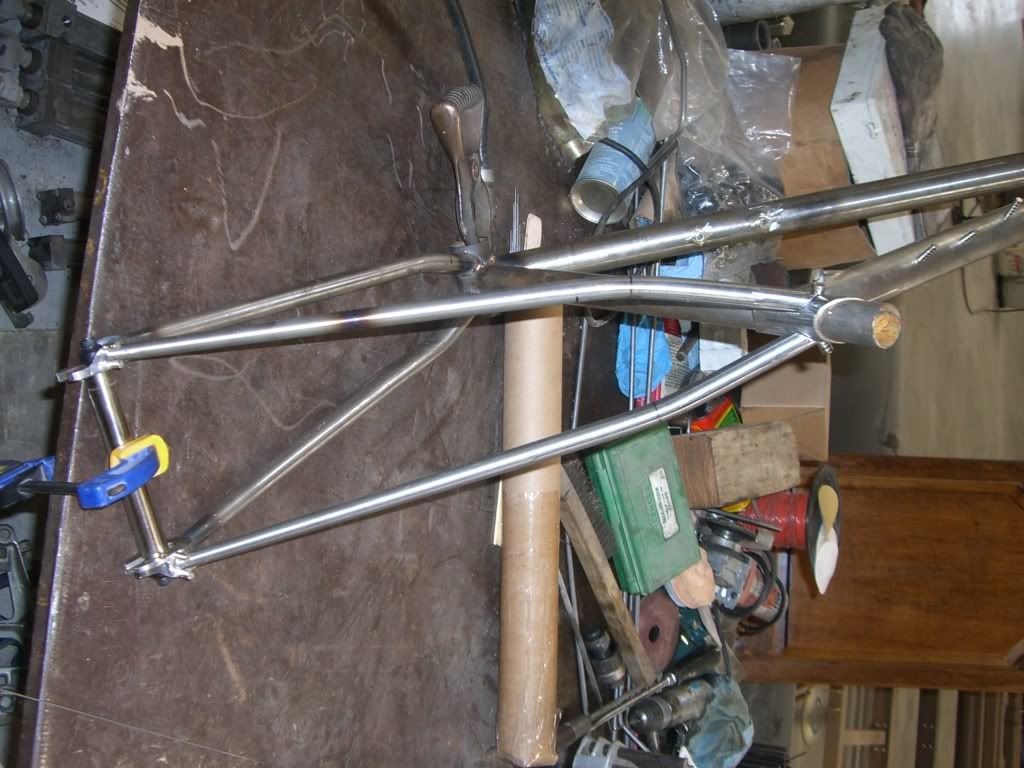 I was somewhat impressed with this section of weld. I'm starting to realize how to hold the torch, feed the rod, control the heat, and do it all at the same time. I'm still not great, but I feel as if I'm getting better. Now if I could learn to do all those things and breathe at the same time. I still have a tough time with that.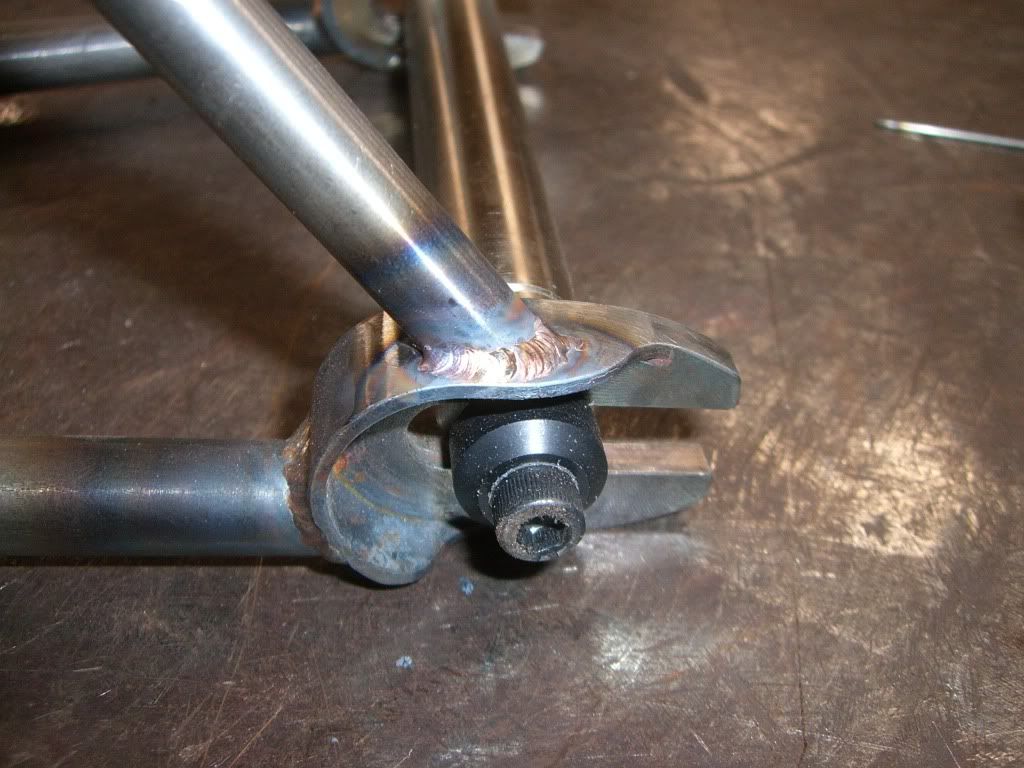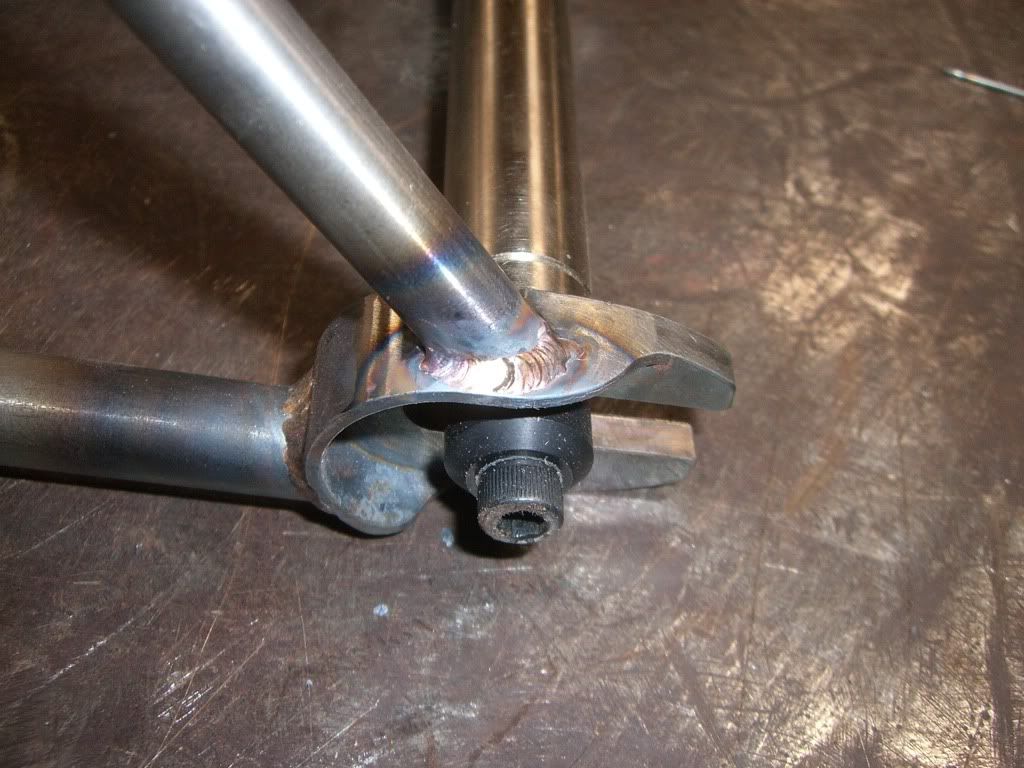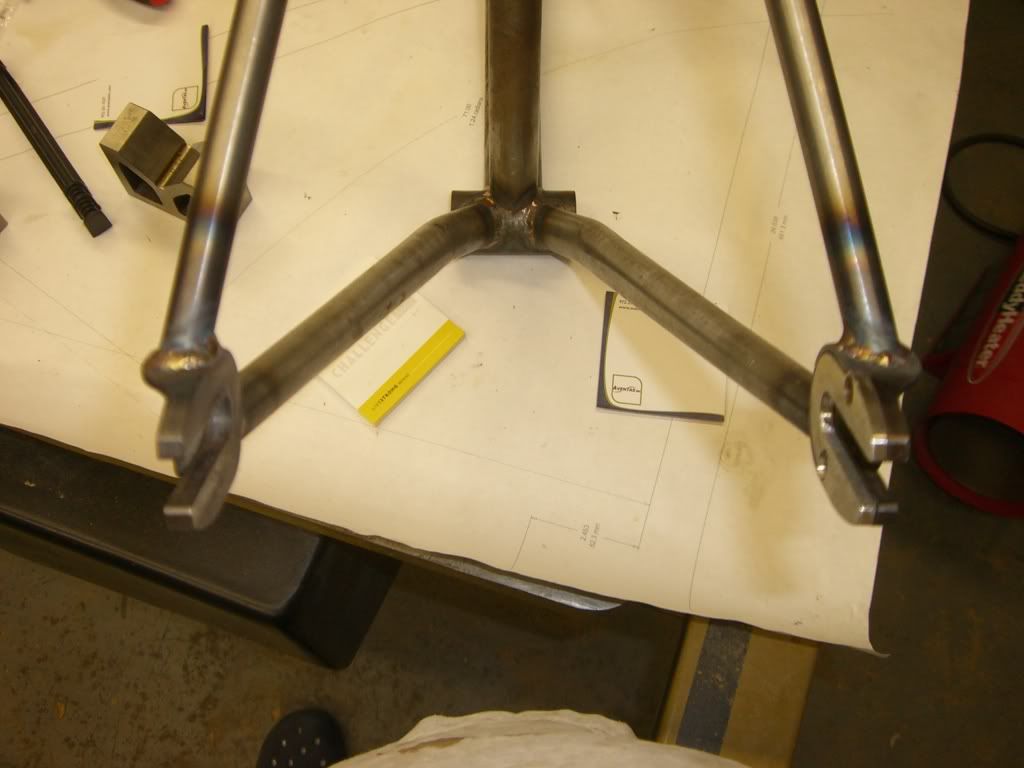 You may also remember that the TT was not welded to the HT because last time I'd really gotten to work on the frame, I'd brazed the TT/Sleeve sub-assembly that was already welded but never got the front welded as I hadn't been out to the shop. So here it is: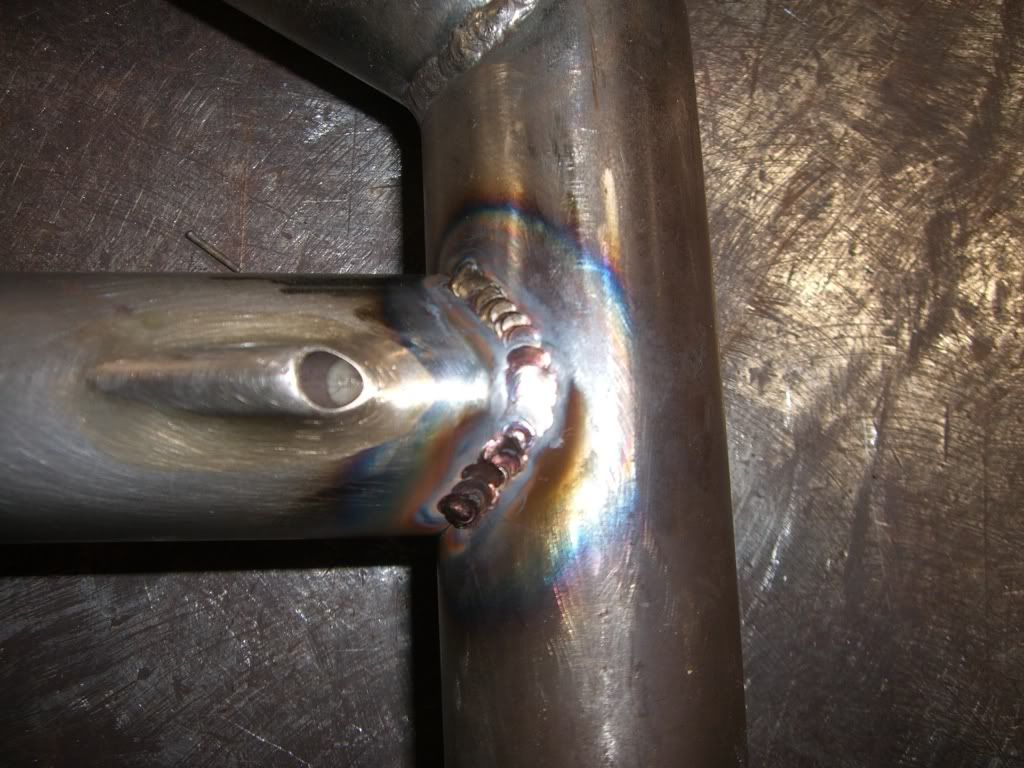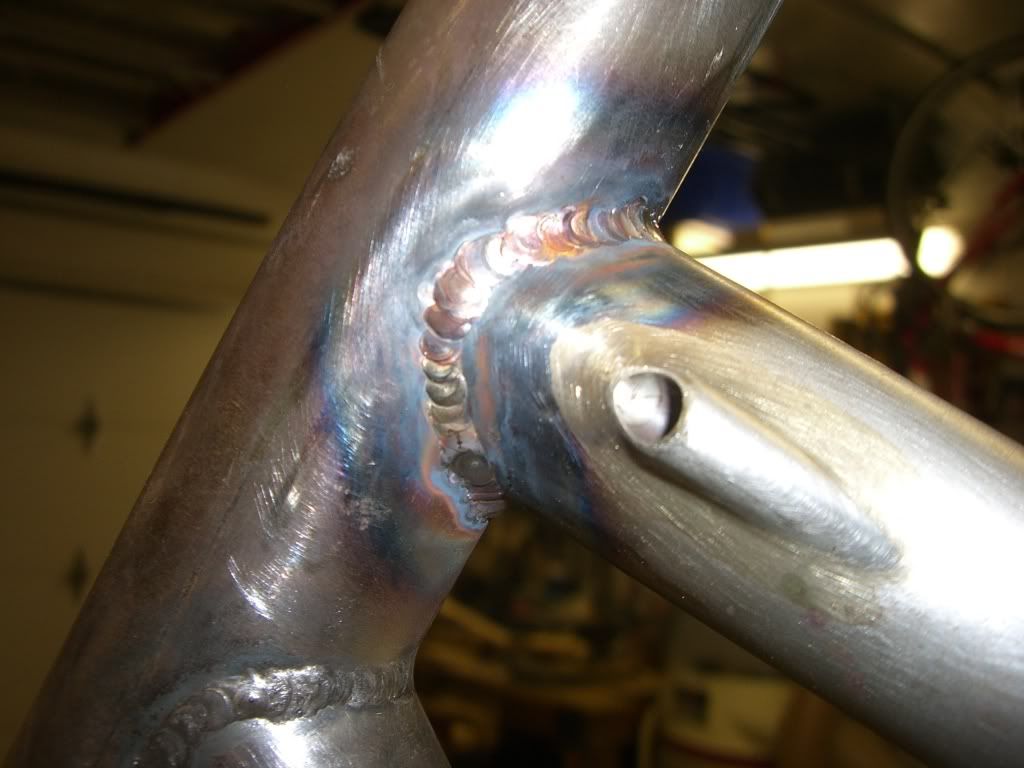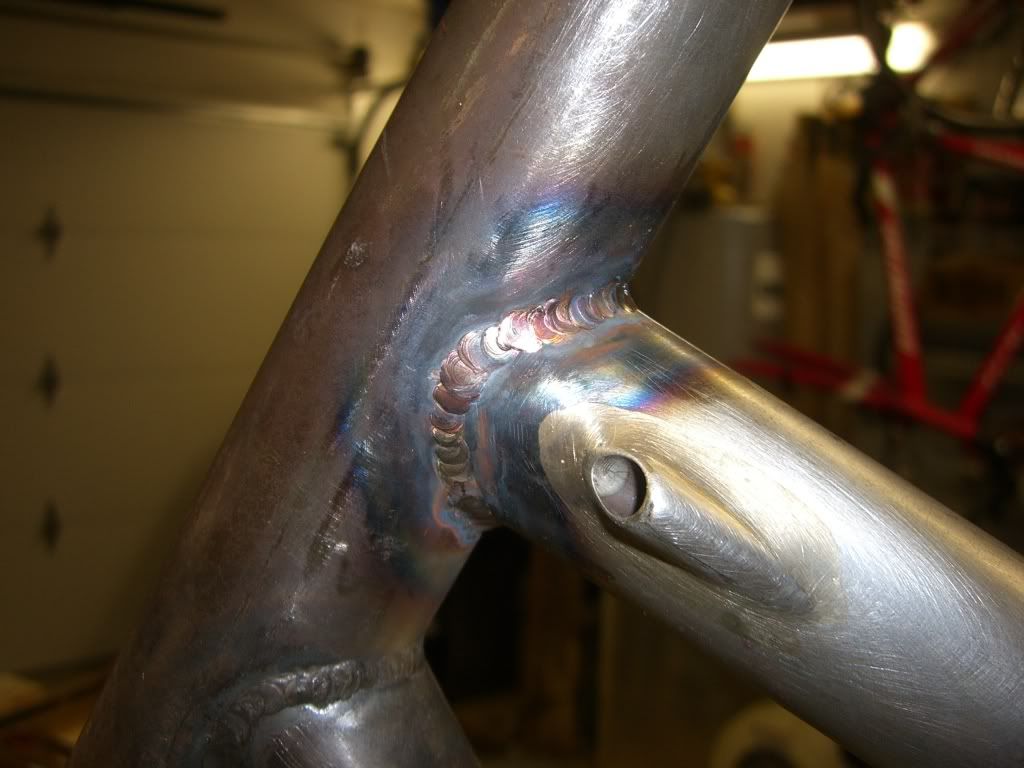 Now, I also thought I'd tack the binder on so that it would be easier to braze later. Instead, I welded that out too. So here are more pictures of the stays and the welded on binder. I shaped it a bit with files so that it will look similar to the internally routed hose guide: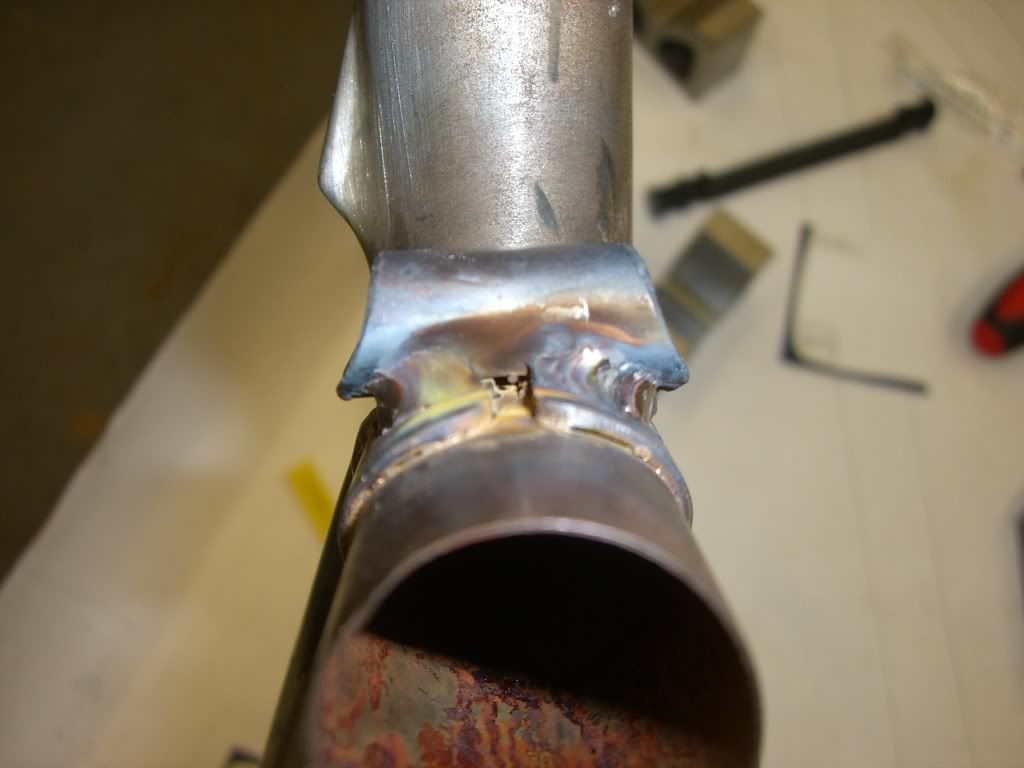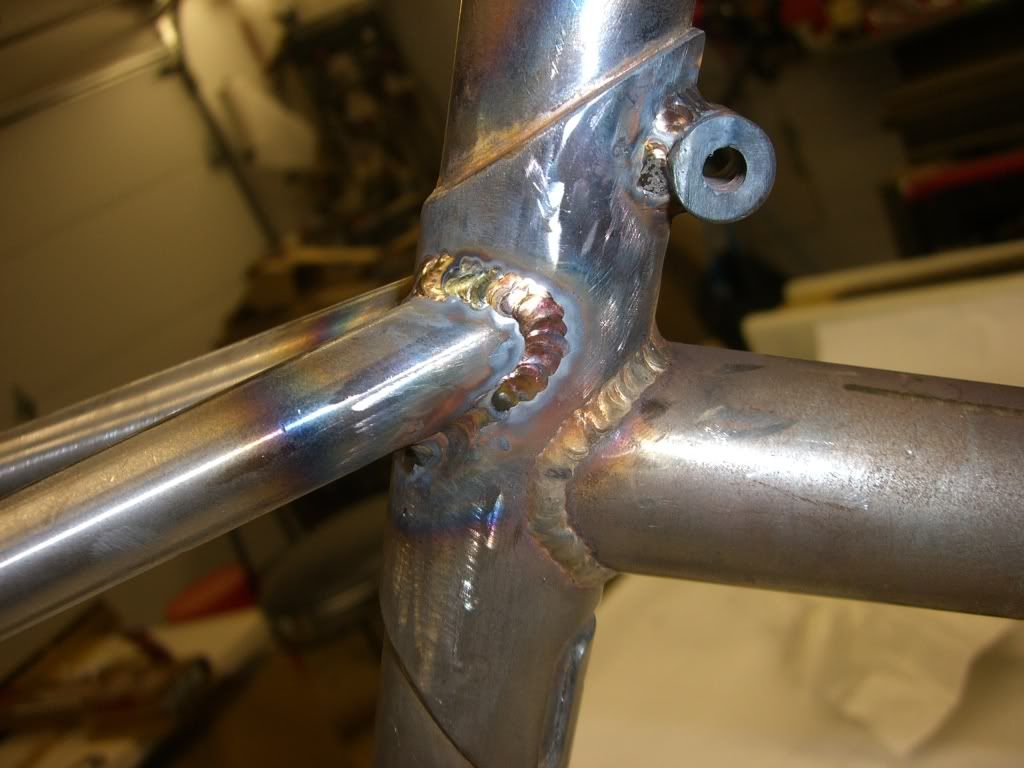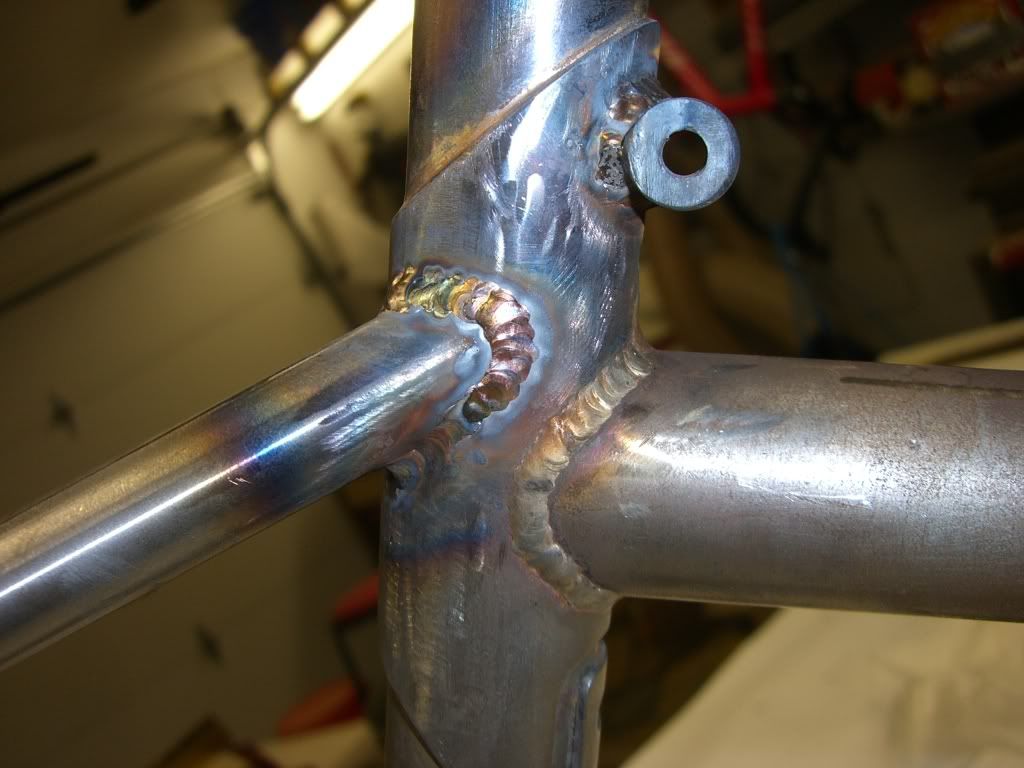 This is a piece of the stainless hose guide and a piece of welding rod that I was testing something with: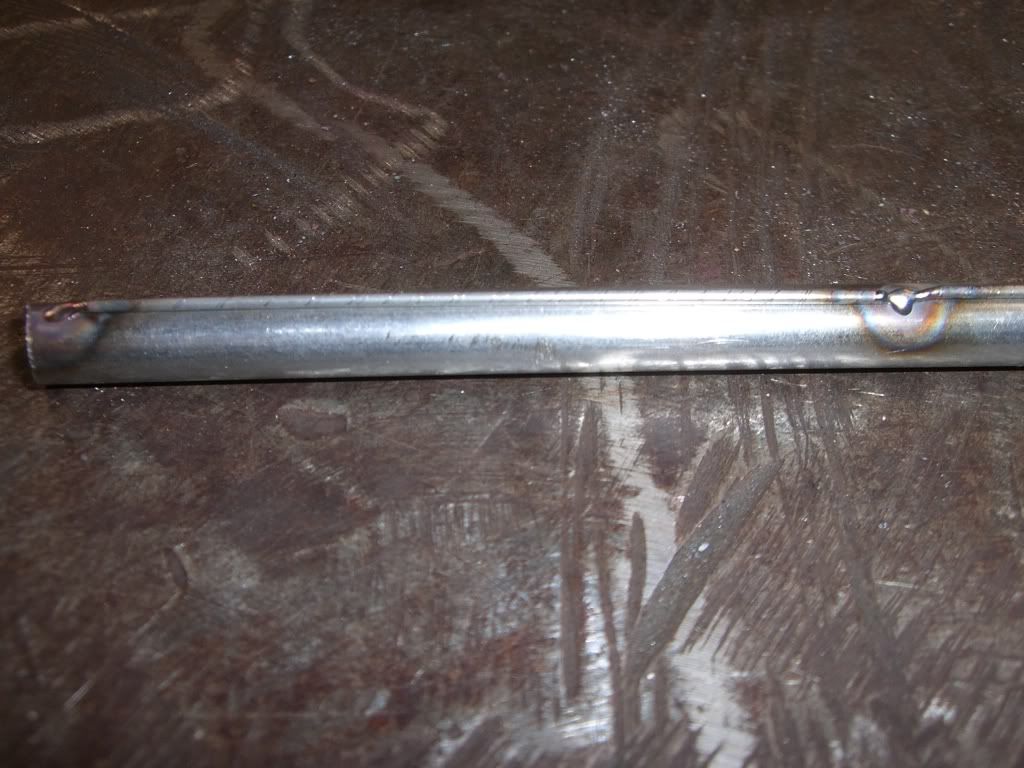 And here it is on one of the scrap 4130 stays (you see where this is headed?):
And now it's tacked in the middle (so that's my proof of concept to myself):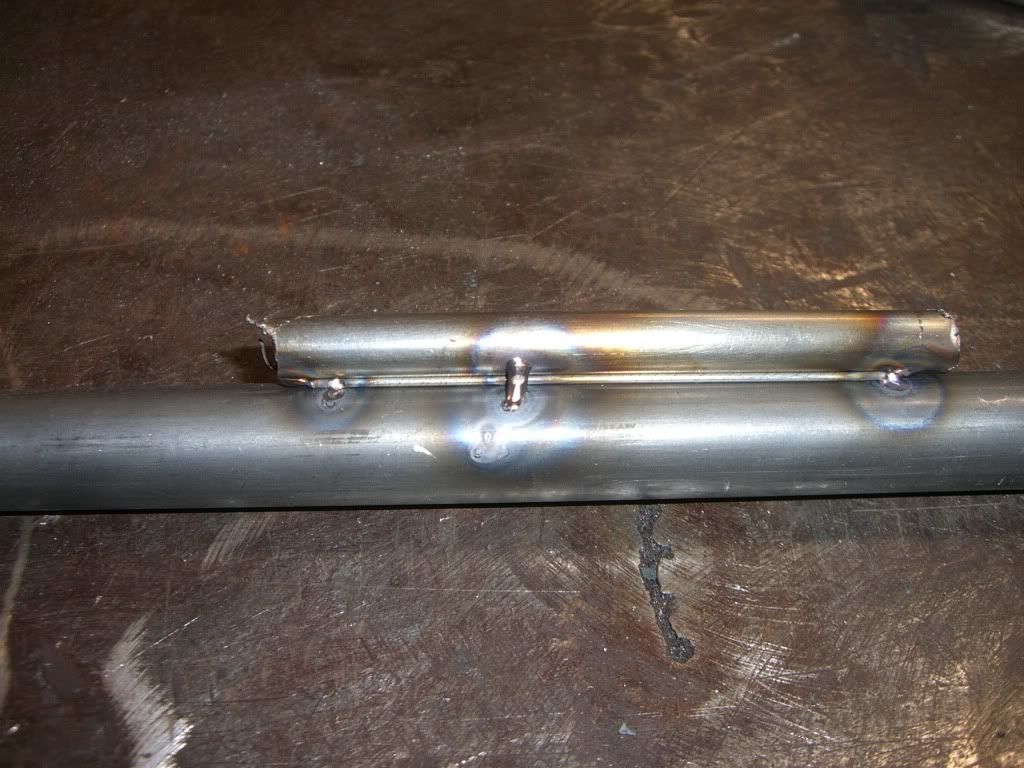 So why I did that was to do this: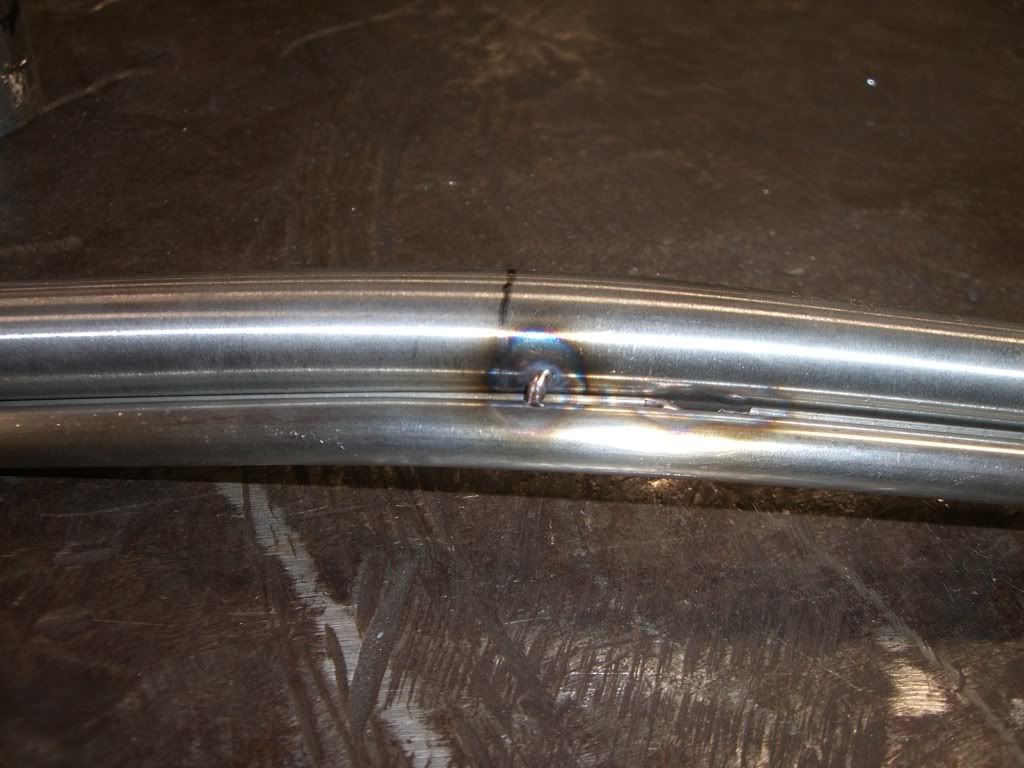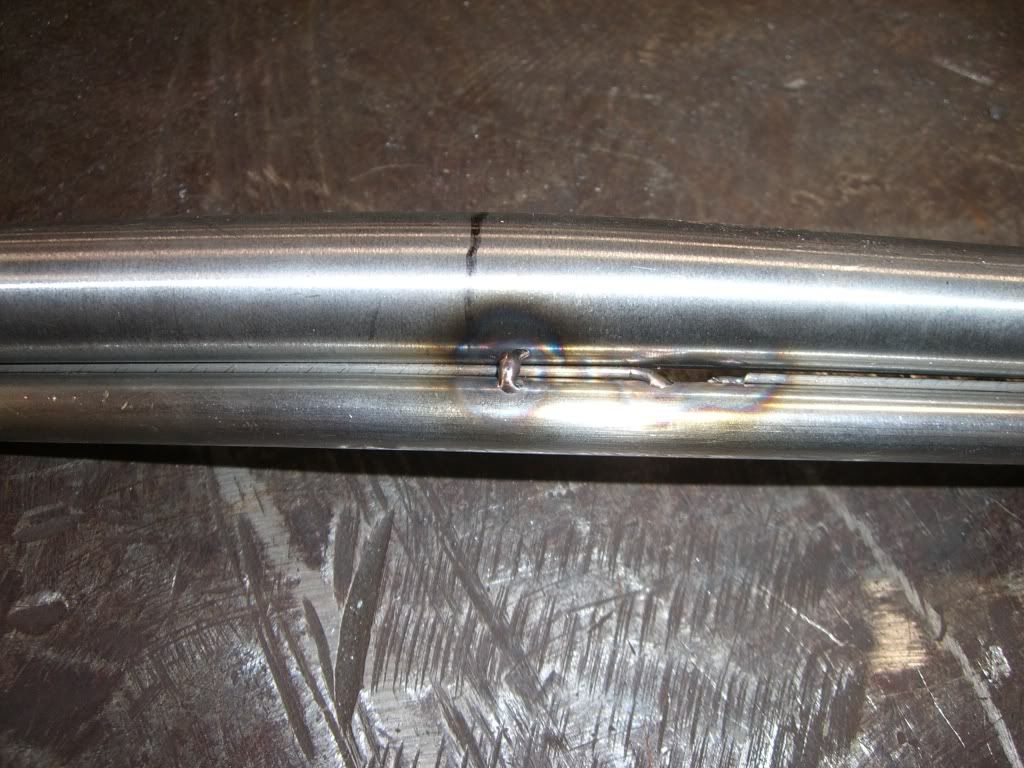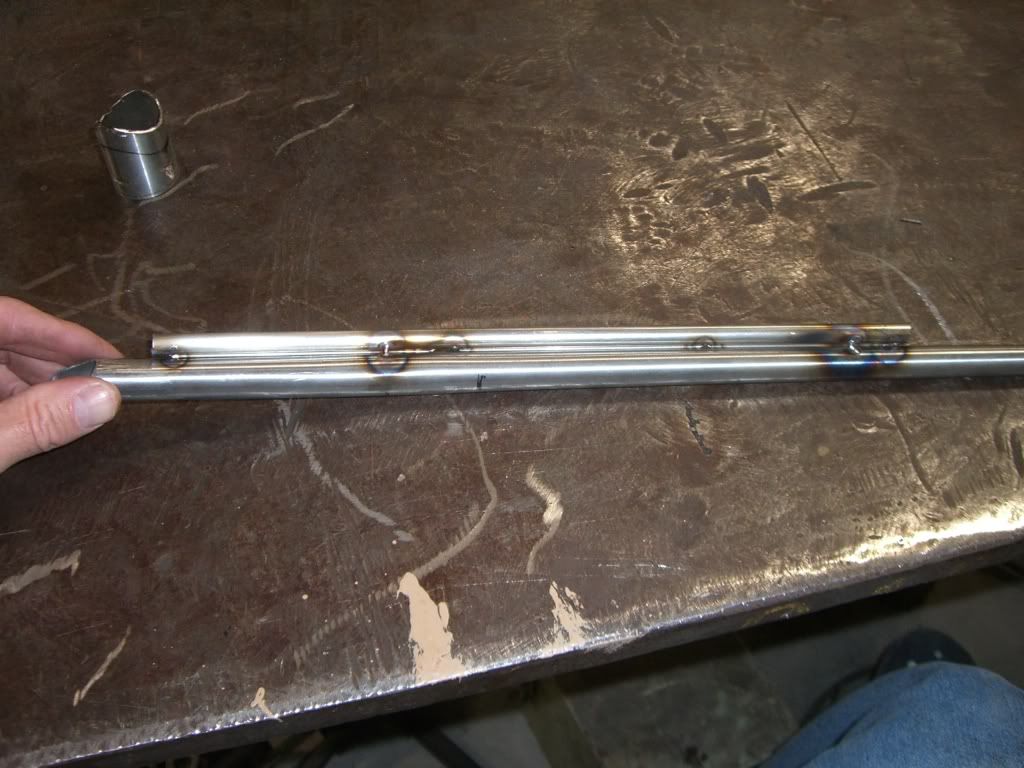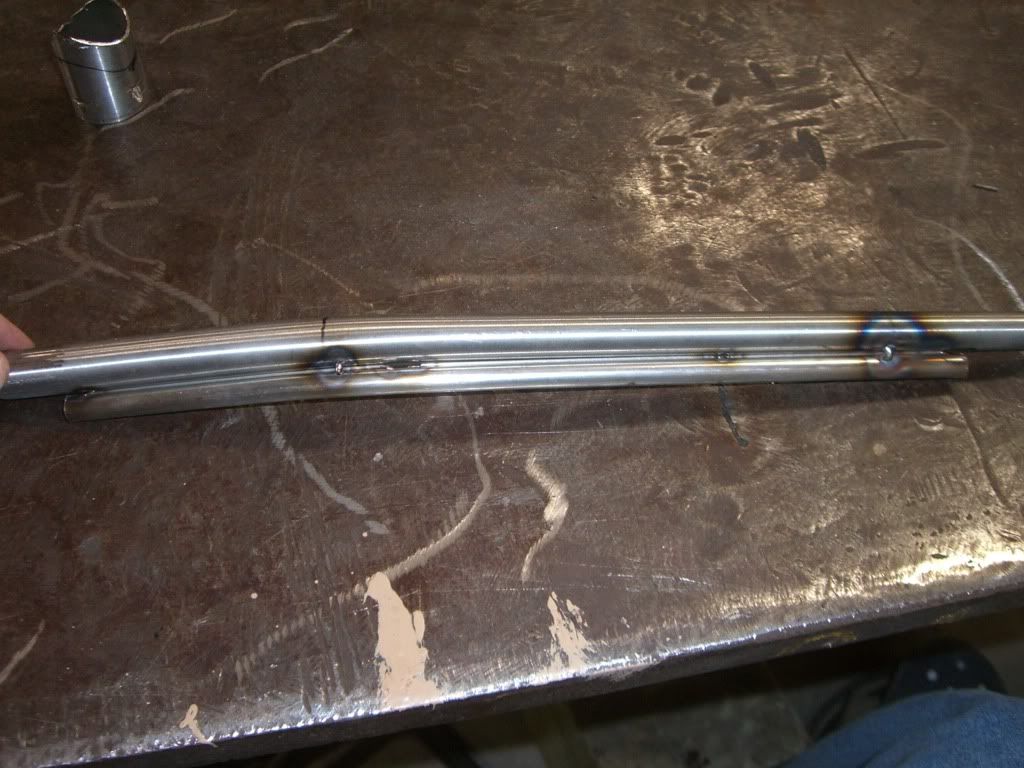 And that's where the heat came from in this picture: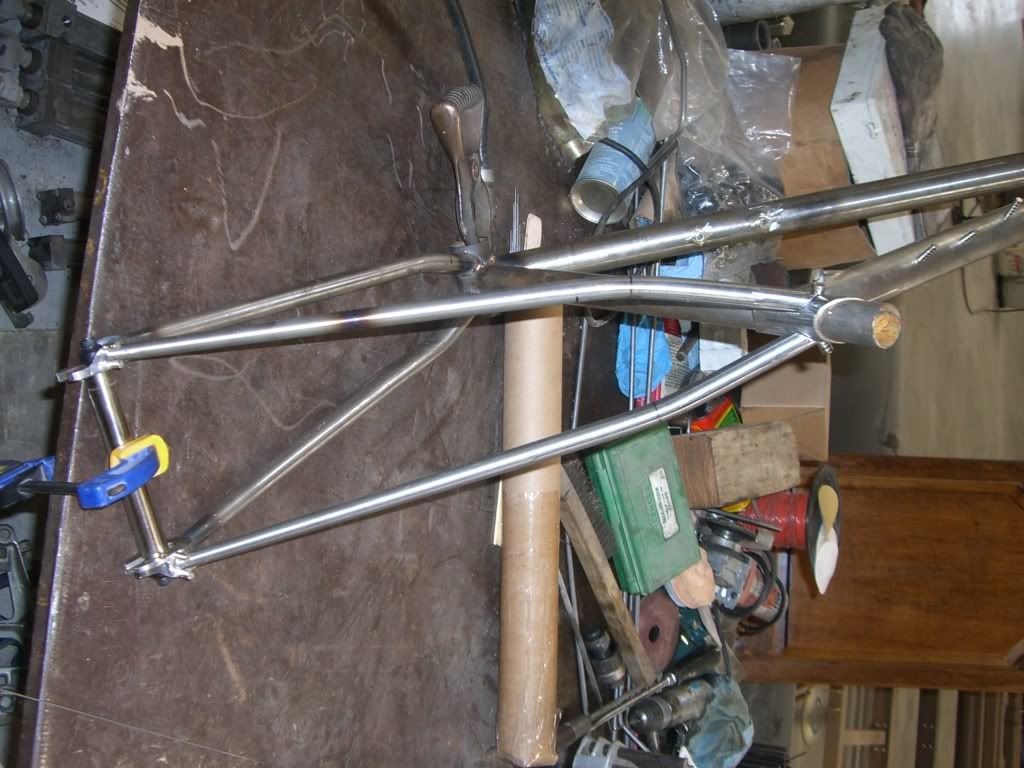 So that I could hang the hose guide under the stays and have enough gap so that the hose doesn't clank on the frame. Now you're going to have to wait to see the rest until I have it done how I want it. It's not really started yet.
One thing to newbies that I learned on this and this is probably the only real valuable part of this post is that I took my bike stand with me to weld the stays. I probably should have taken pictures of how I was able to position the frame and get to those tight spots. I was so kicking myself for not realizing how useful it would be until the last two tubes went in that I didn't even think about it. Here is one though, and you can see that the frame is positioned all kinds of funny and I can still rest my torch hand on the clamp to get in from the top. Also, check out bending the wire to get it to feed in how I wanted to. I thought this would be helpful/useful to future builders: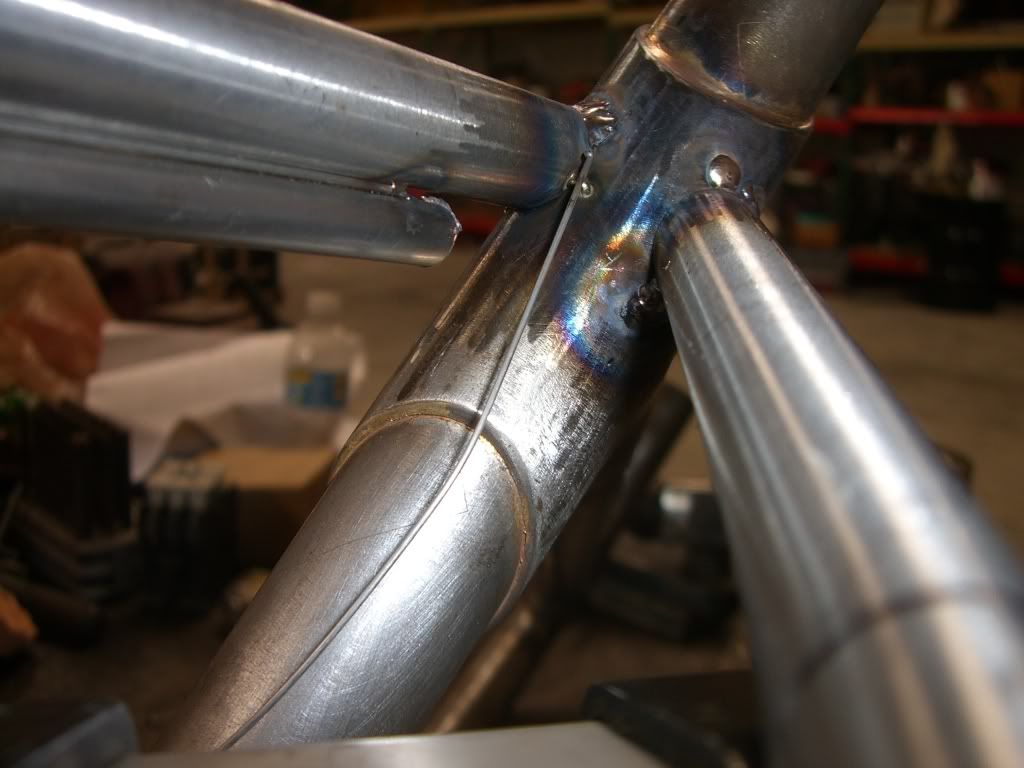 This was certainly the most difficult section to get done though: