Discussion Starter
·
#1
·
OK a bit of a cheat as this is also on Passion but I thought my AZ buddies might enjoy something a bit different.
After a very wet autumn and weeks of biking lost to too much work it has been a great holiday break in the UK coinciding with some cold frosty weather to harden up the ground. Several days of freezing mist followed by a couple of sunny days has been pure magic - for riding and the winter wonderland effect of the frost coating everything. I have ridden most days this week but only got my camera goung the last couple of days.
Yesterday afternoon I went up to Llaneglwys Woods near Brecon (Wales) to look at the trails built there by the local MTB club. Unfortunately the trails have been trashed by motorcycles but I spent a couple of hours exploring and freezing my fingers off playing with the camera whilst enjoying the spectacular light effects;
The sun starts to shift the last of the mist in the car park
Hoar frost on everything
Normally very dark in young plantations - not so dark today
Sunny side of the hill just before dusk - backlit woods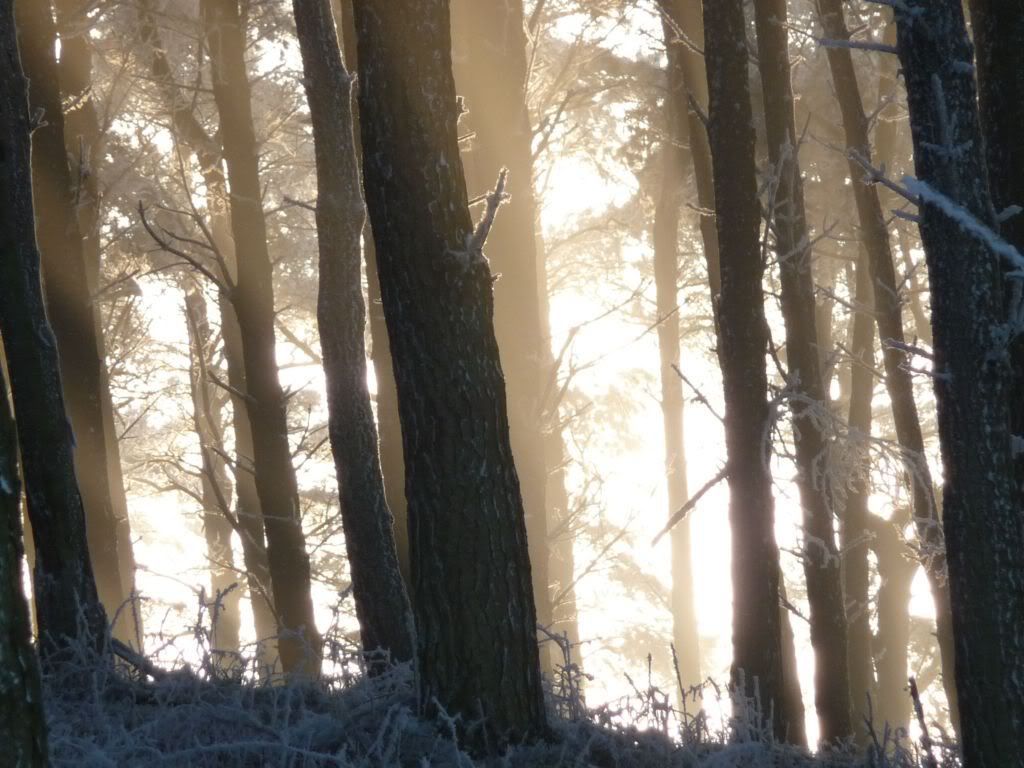 Further down the track - touch of coloured sunlight
Freezing cold on the shady side of the hill!
Quite close to the real colour for once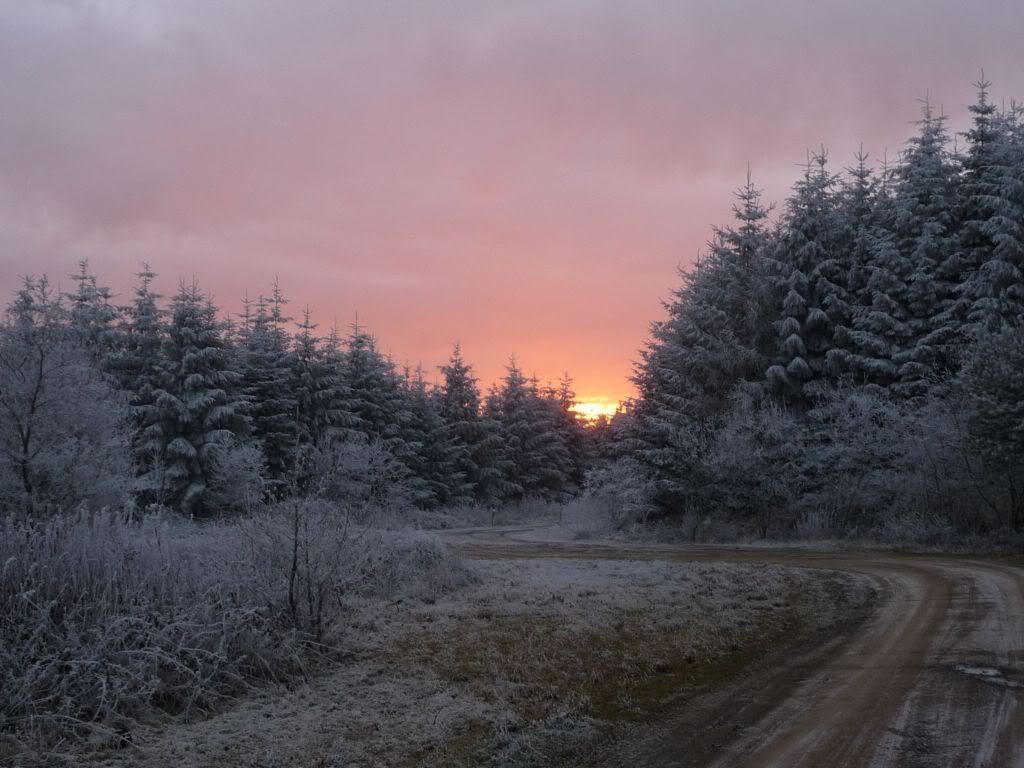 Moody skyline at dusk - Brecon Beacons on the skyline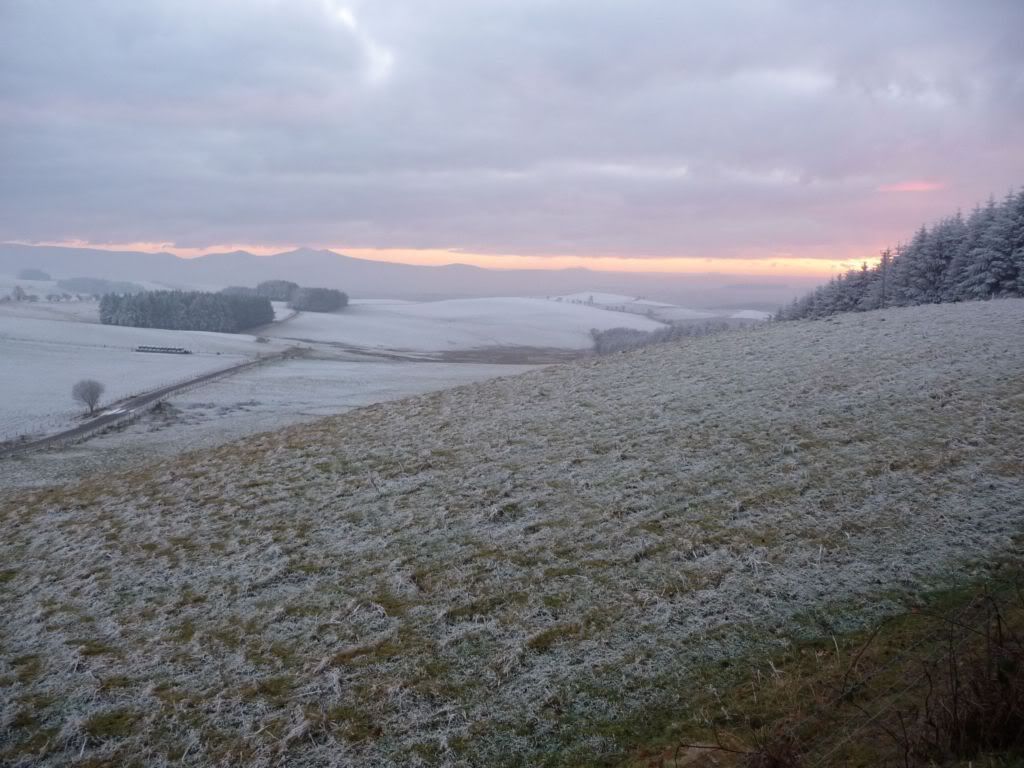 Last gasp of the sun - and a very cold descent back to the car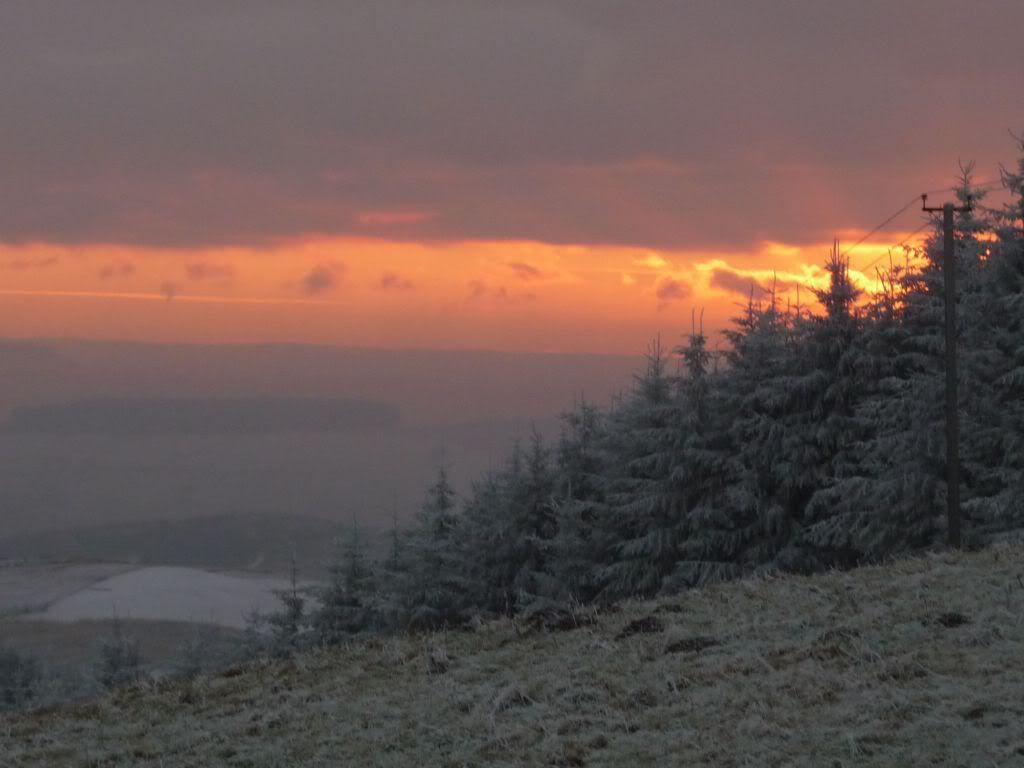 Today was a whole nother thing - rock hard frost overnight and brilliant sunshine from the get go - perfect for some fun in the Black Mountains. These comprise an east west escarpment and ridgeline with a series of long valleys and ridges extending to the south. We did a short but high octane loop at the extreme east end, away from our normal playground.
The next ridge to the west of us - not snow but very heavy hoar frost
Up the icy bank and......
......hard left over the frozen stream on slick ice....very carefully and very straight!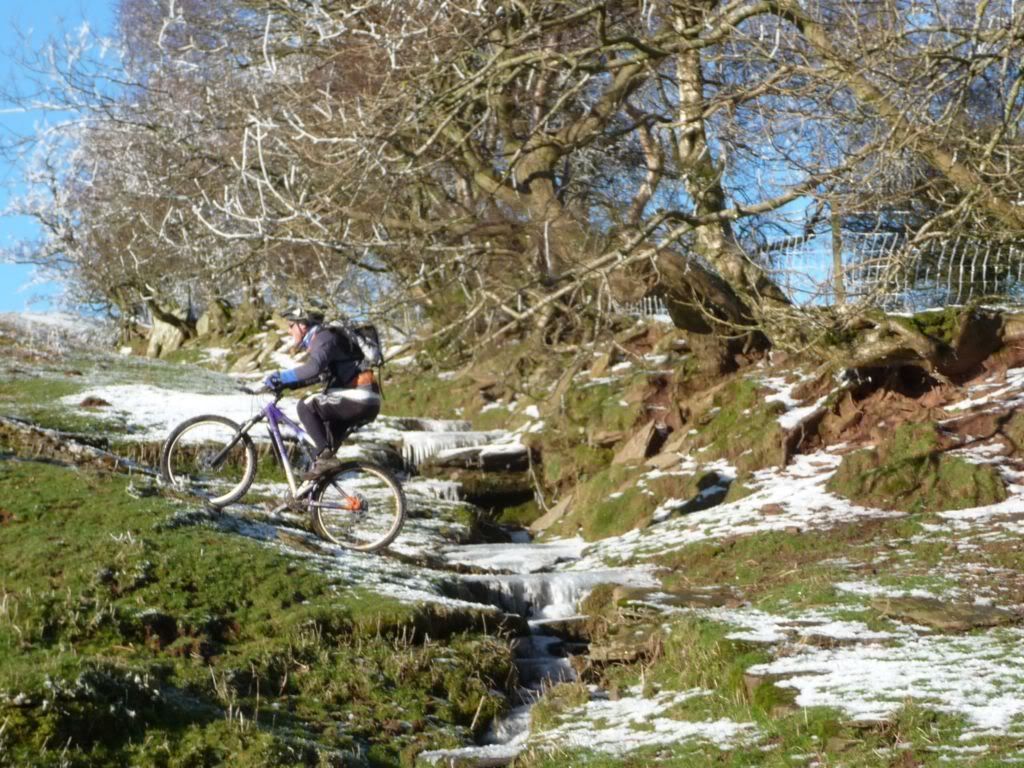 Near the top of the climb - a rare sight this blue stuff - what is it?!
Cheeky little singletrack clings to the hillside - great fun this
Crossing the moorland - cold breeze up here but fabulaous views
Views off the escarpment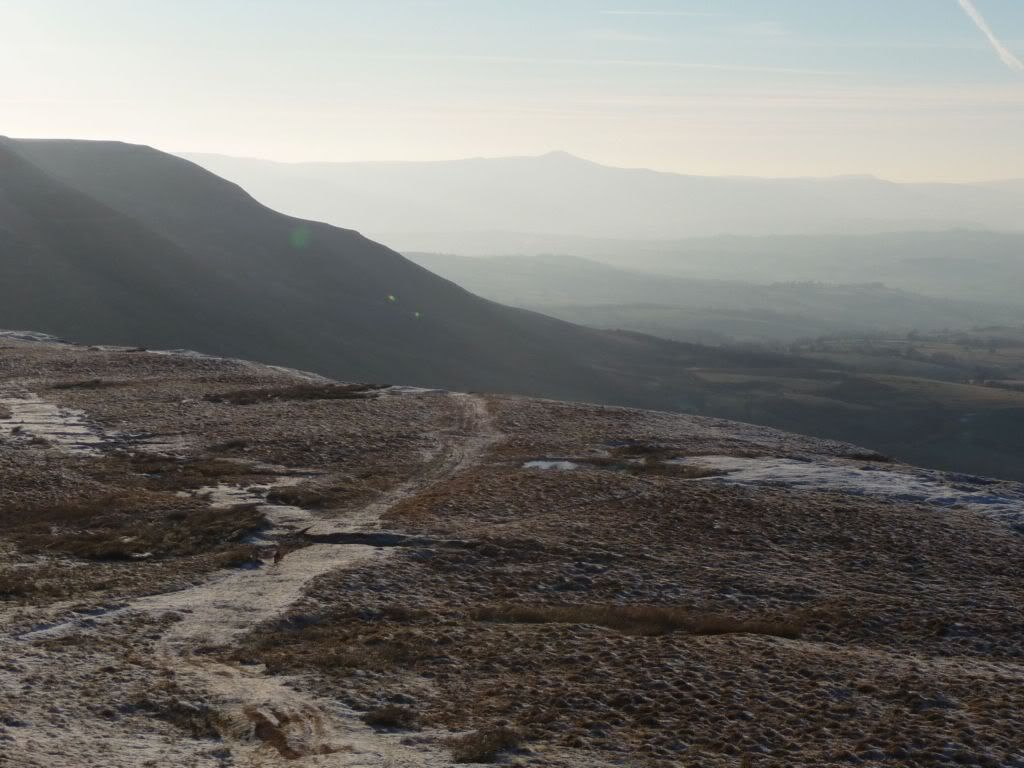 Nearing the final ridgeline descent - no need for rose tinted specs here!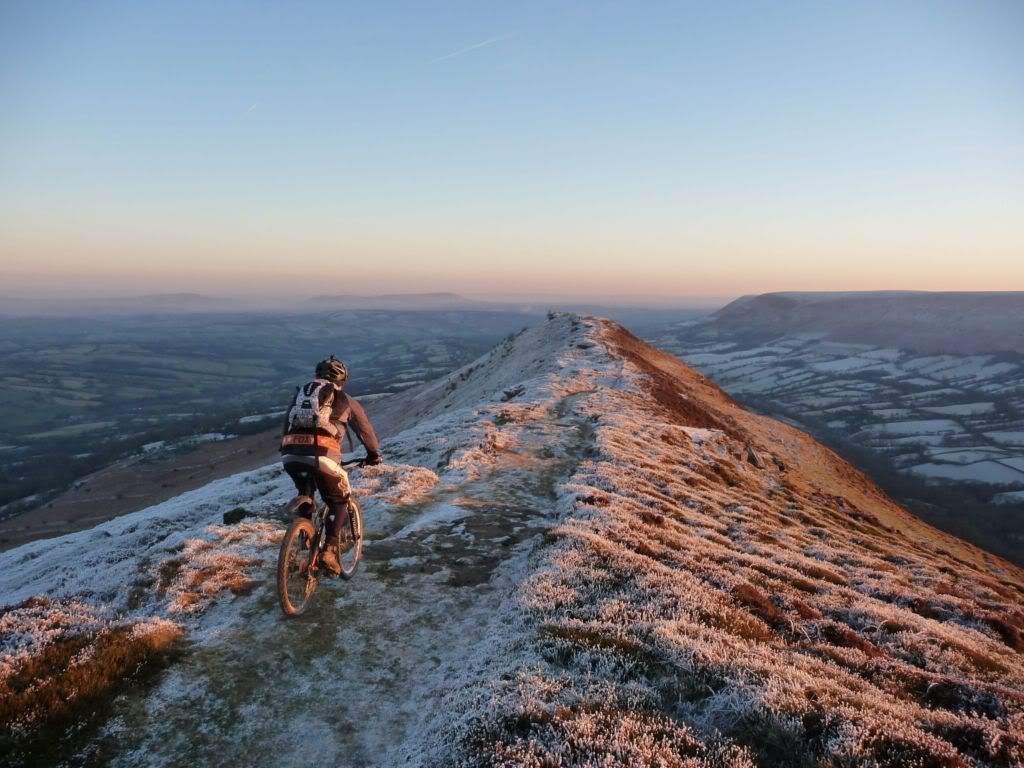 Further down and below the sunline - the first of a series of rocky step downs before the crazy steep end of the hill
Another fine sunset numbs the fingers as we load the car up and the temparature plumments again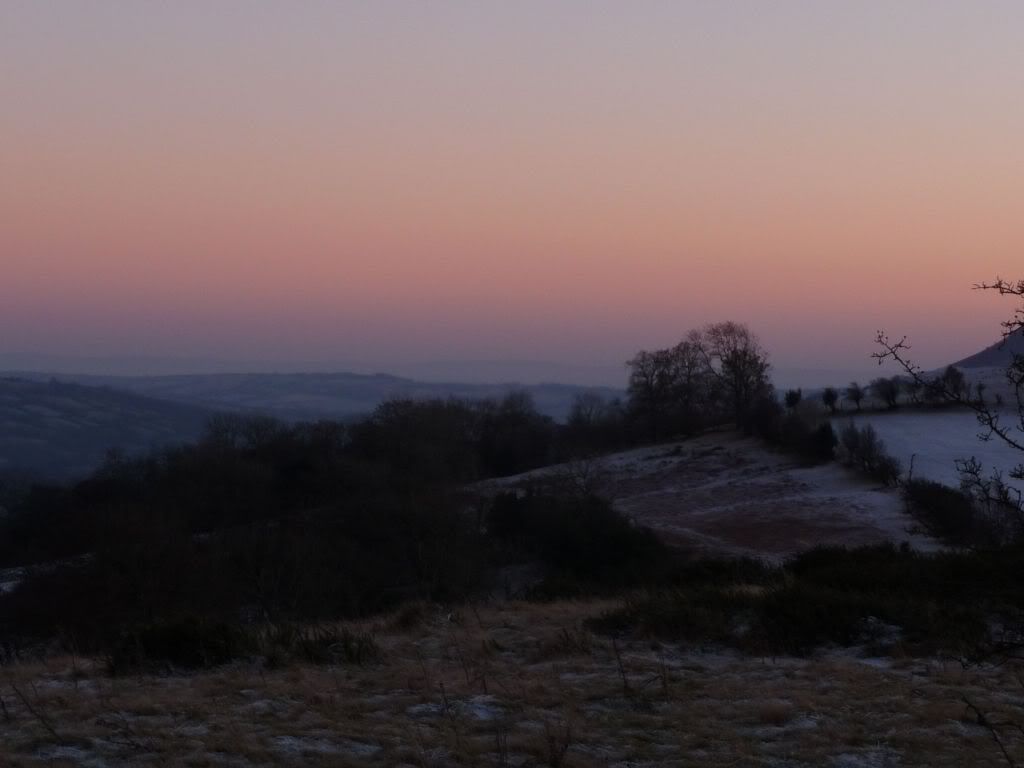 After a day like this the weeks of wet dull darkness are swept aside, although probably only for a very short time. Somehow intense cold is so much more bearable if there is sunlight and I take that over wet and warm anyday:thumbsup:
Even better is the prospect of making the Arizona Spring Fling this year