Discussion Starter
·
#1
·
I just bought this off Ebay. Couldn't pass up the price.
https://cgi.ebay.com/UNITE-CARBON-RISER-HANDLEBAR-STEM-BAR-INTEGRATED-RISE_W0QQitemZ160076714560QQihZ006QQcategoryZ56194QQtcZphotoQQcmdZViewItem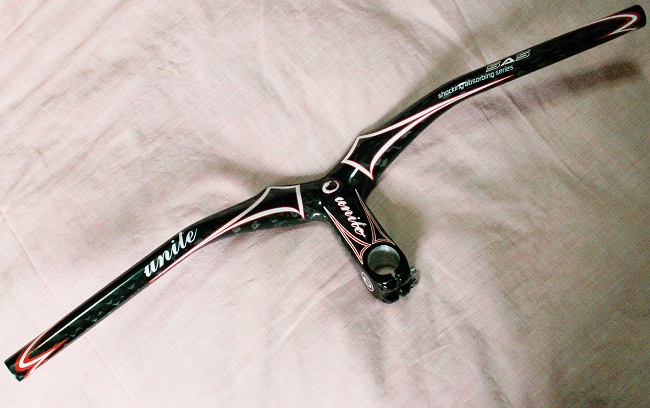 I'll give it a careful inspection before I install it, but there's no way to look inside a carbon bar to tell it's strength. I do only XC riding and racing with a 100mm travel Reba. No drops but I'm 200# plus gear.
Has anyone ever heard of this brand? I've found nothing on the internet. I assume it's a rebranded Taiwanese bar - it looks identical to a bar from 4ZA called the Vampyr.
Is 10 N-m a common torque setting for installing a carbon stem? That would convert to about 30 lb-ft.