·
Singlespeed Enduro Poser
Discussion Starter
·
#1
·
Riding Downieville was an EPIC adventure for sure and lots of fun to be had out there. But I would be lying if I said that it's the best we've ridden on this trip.
Downieville was a total snoozer compared to this ride and Both Ali and I wished that we had done Downieville first before this one, because Downieville paled out in comparison. As a matter of fact, the word Downieville should even be mentioned when describing this trail
If you like any of the stuff listed below, then this ride is for you.
1.
Rocks, plenty of rocks and more rocks and did i mention Rock gardens?
2.
Boulders, plenty of boulders to play on.
3.
Fast.
4.
Flow.
5.
Jumps and Drops.
6.
Berms.
7.
Staircases.
8.
Roots.
9.
ledges.
10.
Log rides.
Most locals consider this ride either a Black diamond or a Double Black diamond and this is apparent in the first 3 miles where chunk is everywhere. A section in the first mile can be described as a spiral staircase of chunks and boulders. My first try was a few dabs and on my 2nd try I only had to dabbed once. I wanted to try again but it didn't happen. So, I'm just going to have to wait til' next year.
Although this is a shuttle ride, there is quite a bit of climbing to do and the climbing here sucks! At 9K elev the climb up is both technical and aerobically challenging and i don't blame you if you'll feel like turning around in the middle of the climb as i have contemplated on doing. I am stoked that i didn't and once you are at the top, it's all downhill from there.
At the trail head, the technical climbing starts immediately.
The line is somewhere in between.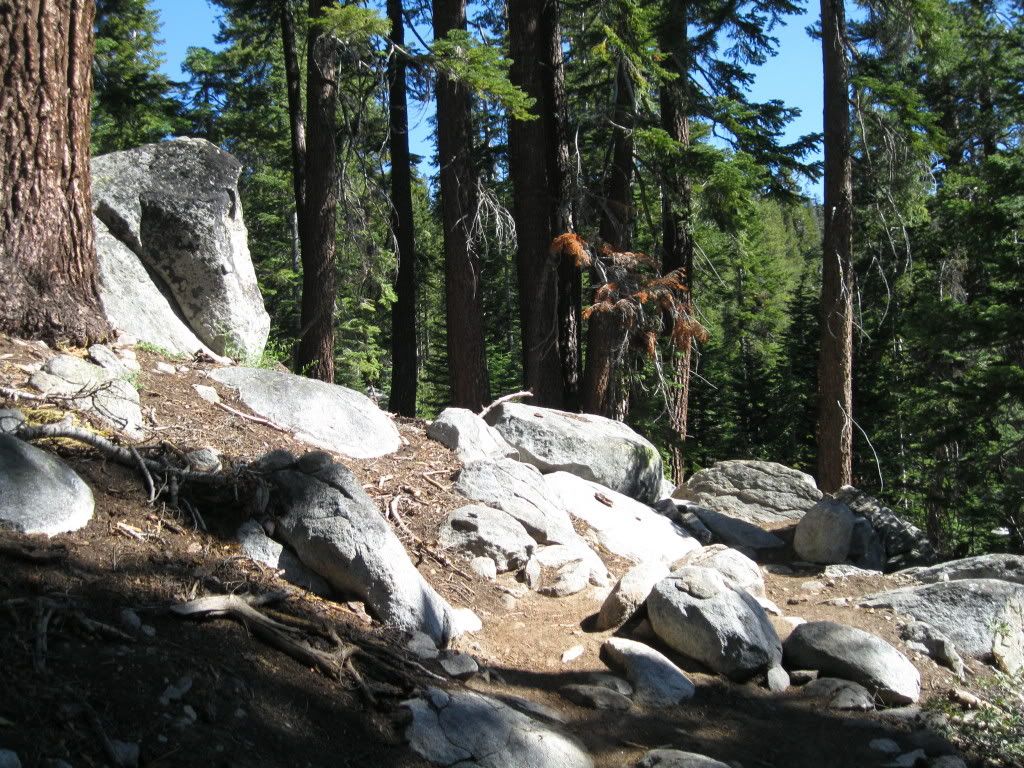 about a mile into the climb, i was greeted by this meadow completely engulf with yellow flowers.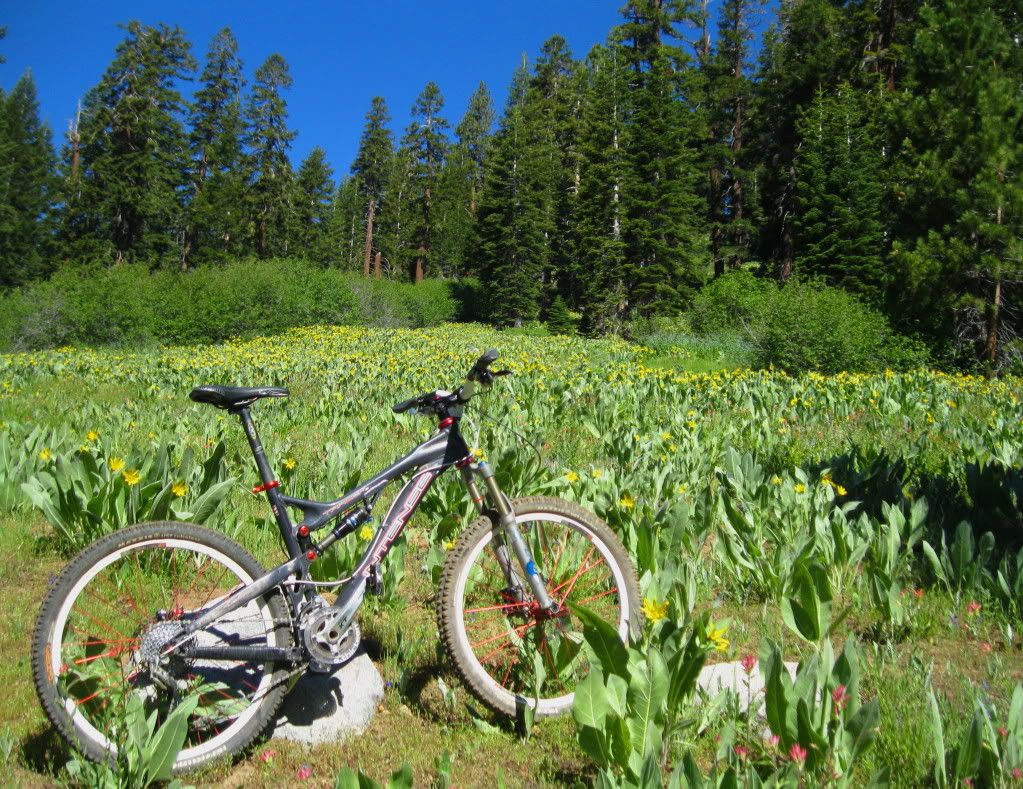 But don't let the little pretty flowers fool you. There is still a ton of hiking and climbing to do and it only gets worst.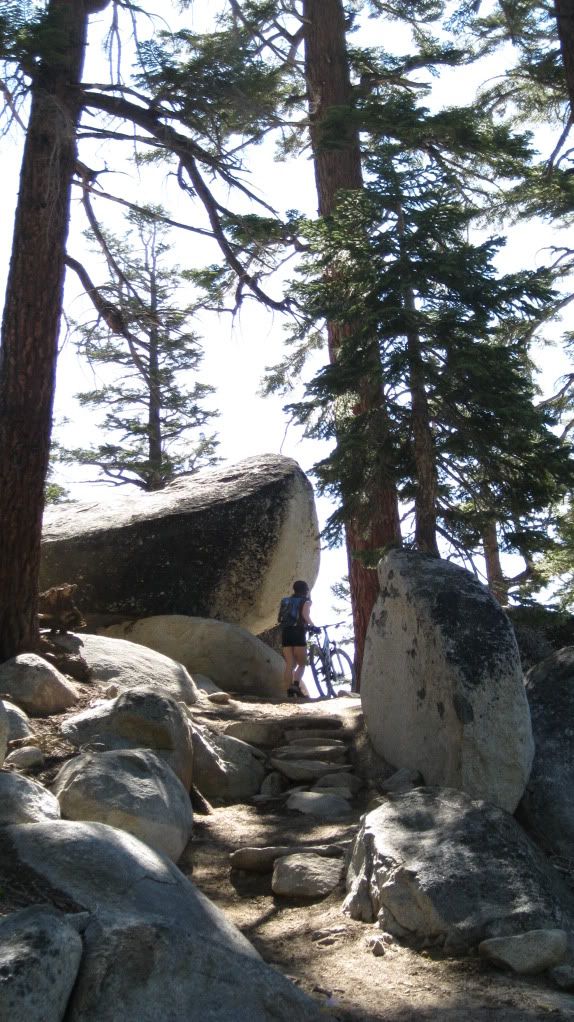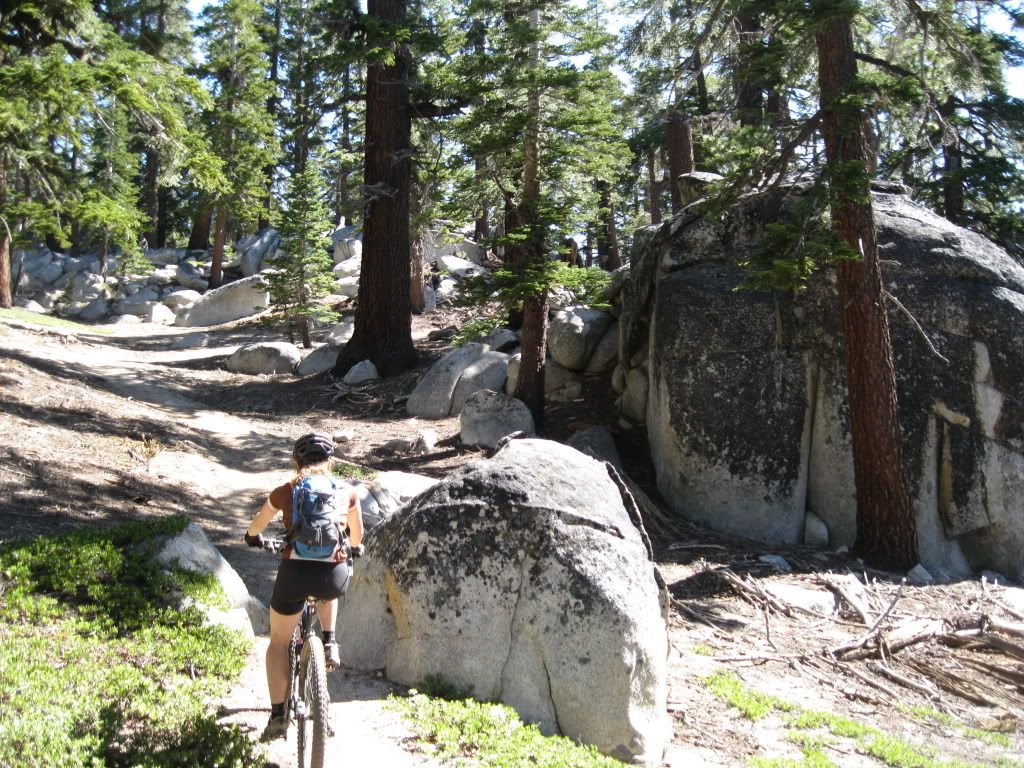 Once at the top, you are rewarded with plenty of views but more importantly,DH DH DH.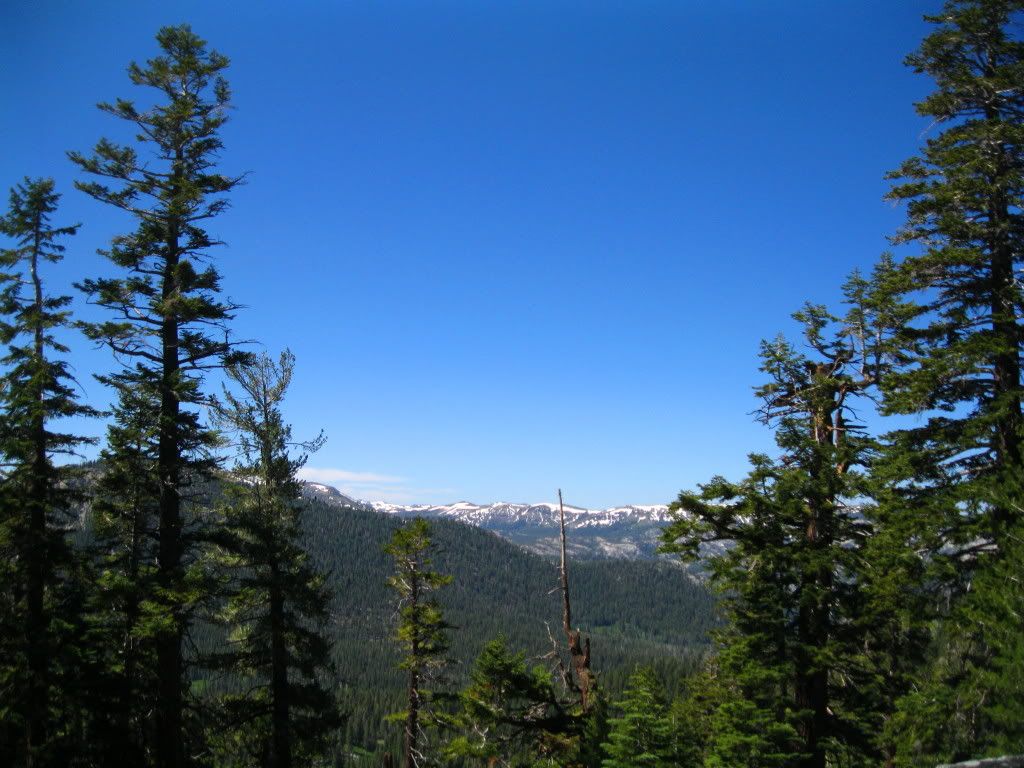 Here is Alib honing her roller skills.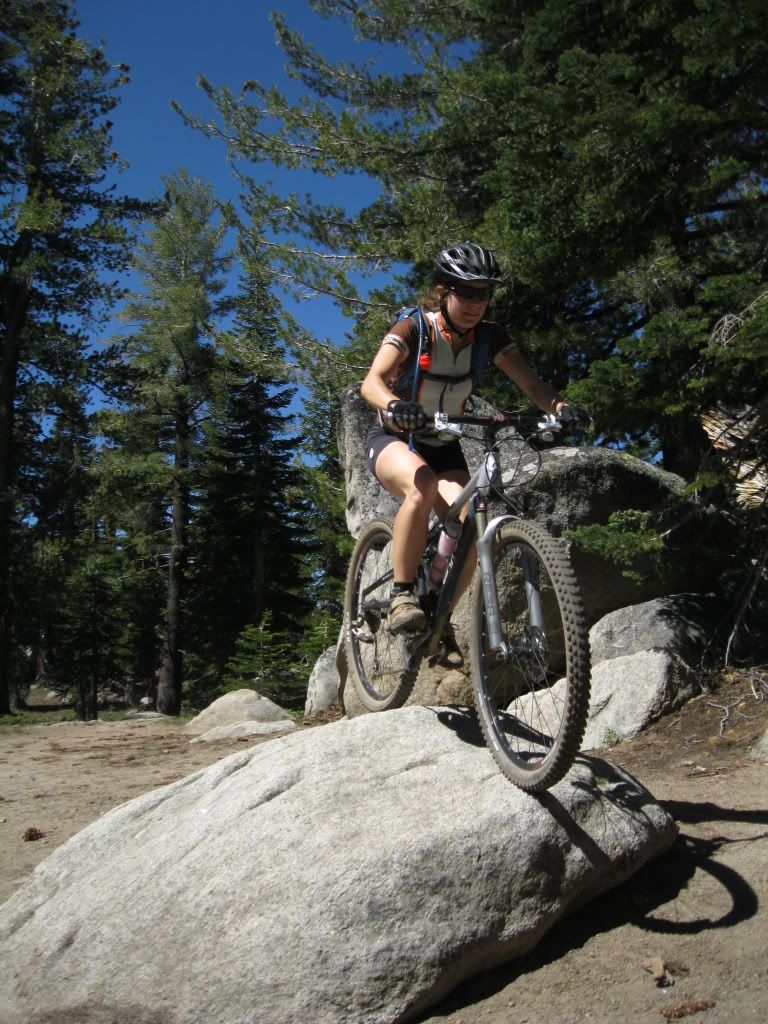 The DH starts right here.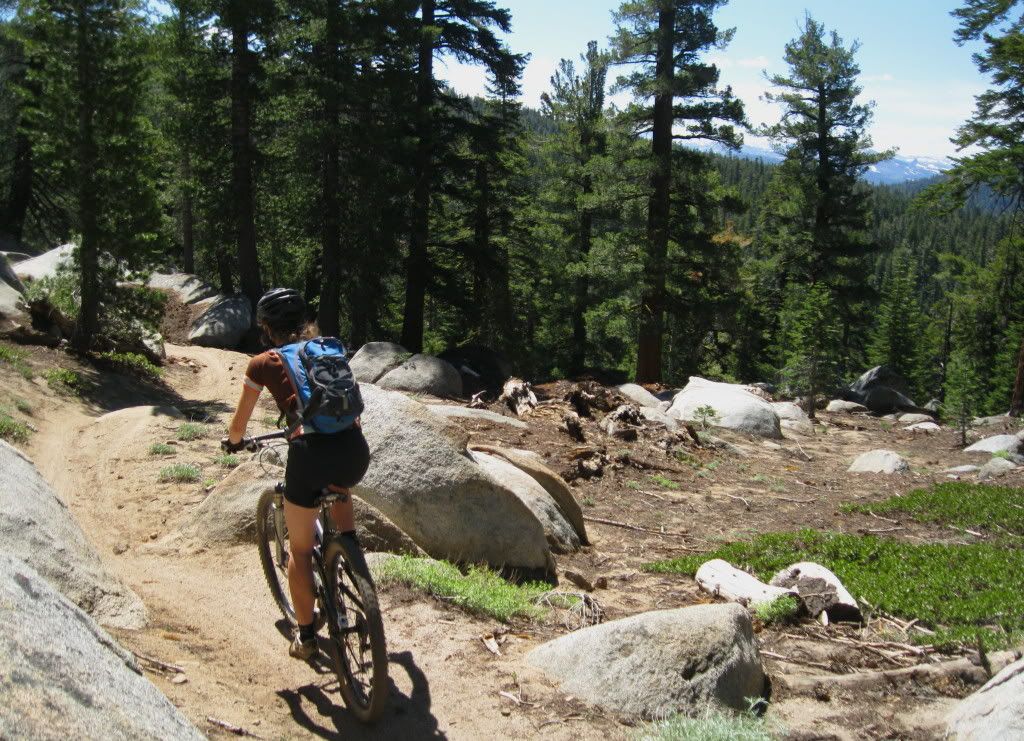 Patches of snow but not any on the trails.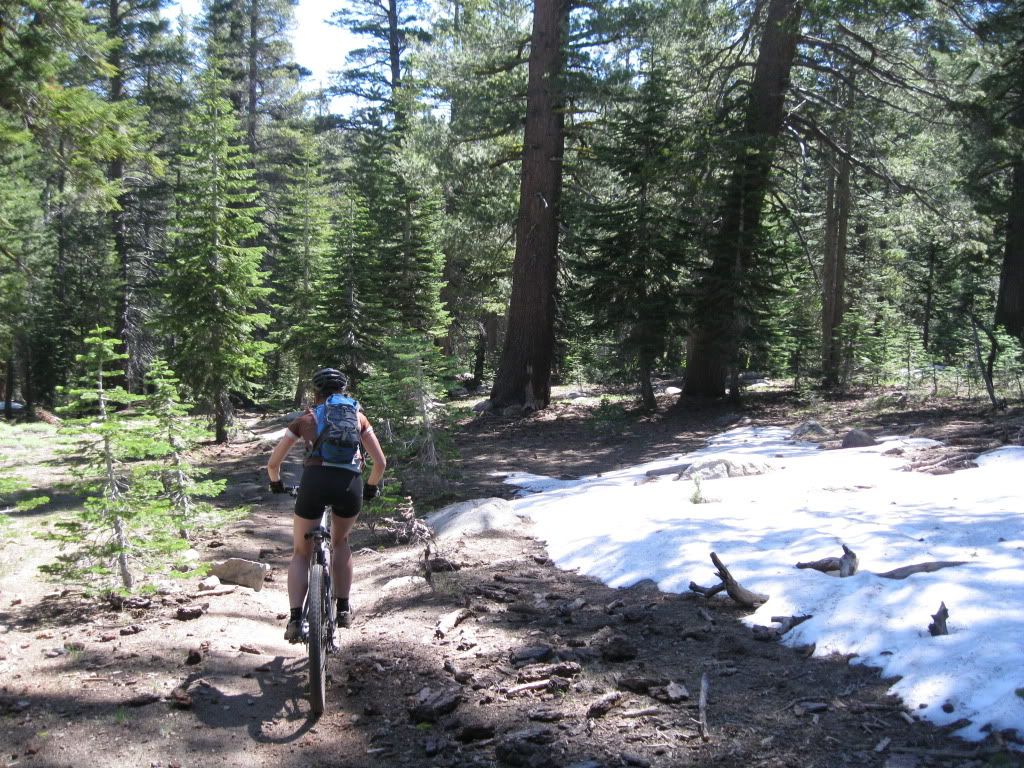 patches of rocks and boulders on the trail makes for a fun technical descent.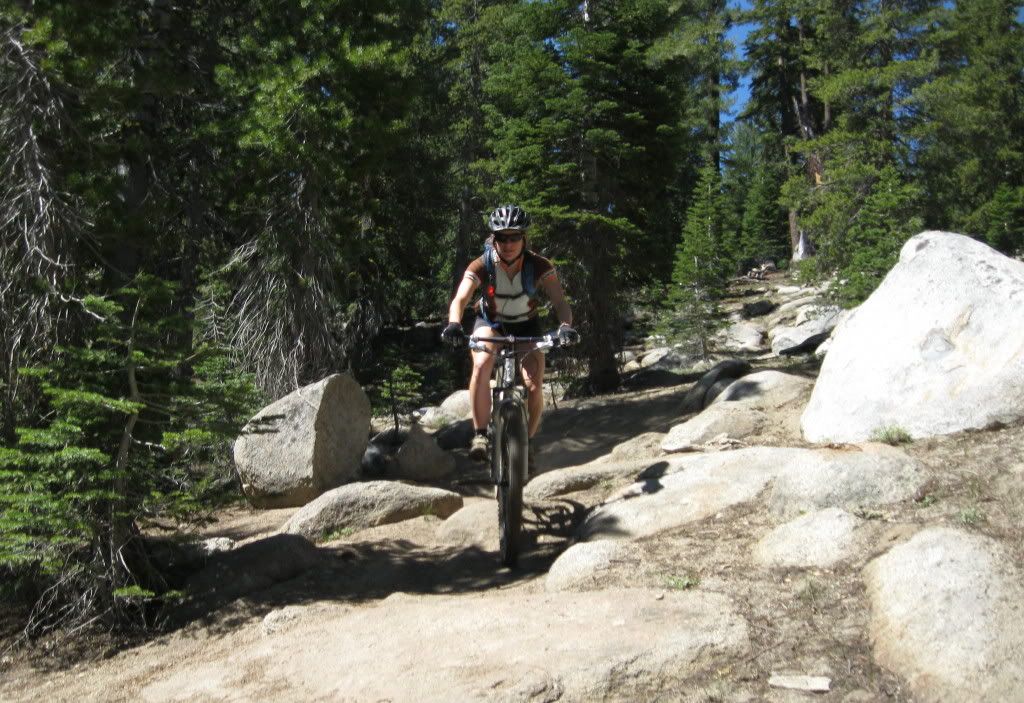 This trail has Ali's undivided attention.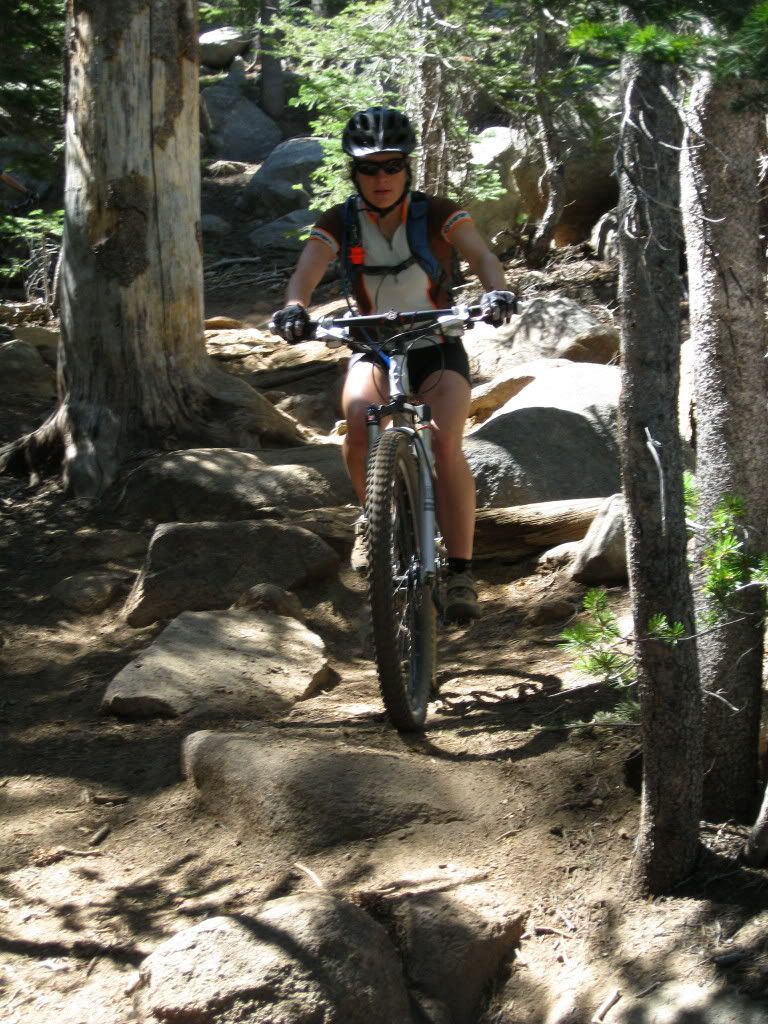 We saw 2 riders walk the 2 sections below and they were both astounded when Ali rode it :lol: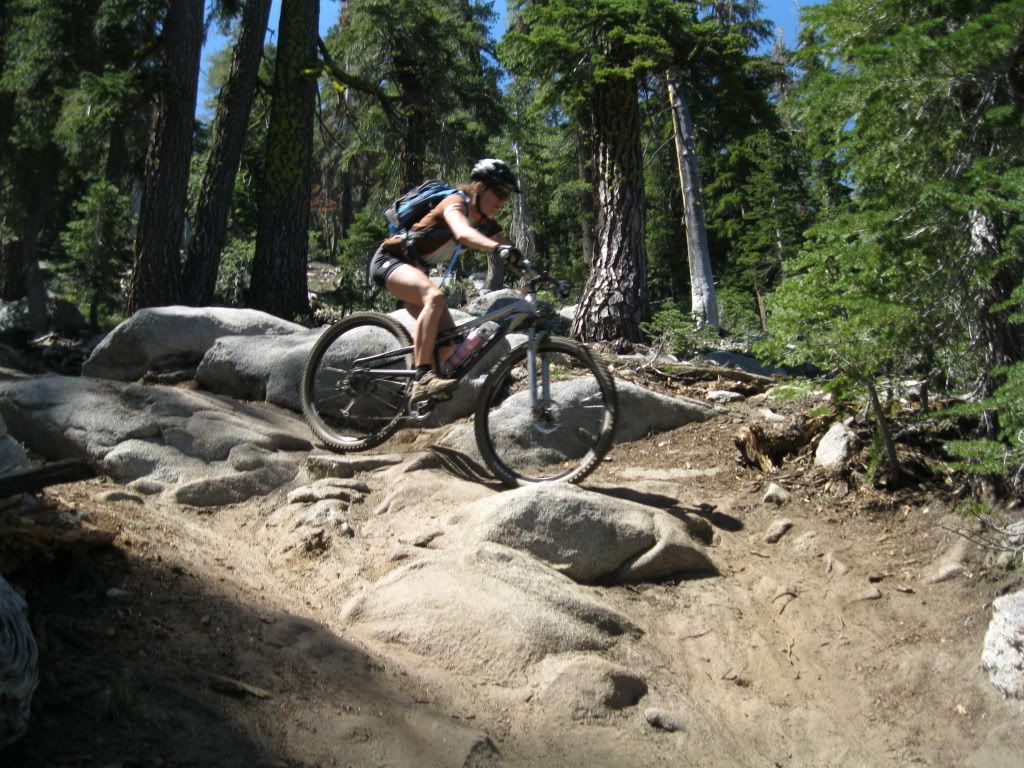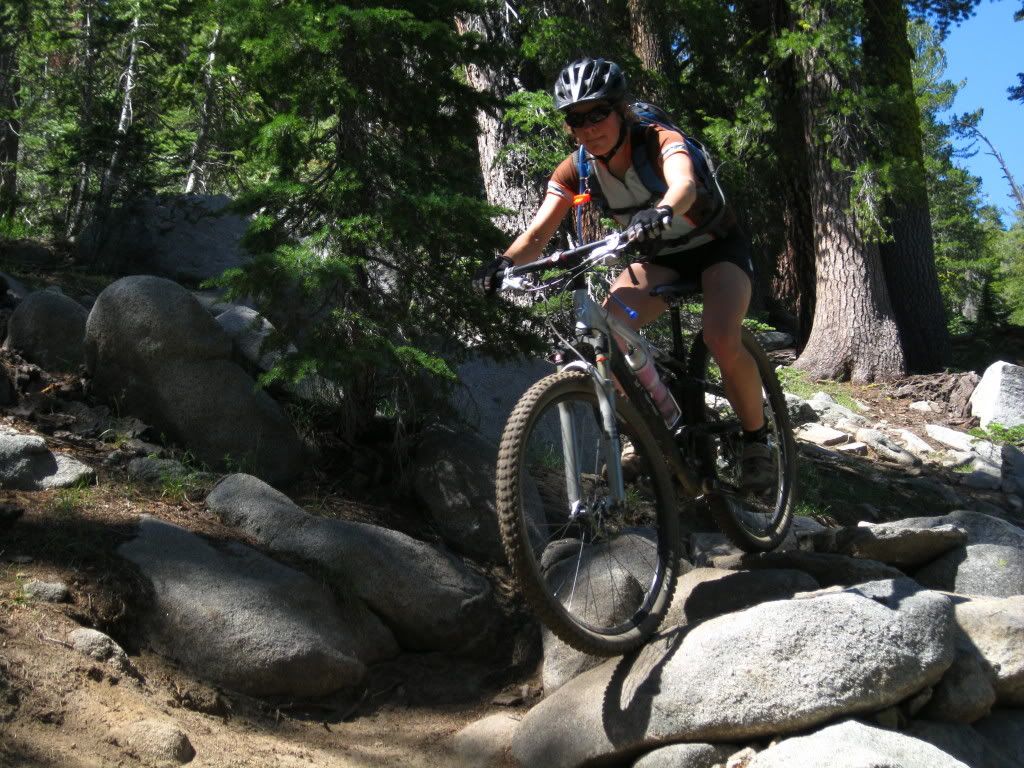 Here is Ali on the Steep rocky descents kicking up some dust.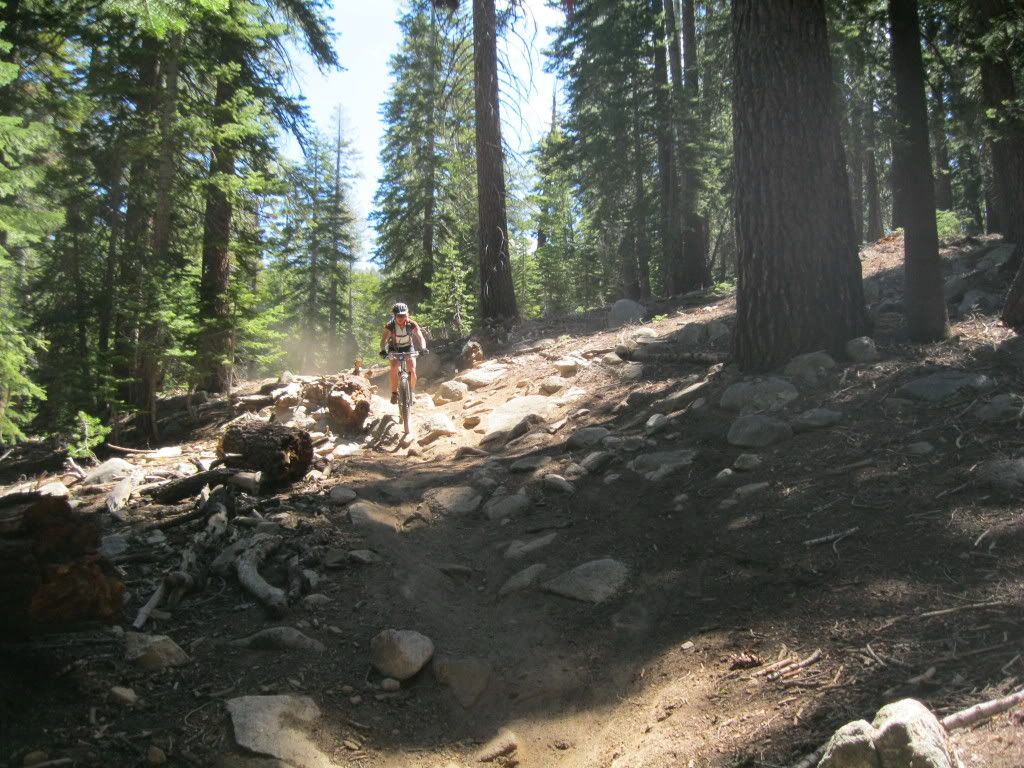 This long staircase was a lot of fun.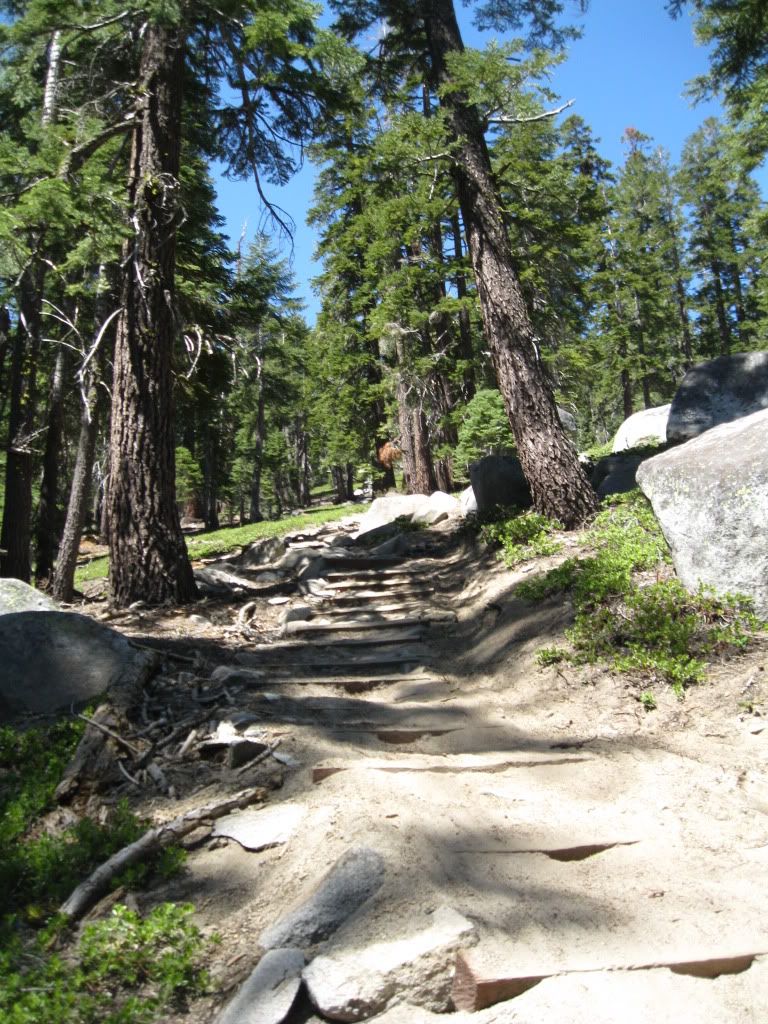 another fun chunky section on the DH.
Puny little log ride.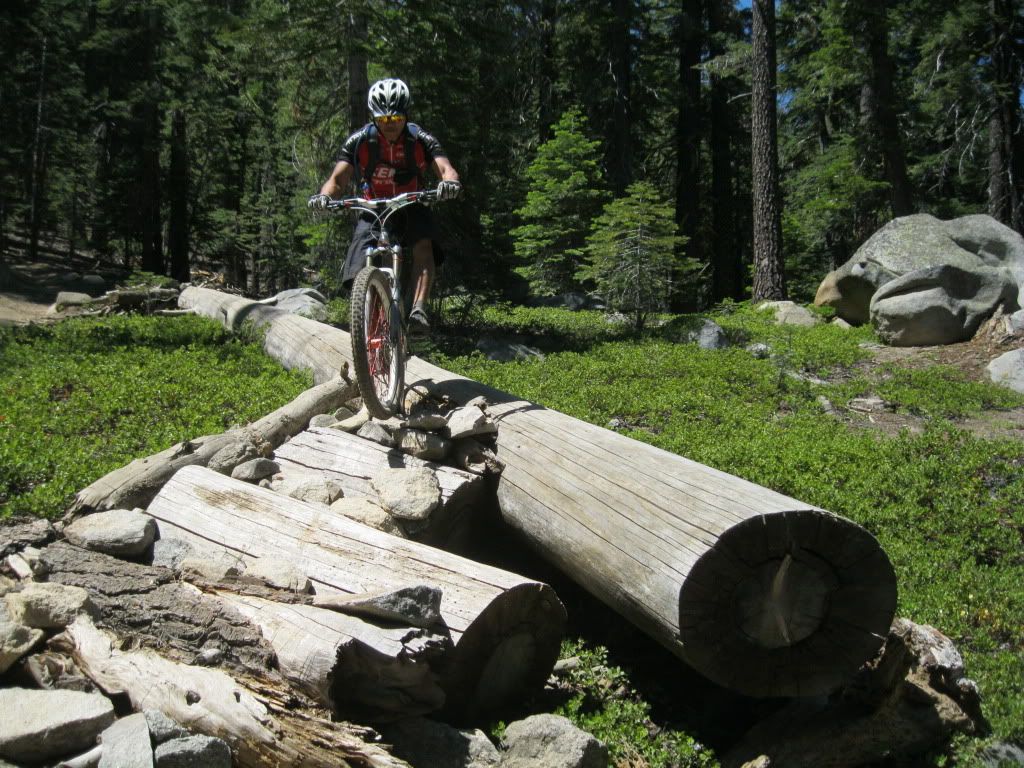 Since our campsite didn't have any showers, we took a dip in the lake to cool off.
Great times!