Discussion Starter
·
#1
·
So I am building a Surly 1x1 for my wife to surprise her when she comes back from out of town... so far I think it has turned out awesome! All I have left is the bottom bracket and crankset before throwing on the chain.
The day I picked her up
Almost finished (I love how all the components except the head set are black. Looks sweet with the orange frame and black lettering.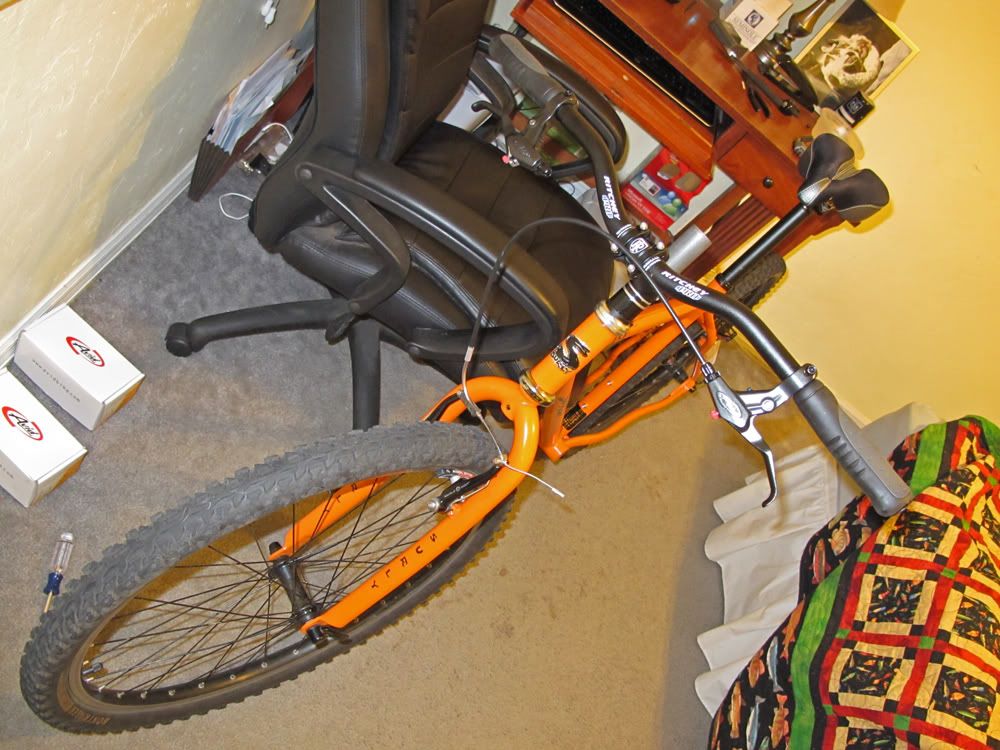 Will post pics tomorrow when she's finished, and from her first ride on it (which won't be for another month :madman: )