Discussion Starter
·
#1
·
I might be parting my bike out and just wanted to see if anyone wants my upgraded shock. I have a 2007 FSRXC rim with the x-fusion shock and I had my LBS order me a brand new FOX Traid from Specialized that they put on the FSRXC pro model. I have been riding my single speed and my full suspension just sits in the garage. I paid $250.00 for this shock and will let it go for $160.00. I has Full Open, Pro Pedal, Lock out and rebound settings.
Send me a PM with any questions.
Over the past few months I've have several people PM me when I post up pictures of my bike asking about it so I thought I would start here and put the word out that it's for sale since I've turned into a single speeder.
The Fox Triad on my bike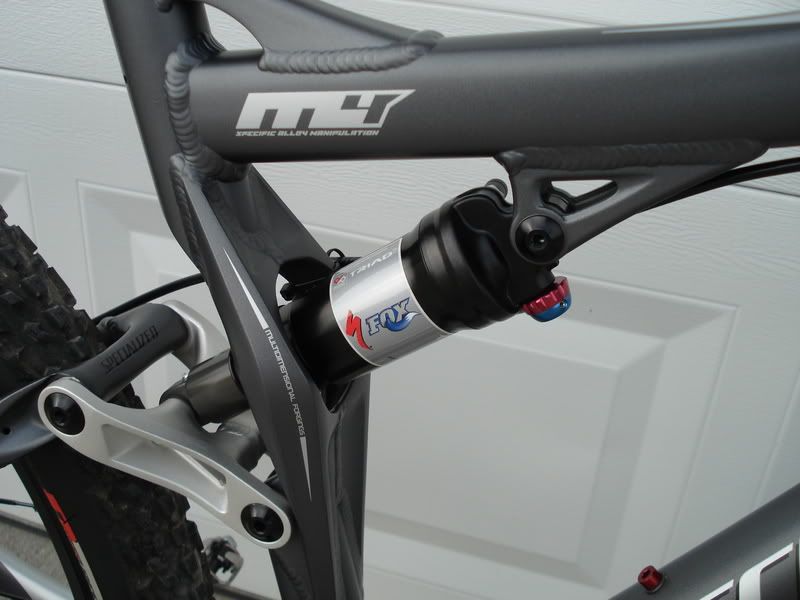 I did remove the decal because the end of the sticker started rolling up. I kept the decal so it will come with the shock but the sticky is gone. I put a regular Fox sticker on it for a while but now I've removed it for the stealth look.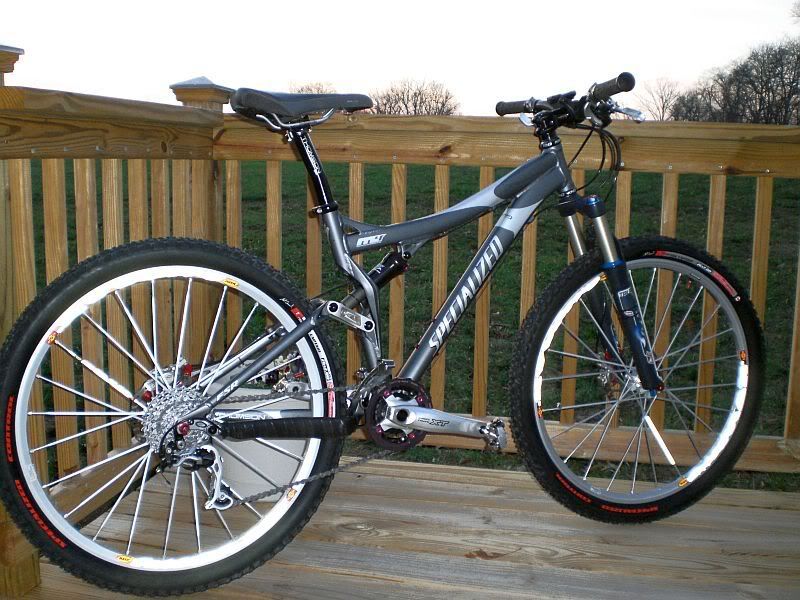 Thanks,
Chris