Discussion Starter
·
#1
·
I ordered one of these off Chainlove when it was like $60: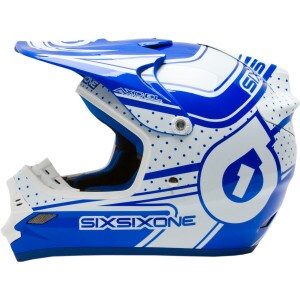 Got a L 'cause that's what I wear in a Shoei. I know they all vary to some degree or another so I replaced it with an XL. It's still tight. Better but it'll still bug me.
I looked in my Shoei and it says L 59-60cm. Tried it on again and it's tight but comfortable. The 661 says XL 60-62cm and it's still tight and not so comfortable.
I need to find someone that carries a nice selection to try a few on. I won't mind spending a little more locally as long as I'll be able to get one that I like without returning it a half a dozen times. Plus, the Flight II is a full DOT-approved helmet which is probably a little overkill for MTBing. It was pretty big and heavy and something lighter would be a bonus.
I haven't been to a lot of the shops in town but I have to say I was impressed with the selection at All Mountain Cyclery at Bootleg Canyon. I'm hoping there's a shop here with a similar selection.