Discussion Starter
·
#1
·
I know you guys are all about the LBS, and I use them for parts and tune ups. But I just recently had to get a new bike my old Trek Y3 that I bought from a friend was really small. So against even my better judgment, this bike caught my eye at Sports Authority.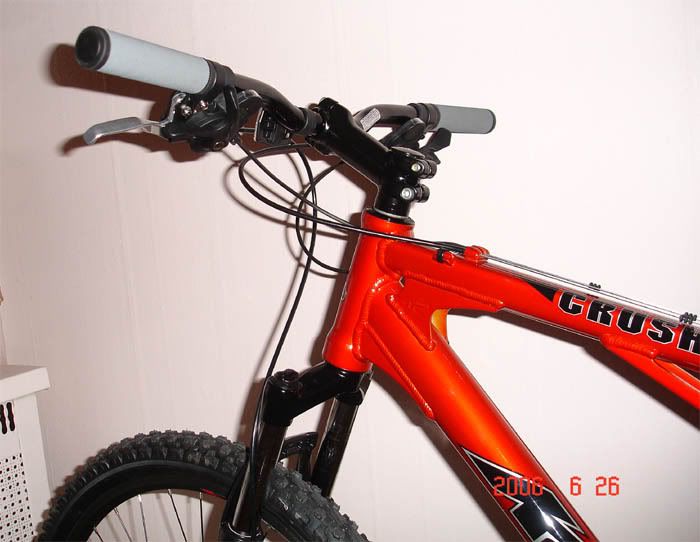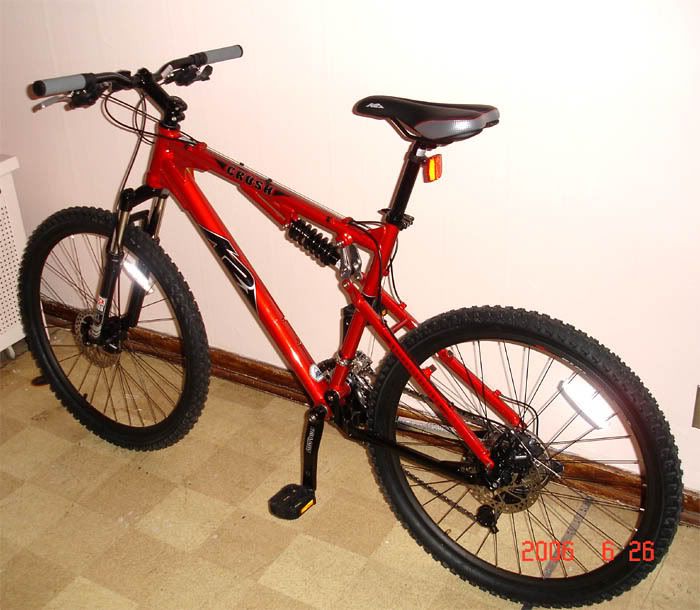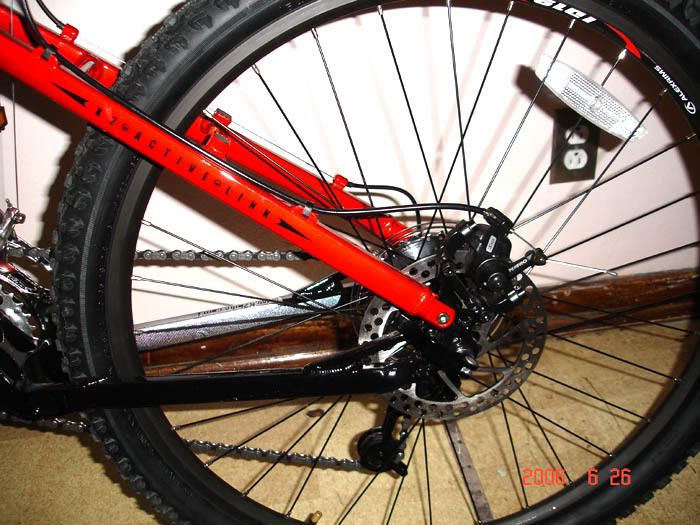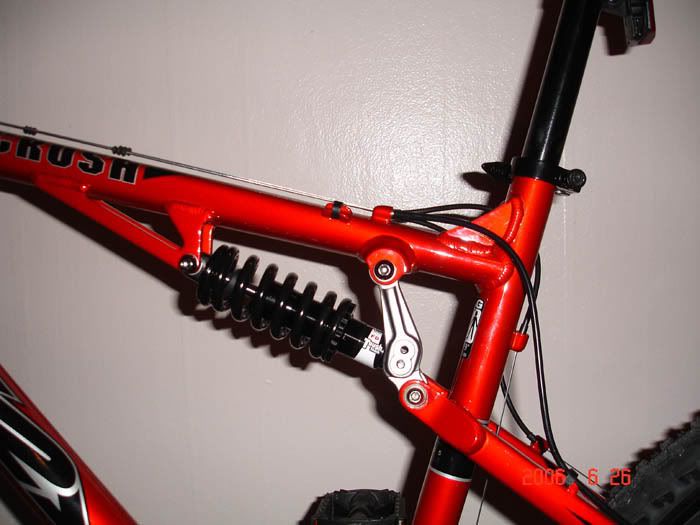 Here are some of the specs:
- K2 saddle.
- Rock Shox J1 fork ("Powered by SRAM" on fork), 100mm/4" travel.
- ALEXRIMS 1019.
- Tektro IO front and rear mech disk brakes (all Tektro brake components).
- SRAM SX4 rrear derailleur and selectors/shifters.
- Shimano (that's all it says) front derailleur, FD-MC21 imprint on back of it. Clamped around the frame, not secured into the frame with a pin or screw, or anything.
- FD ToughShock fear suspension shock.
- ToughShock 700 rear suspension coil spring.
- Truvative Isoflow pedal arms.
- El Cheapo random brand plastic pedals.
- Sticker on frame: "Reflex Mountain, 7005 Aluminum Alloy Frame".
- Quick Release both front and rear wheels.
- Bottom of frame imprints: 1: BI-1410 2: A?45-4.
- Shimano Narrow chain
I know it is a cheaper bike, but can upgrade as it breaks. (I really hope the shifters break really soon) I just want to see what you guys think. Keep in mind I already bought it so LBS comments are useless waste of cyberspace.