Discussion Starter
·
#1
·
But came out with pedals attached to something extra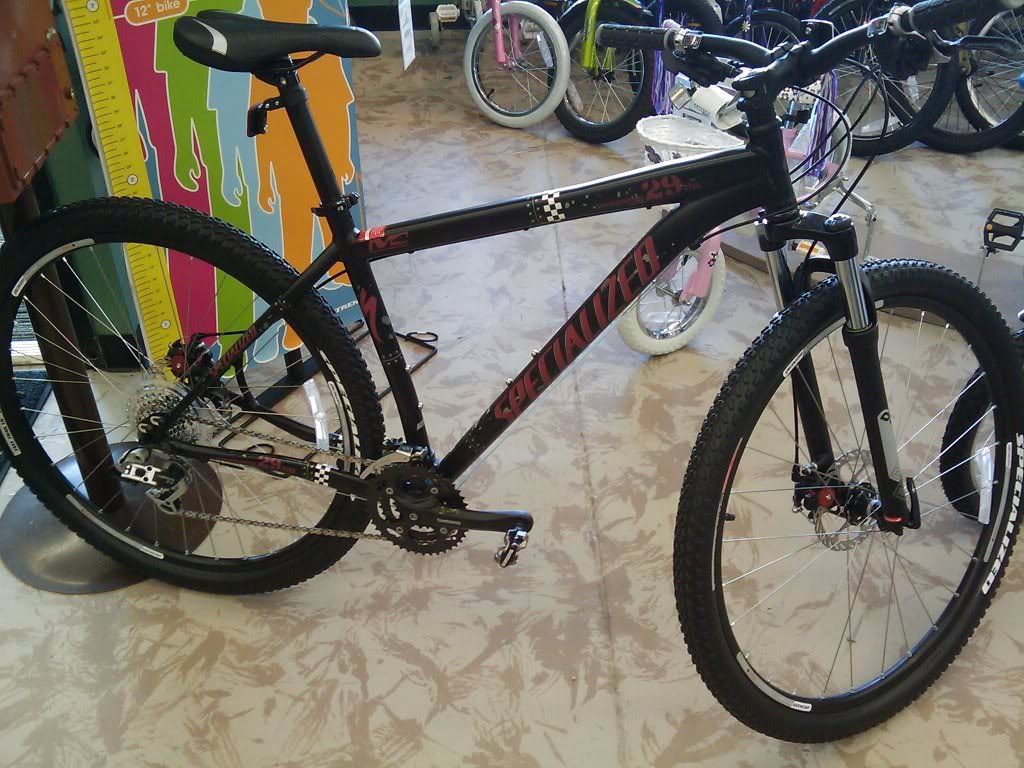 What's up guys! I'm Ryan, been living in Asheville, NC for several years. Really good singletrack, fire roads, and mountains to climb here. I've been riding about 15 years, and for the last 13 years have been riding a Schwin S95.somethingoranother. Upgraded everything but the frame, just couldn't kill....still haven't.
Anyway I'm stoked about this new Specialized and what it offers for the money. 29's...Avid front and rear discs, RockShox Dart with like 80mm travel and on-the-fly adjustability, and the 20 years of Rockhopper development behind the aluminum frame. Went with Shimano clipless since my old cRitcheys died a while back. I had it on the trail at Bent Creek while snowing an hour after I walked out of the store
This is my first experience with discs (had long-arm XTR's before) and the power modulation surprised me. I'm 195lbs and they stopped me with no problem on some pretty steep terrain. The thumb-action SRAM 4 shifters work pretty good, but are drastically different from my old Gripshifts. I need to angle them down some more.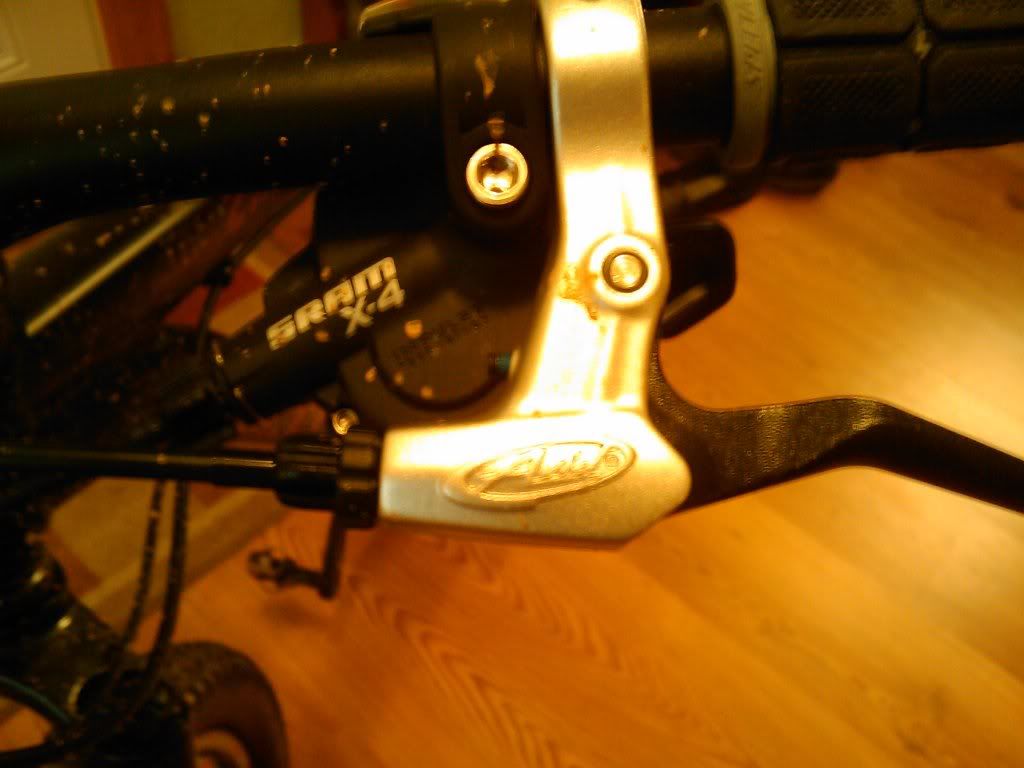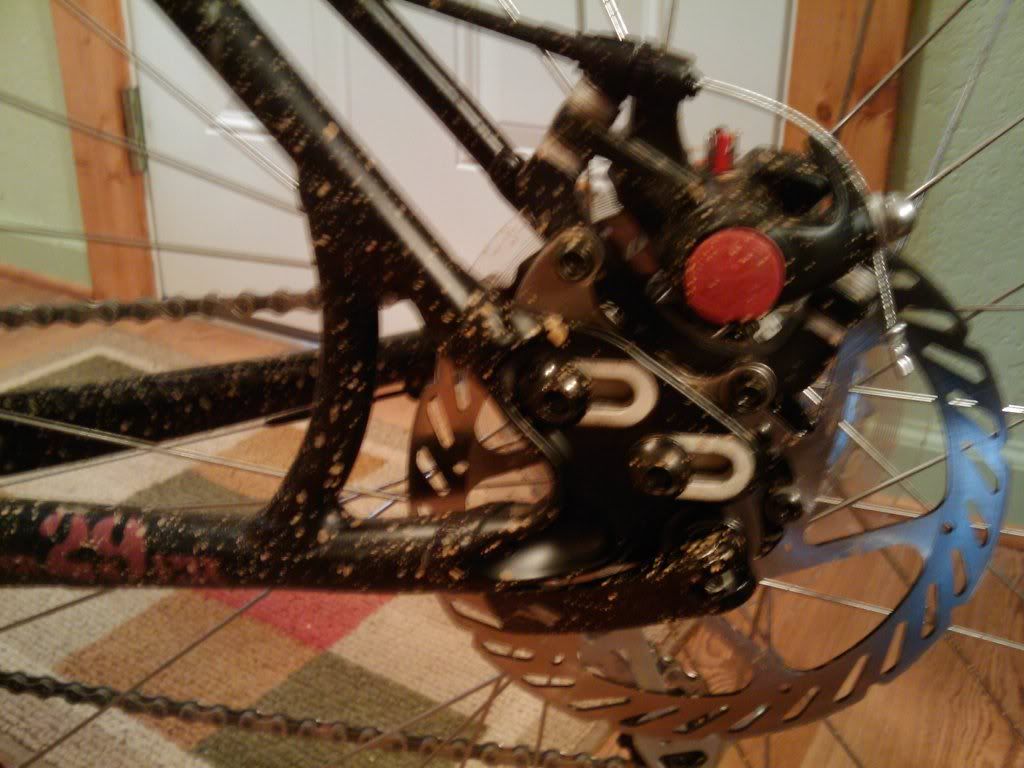 The extra 3 inches you get with the 29's feels makes you feel like you can roll over a giant redwood. Soaking up small rocks and tree roots has never been easier. They put a 20mm longer Bontrager stem so I could stretch out a little more. The small upward sweep of the handlebars puts me in a neutral position ready for quick maneuvers.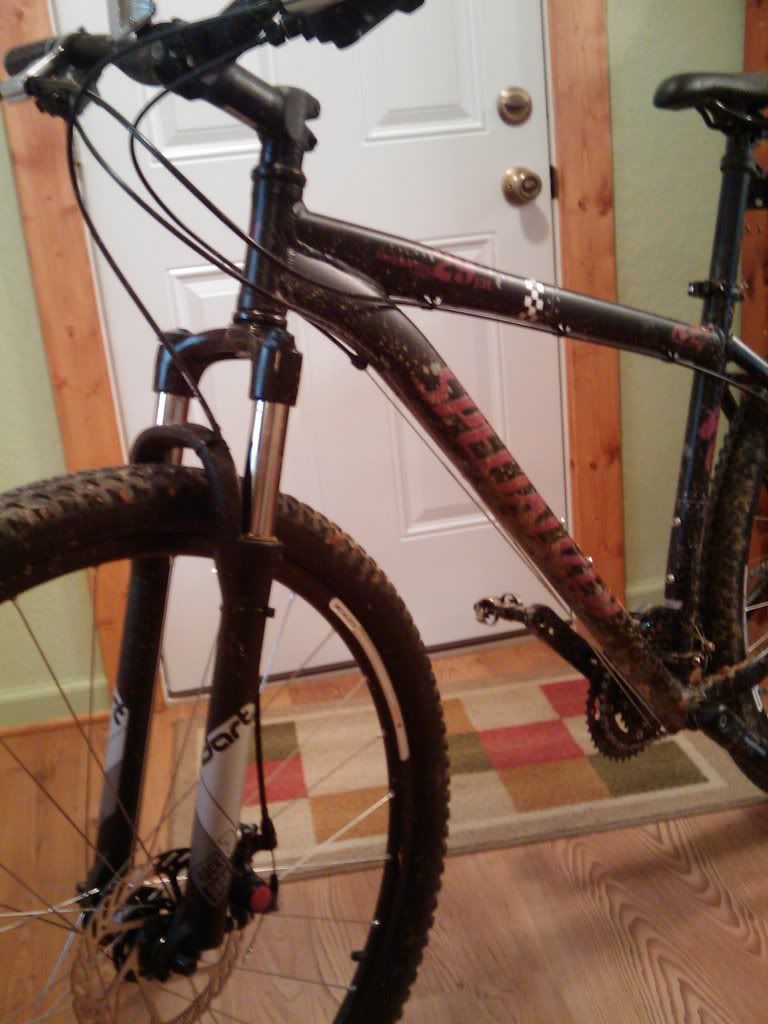 The adjustability of the shock seems to work very well, but I couldn't get it to lock out completely...it still compressed a little. The knob is large enough to use with full-fingered gloves in the cold.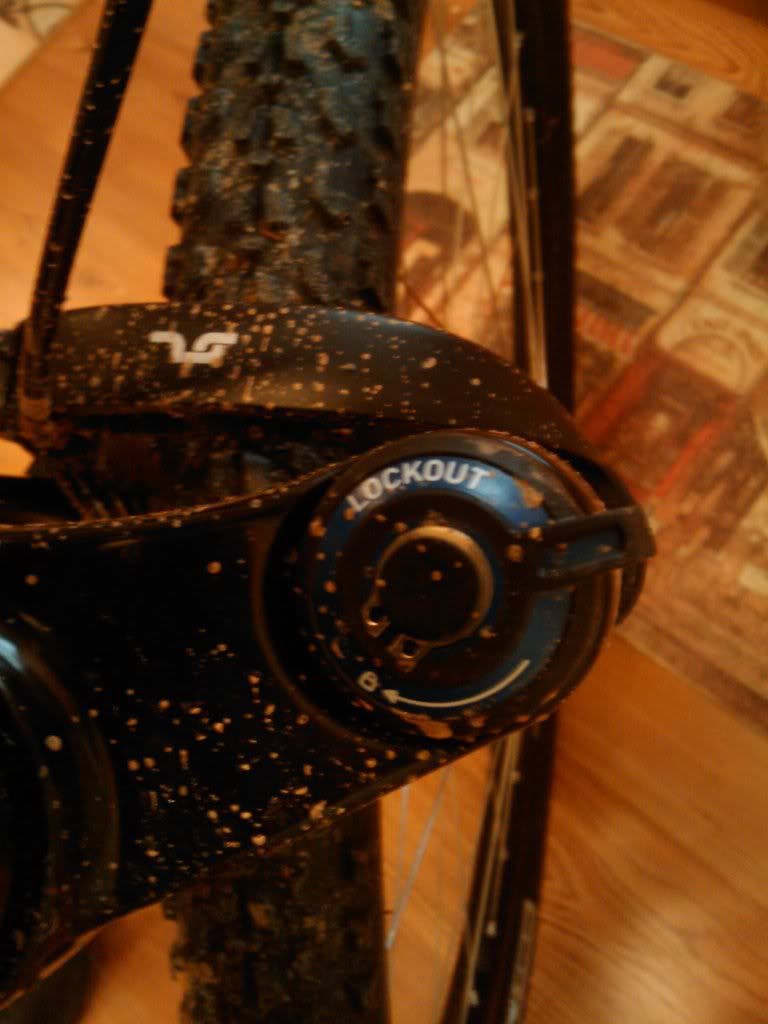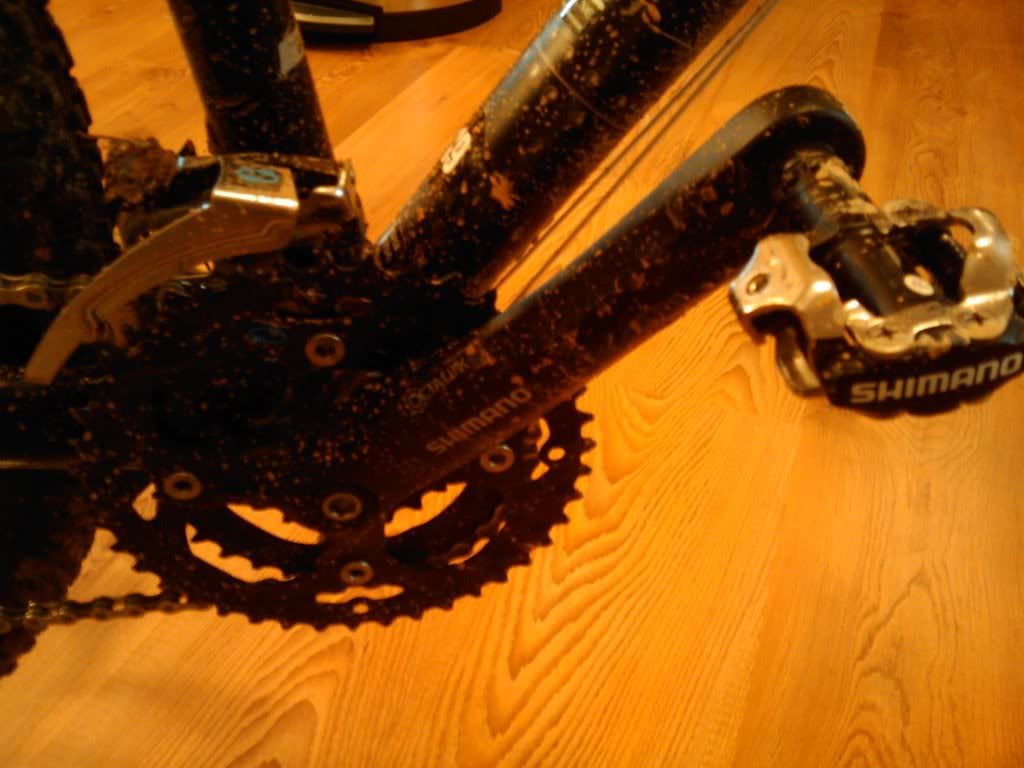 Hope you enjoy...I think she looks even better with some dirt splatterd on her:thumbsup: