My bike just got STOLEN out of the back of my truck while parked in the Circus Circus campground. It was laying down in the bed so as not to be seen. It was not locked up because the only lock I have is being used to lock up my husbands bike to the tongue of my trailer. I have been in my trailer the whole time but can't hear s*** cuz of the wind.
I am f***** piss3d. Someone cased me and knew it was in there. It is a 2008 Giant Reign 0, size small, with a ton of upgrades. 2010 Rev fork (white) 2010 RP23, Crossmax XL wheels, Conti X-king Protection 2.4 (not even avail in US yet), custom DeVinci 170 cranks (squaretaper BB), XO twisties, Deva Saddle, Alligator rotors.
This place sucks!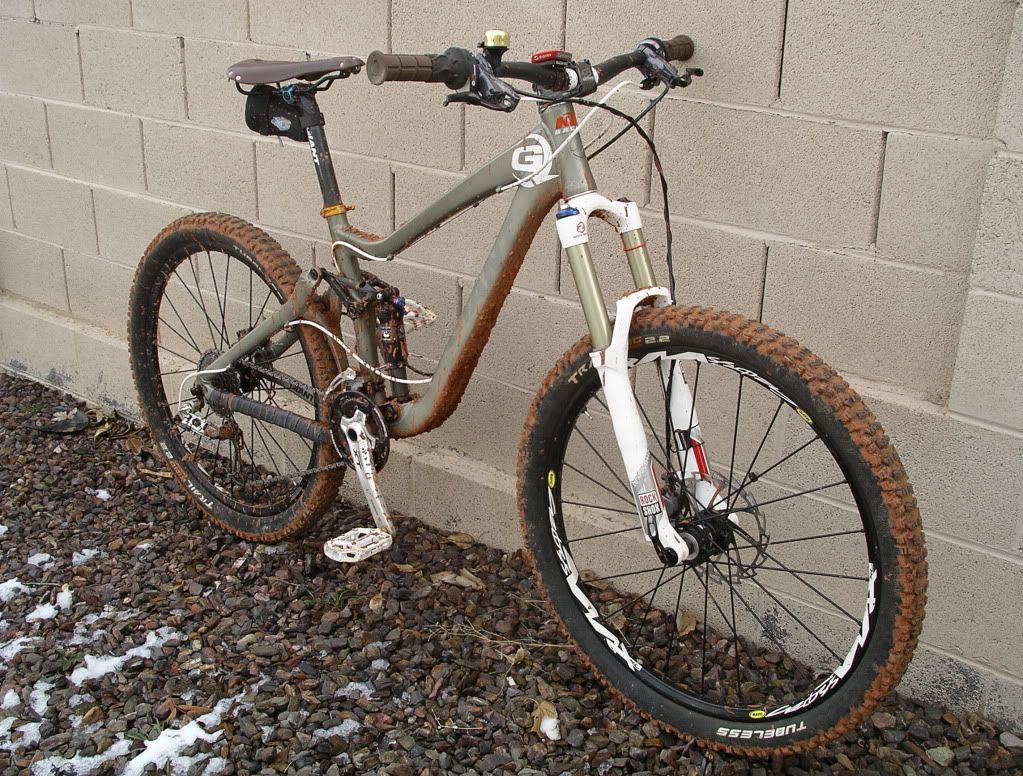 This is an older pic with old saddle, old cranks, old tires. Not that it will turn up or anything!
Brenda