Discussion Starter
·
#1
·
MADproductions is back with another project, this time with the rider Rui Sousa. The pura freeride in the great scenery of Madeira Island, Portugal, always with that agressive style that Rui has. It was a great pleasure to work with him, he has great will, amazing riding skills and lot's of motivation. What else could i ask for?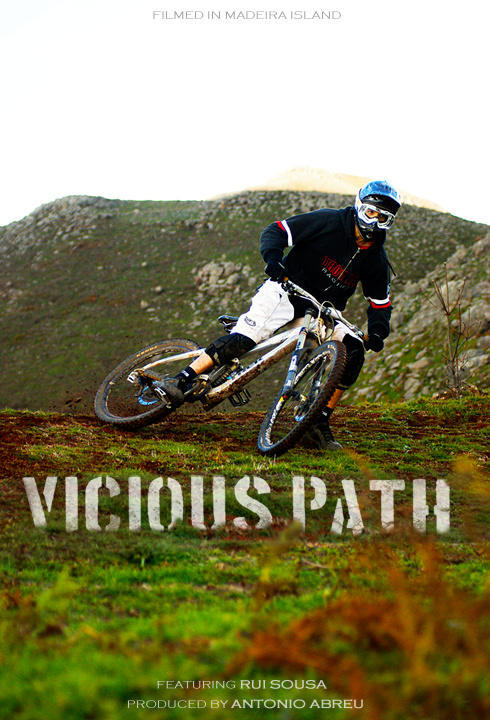 We filmed for three days in a very difficult kind of terrain and access, but it's worth the work, it's a magical ride. We started in the top of the Island (1800m - Pico do Areeiro) with our backpacks full of food and filming material; Rui even took some 'spaghetti', he knows how hard is filming with MADproductions.
We had to deal with lots of different weather conditions from the top to bottom of the trail. Snow in the begining and 0º Celsius, then rain and fog and suddenly a beautiful sunny day, 21º Celsius. Yes, we live in a magical place. The landscape is so peaceful, just the wind flowing naturally throw the mountains and the trail seems too perfect to be real.
Our filming was always depending on the weather. Wind and fog was a big issue for the rider and for the crew. There were lot's of times that we didn't watch the rider in 10 meters distance and we had to wait for an 'opening' to start rolling the cameras.
By far, this was the most challenging project for MADproductions but we wouldn't change it a bit. As the song says, this is our view, our cue..
If you want to check it out on pinkbike follow this link:
https://www.pinkbike.com/video/181534/
The movie will have a second part in the summer, and it's a downhill trail, from 500m to 0m altitude. It's gonna be a hell of a ride !
Thank you so much to the people that made this project a reality, Pedro Faria, Fábio Ferreira, Diogo Neves and Andrew Talas.
For more information about MADproductions work please visit us on
facebook
.
All the best,
António Abreu