Discussion Starter
·
#1
·
Ok, it is pretty much a given that with the heat here, wearing a hydration pack is gonna make your back sweat. My back sweats like crazy even on a cool day! I am a bit of a bag-hag, as I am always trying new packs, and searching for one that rides well, and is not so darn hot.
I tried the Deuter Race Air, but the waist straps are a wimpy afterthought, and it felt like a couple tennis balls were under the pack pressing into my kidneys. Dry, yes. Comfy, No.
I tried the NV Hawg, and it is a nice pack, but so-so for ventilation. Lots of nice features though, but still a sweat maker.
Osprey Raptor 14 is a great pack in almost all ways. Stable, easy insertion of hydration pack, lots of dividers, great pad and helmet carriers. But it is sweaty. Almost perfect, but why did they not do a back panel like the Manta? So close!
I tried the Ergon BD-2, and if you set it up right you could keep it off your back, but it felt like you had a bowling ball on the end of a stick back behind you. Really felt like the weight was too far out, swinging around back behind you, or as one guy said,"Like you are carrying a drunken Hobbit on your back."
---------------------------------------------------------------------------------------------------------------------------
So now I am riding with the Vaude Hyper Air 14+3. It has a mesh back panel that is spring loaded keeps a nice air space between the pack and your back, and a nice waist harness that is quite comfortable. Construction is really good. It rides really nice, and so far, my back is staying just as dry as the front of my jersey, which is really nice.:thumbsup: Of the packs I have ridden that help keep your back dry, this is the most comfortable, and rides the best, while being tops in dryness.
It has a rain cover tucked into a zipper on the bottom, and also a helmet carrier. I found that the helmet carrier will also work well to strap on a set of knee pads. The side pockets are stretchy and large and there is plenty of room for tools, pumps, jackets etc. The pack easily expands for more capacity.
Also, the main straps are attached at the bottom by a big velcro patch, and you can easily adjust the straps so they come over your shoulders with the right length, and sit where they should no matter your torso length.
Downsides are as follows:
The hydration pocket is uninsulated.
There is no nice little pocket for a cell phone.
Not really any dividers in the main pocket.
Right now though, the way it rides, fits, and keeps my back cool out weighs the little niggles. If they added a cell pocket, a couple pockets at the waist and a little more organization inside, it would be darn near perfect. The back panel is a winner for me.:thumbsup:
Ventilated back panel and nice waist straps.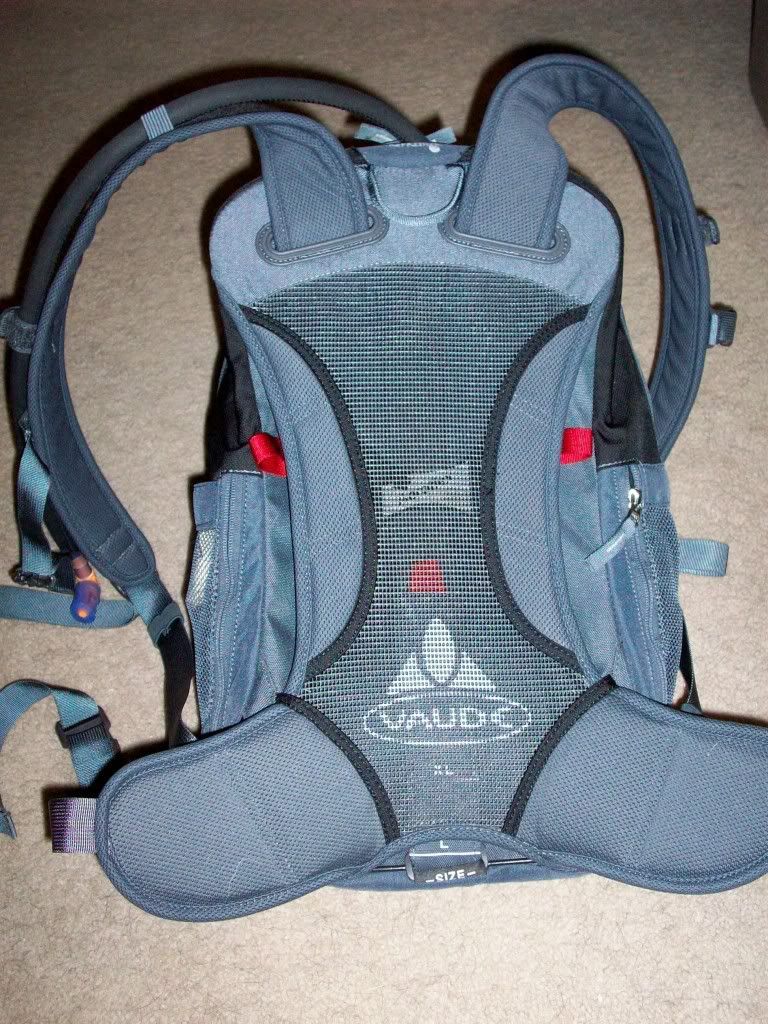 Pack unexpanded and expanded.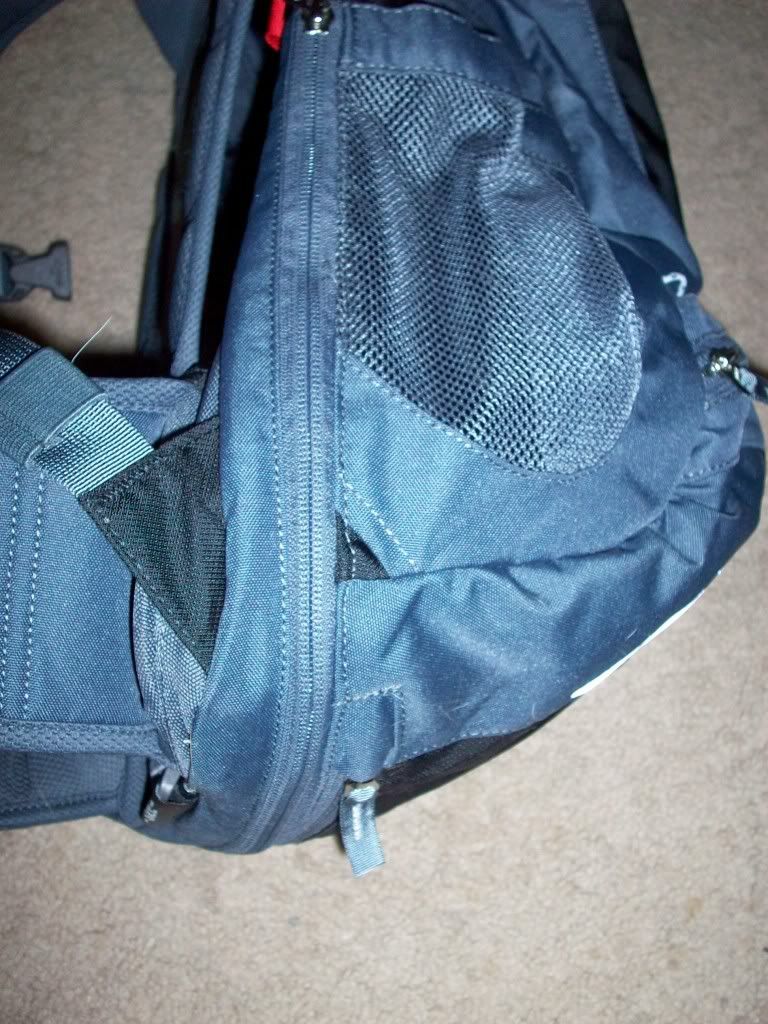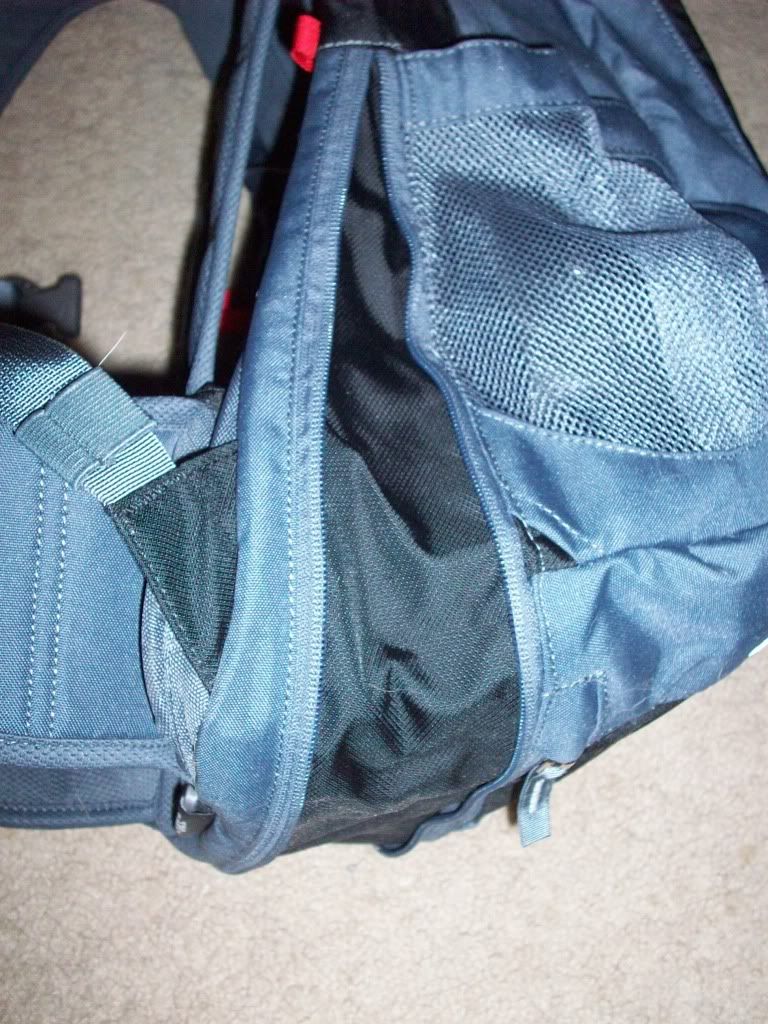 Lower tool pocket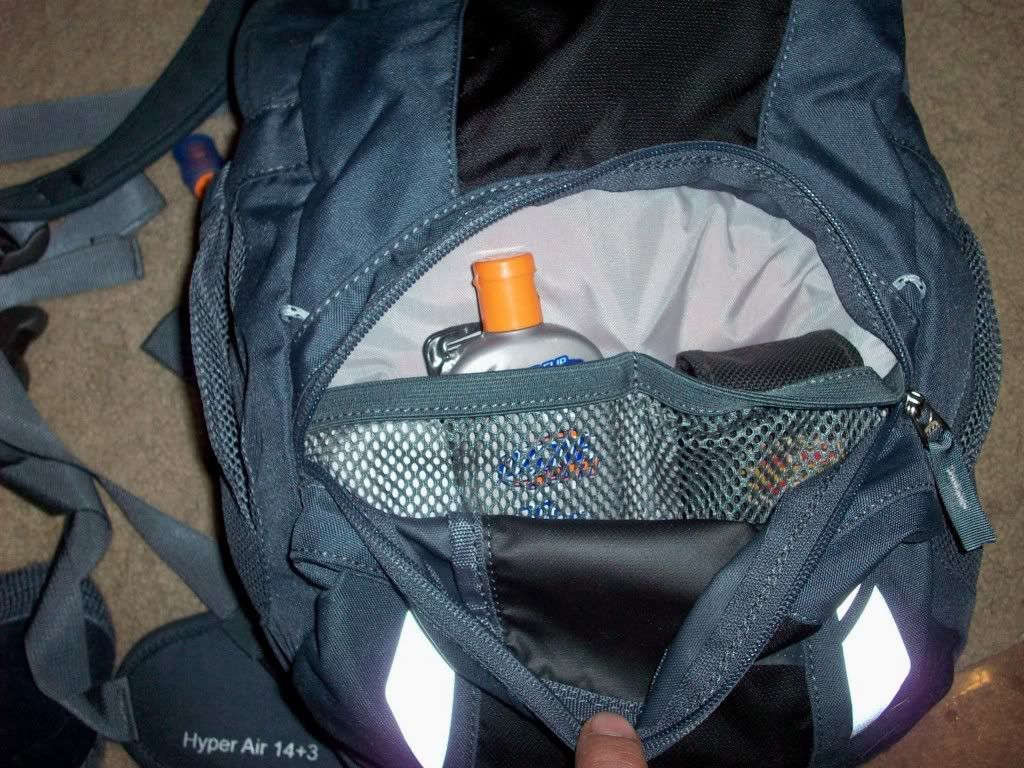 Inner hydration pocket, and main storage area.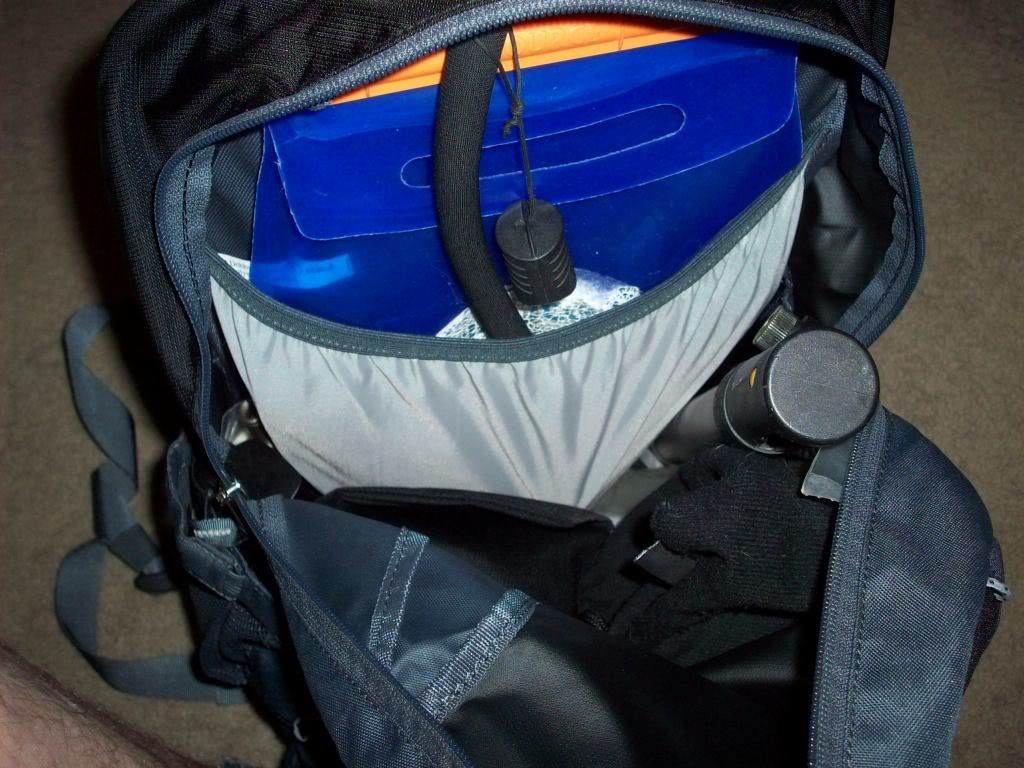 Pack has a low center of gravity, and rides well.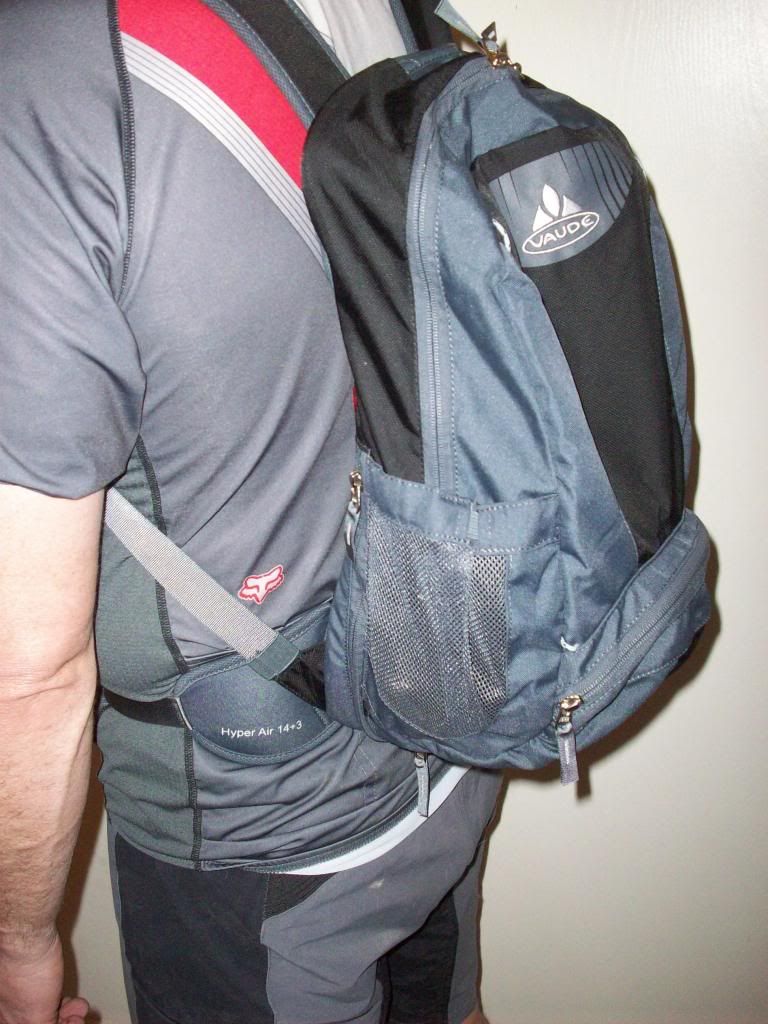 Here you can see how the pack maintains air-space on the back.