so i had a thread here:
https://forums.mtbr.com/general-discussion/where-do-you-keep-your-phone-when-riding-871615.html
where i asked where you keep the phone. as a reminder my phone doesn't fit in my pocket: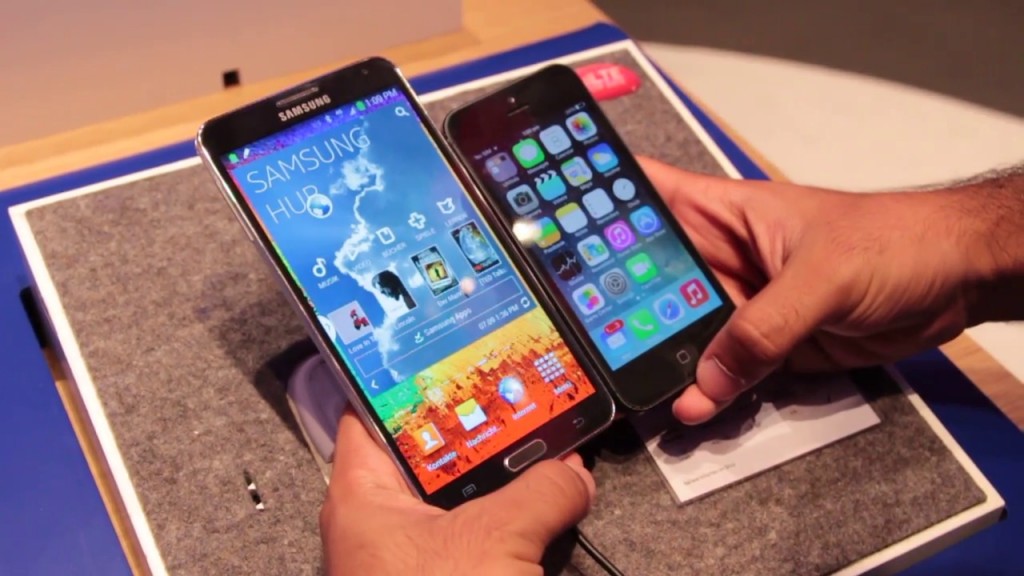 the phone in the picture is actually Note 3, but my Note 2 is the same size, besides i will have the Note 3 soon.
anyway, at some point during the older thread i realized that i have to keep the phone on my body, rather than on the bike if i want to be able to listen to music in headphones without becoming physically tethered to the bike.
since that older thread i fixed my Galaxy Note 2 that i dropped on the pavement while going downhill. turned out all it needed was a new battery ( battery got ejected from the phone, ran over and crushed during the accident ). the fact that my Note 2 survived that drop ( which was at about 15 mph ) made me love the Note even more, so when Note 3 was recently announced it didn't take long for me to decide that i will be getting it as soon as it comes out on October 1st. the Note 3 is same size as Note 2 so at this point whether i get Note 3 or keep Note 2 i already know exactly what size the compartment in the bag for it needs to be.
i already ride with hydration pack, made by North Face and i love it - it is very well made - has plenty of capacity for water, batteries for my lights for night riding, spare tubes, pump, multi-tool. but it doesn't have any pockets i can access without taking it off.
the solution ? a waist pack:
this way i would be able to listen to music while riding, and i could reach the phone with my hand without taking the bag off.
what do you think of the idea in general - do you think it will work ? can you recommend any waist pack ? are there any made specifically for cycling ?