Two Unno Horn bikes (#07 and #13)
Hello, here are two bikes based on lightweight Unno Horn frame (
https://www.unno.com/horn/
). We were assembling those during long fall and winter months making them looking the same with some differences in application: one is ultimate XC racing shark and more fun bike but still fast XC machine.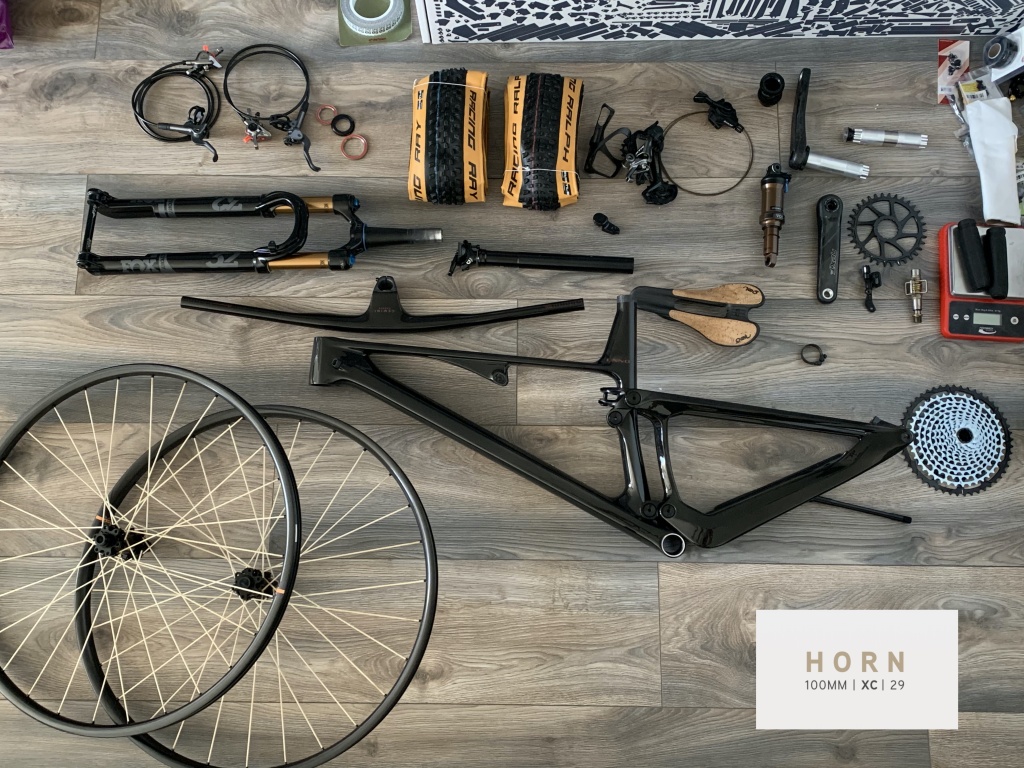 The frames came directly from from Barcelona, Spain. The great place where Unno and Gemini factories are located. Both offer modern products: light, stiff. And really forward thinking geometry for XC:
Just notice the head angle and the chainstay length.
Frames weight.
Matt black (clear carbon finish): 1445g without hardware
Gloss black (clear carbon finish): 1512g without hardware
Components in matching lightweight and XC race applicable concept with nice black and kashima-cork-cuprum color scheme.
So, here is the first bike:
Some more photos:
The second bike differs in suspension settings (rear shock, front fork and fork rake), stem length and some small details.
We even race the bikes in Andalusia Bike Race, 6 day stage race in Spain just before COVID covered the world.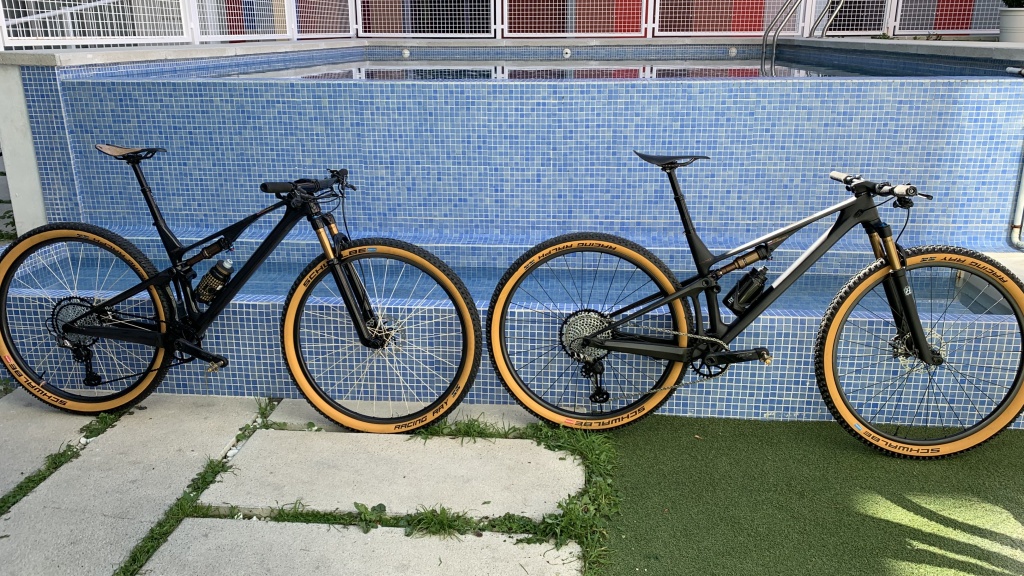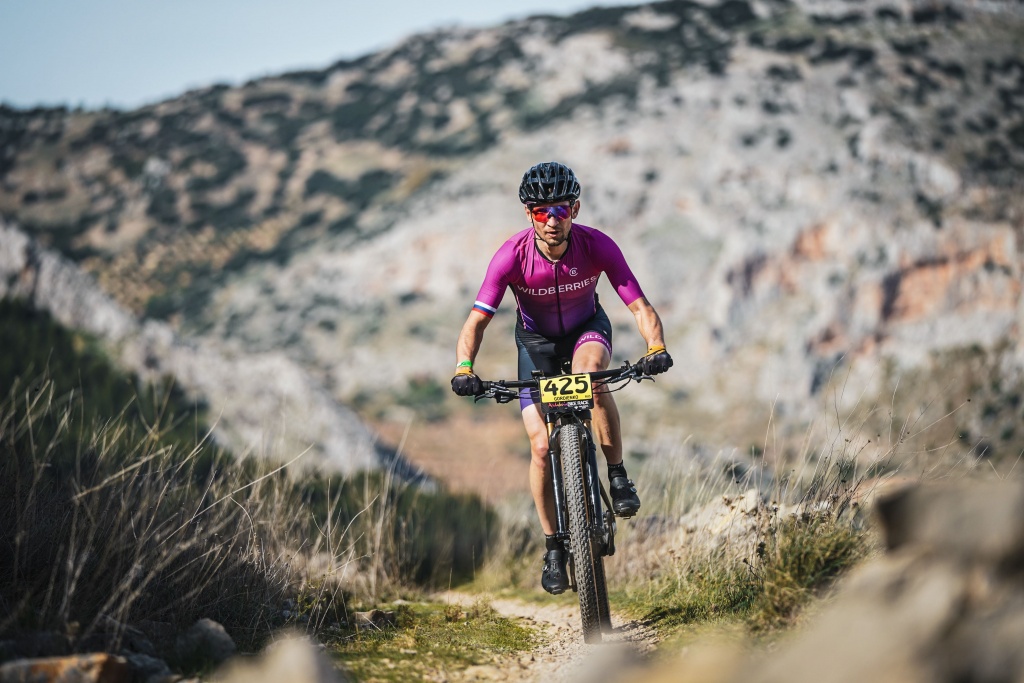 I would notice how the bike is capable on steep climbs despite its 'relaxed' head angle (for XC competitors). That head angle allows to ride over any terrain giving some 'not worrying' feeling.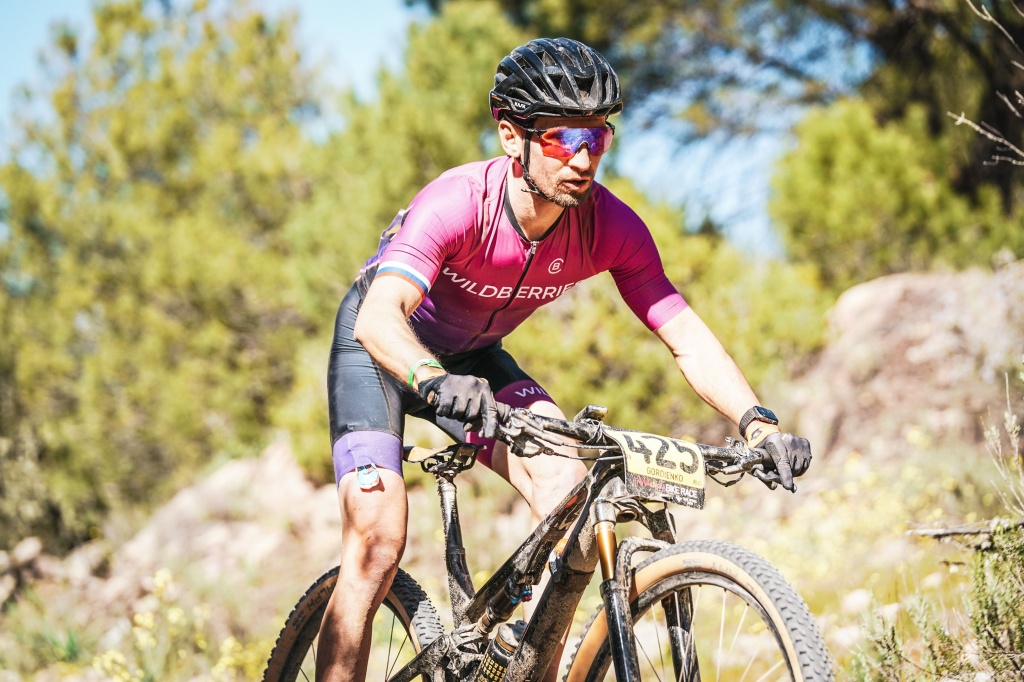 And yes, it is really capable on descends, but for me it is now a new challenge to learn to ride in modern way on modern 'forward' geometry bike - it requires me to move by body more forward that I used to be in. And I still need some time to find body position in fast flat corners.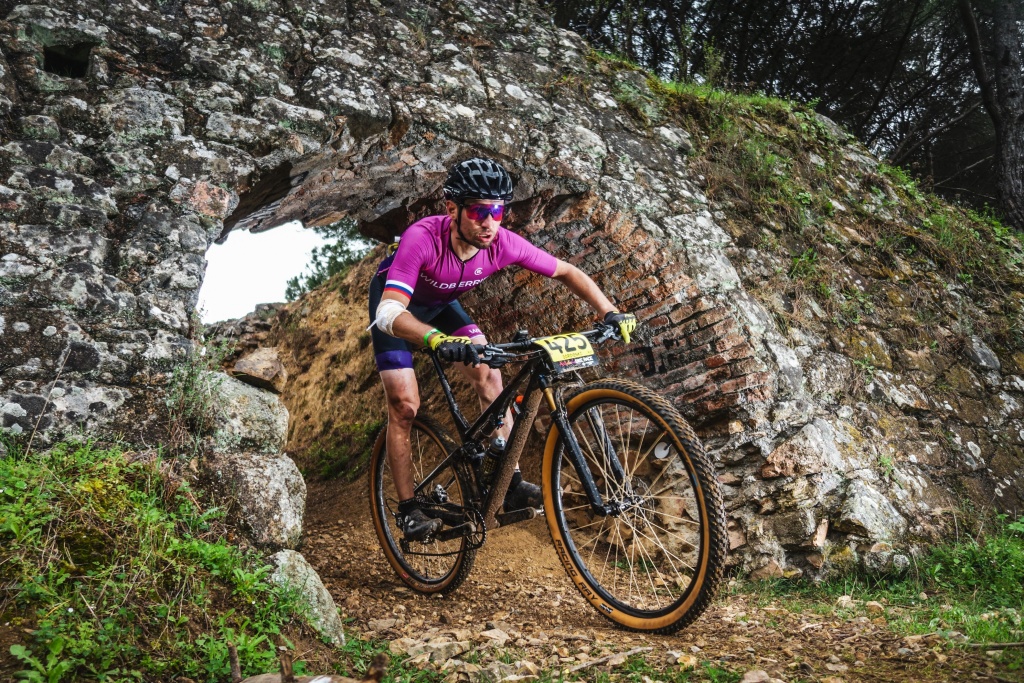 On steep 'downhill' sections bike demonstrated me its wild nature. I have all-mountain bike in the past and I remembers those feelings. The Horn is very close here, it is real trail-enduro bike with short suspension movement on descents.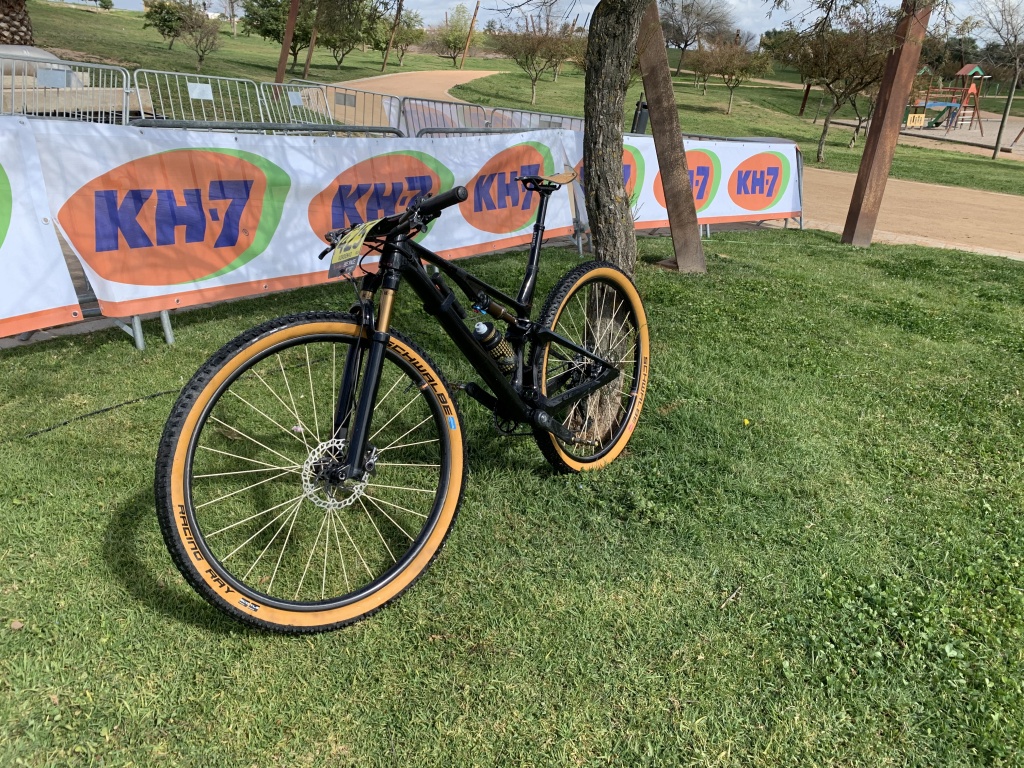 I believe the world will get recovered from the infection and me with the bike will race again.