Discussion Starter
·
#1
·
Lunch just wouldn't do for the Sultan so a dinner date was made for last night. We had perfect late winter weather for Alabama, starting temps at 70 and mid 60's at the finish. The trail was tacky and a perfect testing ground for the new Conti mountain king rear tire the Sultan was sporting. It was also the maiden voyage for the new suspension component - zocchi 44 micro Ti. Tossed a new silverado saddle on too.
Initial thoughts on the fork: total monster truck equipment which makes line picking obsolete. It makes manualing so easy. Ride height is higher which will make a swap to flat bars necessary. Still have some fine tuning to do but I'll keep it for a few more rides.
New bling
The Sultan in it's finest evening wear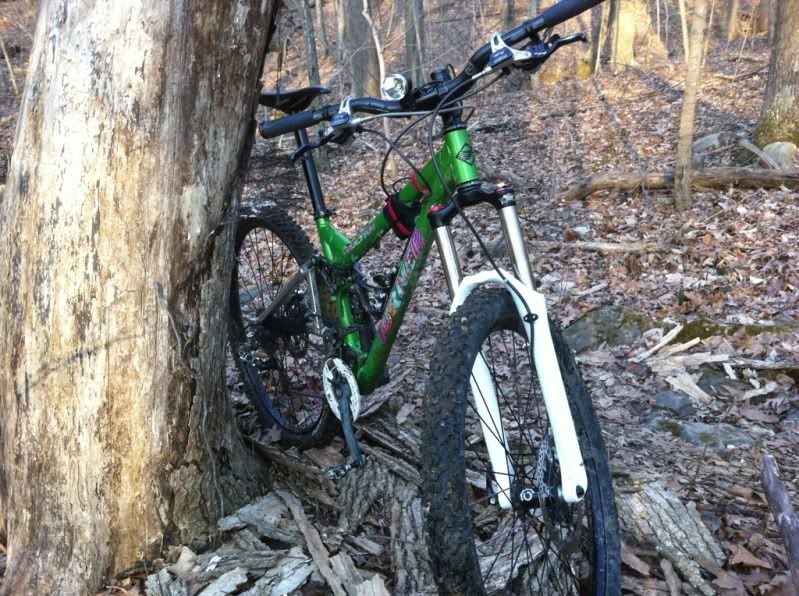 Ready for the dark.