Today (Sat) was the first
US Forest Svc work day
out at Tunnel/Otero. Since Notaknob is busy out at Moab, I thought I'd fill in for him. Turned out to be a good day and we cut in 1/2-3/4 of new single track in 4 hrs.
If you missed it, fret not! Tomorrow (Sunday 29 Apr) you can meet up at 0930 at the Tunnel parking lot for
Day II
.
The obligatory US Gov safety briefing before getting our PPE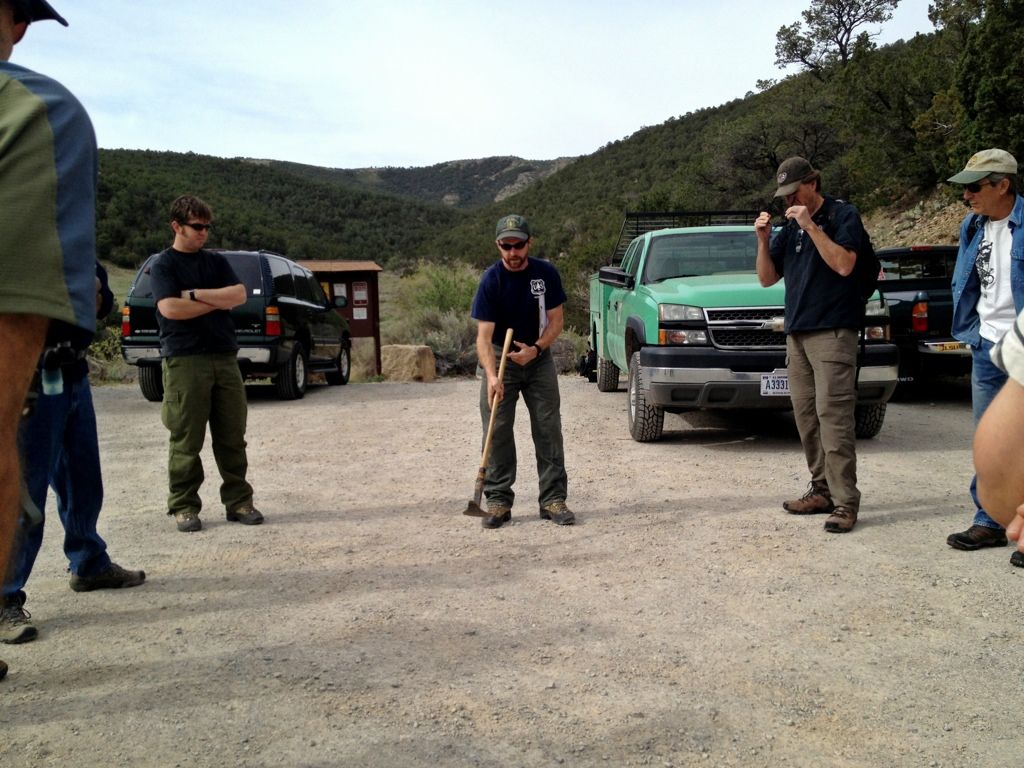 After a 5 min hike up we started cutting in trail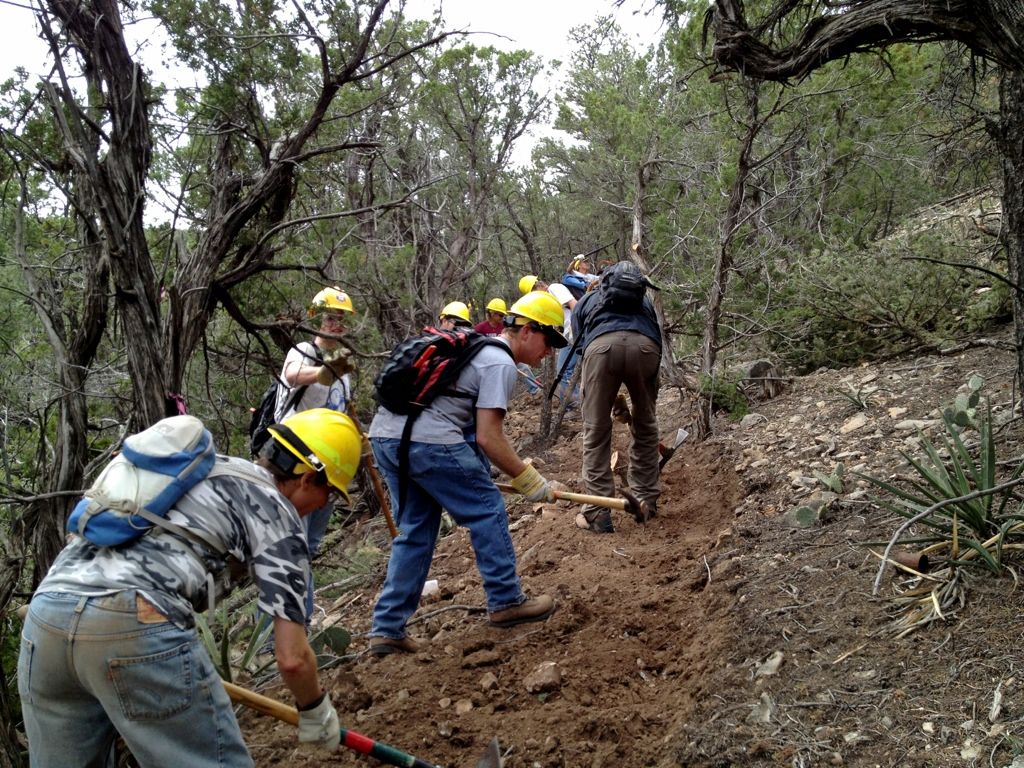 Busting out small pine & juniper trees by hand is a good workout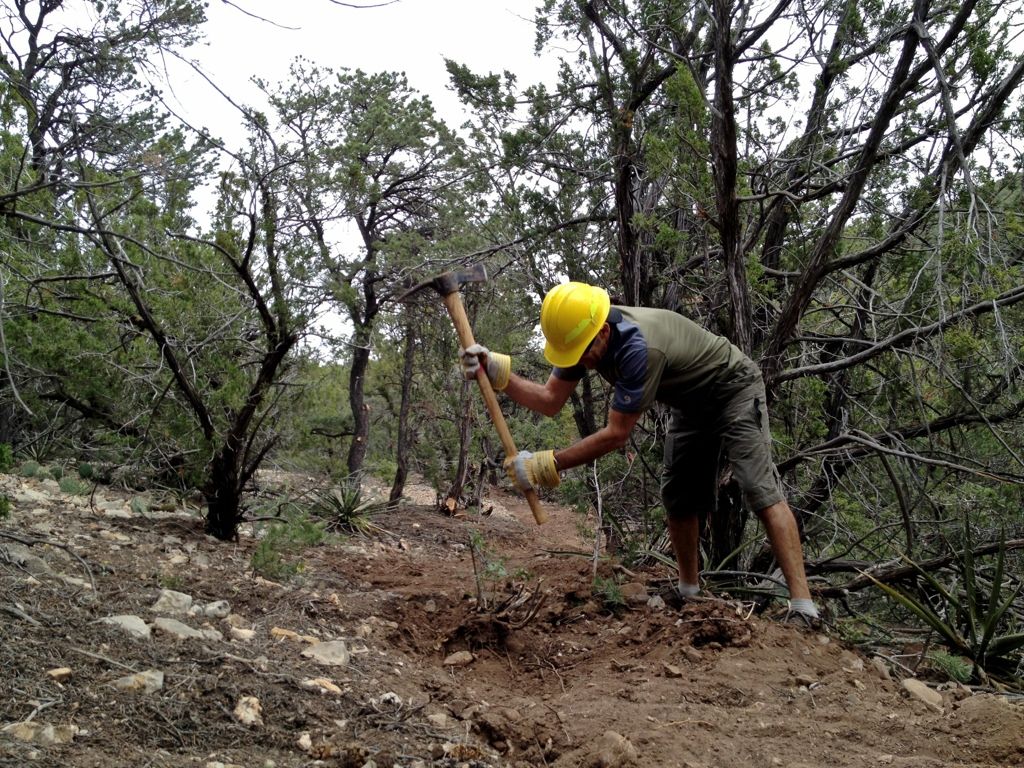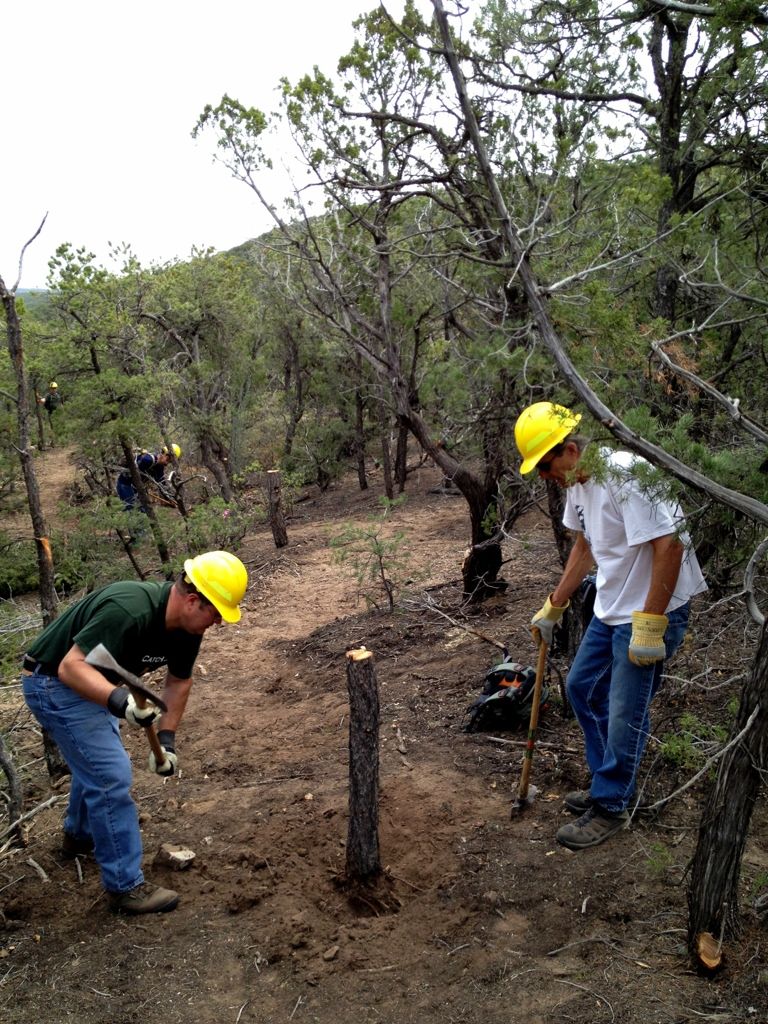 Teamwork!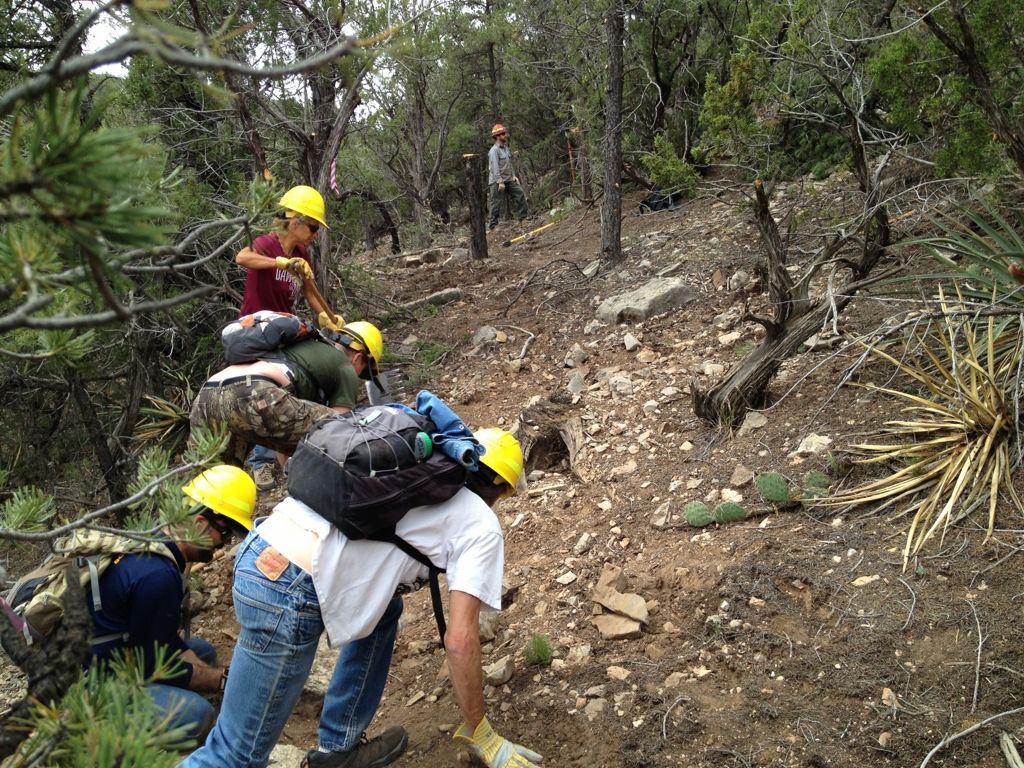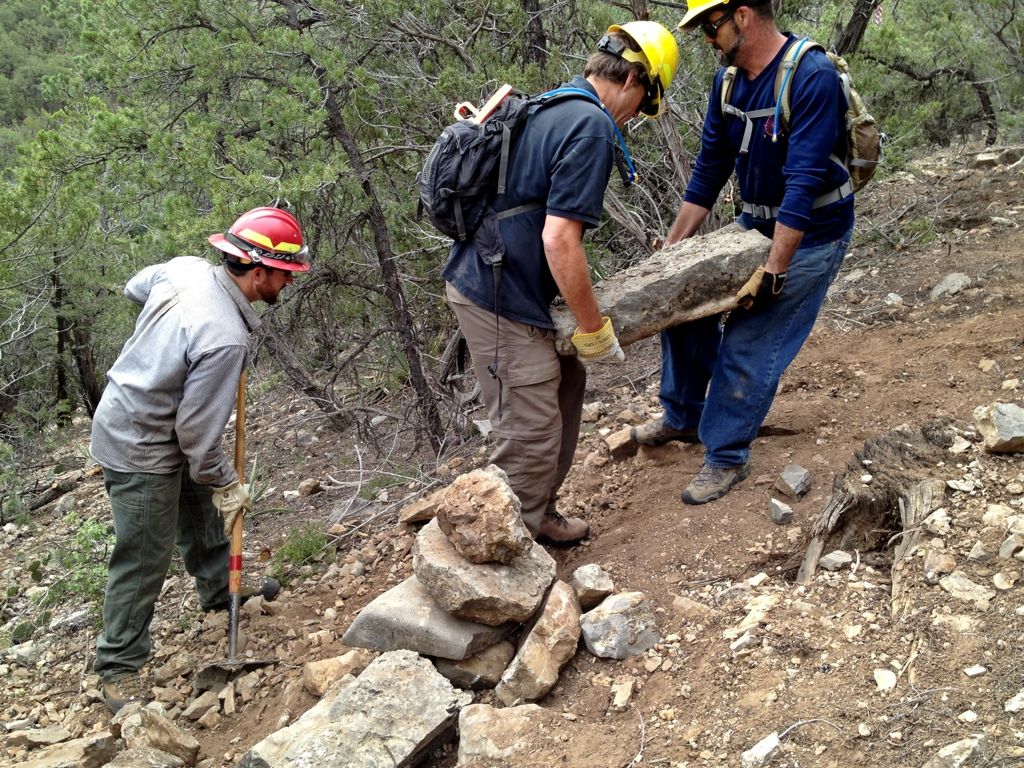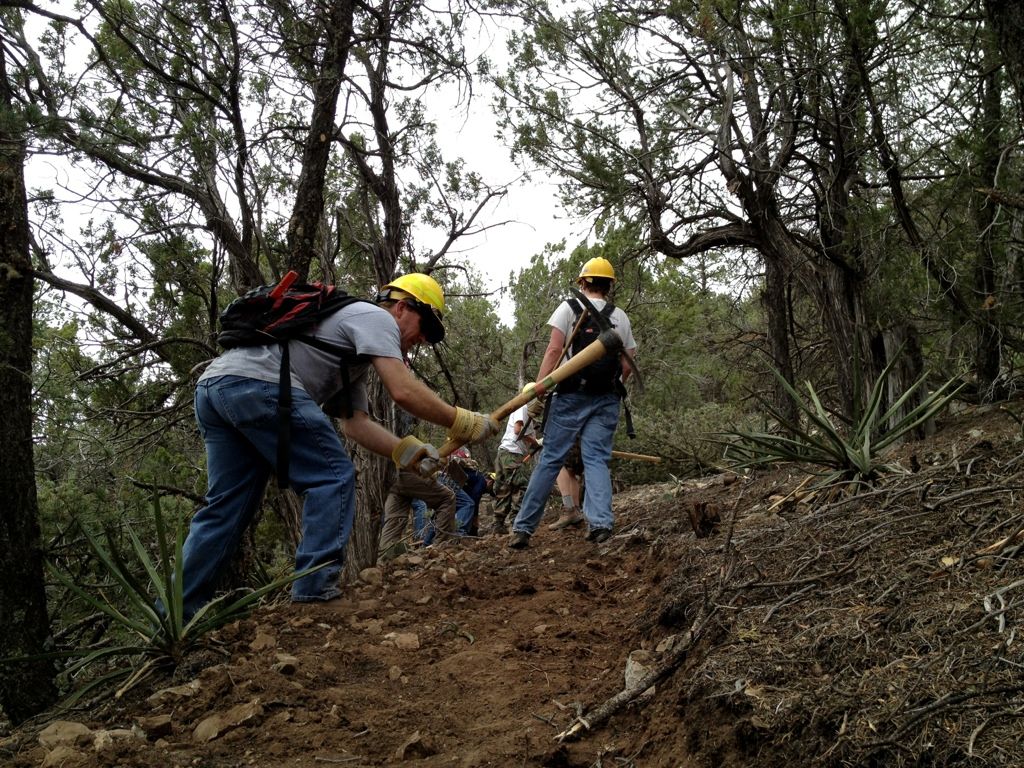 Why we do it... MOAR SINGLETRACK!!!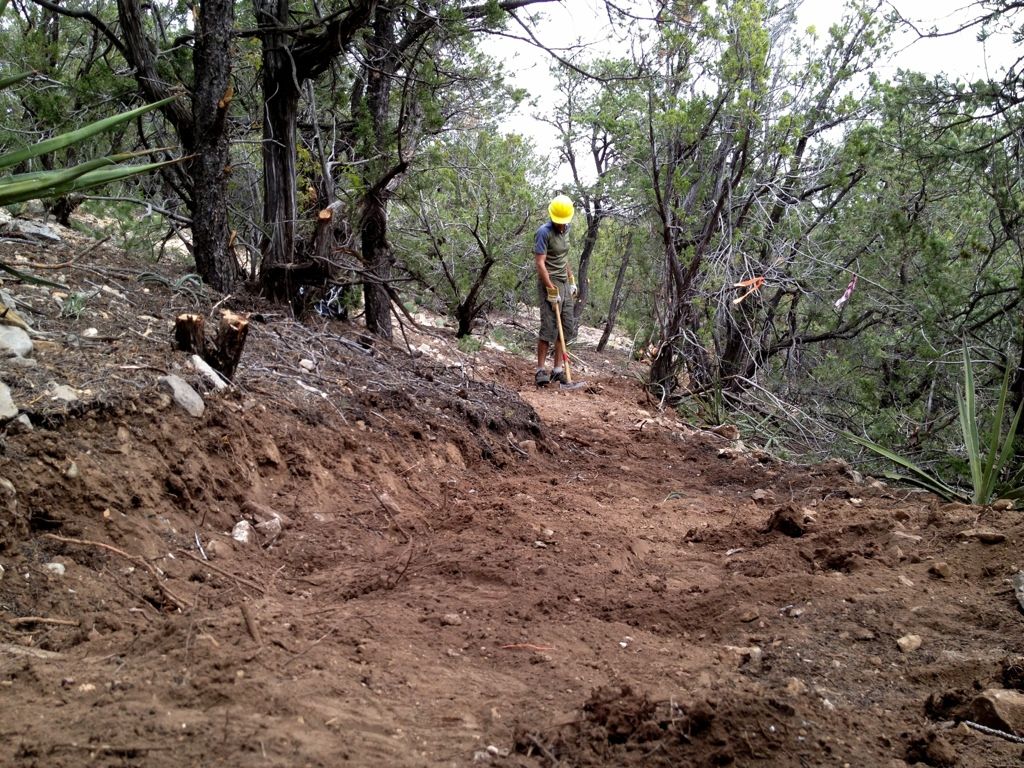 These stubs don't remove themselves, unfortunately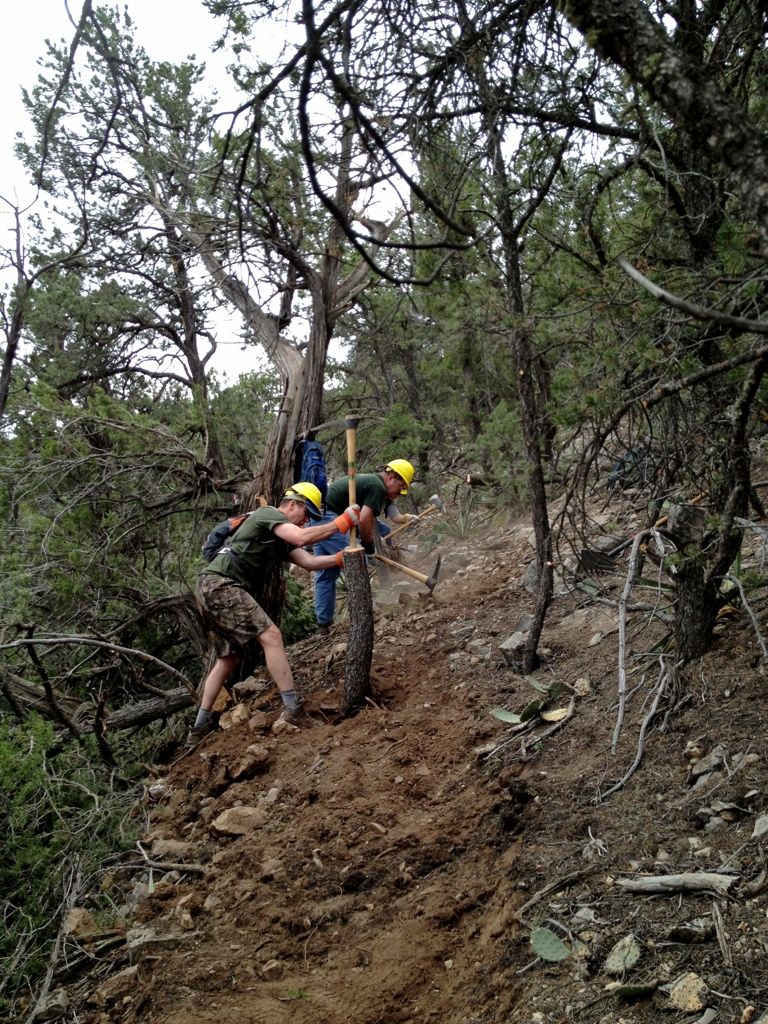 SKerry rocks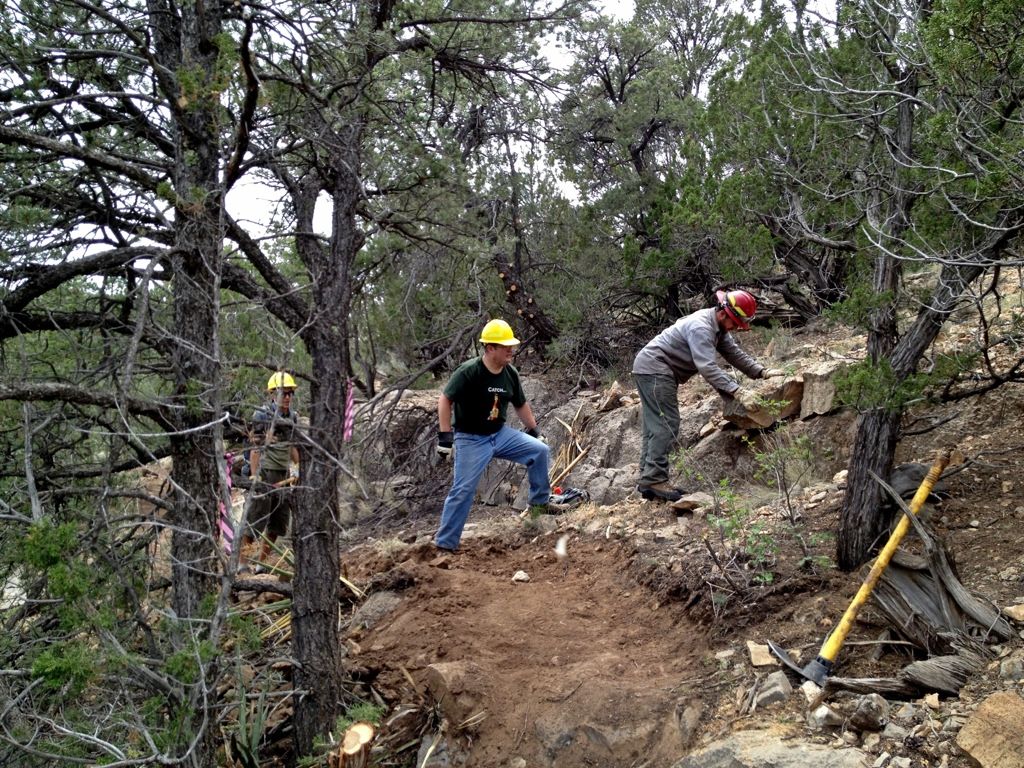 Where we came - Tunnel Trailhead somewhere behind & below the yellow hardhats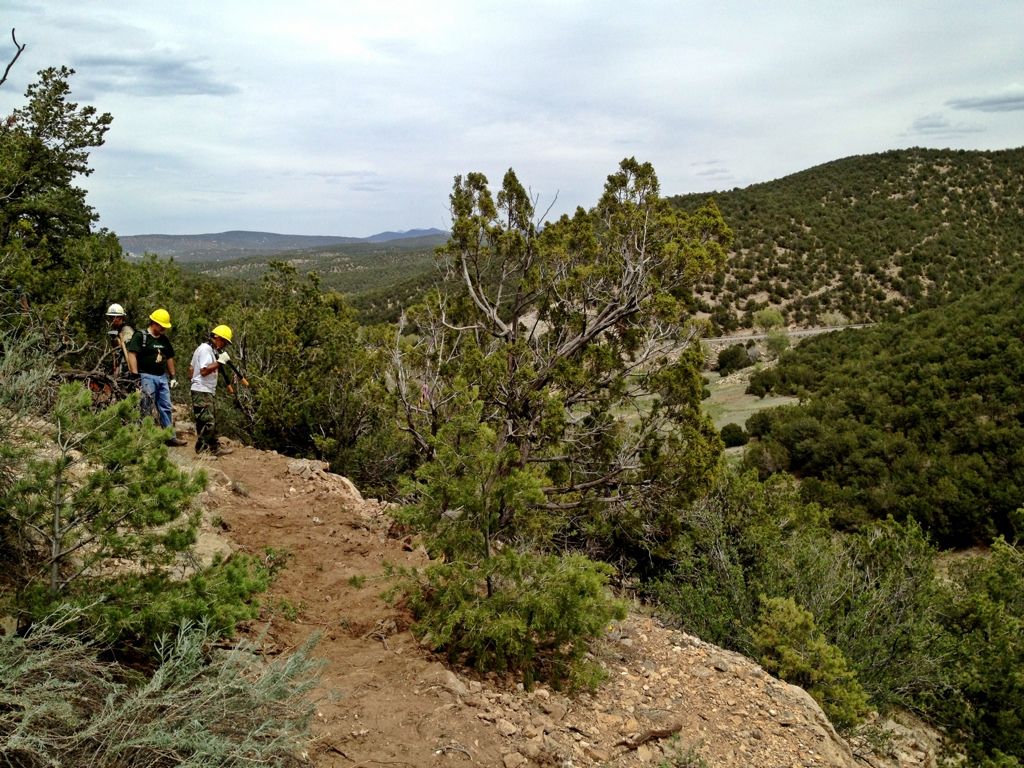 Where we're headed - somewhere over the peak off to the far left by the end of the summer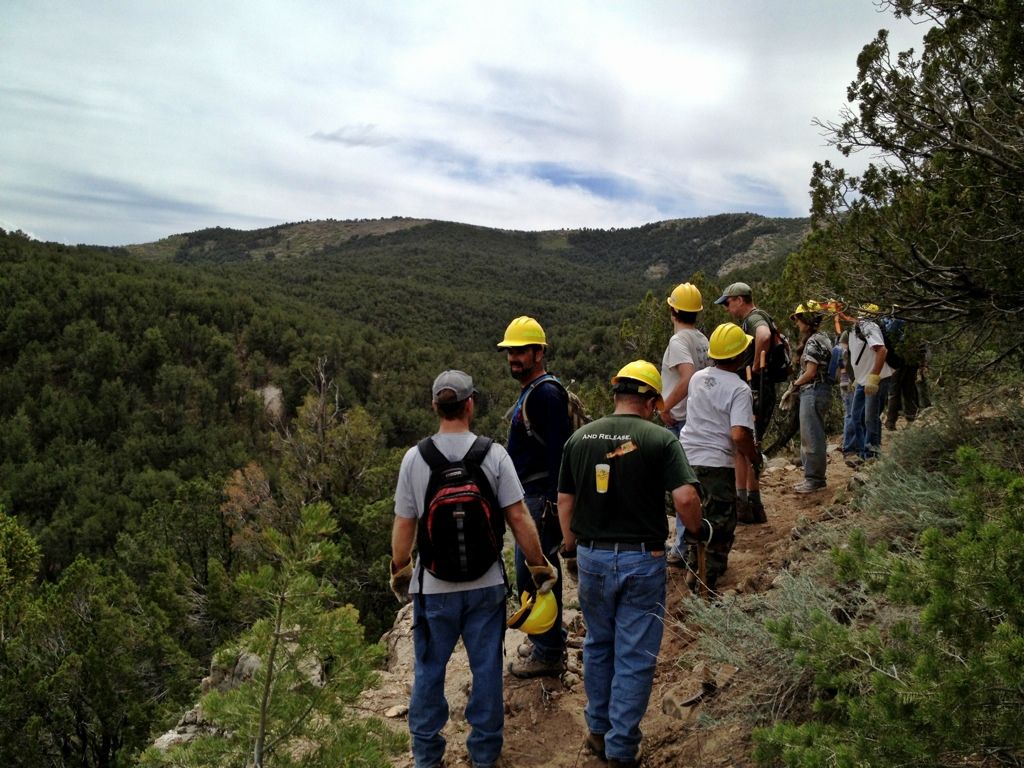 Happy Trails