Discussion Starter
·
#1
·
All this chatter of tubeless and countless threads, i myself have had 3-4 attempts but never using the "build up the valley" method.
So the missus asked what i was doing today, i said "a bit of stuff outside" she said she would not be home all day and she would pick the kids up from school :thumbsup:
Perfect opportunity for for Toobless Toosday.... though i didnt count on it taking me 5 hours.
Ok i used Laminate flooring underlay for the foam, its plastic backed and not the lightest but its a medium density foam. I measured the "valley" and cut it into strips progressively getting wider.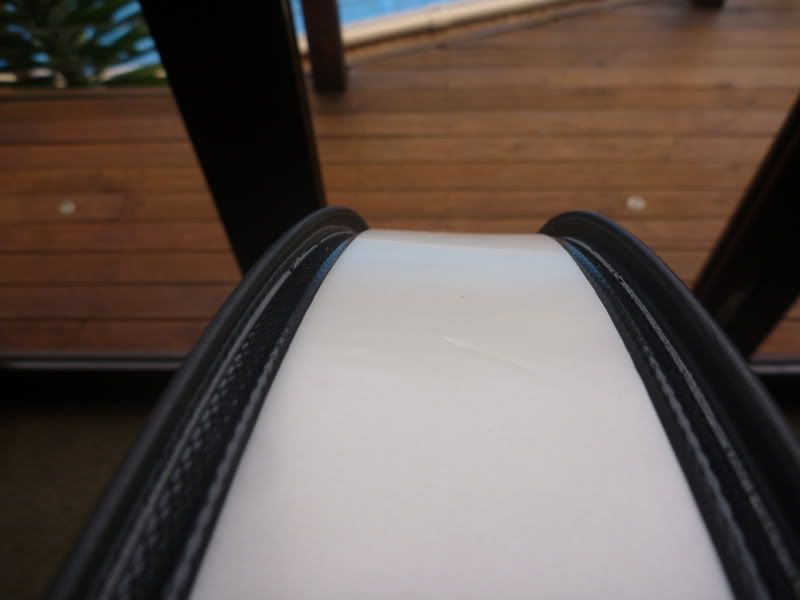 1 wrap around with gorilla tape, stretched and made sure it reached the bead.
Marge lites.
Rimstrip = 45g
Foam = 50g
Tape = 45g
So the rim strip stayed there meaning a 90g gain for losing a 220g Q-Tube superlite = -130g
I have not added sealant to the Marge Lites yet as i will not be riding them until i have got the others sorted.
This is where i was gobsmacked, i fitted the tyre, gave them a quick once round with some soapy water, gave it 1-2 pumps with the track pump and the tyre move towards the bead and started bubbling :eekster:
10-12 pumps later the first bead popped, then the second at about 15psi, i have pumped them to 20psi and they still seem like they are holding air with no sealant.
Awesome, cant believe how easy that was, most time was taken cutting foam. Thanks to all who have posted their tubeless conversions.... if you see some of you mod here, i probably copied you. Cheers :thumbsup: