Now I have it,
My dream trimble frame, I am well chuffed and almost feels like it was worth the stress but I now have some questions as its kind of different to others I can find pictures of.
first is .. what year is it ?
It has the inverted 4 design but also has the longer headtube and fatter lower seatube of the red X-frame in the firstflight museum !
I know the decals won't be original as you can see they have been (well done) cut out by hand using a blade.
second, having found the front mech clamp size to be a problem I made up a bigger band endless clamp mech using a jubilee clip which has solved the problem but I have also noticed the two holes which lead me to think it must have had a braze-on assembly originally, but what triple front mech would have been used as I don't recall shimano making one bitd ?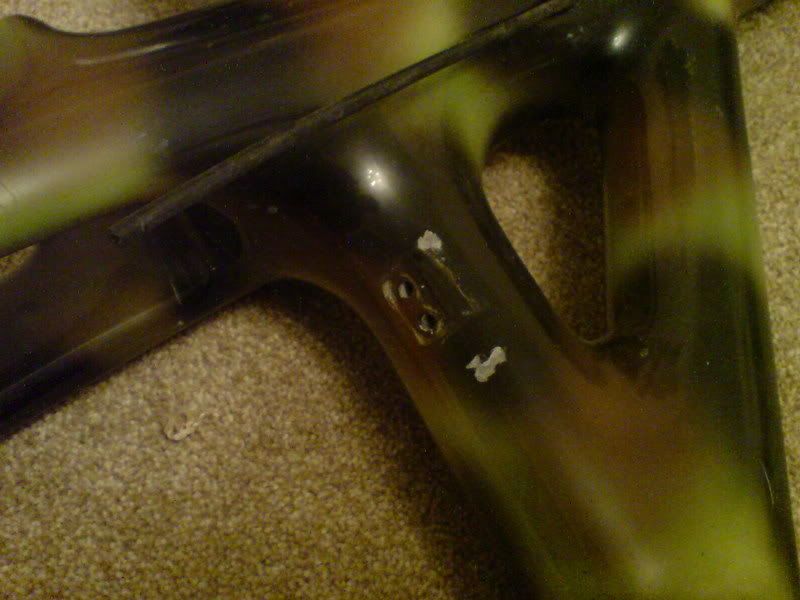 I am also stuck with the top tube cable stop, It didn't come with one so I have been trying to find an alternative but no luck as yet as it seems to have a very different thread to anything I can find ? any Ideas guys, or do you have one kicking around in your workshop you don't want ?
also just out of interest I am 90% sure I am going with some marzocchi's up front and managed to get a long enough threaded NOS steertube, but do you think the steertube would fit into a Rockshox mk1 crown or is that something I can only find out by trying ?
all help or comments grateful.