Discussion Starter
·
#1
·
We recently finished up a new trail and when we got to the bottom we ran into a 30+ foot section that was muck from the 7+ inches of rain we received here in So Cal in December.
It was just a matter of that Huge volume of water seeping down thru the hill. We knew that every winter we would have the same problem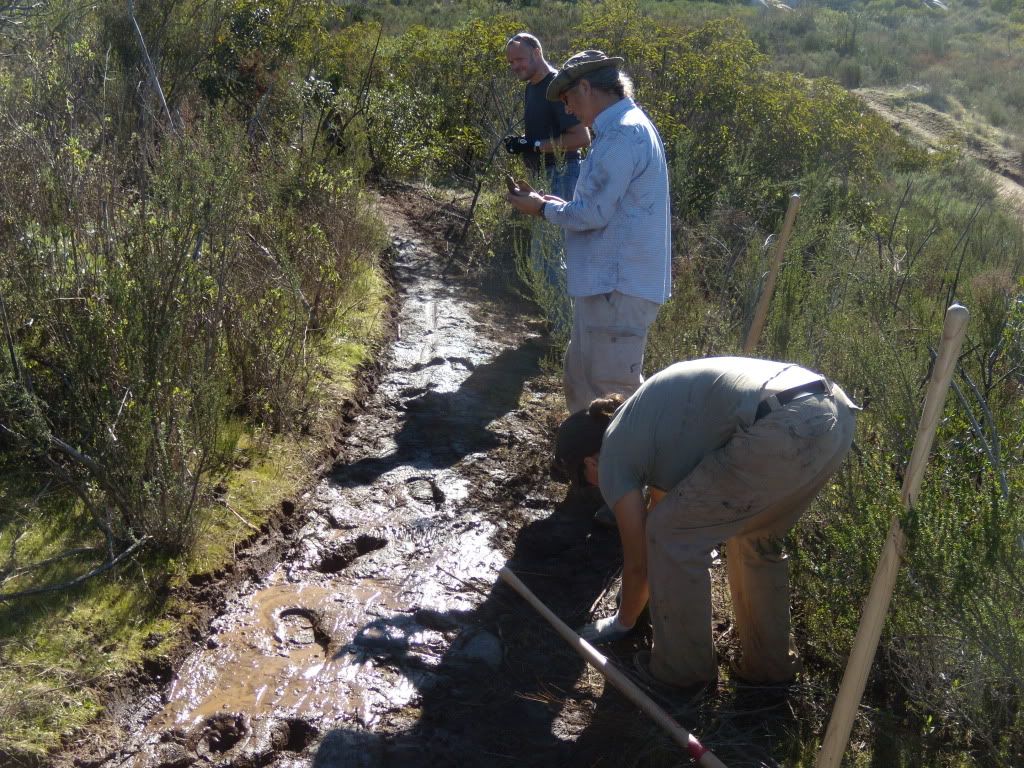 So here's what we did. . .
We dug down 12" sloping the bottom of the 'floor' and cutting out drainages running down the hillside. Armored the entire 33' length with large rocks that we harvested off of an old fire road we were shutting down and re-habing. Than we back filled on top of the rocks.
We received some rain right after we completed this and it drained perfect. Day after the rain the armored section was bone dry and hard as cement, the areas on either side were wet .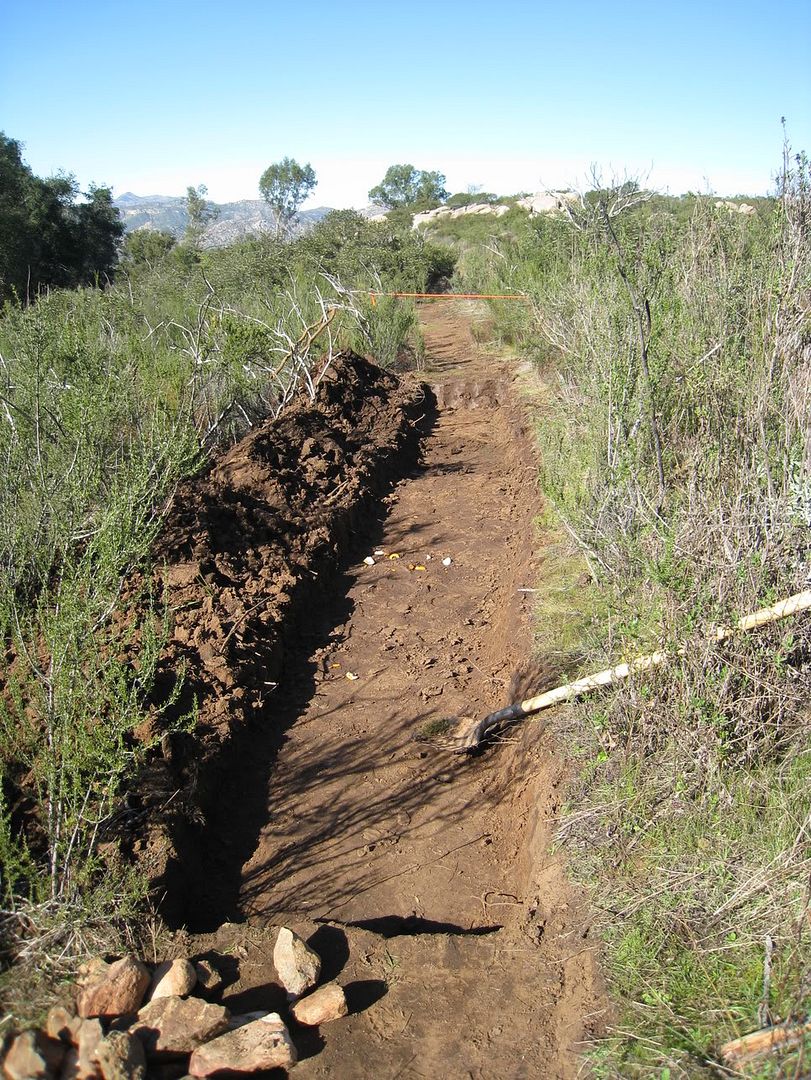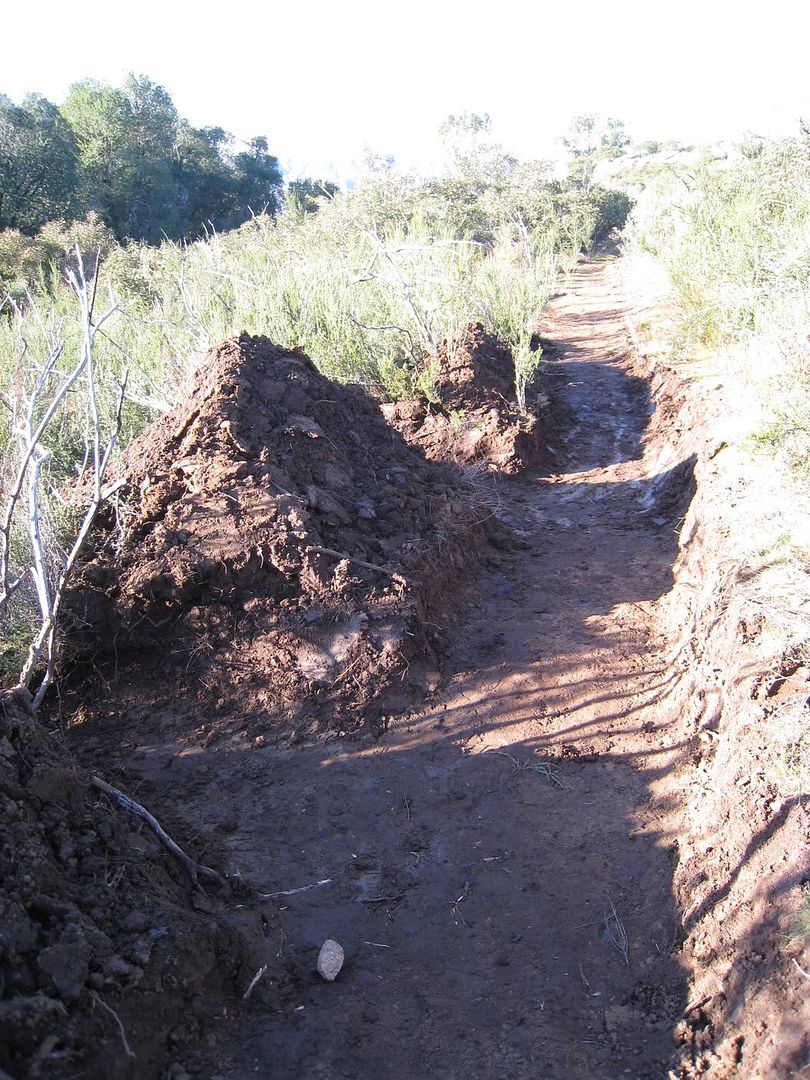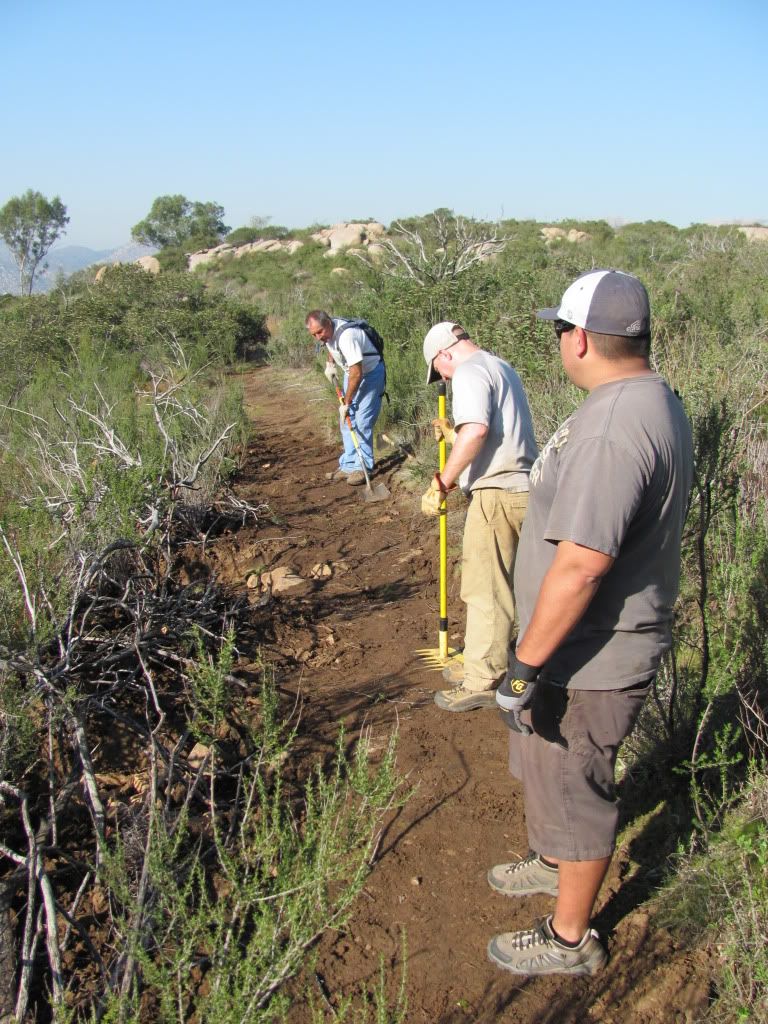 Lots More photos of the whole process here
https://s1104.photobucket.com/albums/h333/morty1980/Crestridge Trail Work/?start=all
AND
https://s278.photobucket.com/albums/kk118/kevmortensen/Crestridge/IMBA Crestridge/?start=all