Discussion Starter
·
#1
·
After doing the Arizona Trail Race in 2019, the Colorado Trail has been next on my to-do list for big events. I'm slow and it's hard to get enough time off work to do something like this so the Colorado Trail became a must-do event after I found myself with some unplanned time off work.
There is a group start for the official CTR in late July but with the prospect of fires or smoke I was getting antzy and decided to pull the trigger on an early start as an ITT (individual time trial). The San Juans had been seeing a healthy monsoon already but a window appeared where they would ease off for a week or so. After some wrangling of logistics I got packed up and headed out.
Most stuff I've ever brought on a road trip. Moto, bikepacking gear, more spares and tools than normal due to covid scarcity. Plus gear and clothing for an extended trip. Oh, and bike box needed as well.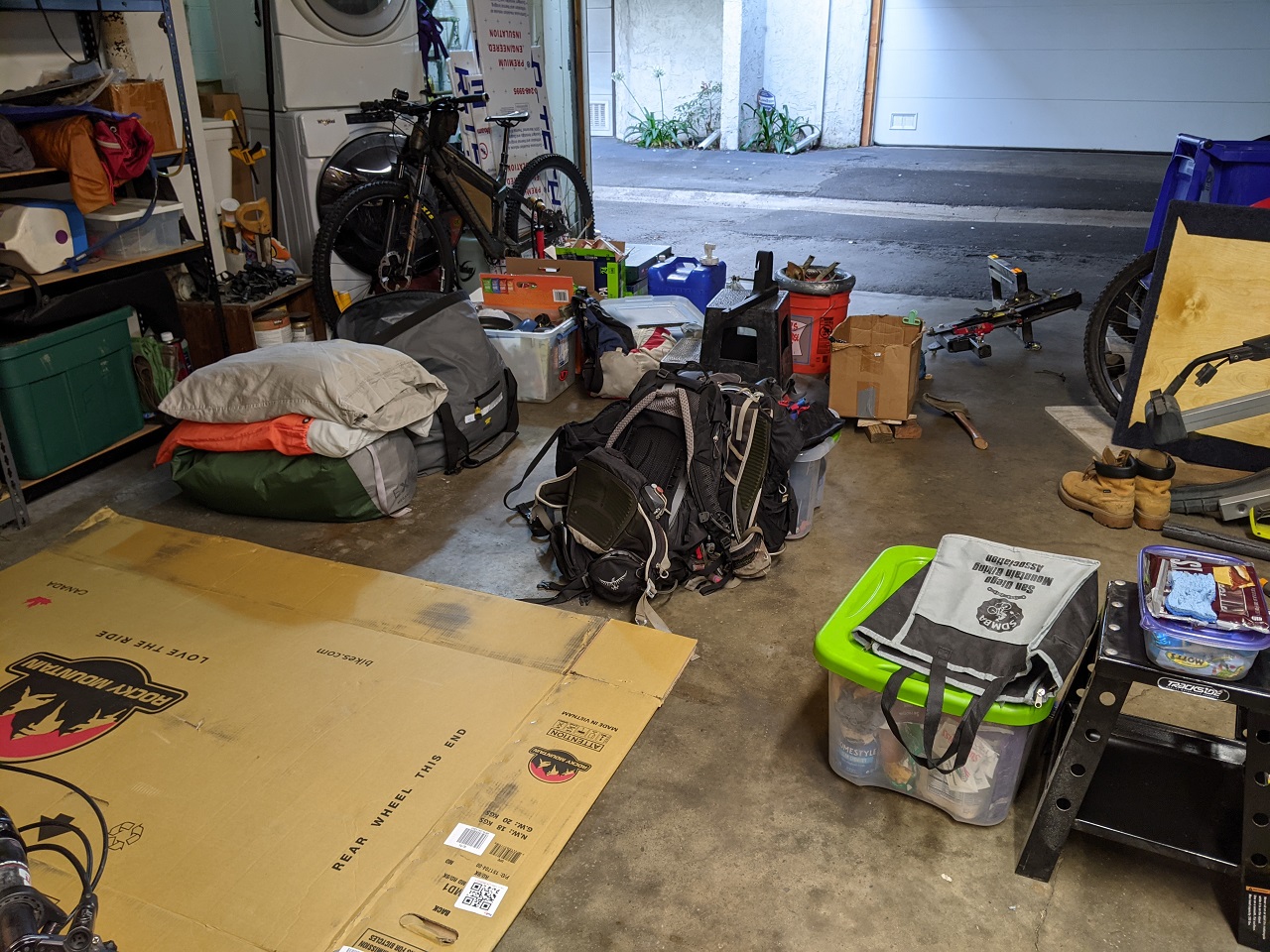 At the time I left I still hadn't nailed down a plan to get to the start in Denver. For the Arizona Trail I flew in to Tucson with my bike and then hitchhiked out at the end of the race to where could get a car rental. No rentals available this time so I figured I'd leave the truck in Durango and fly to Denver. Flights were cheap and it would be an easy trip on the metro to the start line at Waterton Canyon. That's assuming I could acquire a bike box - not an easy task when most bike shops are not getting any new bikes in. An e-bike store recently opened up across the street from me and I grabbed a box from them, but it was massive and heavy, and too long to fit in my long bed Tacoma. Two days before my planned departure date an email from my LBS announced they just got a shipment of Rocky Mtn hardtails. I beat the crowds to the door but was only after a box, not the bikes. Perfect... And best of all the bike box fit underneath the mattress in my camper.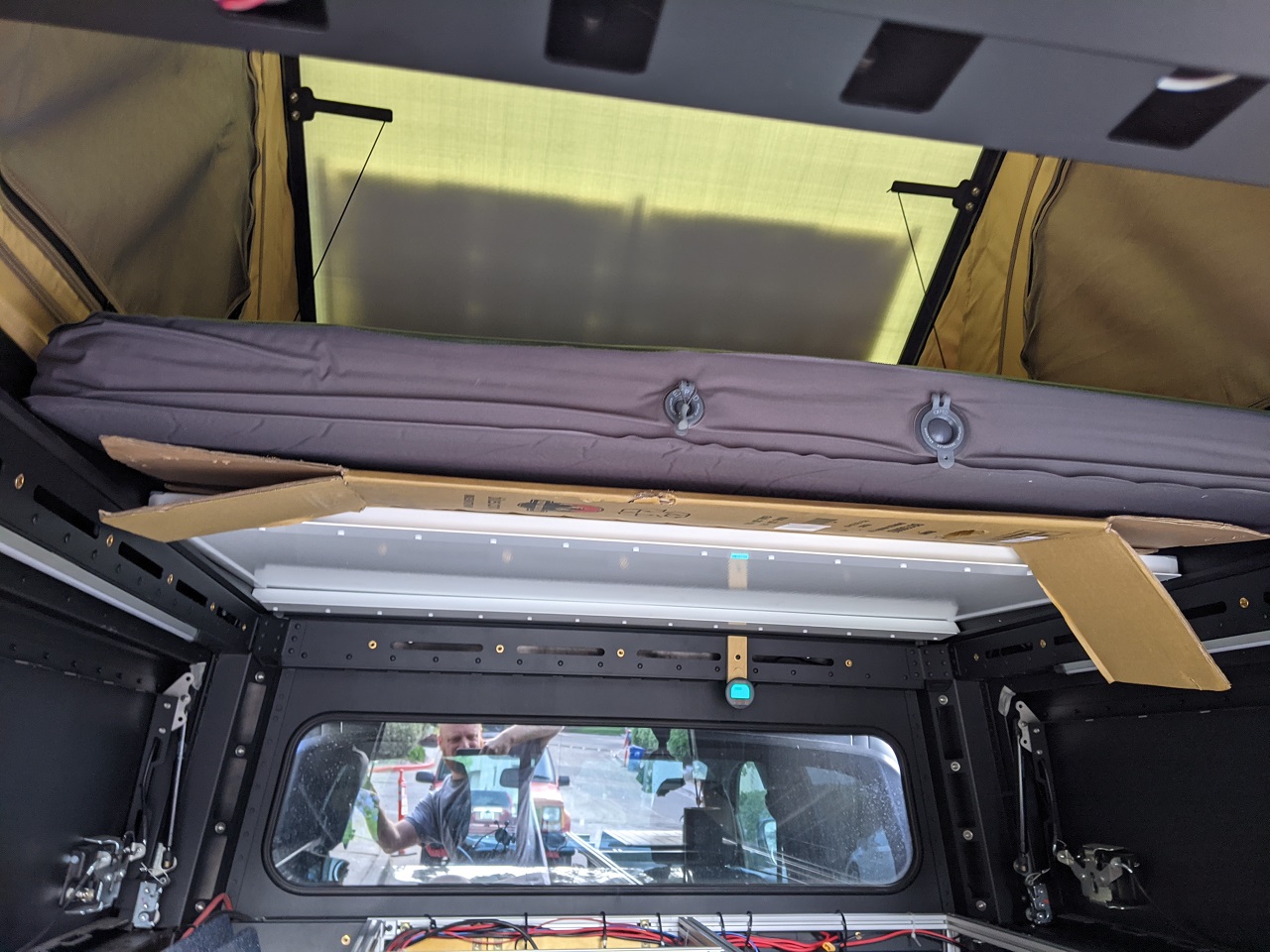 Most stuff ever for a road trip, but the also the most organized ever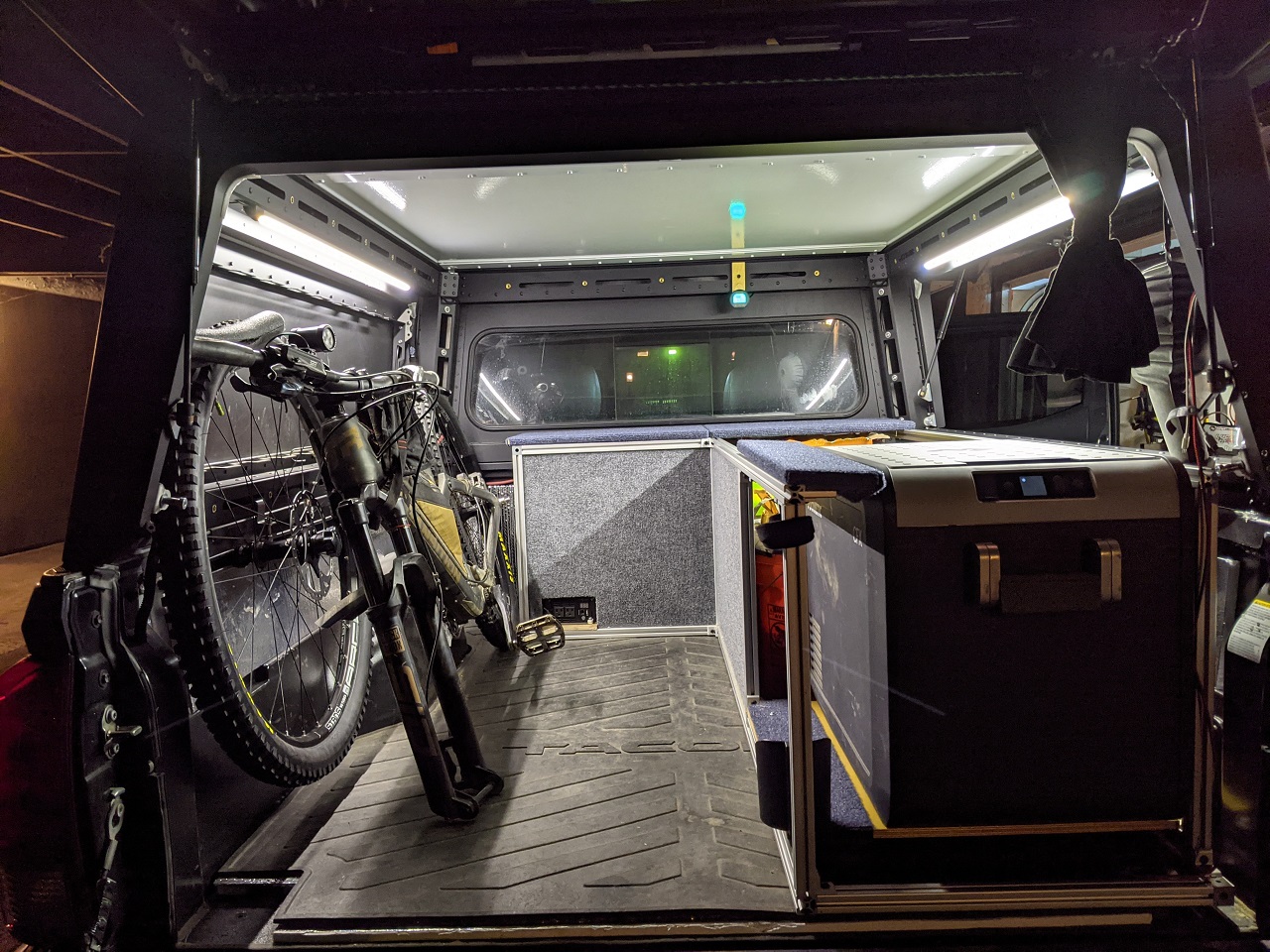 I decided to drive through the night to beat the heat in AZ. This was the week of the worst heatwave across the SW, so it was 90s at the beach in SD. And then it never got below 90 across the desert at night. Brutal, couldn't even stop anywhere to get a decent nap in. Too hot... Got a couple short ones in and then a bit longer nap in Flagstaff where it was only 80 at 8am.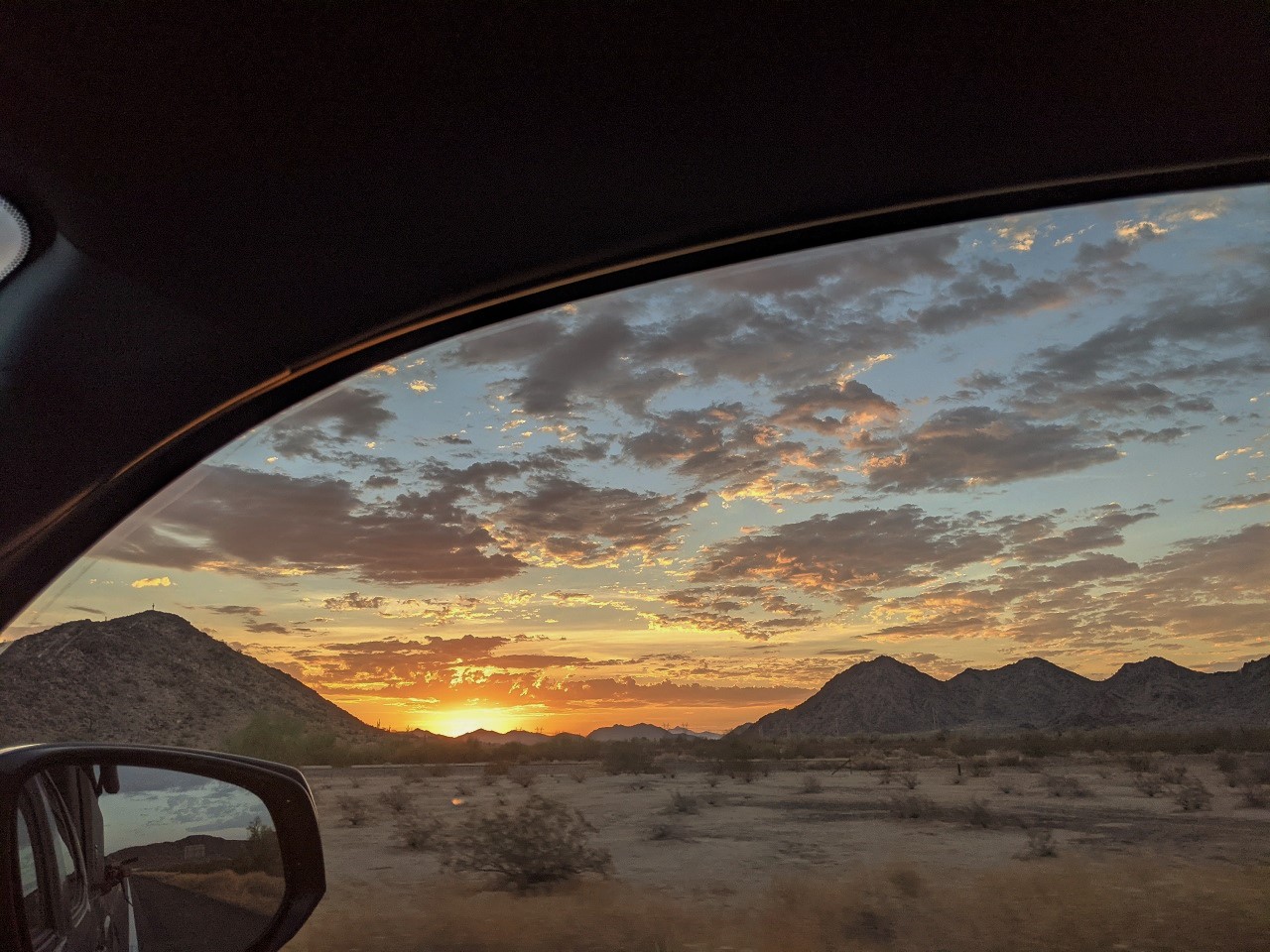 I did a ride in the Abajo Mtns, another at Phils World and then met up with my friend Steve in Durango. He was doing some repairs on a family home and invited me to stay there... and leave my truck for during the race. We did a big ride up Engineer Mtn around to Graysill a couple days before, then I had a day off to relax and prepare. I'll try and do a separate TR for those rides and the rest of the trip at some point. Maybe.
Day of my flight, Steve gave me a lift to the airport.
First scare of the trip was forgetting my phone in the truck. I realized I didn't have it as I stepped up to the check in counter. ****! I needed to get it before Steve drove off as I had no way to reach him without the phone. Gate agent protesting "you can't leave your box unattended. We need to check you in first!" "OK, check me in I'll be right back" and I threw my wallet at him as I turned to run out of the terminal. Got to the truck just as Steve was about to start the engine. Phew! I'd lost my phone on AZTR so knew what a pain it is to get around without it.
Flight was $12 plus taxes and $75 for the bike. Not bad, assuming my bike arrives in one piece.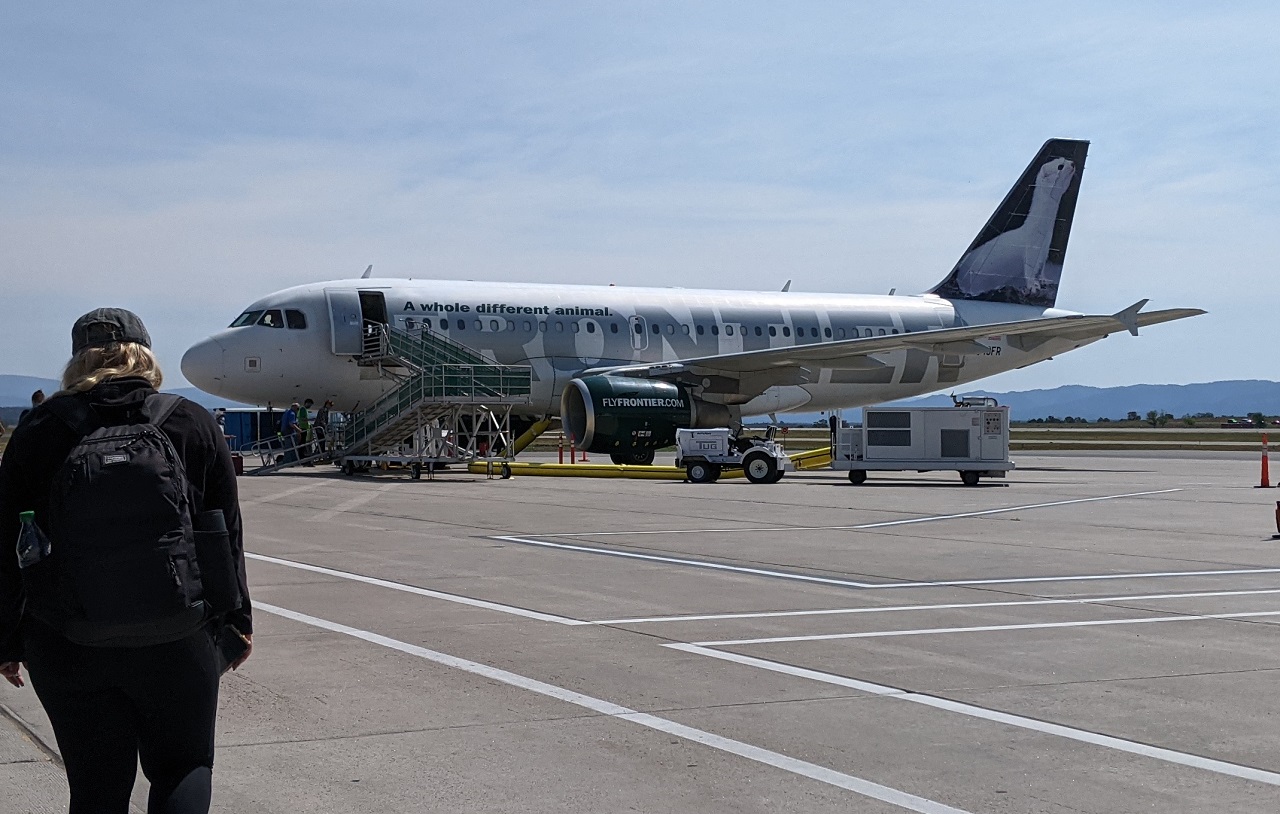 Oh and $12 for seat selection so I could hopefully scope out parts of the route from the air. That's Lake City below on the right. The ridgeline below it is what I'll be hitting in 10 days or so.
And I'll be hitting Waterton Canyon below in just a few hours.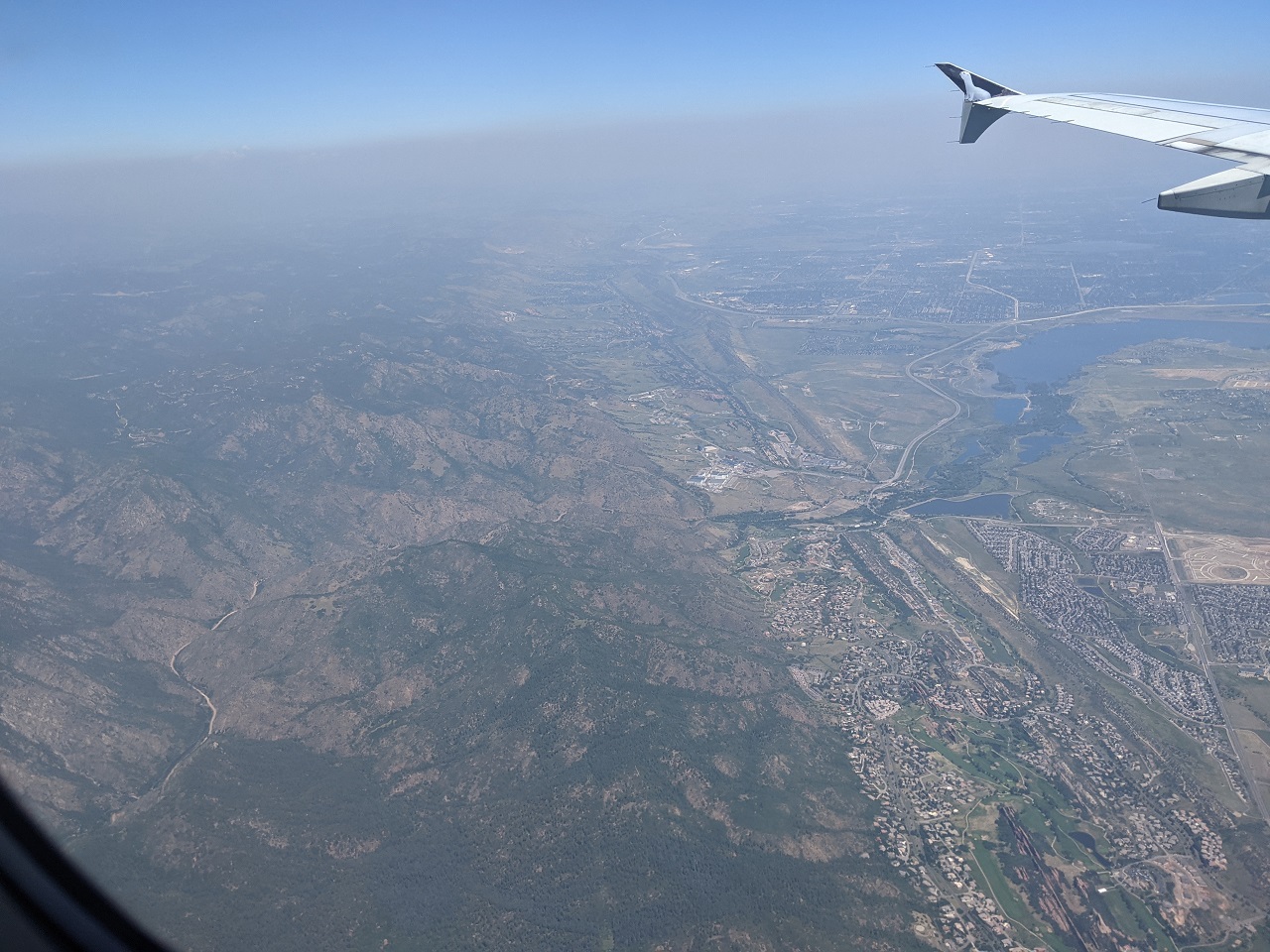 The bike box arrived quite mangled but everything was there and intact. I put it together right by the baggage claim carousel. Got lots of questions from travelers and a few dirty looks from airport police riding by on their segways. They were probably just jealous of my ride ?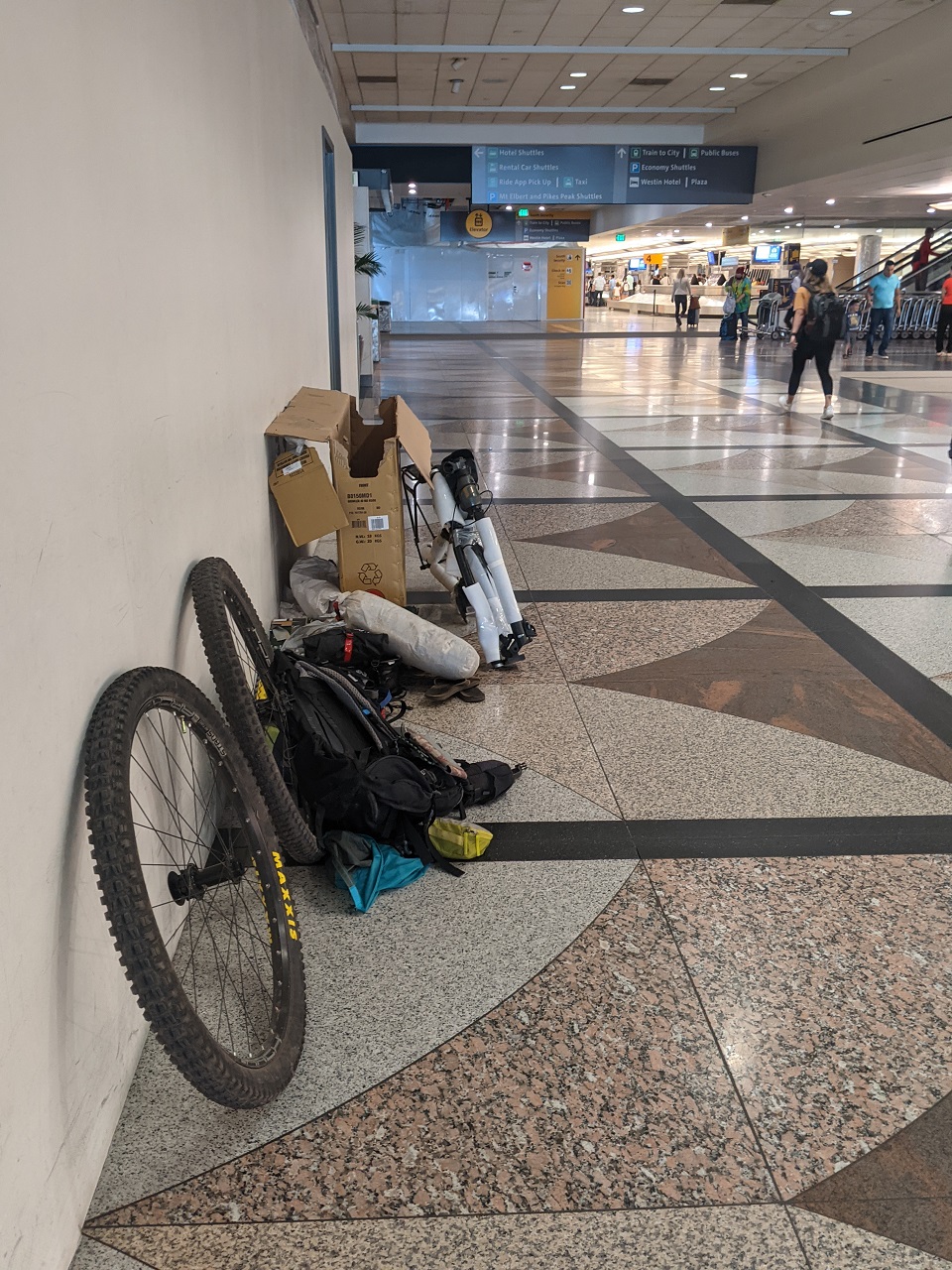 Right out the terminal door I picked up the metro train downtown. Found a place nearby online and pre-ordered a carnitas burrito for lunch and a breakfast burrito for the next day. Welcome baseball fans - how about bikepackers? Great food, but had to wait 40min despite ordering ahead. Yet the place was empty?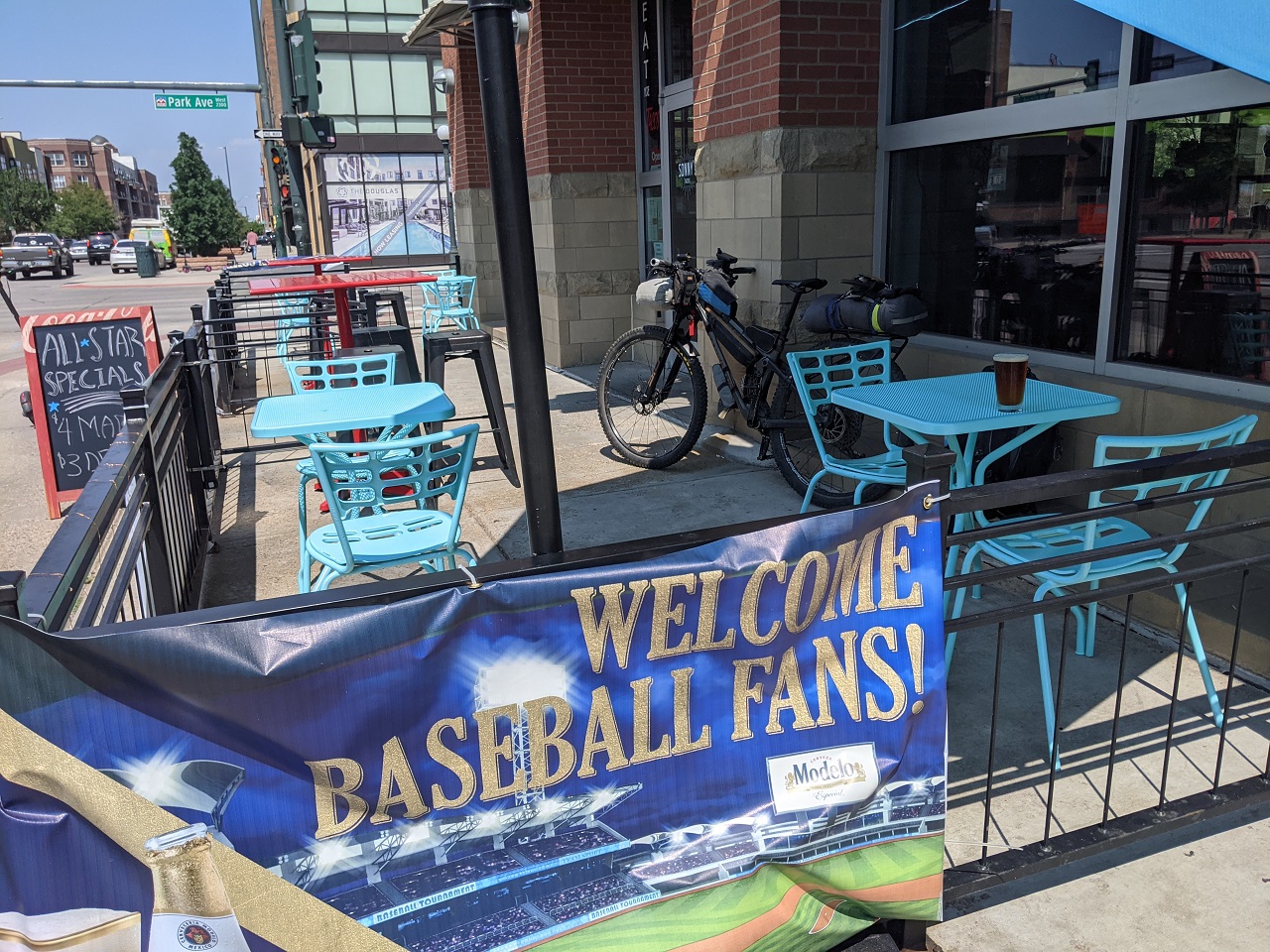 Rode a few blocks and then picked up another train down to the end of the line in Littleton. Had the whole car to myself.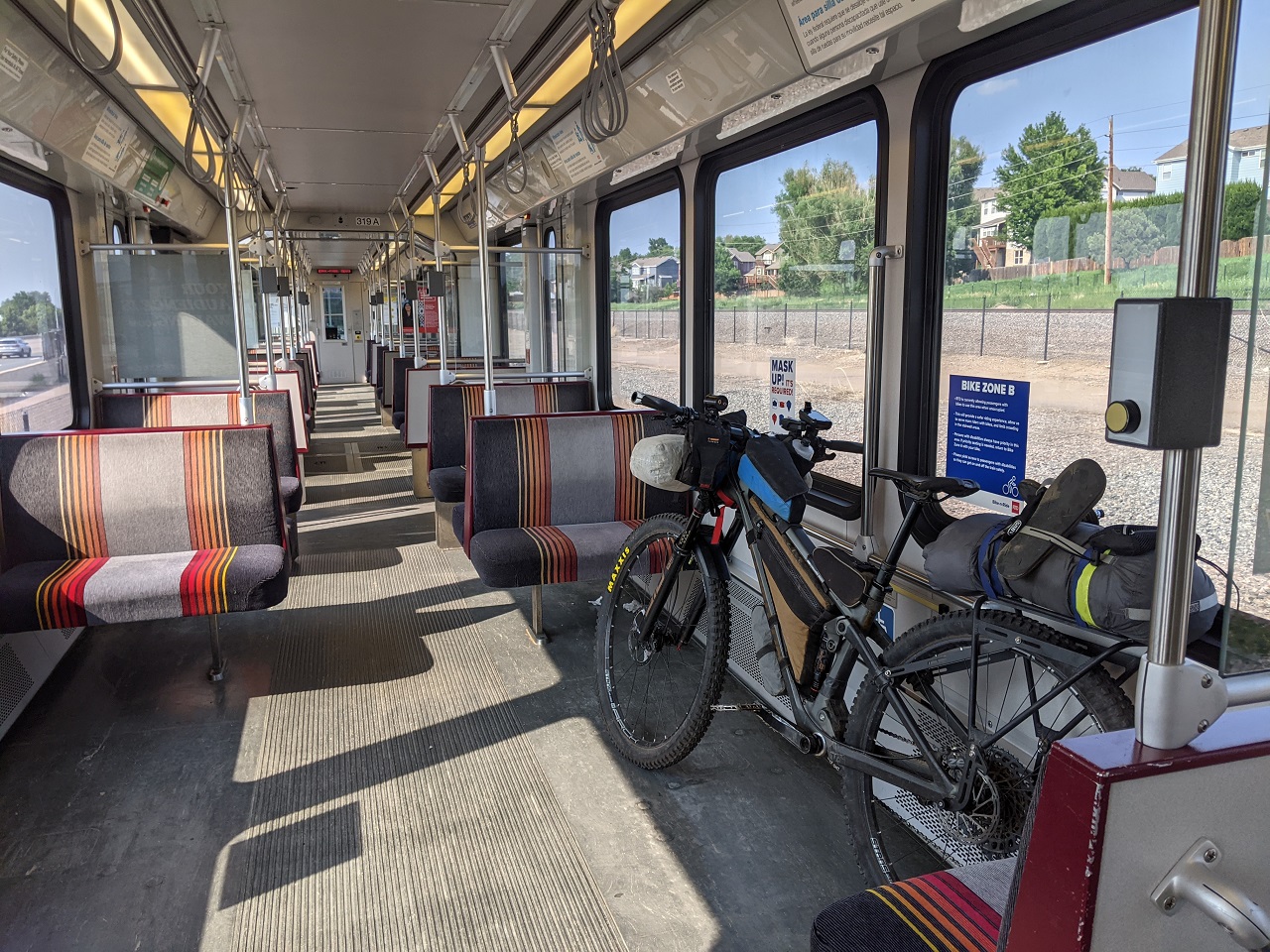 And from there it was right onto a bike path that would take me all the way to Waterton Canyon. Bridge over the South Platte here. It was Saturday and there were tons of people out float tubing the river.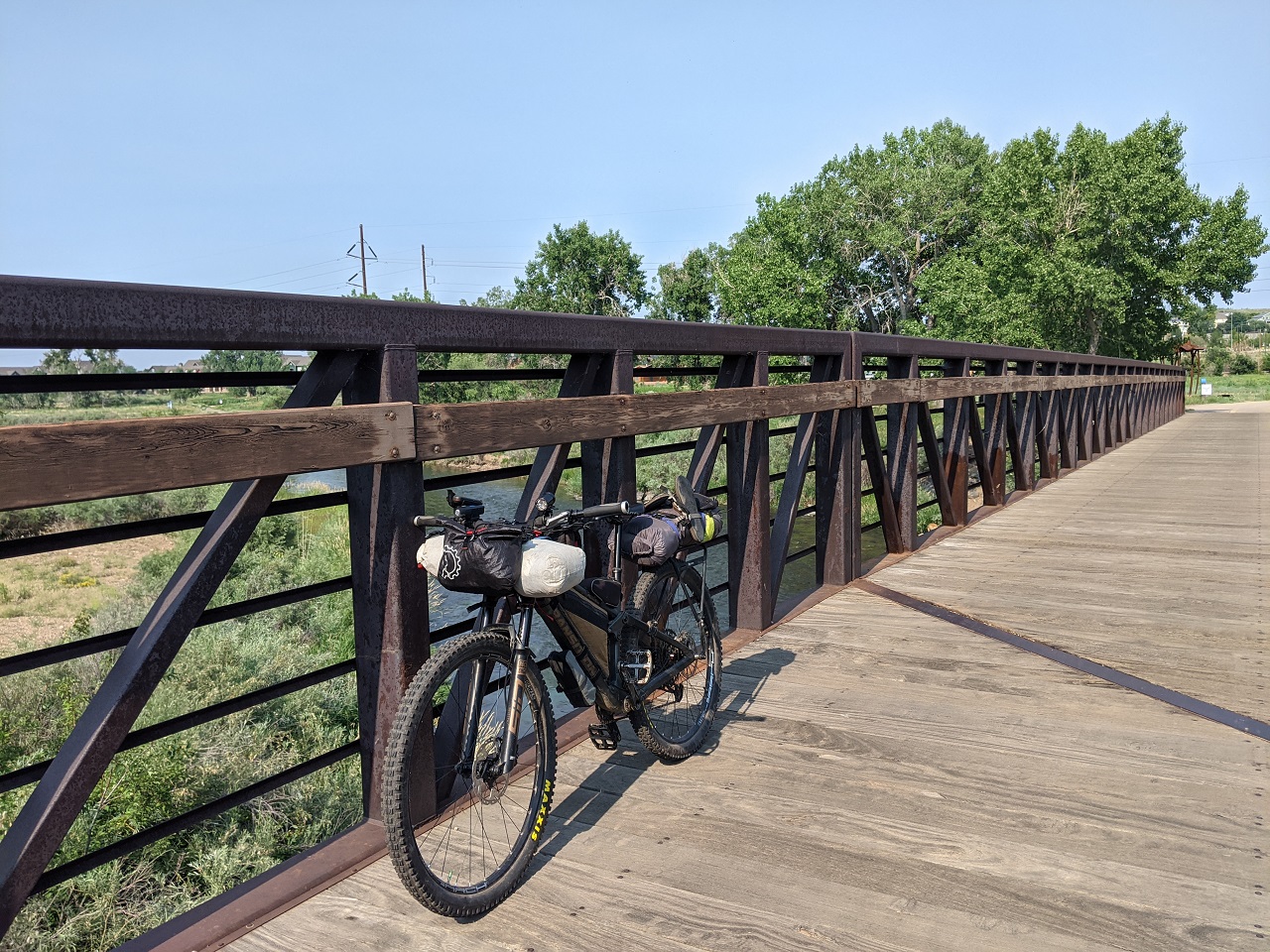 Found a bit of dirt road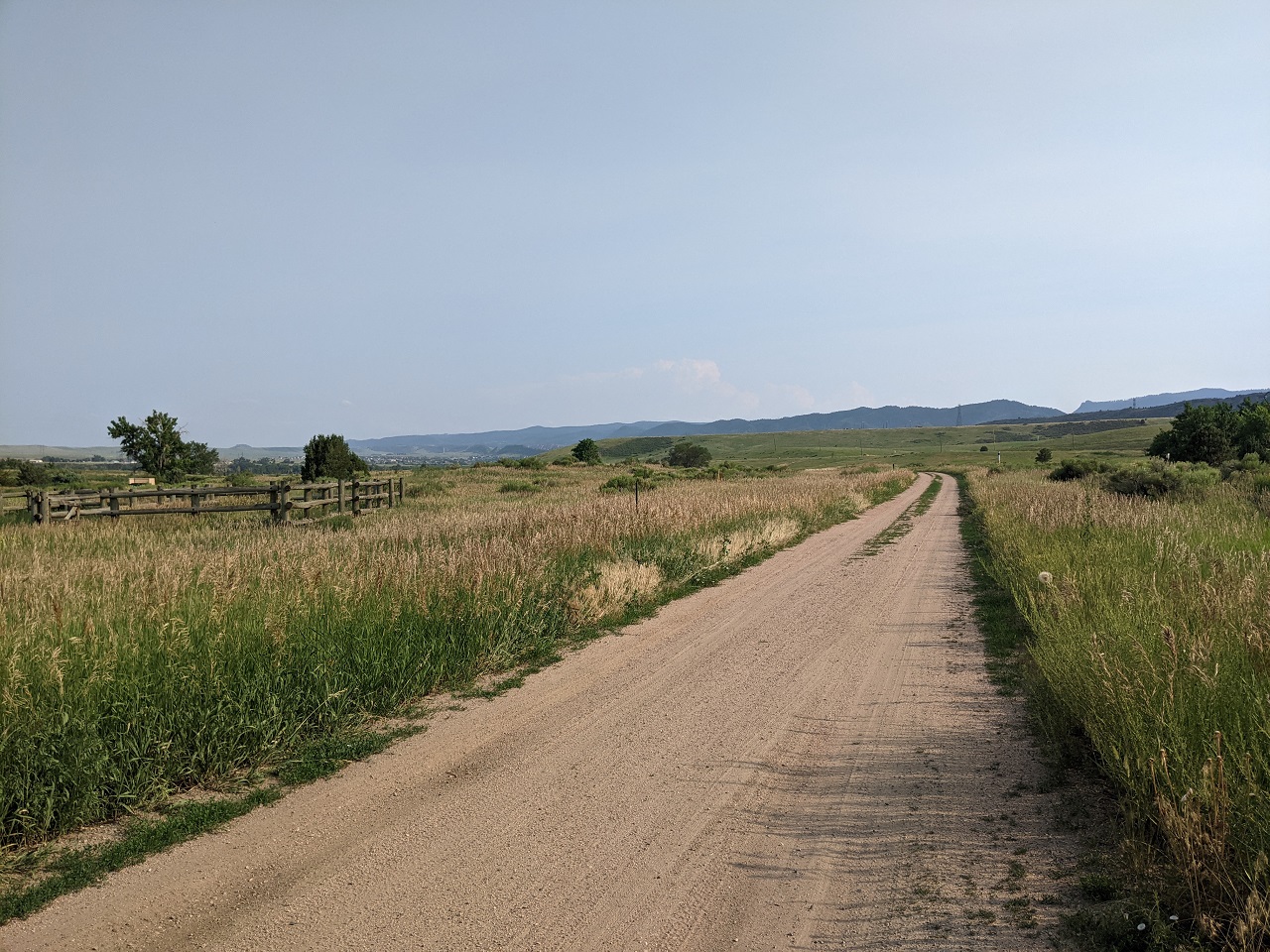 It begins! Waited a couple minutes til 6pm even to get rolling. The CTR is based on running time so Day 1 would technically run through 5:59pm the next day.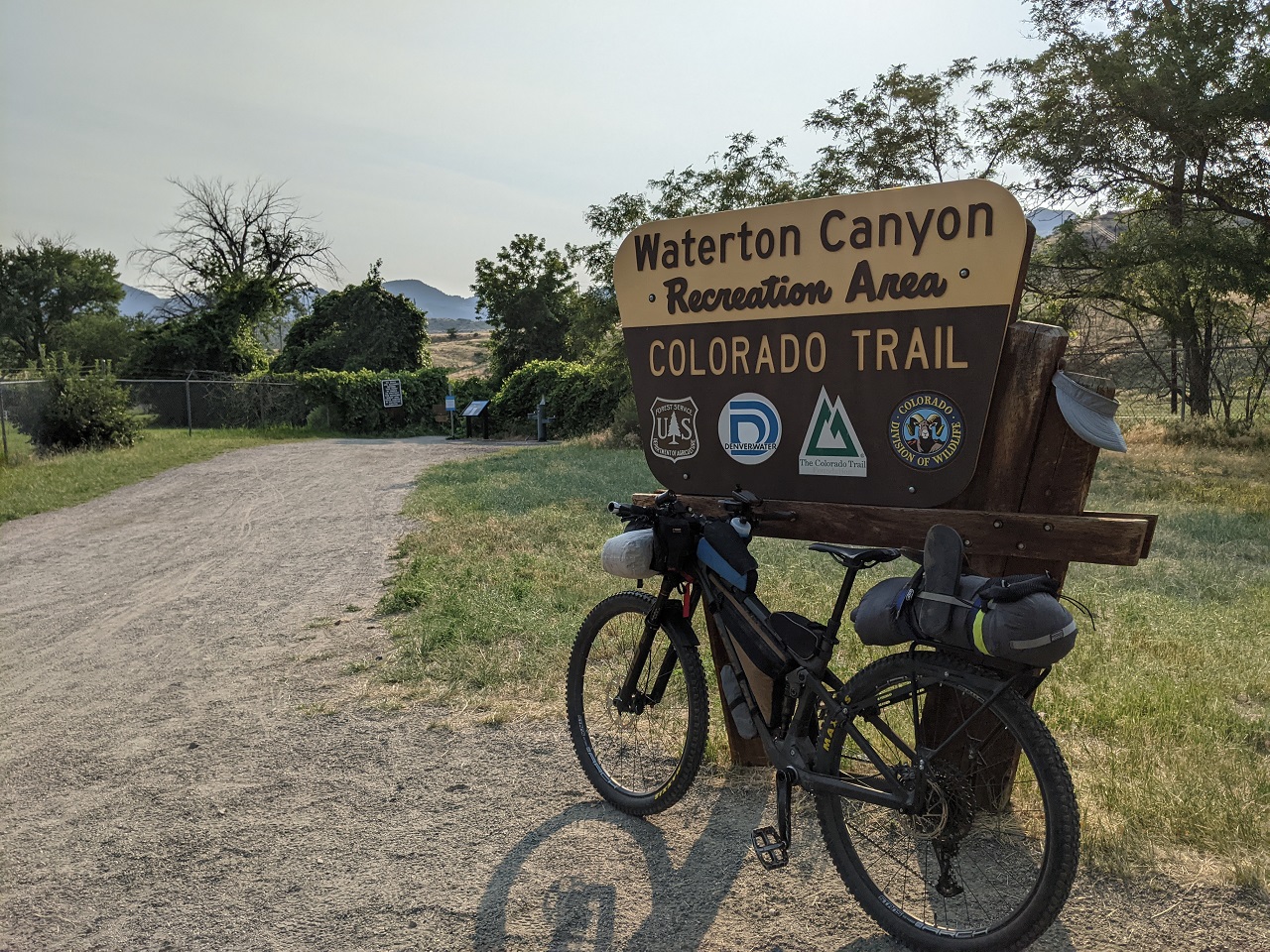 The pedal up Waterton Canyon was a nice warmup. And just...nice. Few people out after the first mile, and nice temps. High was supposedly low 80s for Littleton after it had been low 90s for a few days.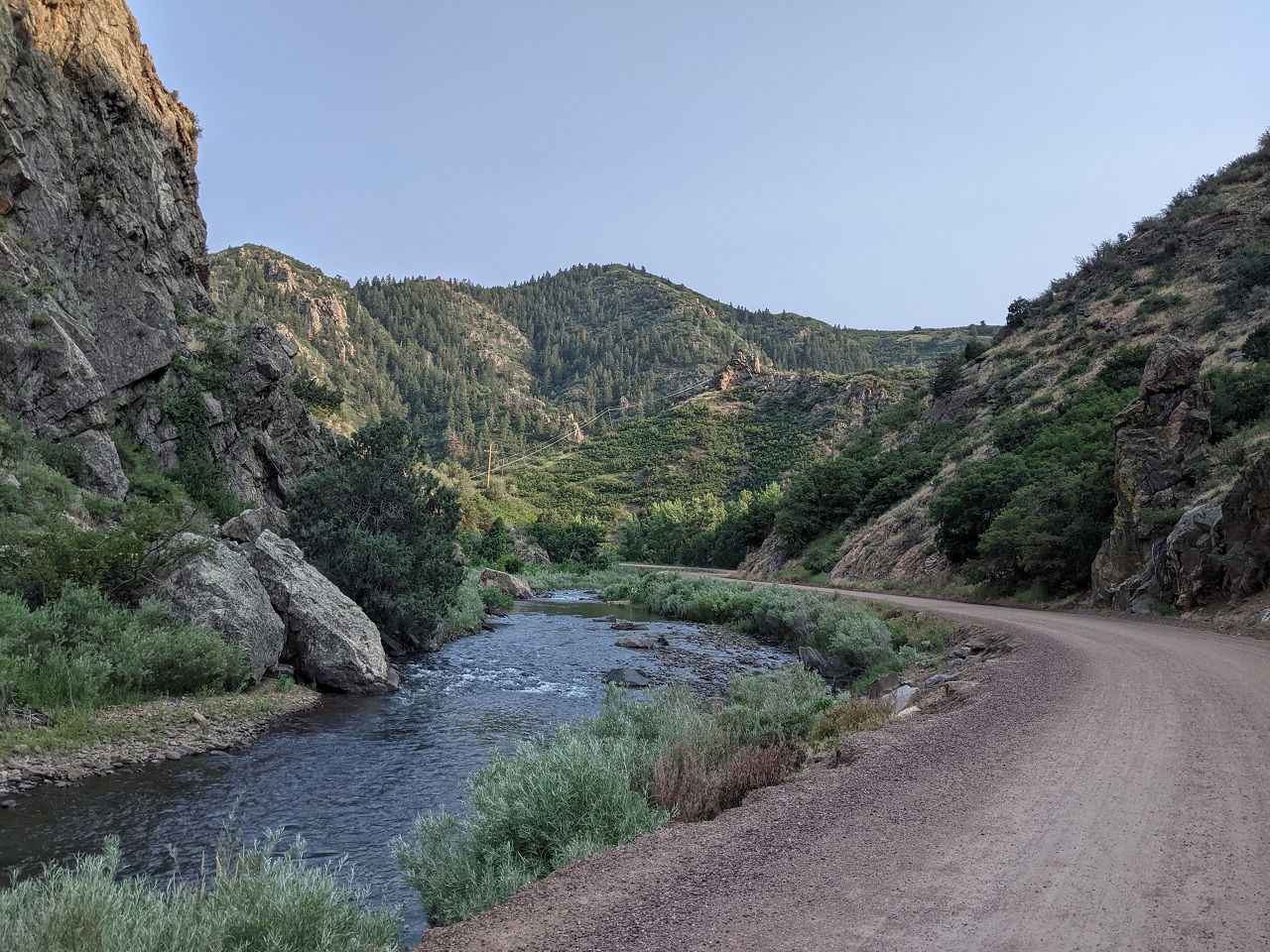 After around 7 miles I got to the start of the singletrack. Bring it! I had lights and had been hoping to get through Segment 3, but we'll see....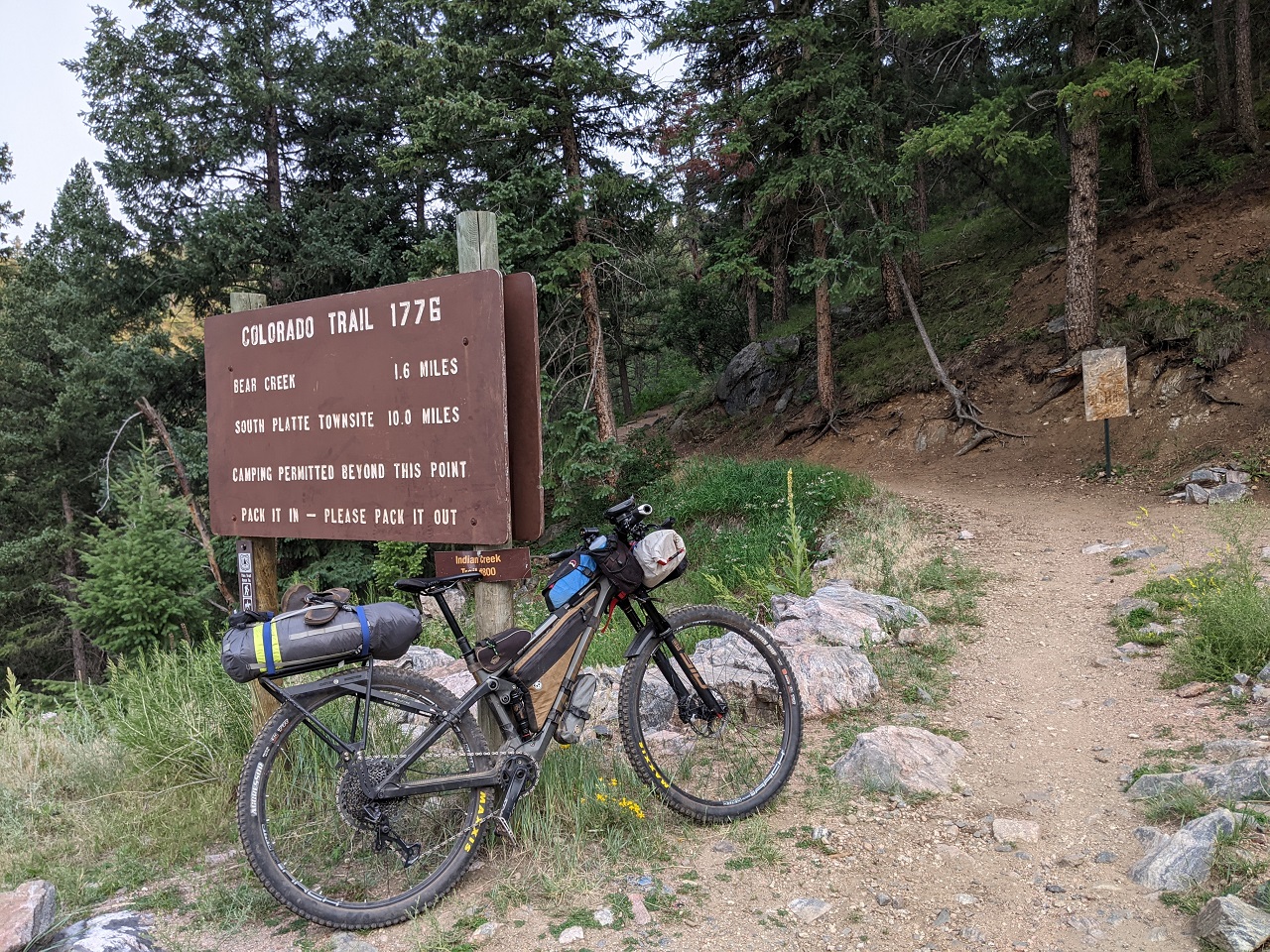 The singletrack started off with a constant climb, but was really nice trail.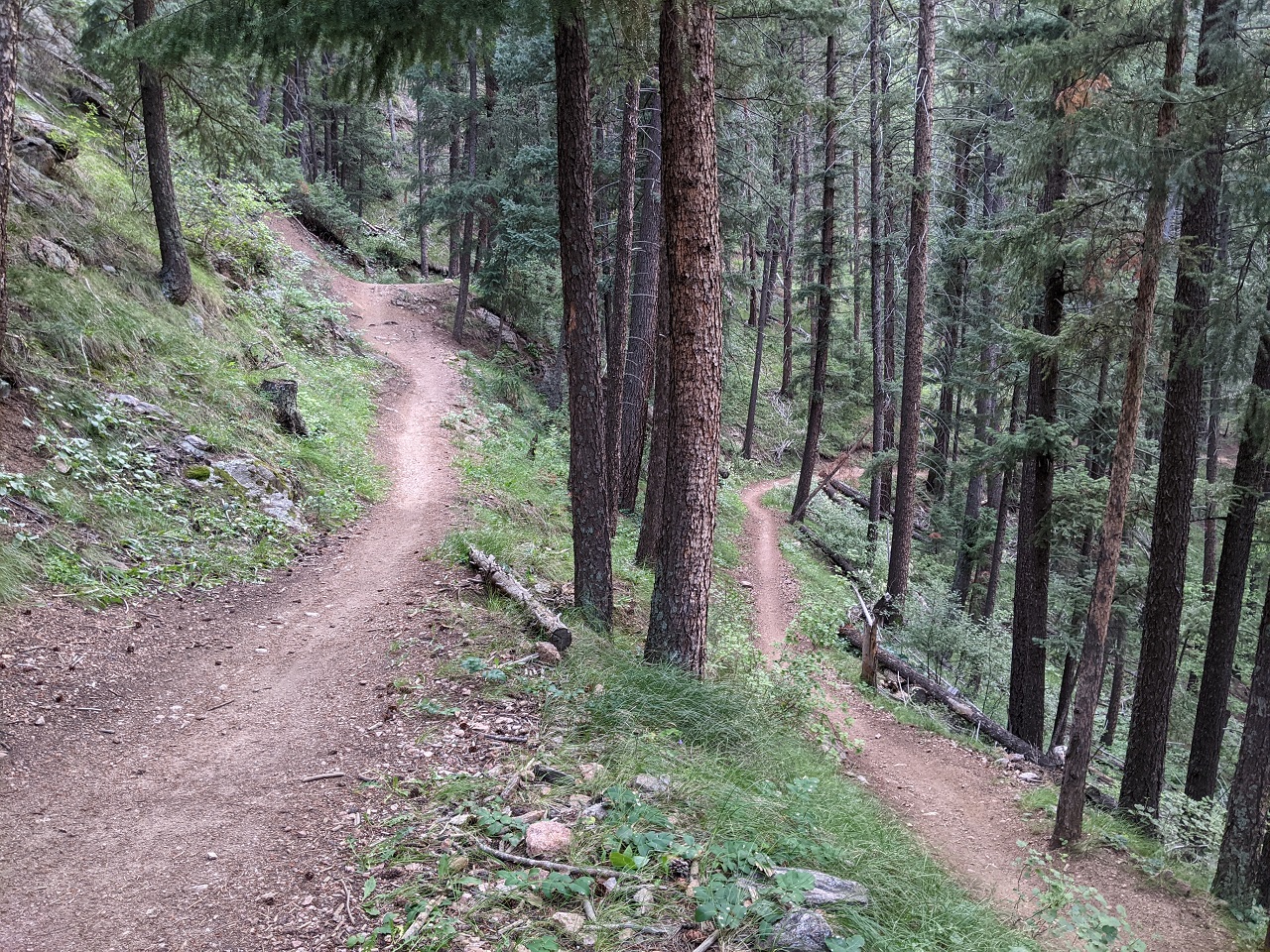 Then it gets a bit rocky. Every TR has to have a shot of this section.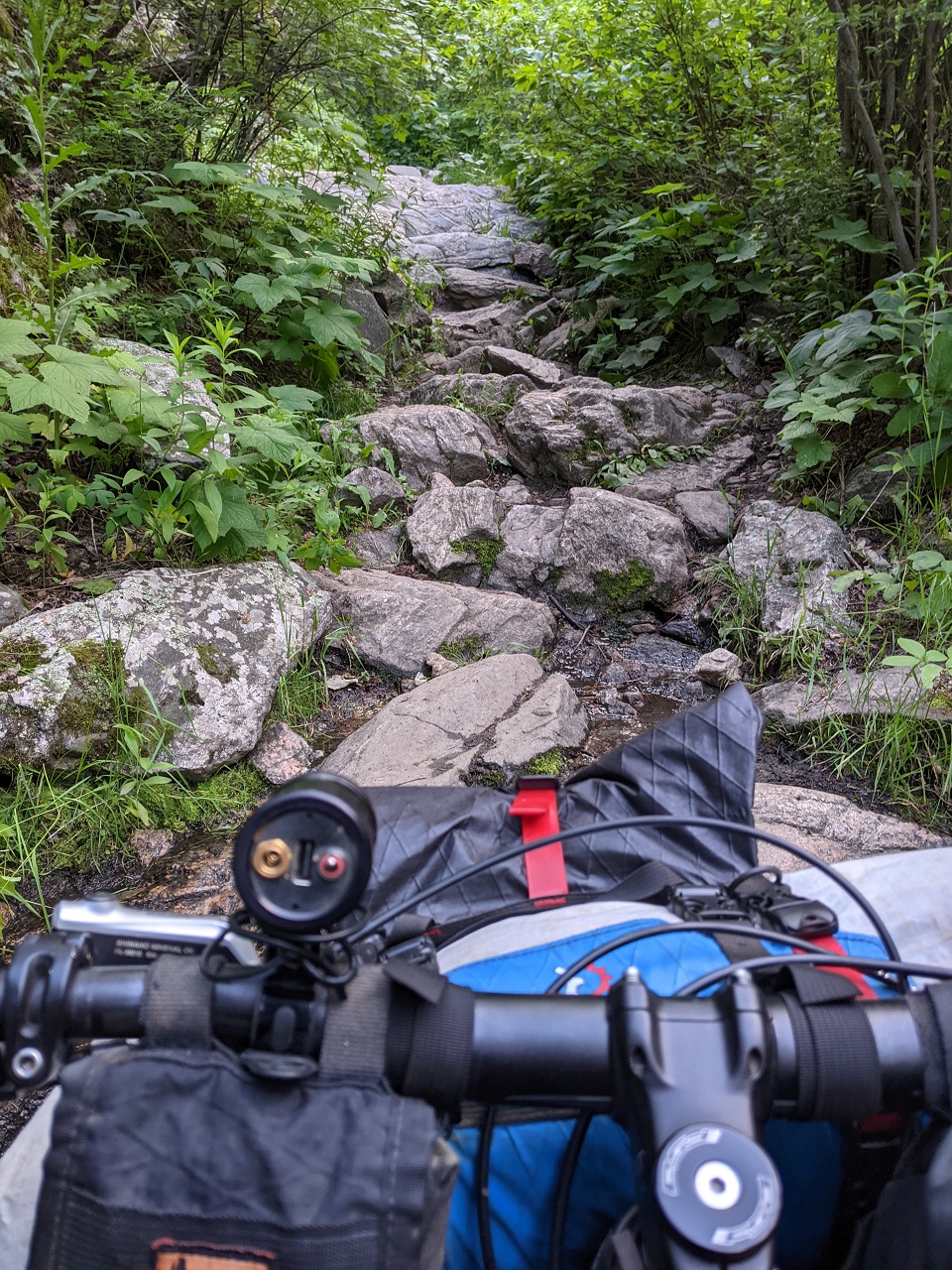 Curious spot for a no motor vehicle sign, in the middle of nowhere.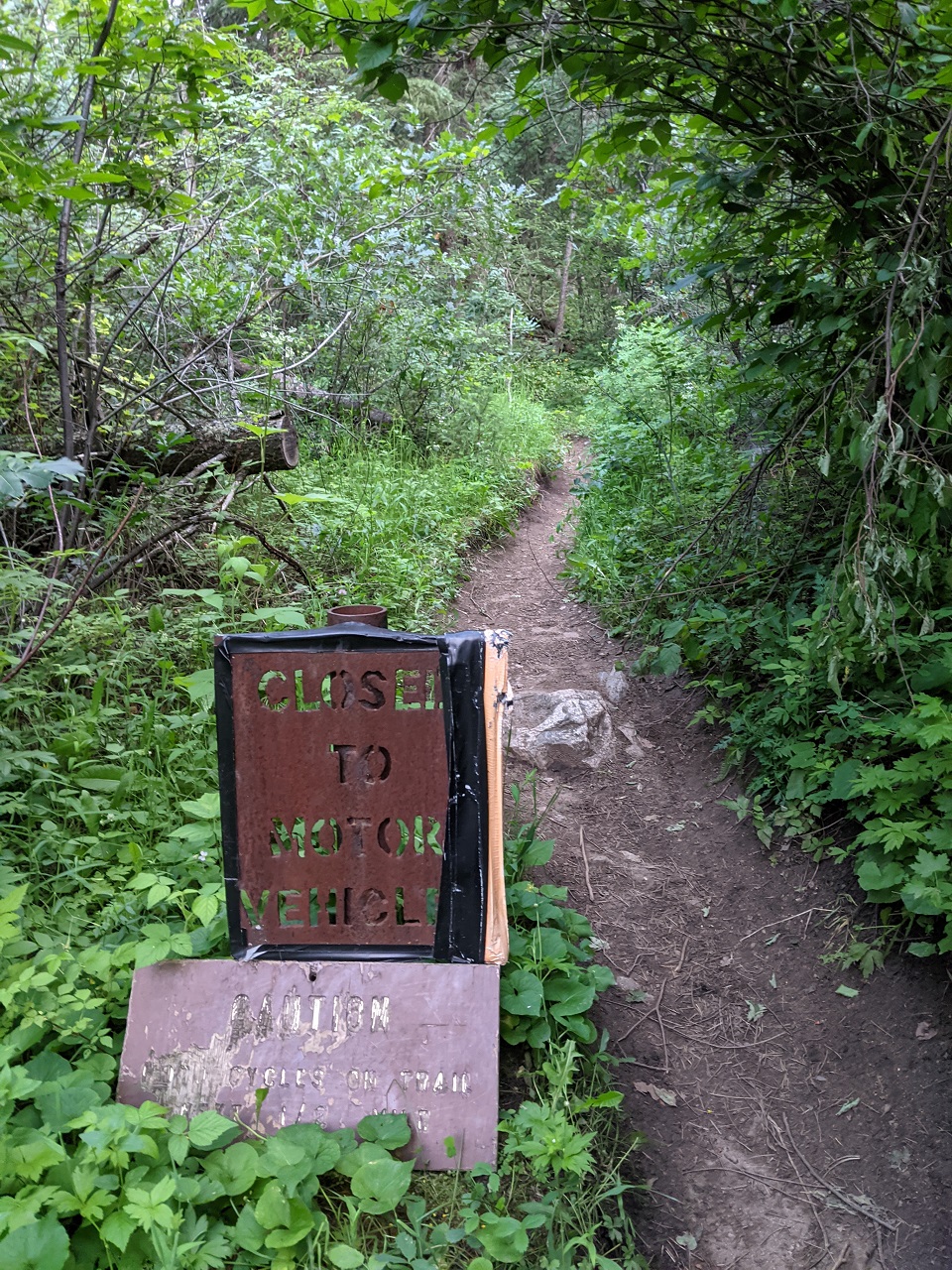 When I got near the first stream crossing I started seeing tents along the trail. But no people outside them. Interesting. Everyone in bed already? It was only 7:30 or so. Sun wouldn't going down until 8:30.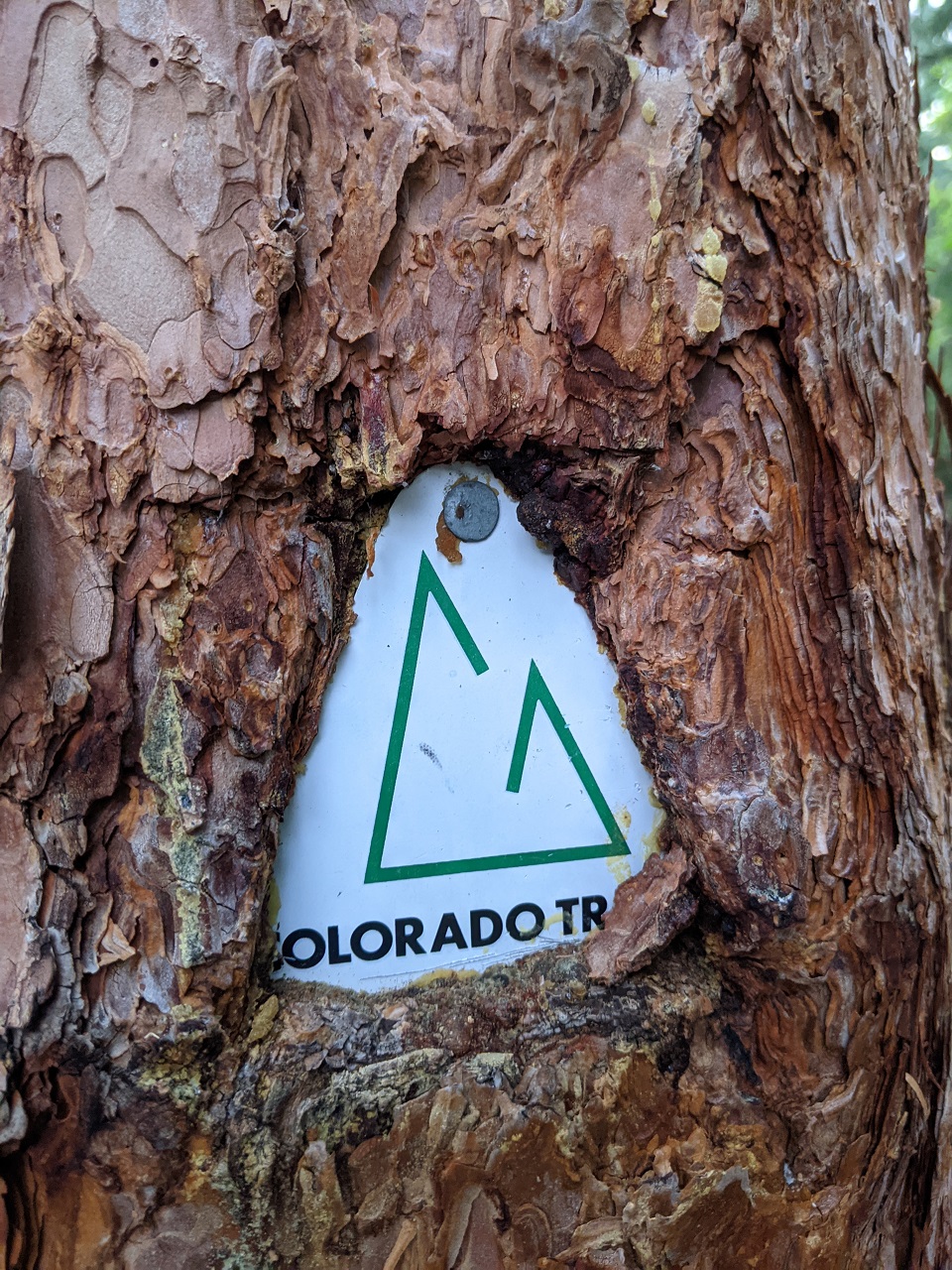 Bit of a view at a high point. Ran into a thru hiker who was not yet sleeping. He offered to share his campsite, but I still planned to ride for a few more hours. In the dark? Yeah, I guess it'll get dark soon. LOL. I don't plan on this taking 30 days!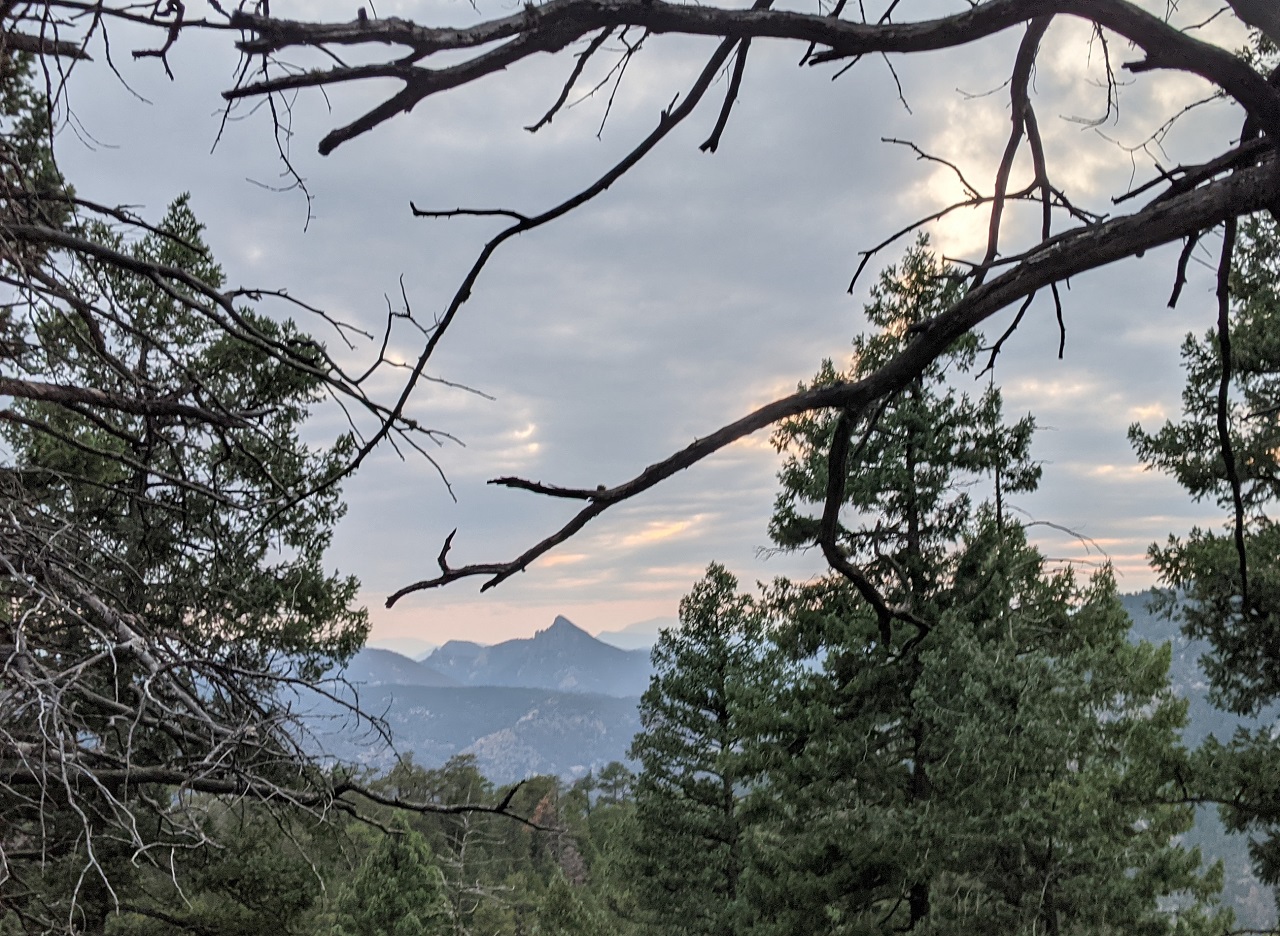 Dropping back down the the South Platte soon after turning my light on. Quite a few more tents off the side of the trail.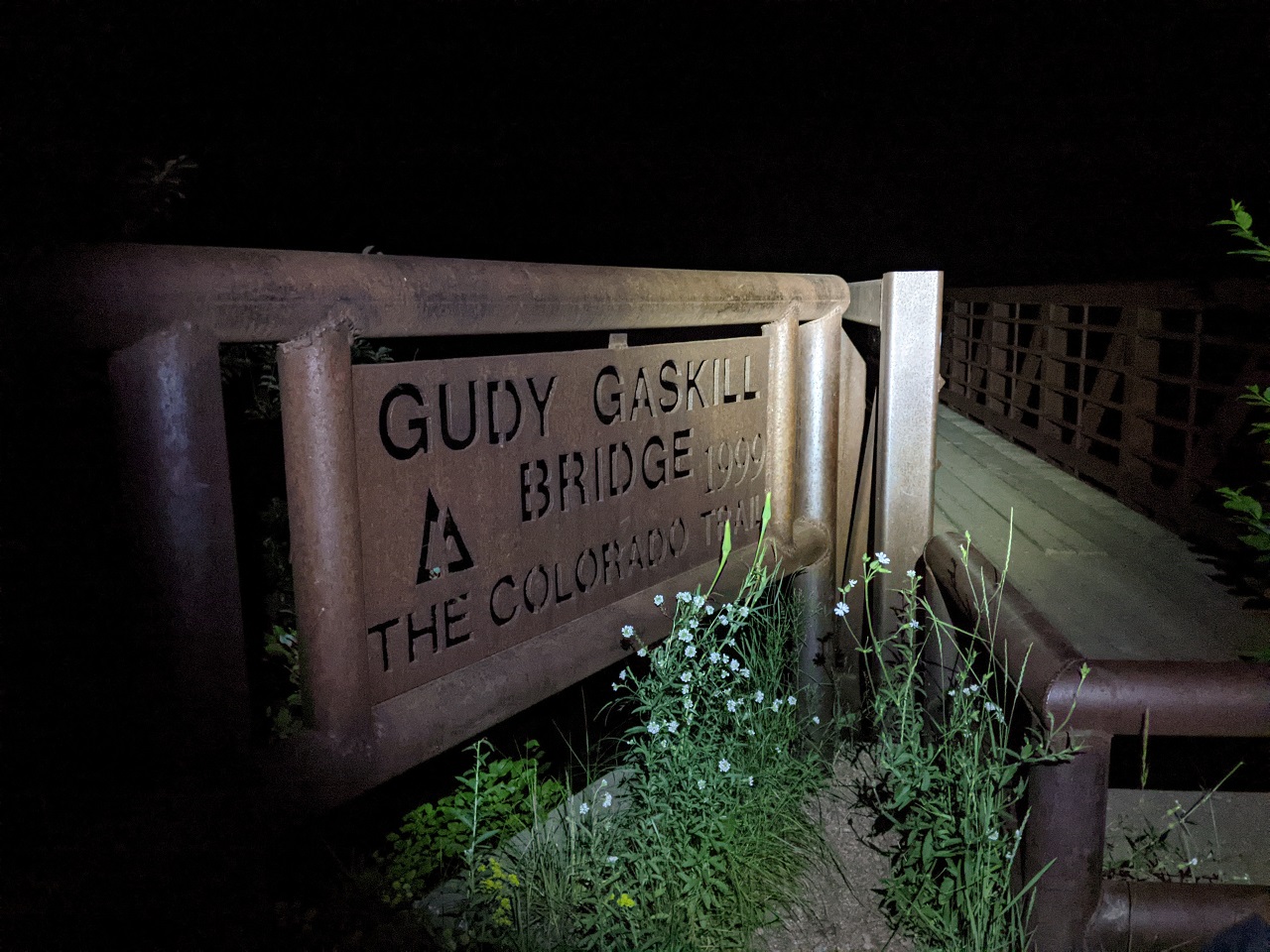 It might be useful to know what flying debris to look out for : ) I didn't see anything. My revised goal was to finish the 1800ft climb out of the river. That would set me up for some nice riding in the morning. Most of the climb went through an old burn area so I wasn't missing out on any amazing views.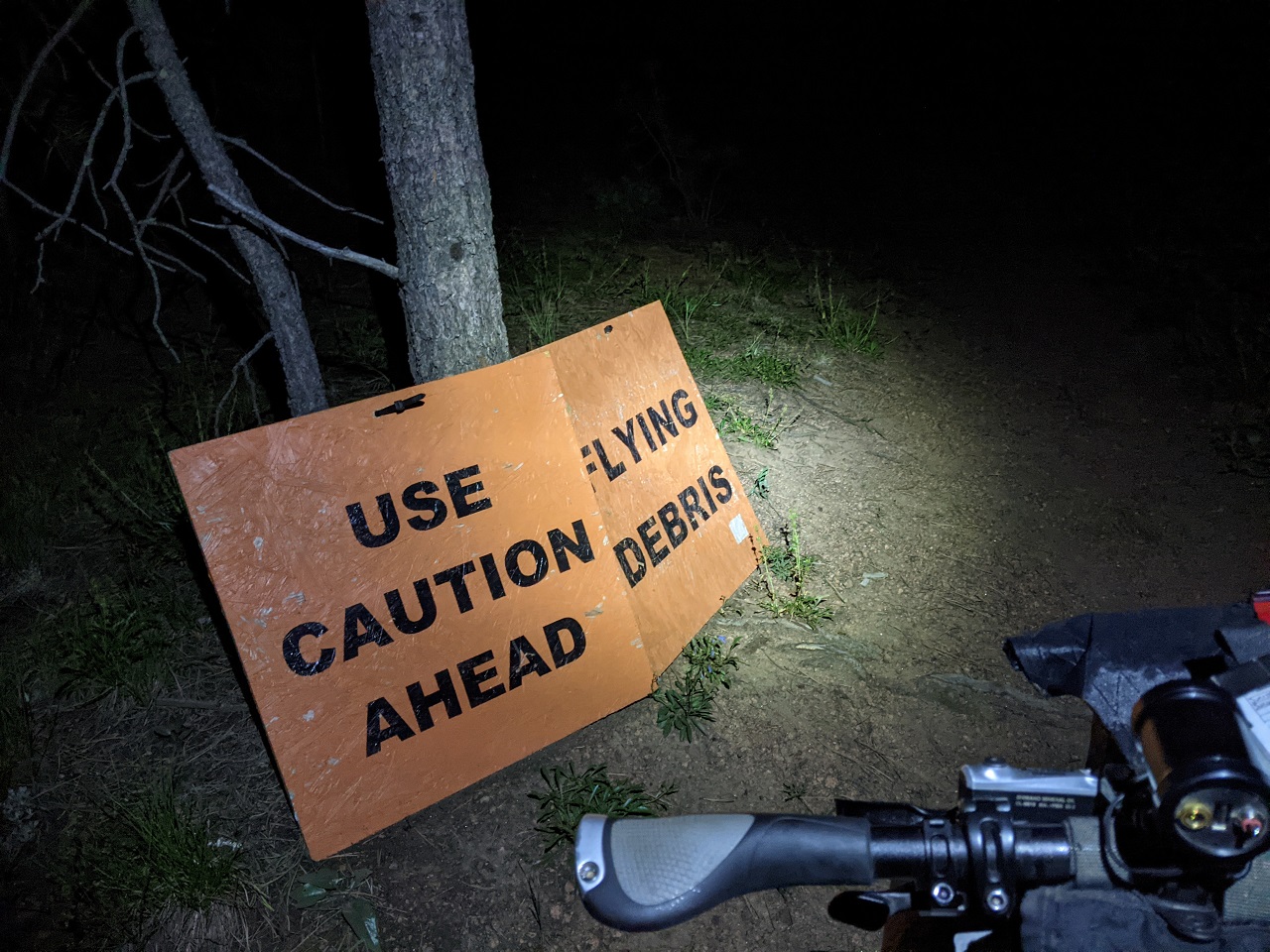 Finished the climb just before midnight. There had been tents crammed into every available space once some flatter terrain appeared so when I found a cool spot that was unoccupied I figured that was good for Day 1.
Stats, including bike path pedal from the metro - 34.6mi, +4,720/-2,190ft. Moving time was about 6hrs.