Discussion Starter
·
#1
·
2019 Arizona Trail Race - 750 miles from Mexico to Utah along the Arizona Trail.
For me this event is the final exam of bikepacking because it has it all: deserts, forests, big mountains to climb, scorching temps, freezing nights, snow at elevation, hike a bike, and the most intimidating challenge which is having to carry your bike across the Grand Canyon after riding 650 miles. For me doing this route had been years in the making. Not to train or prepare so much as it's very hard for me to get the necessary time off work this time of year. I've ridden a lot of miles on the AZT including the AZT 300 back in 2017 and doing the full 750 has been on my mind for a long time. But something had always come up preventing me from committing. Finally this year I got approval for two weeks off work. Time to get my **** together!
I have a pretty solid bikepacking setup already. Gear list was started months in advance, then revised numerous times. Some gear was upgraded, in particular getting a frame bag for my hardtail, a couple new accessory bags, a lighter bivy sack, and new tires and drivetrain on my bike. Having recently blown up the rear hub on my full suspension bike I replaced the Stans rear wheel with one that has a DT Swiss hub. Not a good idea to go into an event like this wondering if your gear will hold up!
The last few weeks before the race were spent studying the route, making cue sheets, gathering gear, test-packing and testing my carry system for the canyon. Before I knew it, it was go-time!
This was pretty much my final gear load, missing only my pack and the set of clothing I'd be wearing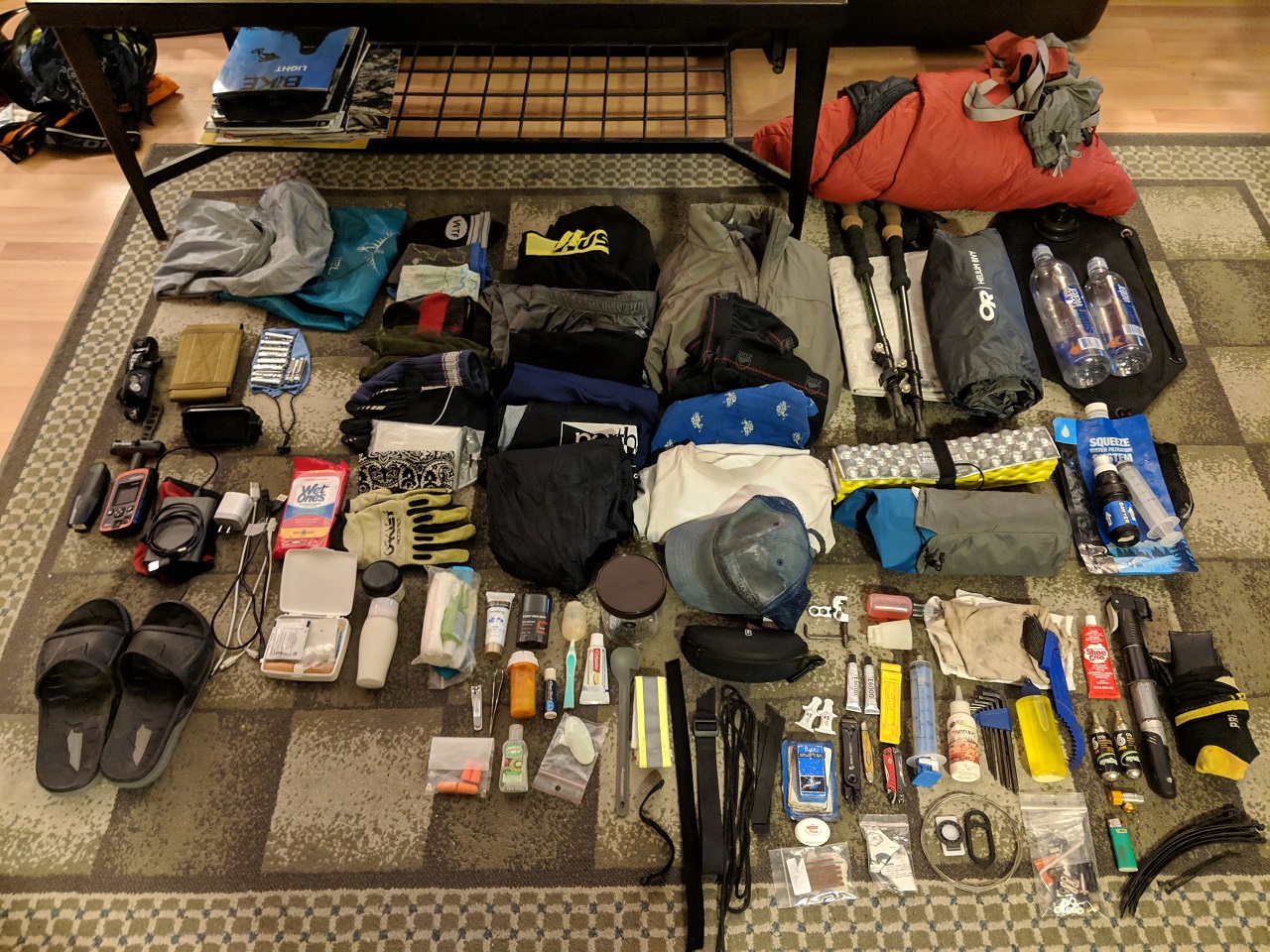 I made cue sheets showing elevation profile, elevations, stats and notes for each segment. This would live on my handlebar/stem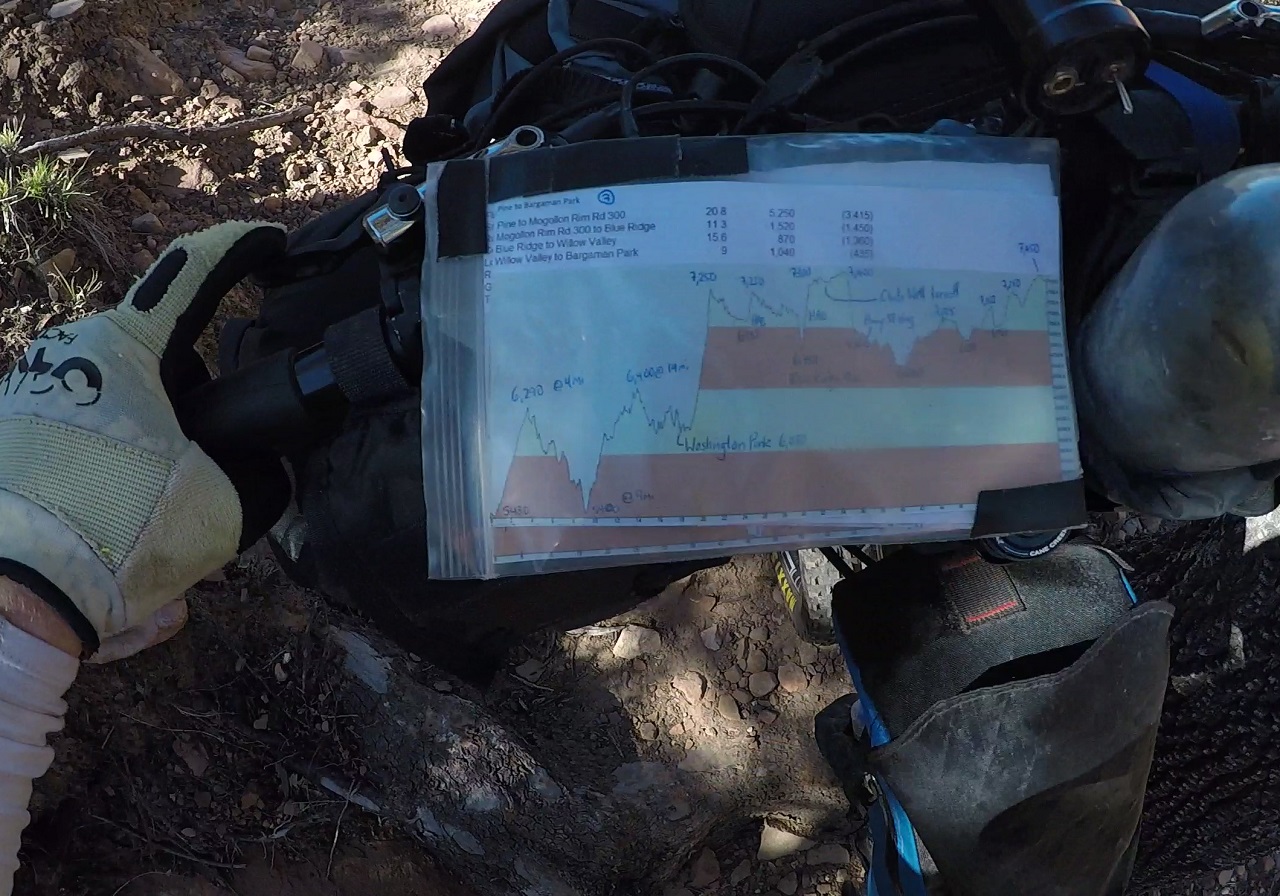 Next up, final test pack of gear on the bike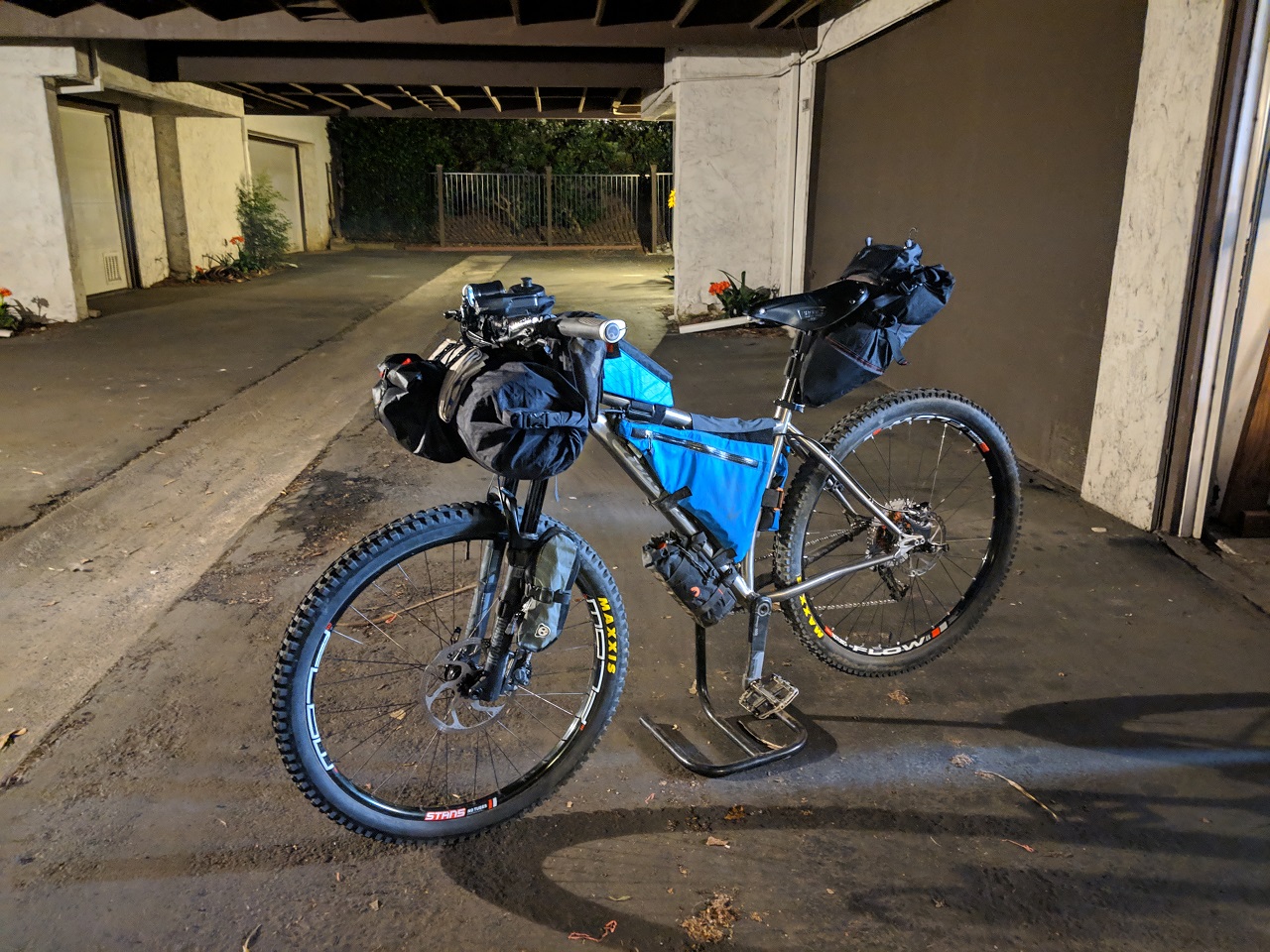 Then, re-load that onto my pack for a final canyon setup test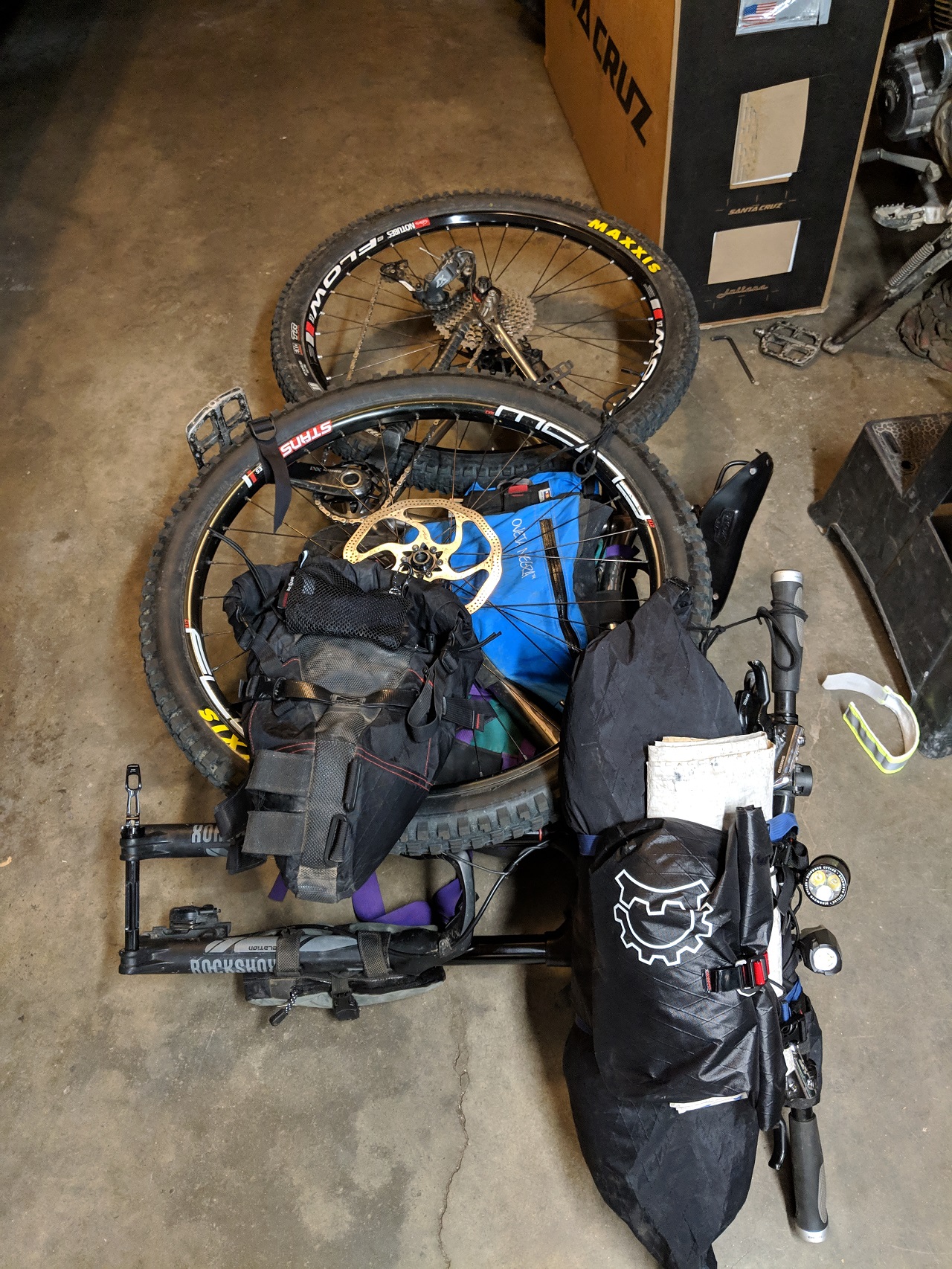 Oof. Weighted, and unweighted. And this doesn't include food or water.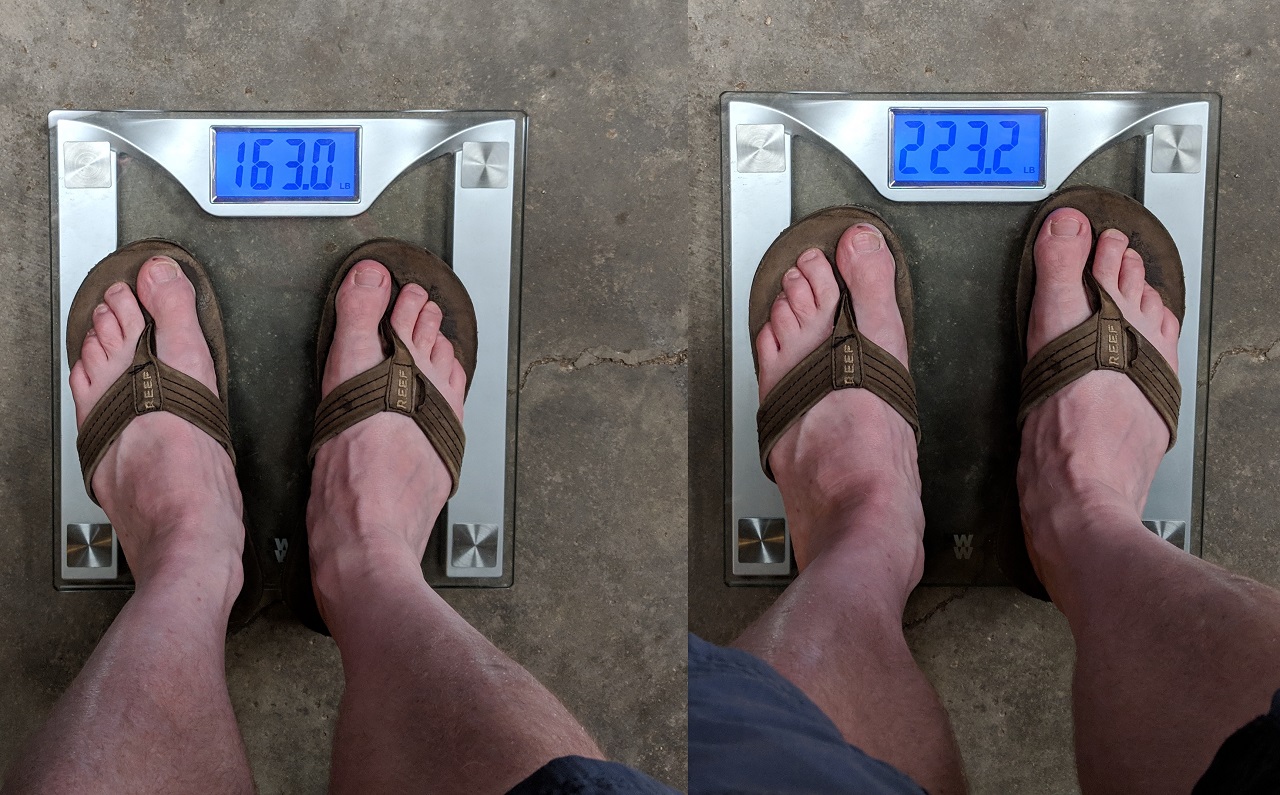 Box it up! Of a few available options I had chosen to fly to Tucson with the bike.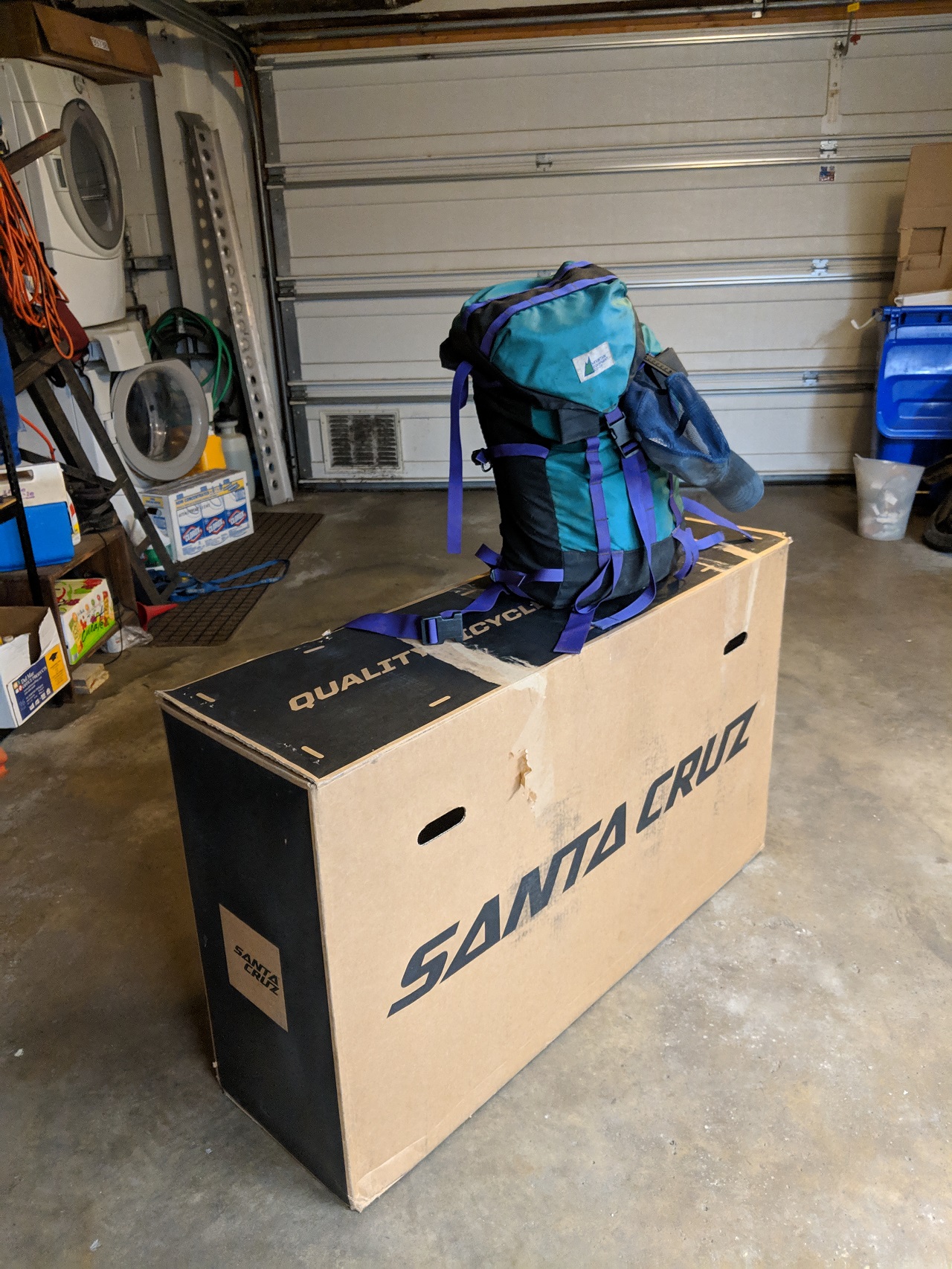 Now, time to hydrate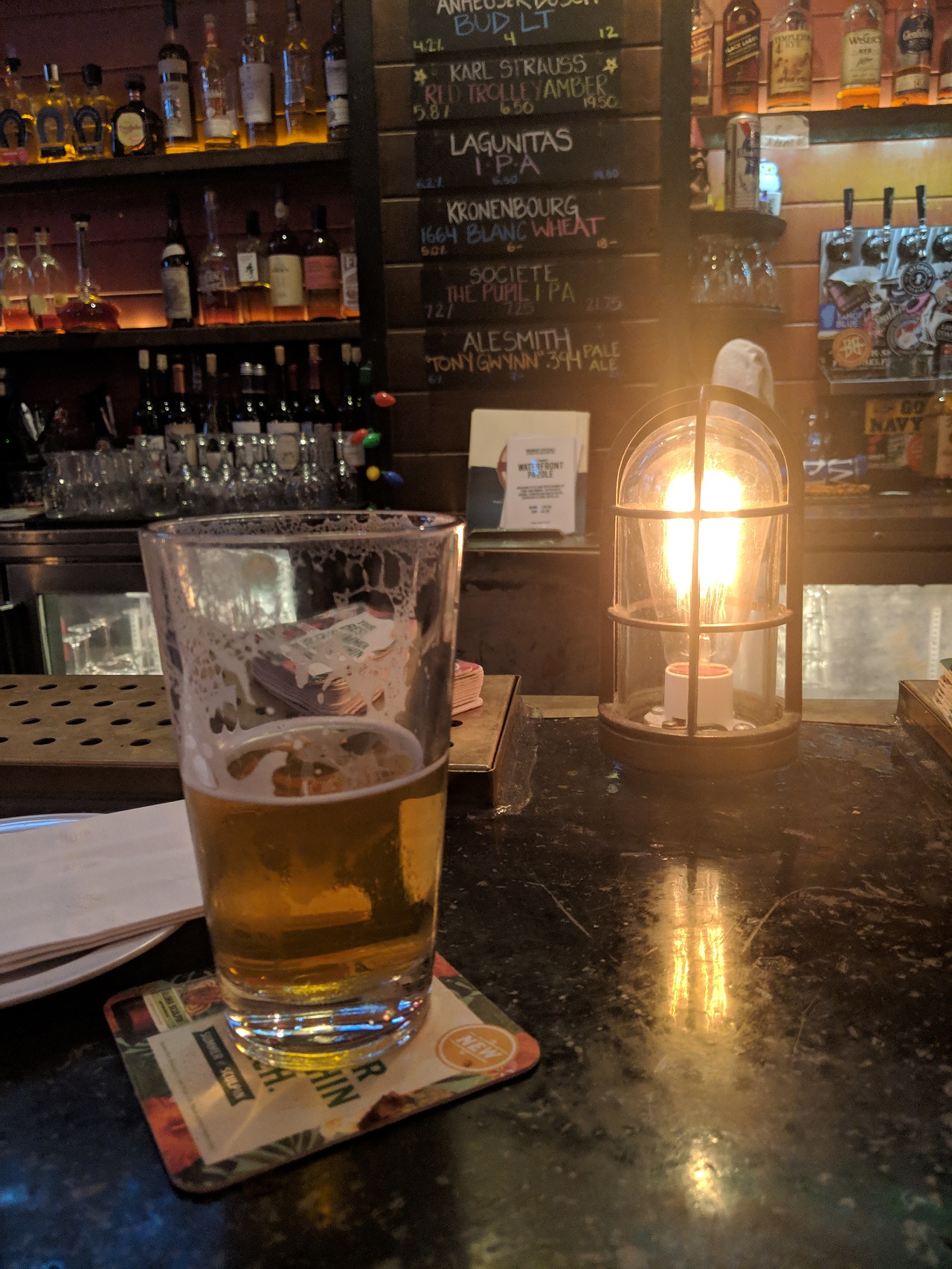 630am flight came early. Stopover in Vegas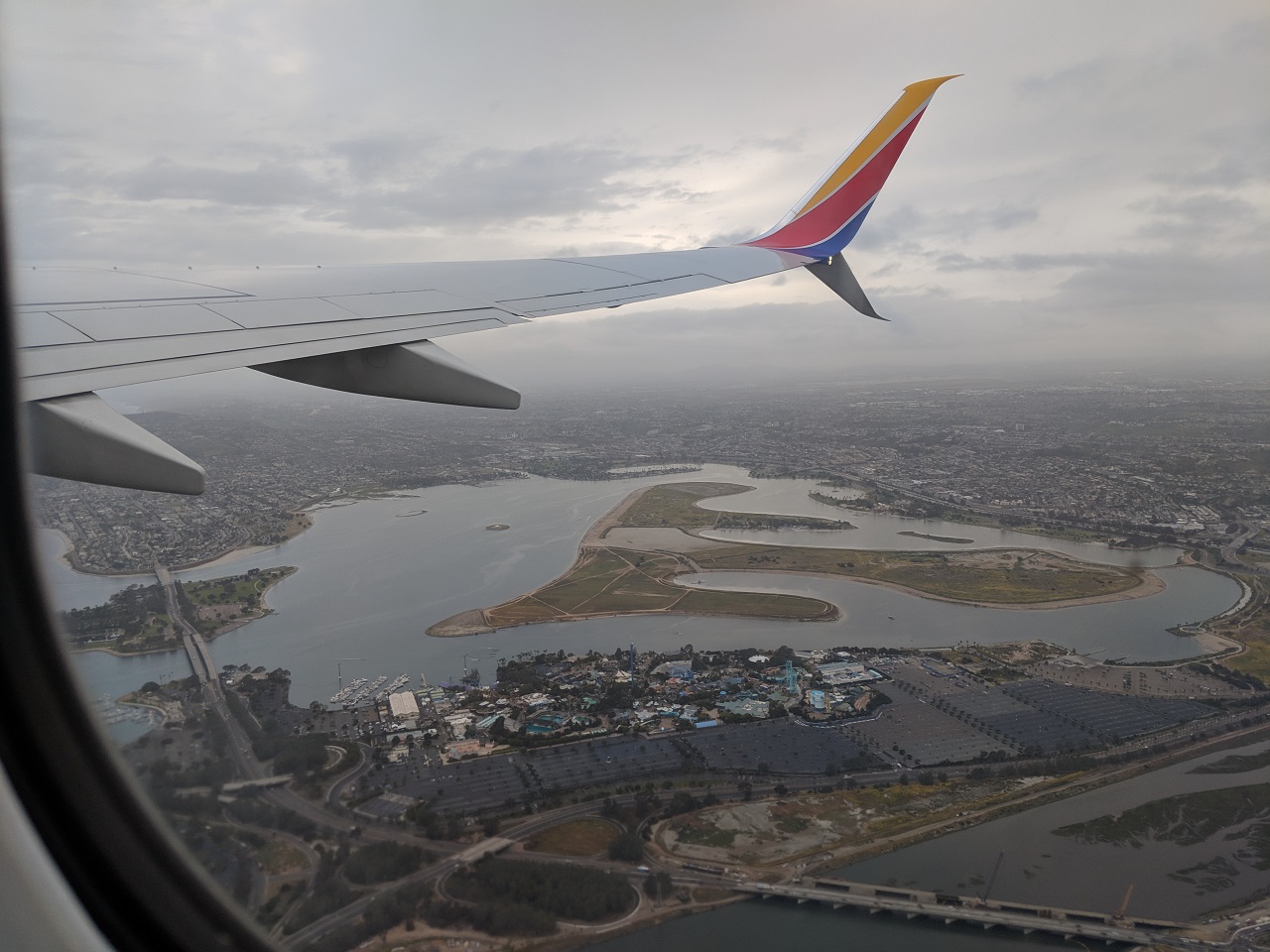 Ruh-roh. This trip might end badly before it begins!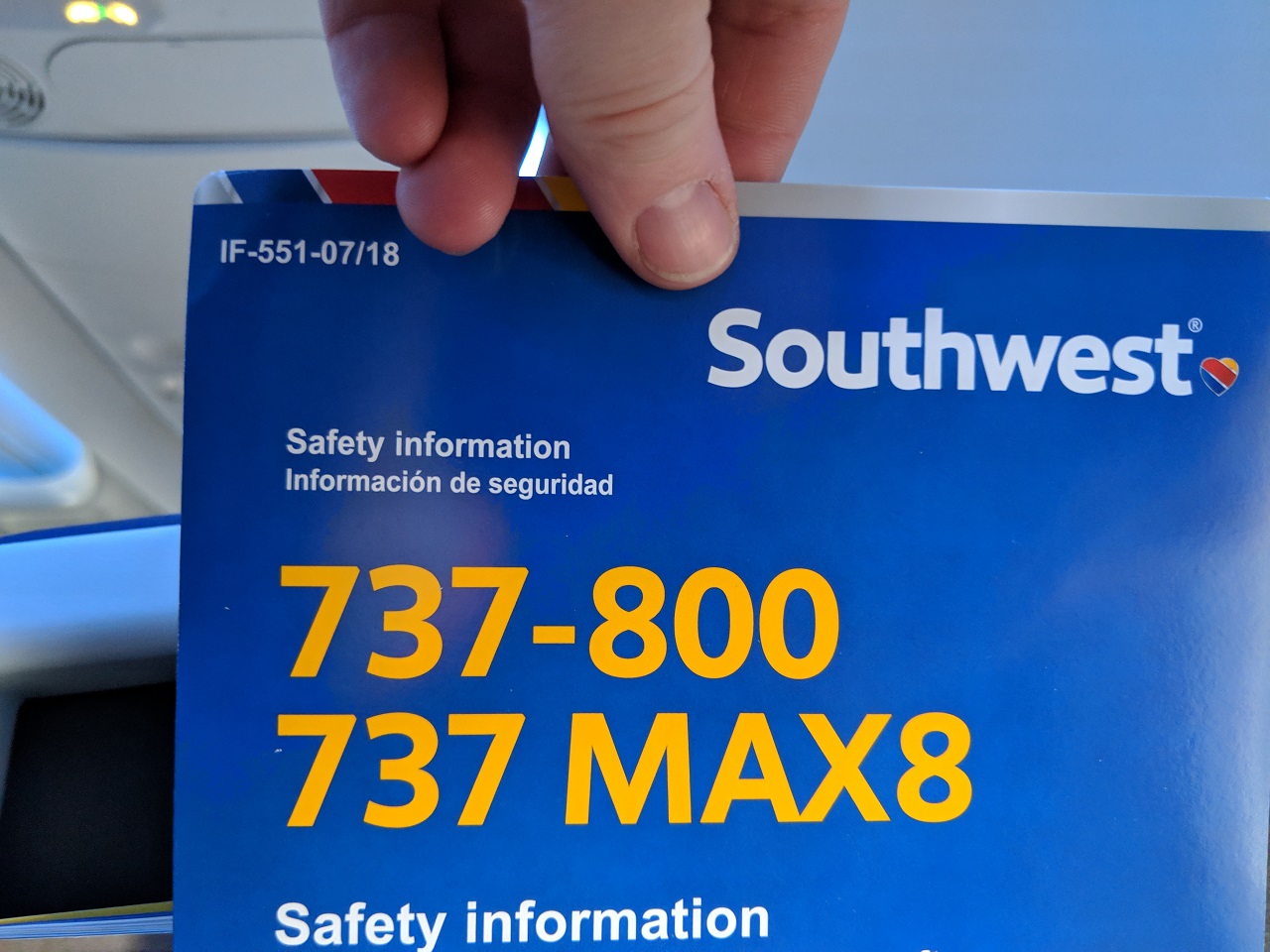 Arrive in Tucson safe and sound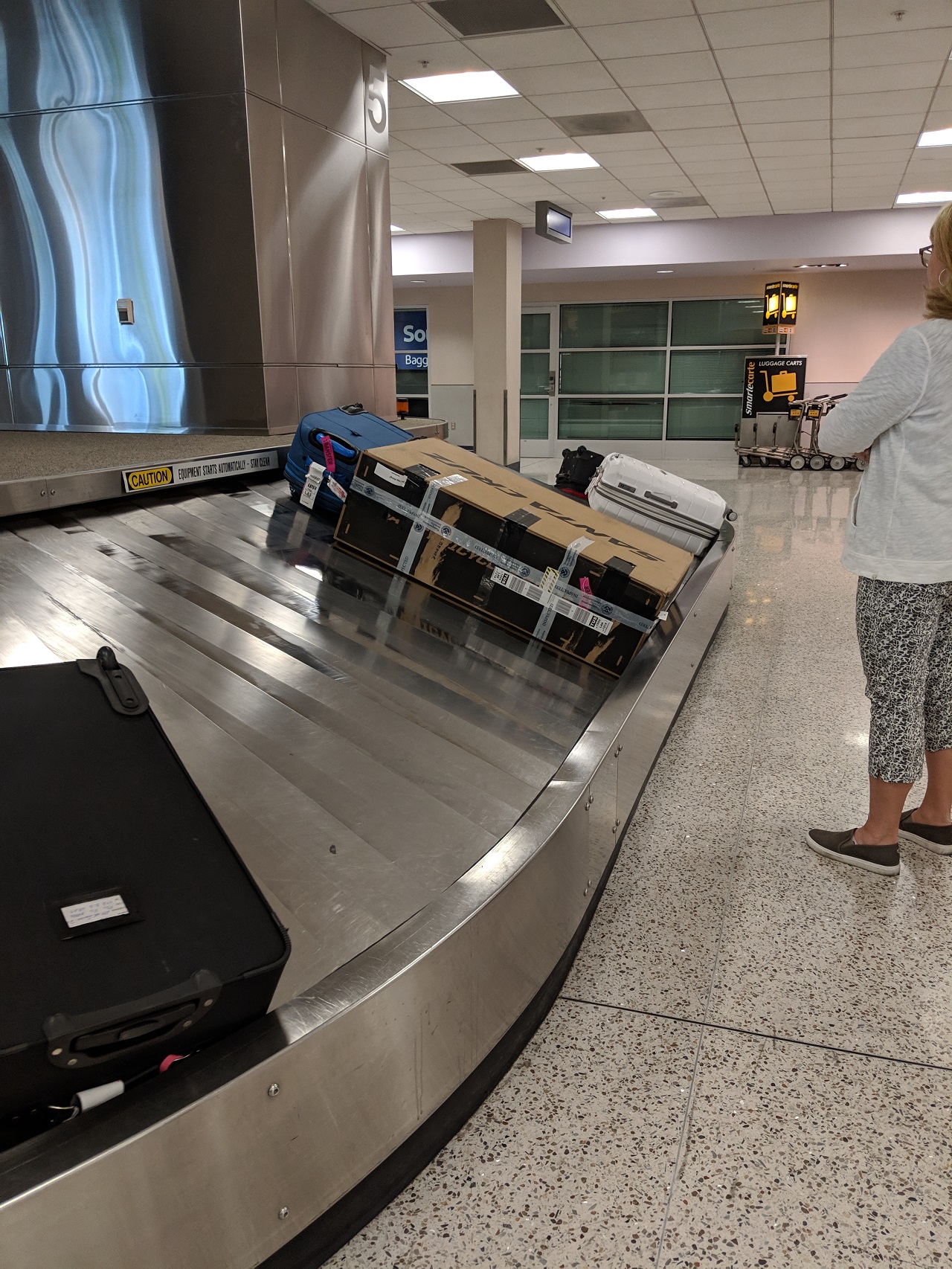 Huge thanks to Mark at Sun N Spokes bike shop in Sierra Vista for picking us up and giving us a lift to SV.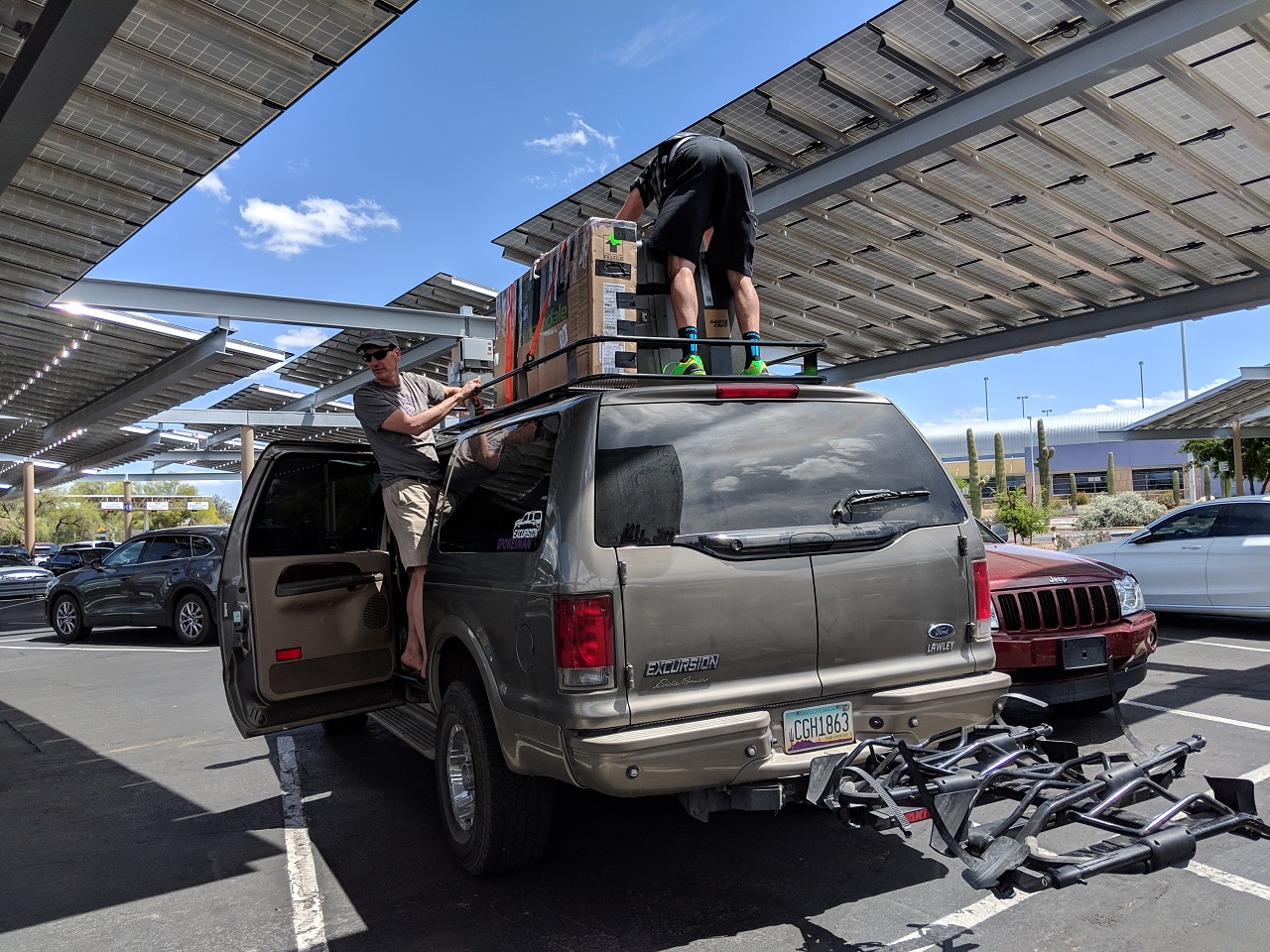 First order of business in Sierra Vista - lunch! L-R myself and other racers Josh, Ken, Brian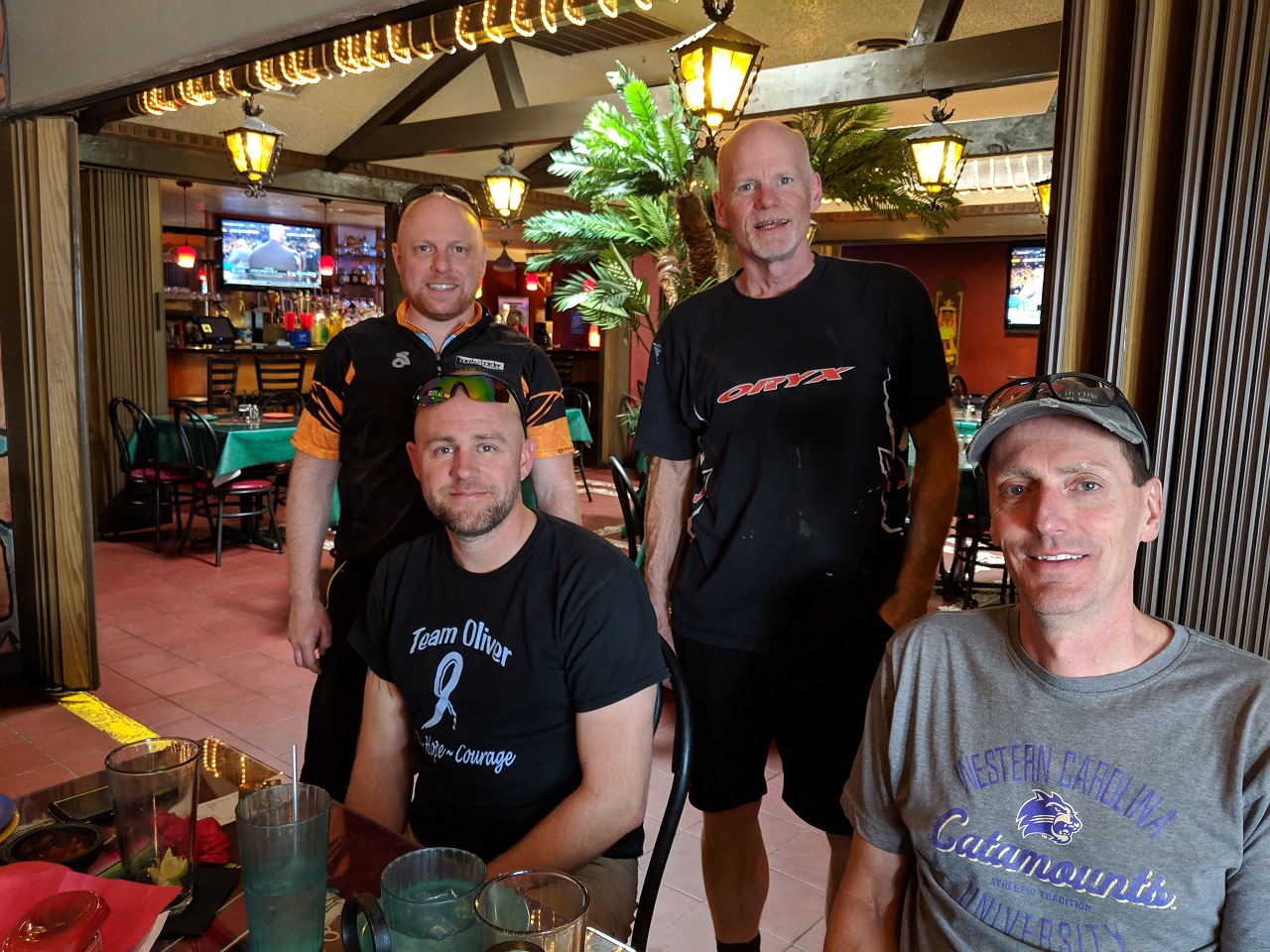 Building bikes back at Sun N Spokes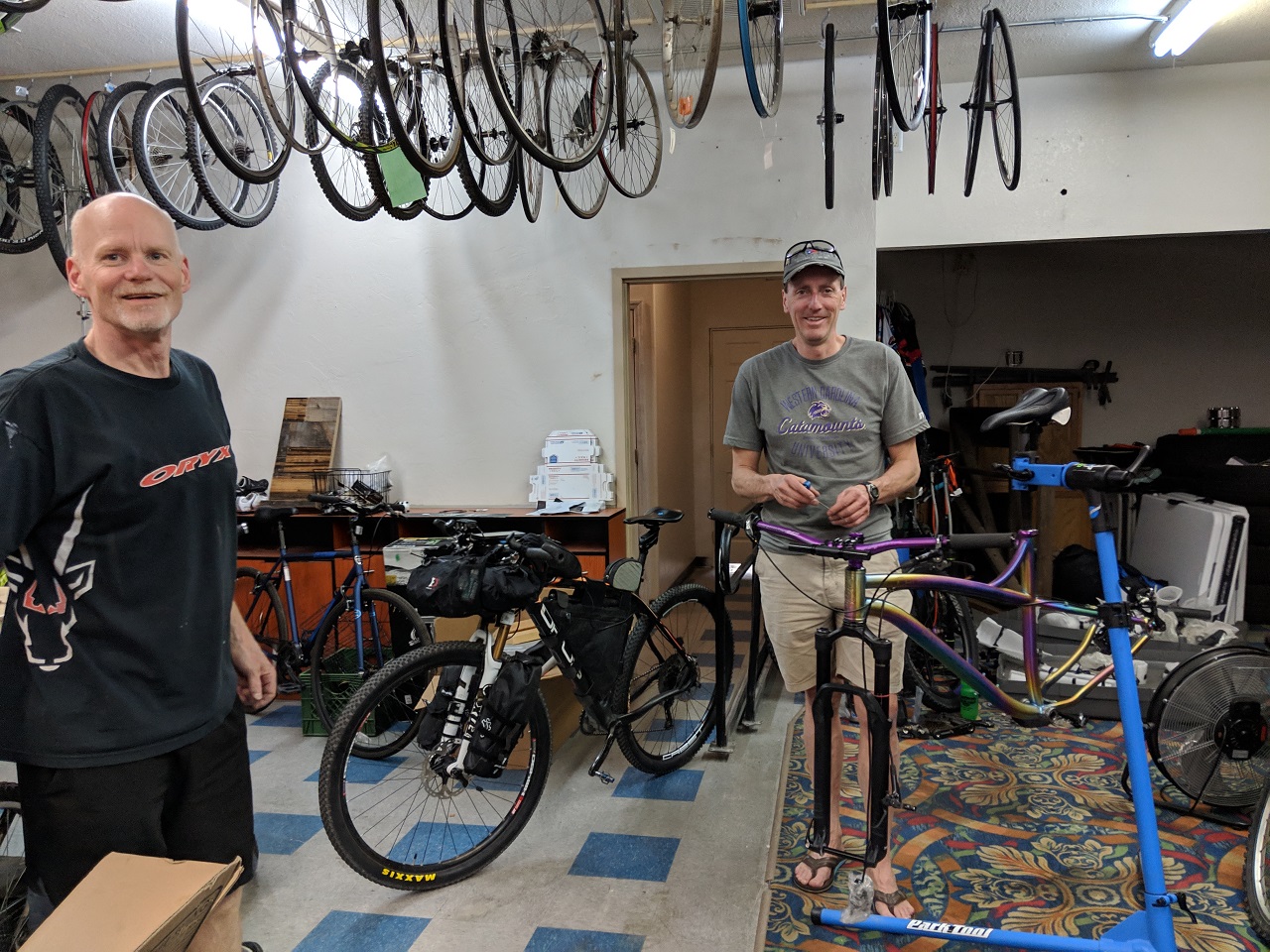 Ready to go!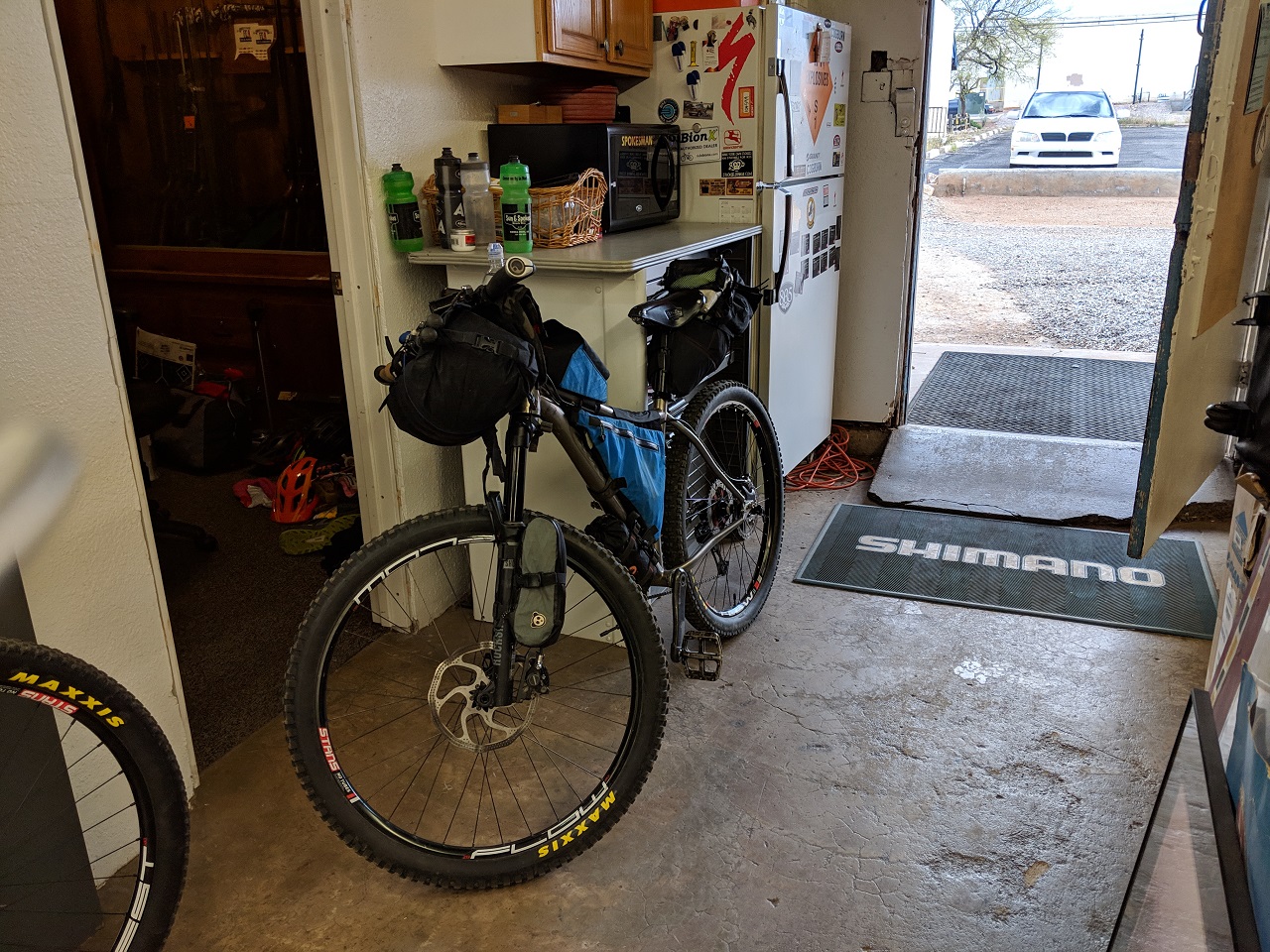 It was around 5:30pm when we finished building bikes. Mark asked me when I wanted to be dropped off at the start line. It really didn't matter, although I had hoped to do the couple-mile hike from Montezuma pass to the southern AZT terminus that evening. But with a 45 minute drive, it was too late for that unless we left immediately. It had been raining on and off that afternoon and there were still dark clouds over the mountains, so when Mark suggested I join his family for dinner and he could drive me out afterward that sounded like a great idea. Thanks, Mark! We got up to Montezuma Pass around 9pm. It was dark and windy, and threatening rain. I had planned to ride down to the start line from there which is a few miles down. AZTR doesn't start at the actual AZT terminus because that is in a National Monument which doesn't allow bikes on trails. Mark offered to drop me off right at the border given the blowing wind, which I gladly accepted. I knew there were 3-4 other riders planning to start a day early but saw no one else there. Mark headed back home and I was on my own in the dark. I found a spot a ways back from the border fence and got set up to sleep. Lights out by 10pm.