Discussion Starter
·
#1
·
Bitterly cold ride on Saturday. You know what they say, there's no such thing as too cold, but there is such a thing as not enough clothes. That was me on Saturday. Rode for 2 hours, wasn't comfortable the whole ride. Cold legs, numb fingers and toes, cold ears. Whine, whine, whine.
Despite the cold we had a pretty good ride. At the end Little Red Rockinghood said it was her best ride ever. Frozen ground means lotsa traction. LRR is not a cold weather person. The fact she had such a good ride says something... I took more pics, I swear all of them were blurry, probably from me shivering. I don't know the temp, but it seemed pretty consistent throughout the ride, probably somewhere between 5 and 10 degrees. No wind, but no sun either.
Today we hit up a local favorite. Every time I ride this place I think "why don't we ride here more?". A lot of rocks. Nasty, doable climbs, and nasty doable climbs littered with rocks. It definitely keeps you interested.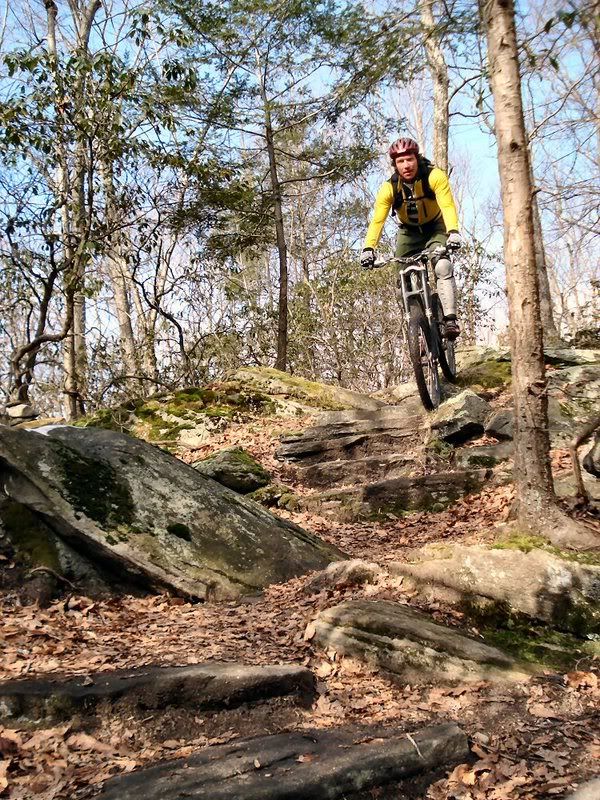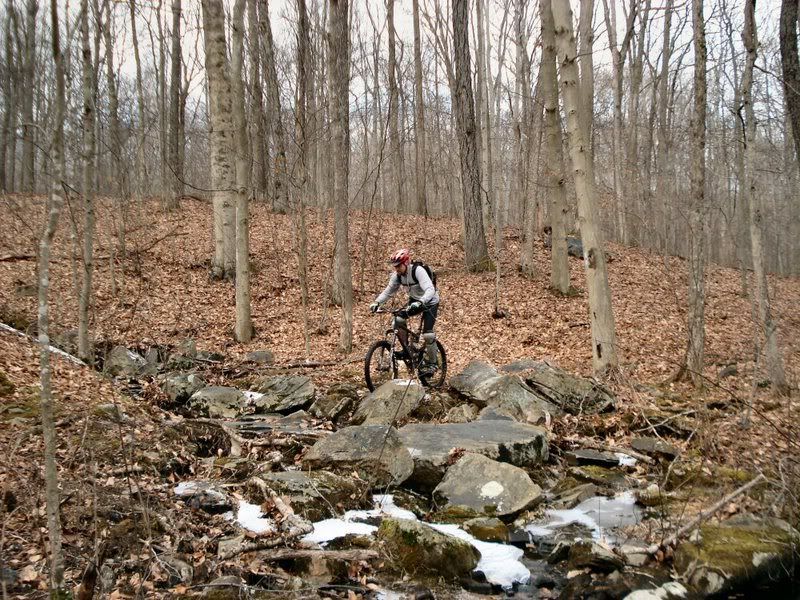 As an added bonus, the lake was frozen and with a light layer of snow on it, not all that slick. Pretty fun to cruise around on the ice, see what you can get away with.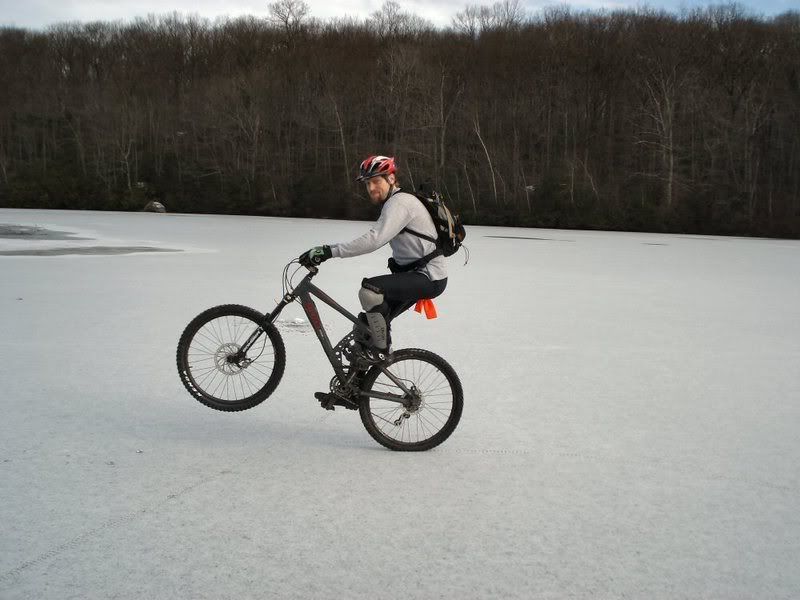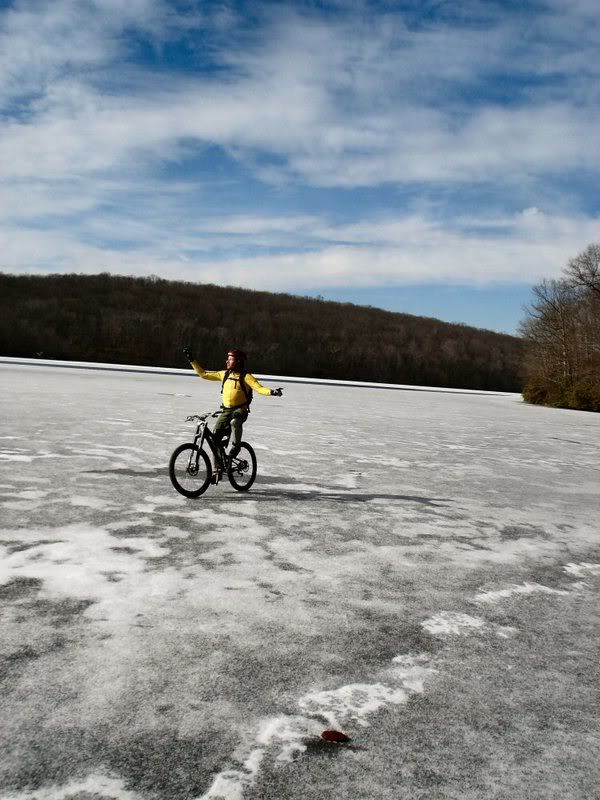 One of these guys had a mechanical, can you guess which one?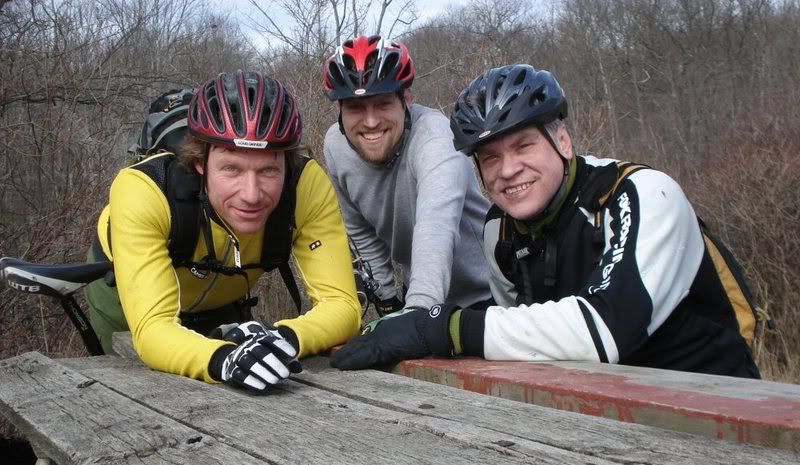 Two great rides... Heading out to LV tomorrow for work, on to Southern UT after that (Gooseberry etc.). So psyched I can hardly contain myself...
John