Discussion Starter
·
#1
·
There's a lovely stretch of singletrack trail in north Georgia called the Pinhoti, that allegedly stretches almost 100 miles; when you put all the pieces together. The 34 mile section near Dalton, Georgia is lovingly referred to as "The Snake." The Northwest Georgia Chapter of SORBA has hosted a time trial on the Snake for the past few years. The first wkd of Jan, Feb, & March mountain bikers are challenged to test out their skills against one of Georgia's toughest trail (the toughest in my opinion).
https://www.nwgasorba.org/the_snake.html
It is an out and back trail, so the best way to ride it is with a shuttle (especially if you do the full 34 miles). When we do the 17 mile option, you have a pleasant 8 mile ride back to the car. That's no big deal when it's 60, or even 50 degrees outside. But on these cold wintery days, everyone is happy when a shuttle offer arrives.
17 miles doesn't sound like a big deal at all. Phew, so what. I do more than that on my singlespeed night rides.
Wellllllllllllll, it IS a big deal when 65% of it is this
This weekend we hit paydirt. Quite often now, some gracious folks from the NWGa chapter will offer to host a shuttled Snake pre-ride. We saw that posted on the forum, and knew that would be our ride for Saturday.
It was very cold today, so we had to wrap up good. Usually I warm up quickly when the trail starts out climbing. But not today. I stayed cold the entire time.
Don't think it got above 40 degrees.
For the 17 mile ride, it starts at Snake Creek Gap, immediately climbing.
This section isn't terribly rocky. But there's enough roots, rocks, and pitches
to make you work.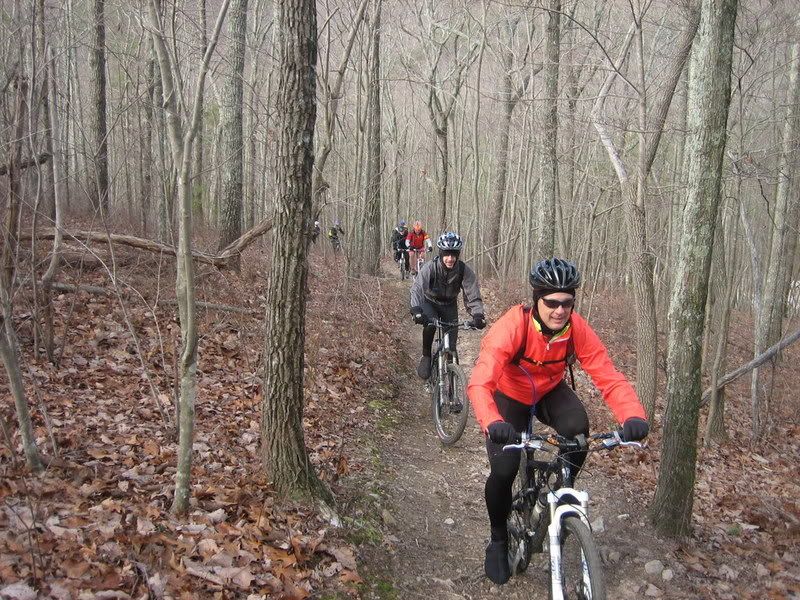 James Stankowitz is "The Snake" Man. He's one of the persons
responsible for making The Snake happen and bringing the Pinhoti alive.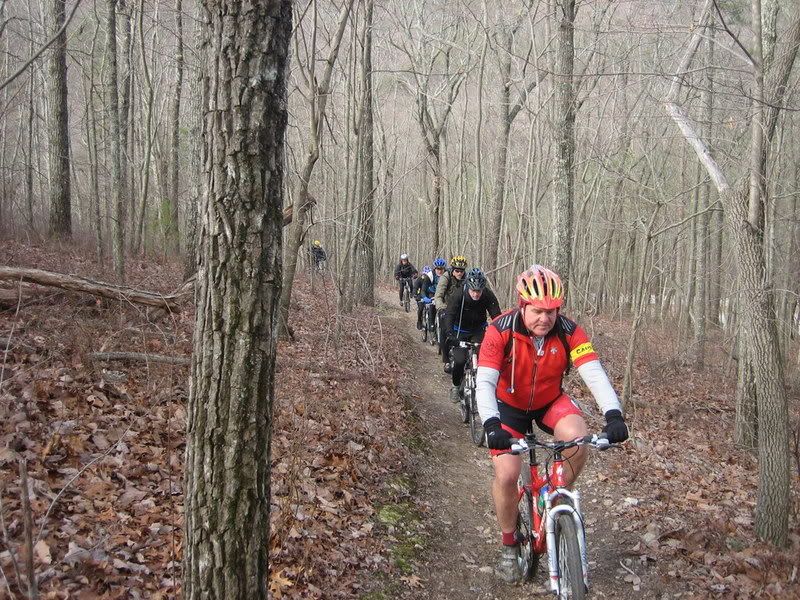 We had a good turnout of riders in spite of the weather.
Everyone wants to get as many opportunities to ride the Snake before
the fateful day.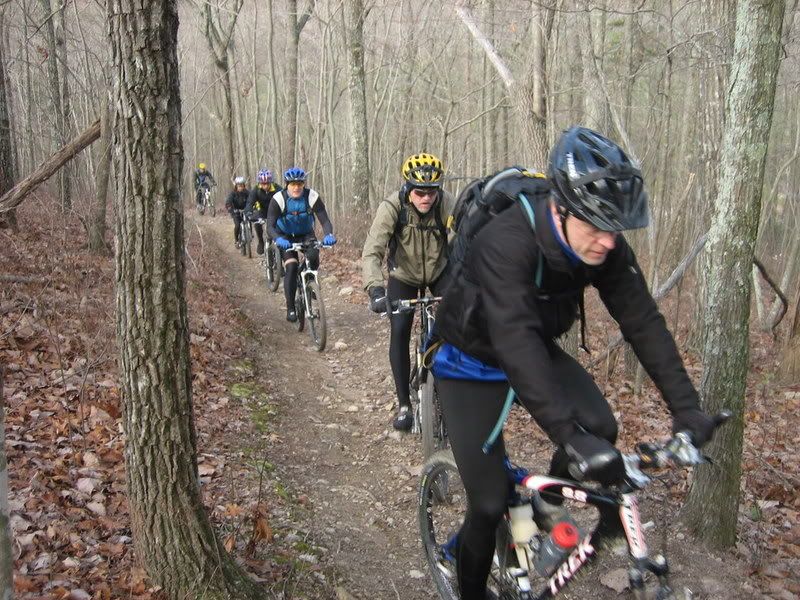 Nice frozen ground makes for easier climbing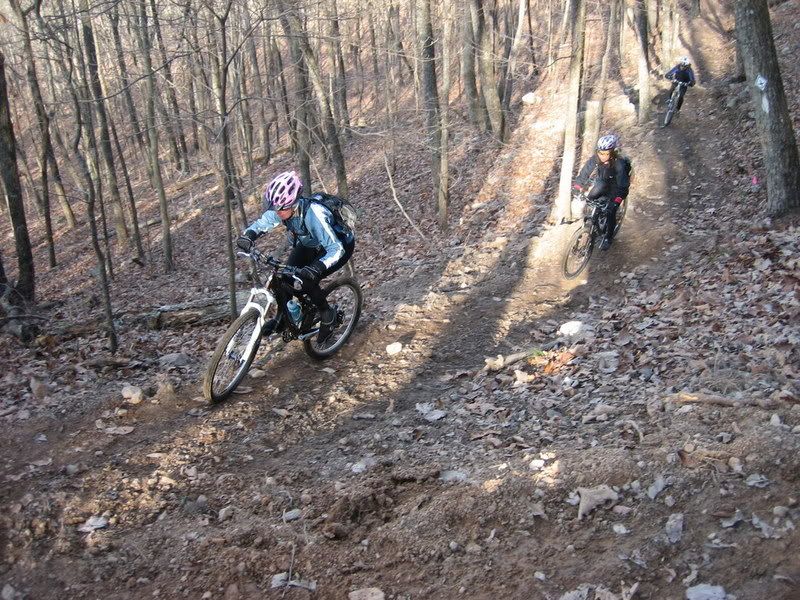 Showing off his 29r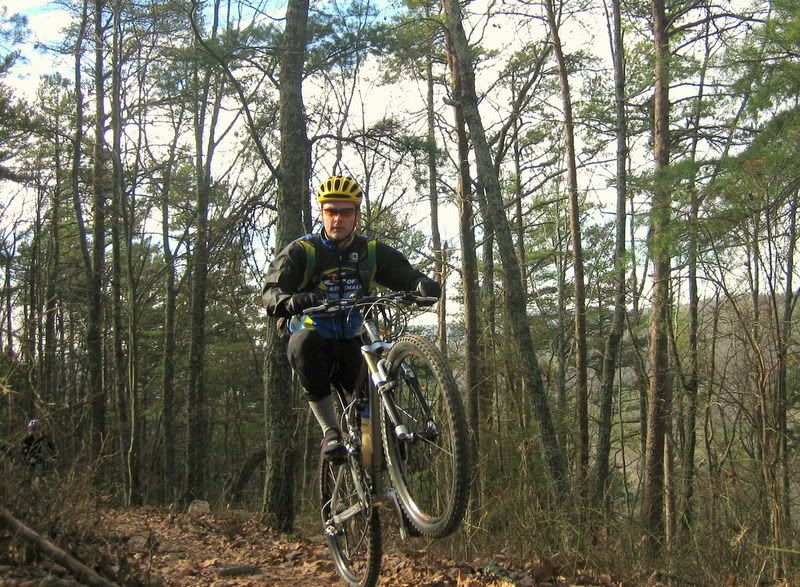 A relatively nice smooth section.
The trail climbs up to the top of the ridge and then rolls up and down,
through innocent looking roots and rocks. Not too many on this part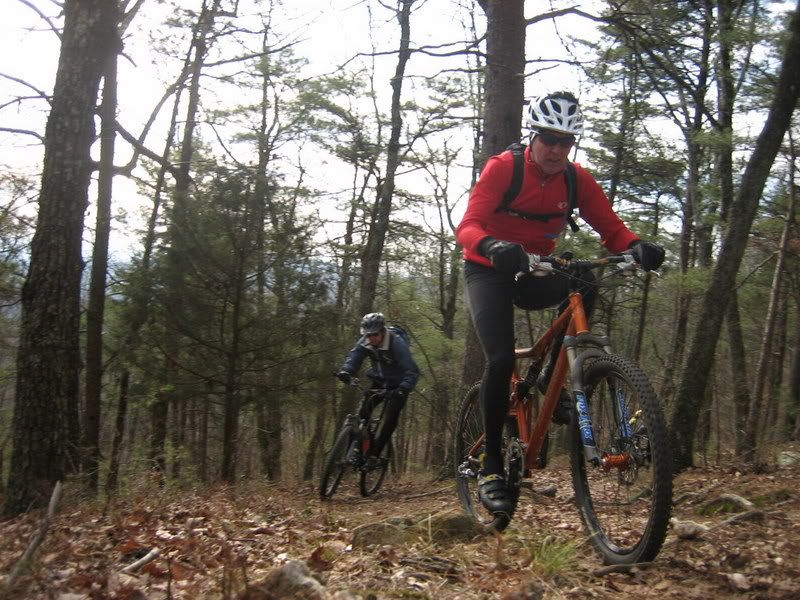 Navigating through the rock gardens takes so much of one's energy,
that I didn't do much picture taking. It's so much easier to
snag a shot in the rare smooth sections.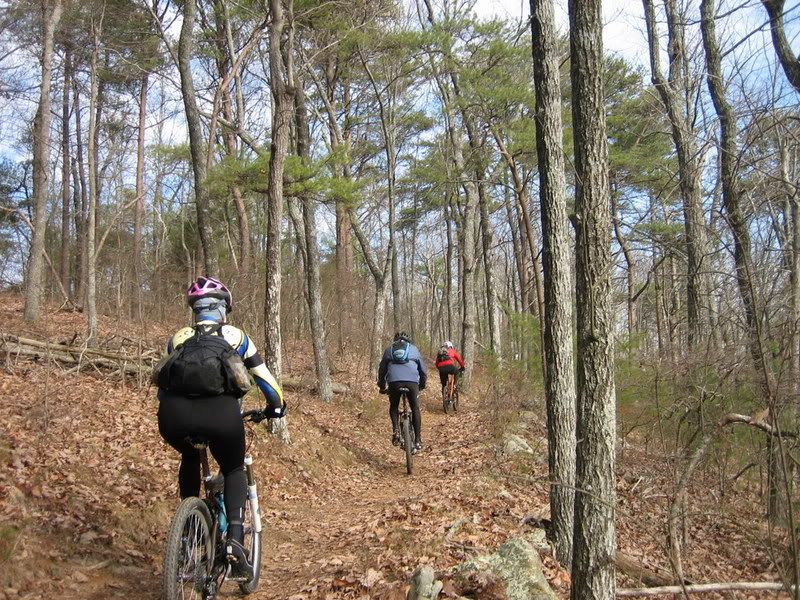 Eventually we begin a nice loooooooong downhill that swoops you
down to some creek crossings.
Always brings a smile to your face to go downhill!
The only doubletrack section is climbing back up to the ridge line singletrack.
Gives you a chance to gather your wits about you, because the next
7 miles will work you over like a Maytag.
Here we go, lots and lots of rocky singletrack.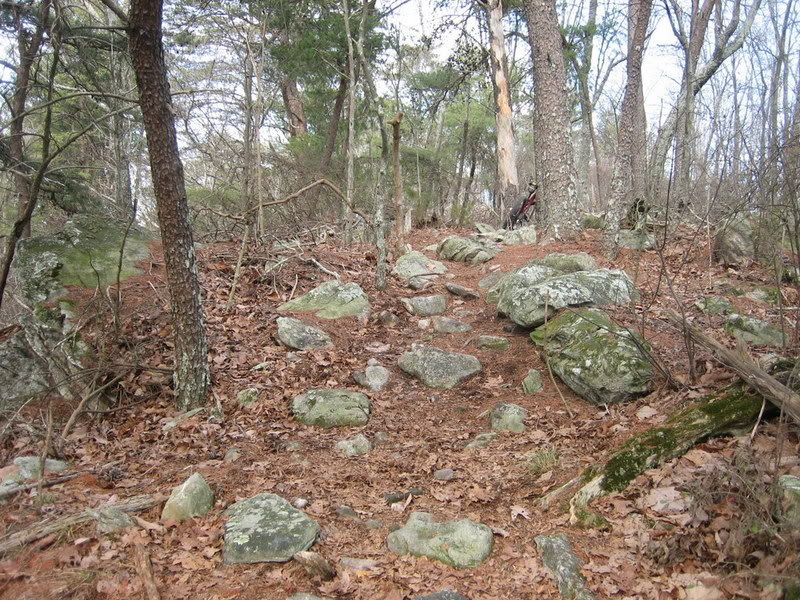 It's best to find your groove and stay in the zone. If you keep your
momentum, it's a cool feeling to keep it going from one rock garden
to the next.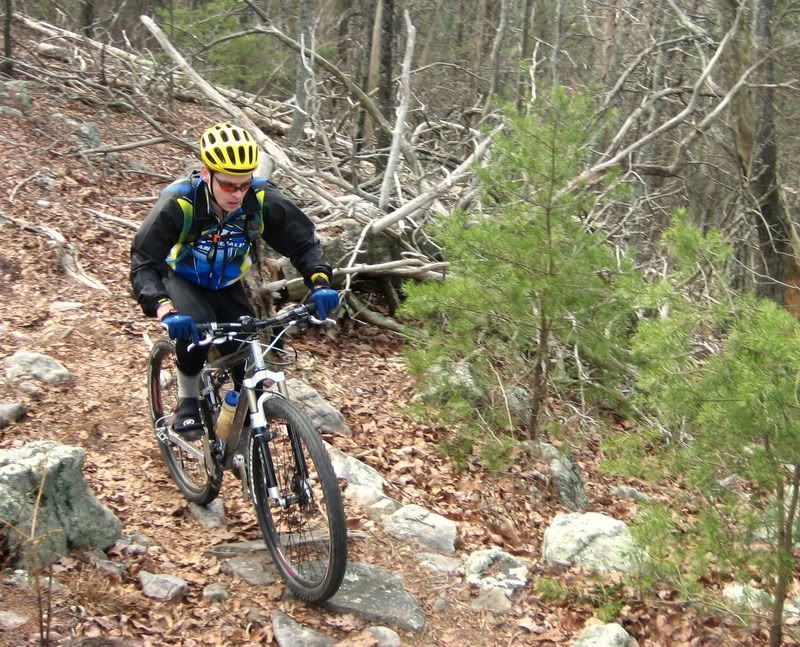 mtbmini found his groove!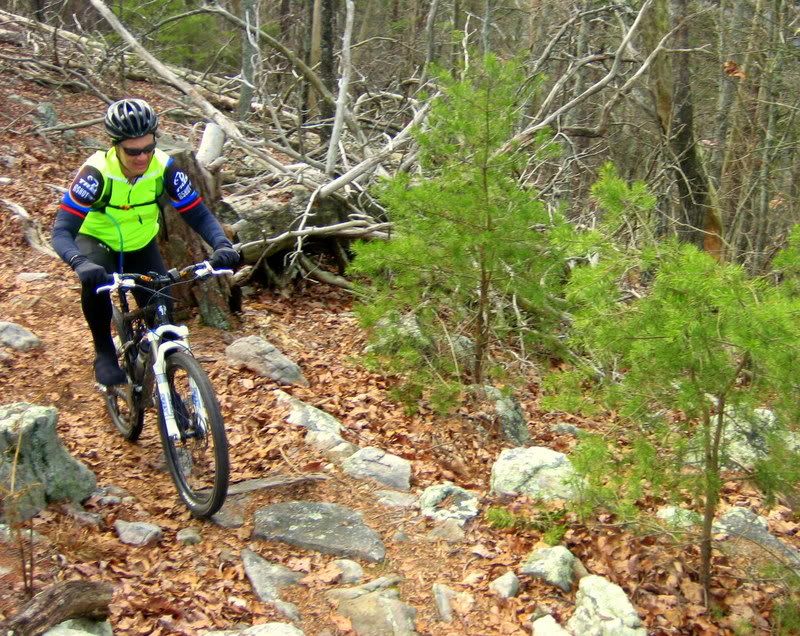 It was another awesome ride for a cold winter day.
17 miles, (about 14 of it singletrack)
2 hrs, 20 min
2400' climbing
If you're ever down south, come out and try The Snake! This is one snake you'll be glad to tackle!