Discussion Starter
·
#1
·
Just finished building this thing up with my new frame and what not. It's definitely the tackiest bike I've ever owned.
But I mean, I'll be getting all the ladies with this machine.
As most know I snapped my 04 (or 03? I don't remember) Titan and they warrantied it with this new 05 one. Should be interesting since the old one was 18" and this is 15", definitely interested in seeing how that affects my riding. Basically setup the same as the old one though aside from the new Psylo lowers replacing my bent ones.
-side note: Only thing I'm not too thrilled about is that it has such long chainstays. I think they're somewhere around 16.5-17" long, and I've already found out that my lack of manualing/wheeling skills makes it even harder to do it.
Spec list is:
05 Titan - Chocolate Brown
03 Psylo XC - OLD PsyloRace lowers
OLD DeoreXT octalink cranks
Shimano bb
FSA Pig headset
FUNN Serial Killa stem
KORE bars
Shimano LX shifter
Shimano Deore derailleur
Shimano XT cassette
Sun DoubleWide (kawasaki green
) rear wheel on XT hub
Atomlab Trailpimp front wheel on Atomlab hub
Soul Cycles seatpost / SDG saddle
E.13 SRS chainguide / mystery brand 36t ring
Maxxis 2.35 SemiSlick High Rollers front and back (currrently too lazy to swap off the Mobster on front)
Enjoy / throw up / be amazed.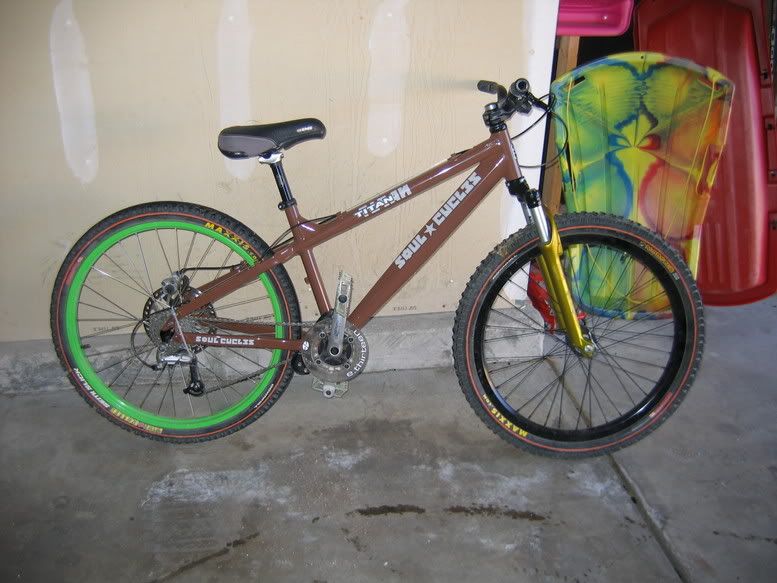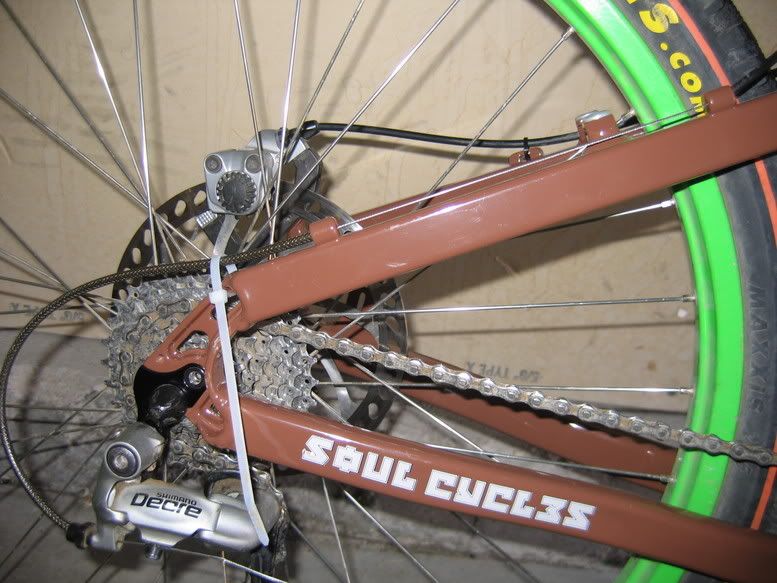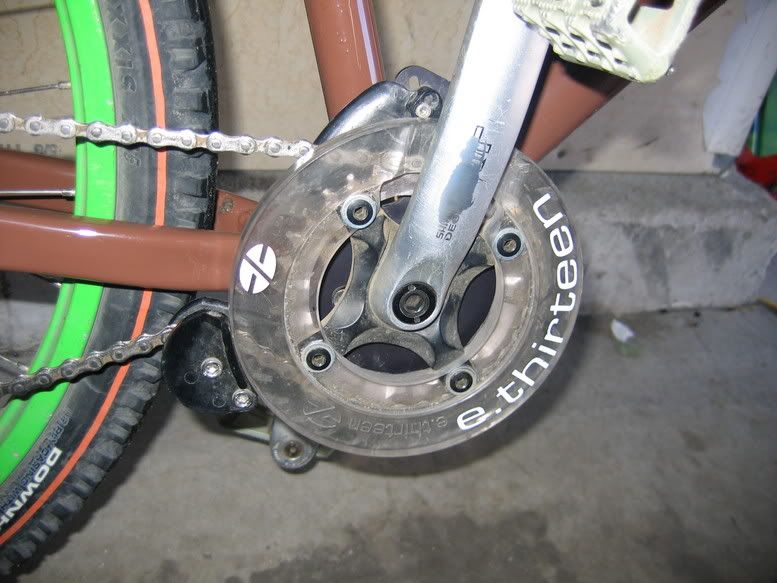 Oh, and JJ, I think (and this is using the cost of the old frame) that including all the parts and service throughout the last 18+months, I've probably spent like $900 on it.
Just kidding man, your Nemesis is hella pimp and I'm just givin ya sh1t for it.
cuz I'm jealous.