Discussion Starter
·
#1
·
Since most of SS'ers start from DIY's, I added a little instructables on how to achieve the "perfect" chainline. No more guess works and eyeballing so grab that ruler.
The instruction is for SS conversion from geared cassette and having the front chainline as the constant, meaning that the chainring is fixed and the cog will be the one to follow/adjust.
1. Measure your front chainline. This is the distance between the center of the frame/tube and the chainring. It's a bit tricky to find the center of the frame, look for bottle mounts. I gave mine as an example, 50mm.
2. Measure your rear hub spacing. Most mountain bikes have 135mm rear hub spacing, when in doubt, measure from locknut to locknut. Image courtesy of Sheldon Brown.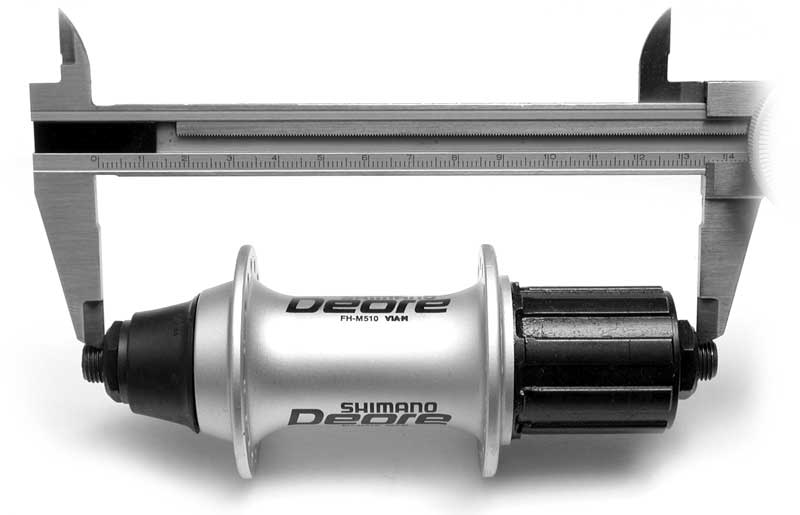 3. Reminisce grade school.
135mm / 2 = 67.5mm, this is your imaginary center of your rear spacing.
I think you know what next. Subtract your front chainline to the center of rear spacing.
67.5 - 50 = 17.5mm
17.5mm is your "perfect chainline", measure this from your locknut to your hub similar to figure 2. Take note that the center of the cog must fall into this measurement.
Congratulations! I promise you that there will be no more skipping, no more guessing, no more headaches.
4. Congratulate yourself with a bottle of beer or two.:thumbsup: