Discussion Starter
·
#1
·
Currently doing the Colorado trail with friends, a mixed bunch with normal bikes but also 7 fatbikes - which prove to be a hoot on the trail.
We do the CT "light" version, shuttling all the wilderness detours and without thru-bike luggage. Which allows us to do it in 10 days, which in turn allows us to grab a few extra days of biking near Cortez, Moab and Grand Junction before heading back home.
Today was day 6, we ventured off the CT to bike the Monarch Crest trail.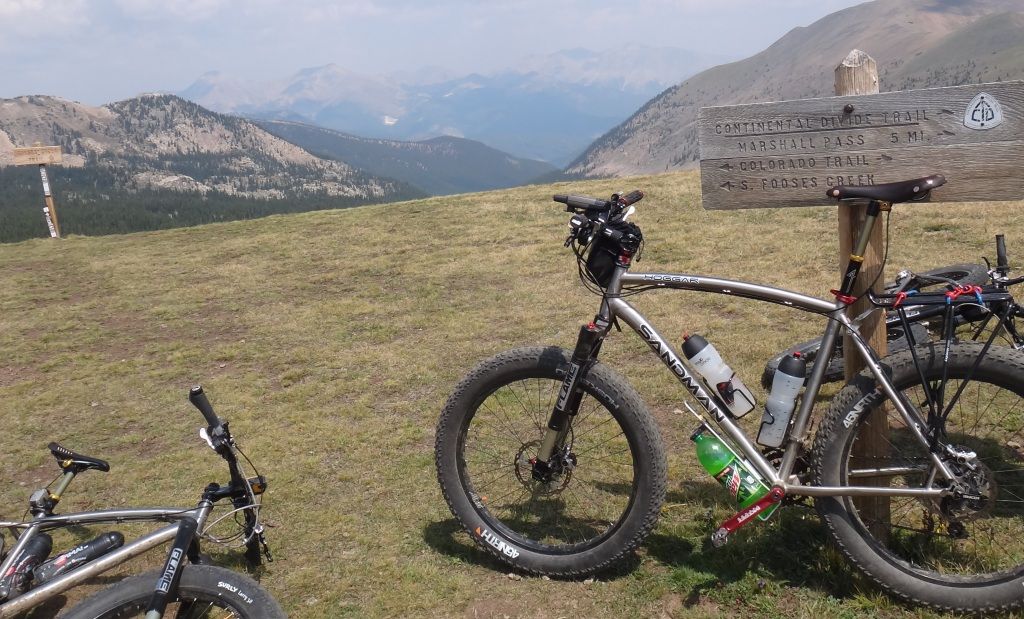 I'll add more pics and a kind of trip report in the days to come. So far zilch mechanical problems with all bikes, apart from today: a torn Husker Du, the folding version - a pointy rock or stick went straight through the casing while going pretty fast. Not on the sidewall but in the middle. We put in a patch made from a road bike tire and continued on our merry way.
What surprises us is how few people we encounter on the trail, nary a soul...
Here I am, enjoying a sandwich on the trail near Leadville, comfy beneath a thick pine tree. The white specks you see around the bike are hail stones...