dodging snowmobles... really have to keep an eye out for them, the last thing they expect is a mountain biker. good ride by the river by a really old campsite...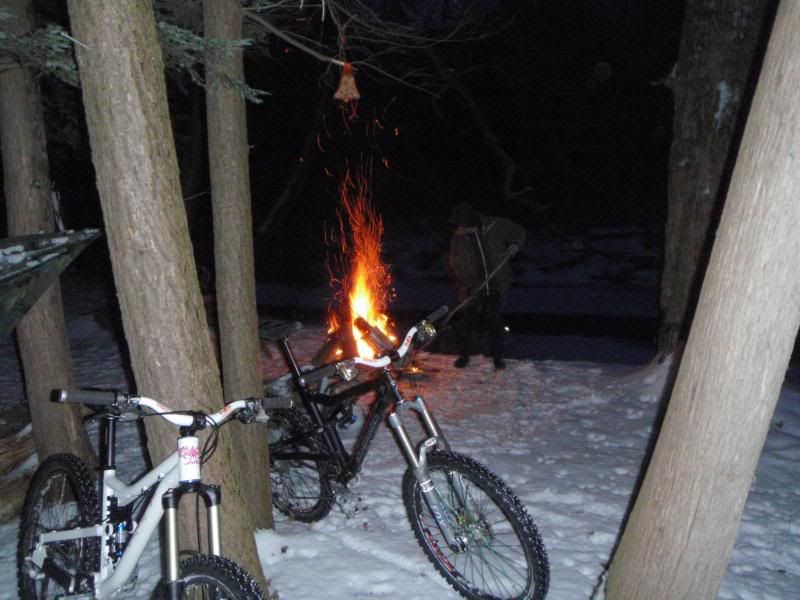 mmmmm, a good tasty canadian fish... great snack after being out in the cold for about 5 hours
some local pottery, very fine with a good colour (great find!)... works well for holding a little post ride bourbon with lindt dark chocolate.