Trails are getting rowdier and riders are pushing their limits harder than ever before, often on shorter-travel bikes that don't leave much margin for error. Yet the human body remains the same-we're meat-filled primates, and we're not getting any younger. When we crash, something has to give, and it's usually our bones and soft tissue.
Thankfully, mountain bike body armor is evolving to keep pace with the sport. Kneepads were once something reserved for riding in bike parks and downhill racing. Now, many riders wear kneepads on trail rides. New, flexible materials that are light and comfortable make it possible to wear knee pads on all-day epics.
The Best MTB Kneepads In 2020
Leatt AirFlex Pro
The knee guard Airflex Pro is comfortable, well-ventilated, ergonomic, and offers CE-certified impact protection. The lightweight construction and silicone grip panels made it possible to redisign this popular kneepad without the bulk of a Velcro strap. The Airflex Pro stays in place and is comfortable enough to ride in all day.
Price: $79.99
Fox Racing Enduro Knee Sleeve
The Fox Racing Enduro Knee Sleeves are our pick for riders who don't normally wear knee protection. These knee pads are ultra-lightweight and incredibly comfortable when pedaling. They're don't offer the same amount of protection as some of the burlier pads in this list, but if you're looking for a little added insurance against injury and don't want to sacrifice comfort, the Enduro Knee Sleeves are the way to go.
Price: $59.95
Pearl iZUMi Elevate Knee Guards
The Pearl iZUMi Elevate Knee Guards stay comfortably in place with effective ventilation though the front of the armor ventilation. These medium-weight pads are perfect for enduro racing and aggressive trail riding. They use D30 viscoelastic LP1 pads to shrug off impacts.
Price: $125.00
7 Protection Project Knee Pad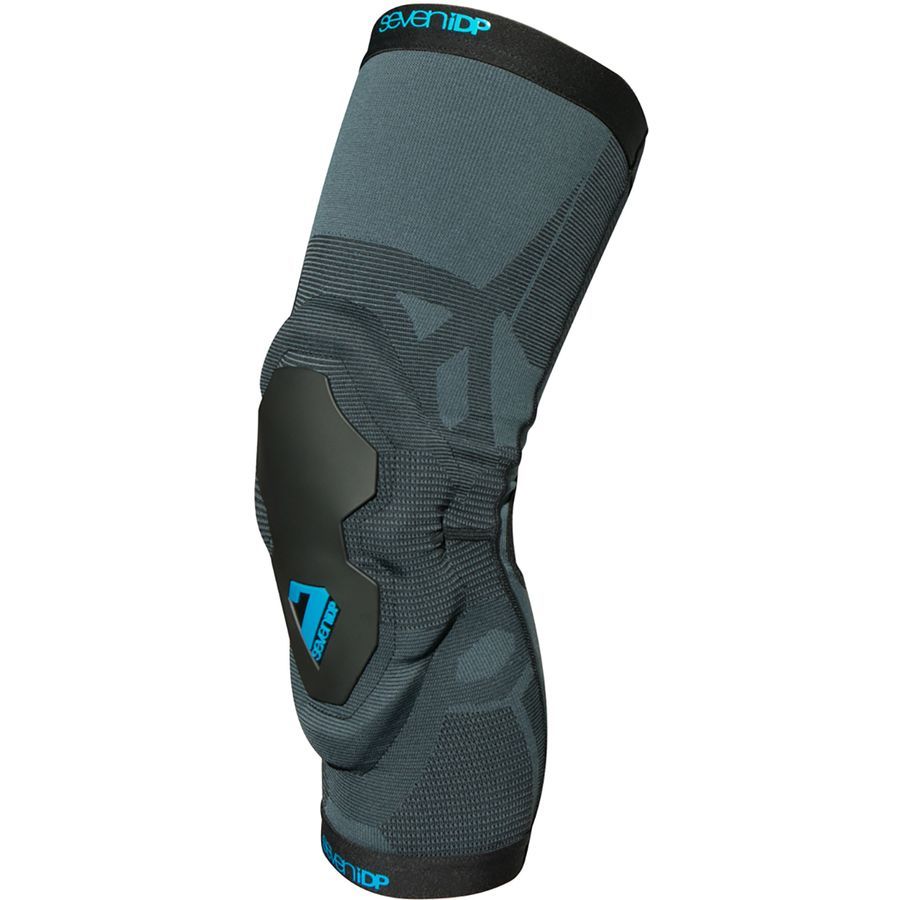 The 7 Protection Project Knee Pads are a hybrid with soft and hard armor. The flexible hardshell is designed to disperse shock and slide over surfaces while the flexible armor underneath absorbs the shock of the impact. The knitted construction is breathable and flexible, ensuring that you can pedal efficiently.
Price: $119.99
G-Form Pro X2 Knee Pads
Trail riders in need of knee protection don't want extra bulk slowing them down. The G-Form Pro-X2 Knee Pads are made with lightweight, flexible, body-mapped pads that are comfortable on long rides. The compression sleeves have silicone grippers that keep the pads in place.
Price: $59.99
Mtbr is committed to finding, researching, and recommending the best products. We earn commissions from purchases you make using the retail links in our product reviews. Learn more about how this works.