Discussion Starter
·
#1
·
Ordered up a TanTan FM08
27.5er Plus/ 29er Boost Carbon All Mountain Full Suspension Frame--深圳市碳碳运动器材有限公司
Sissypants on the board helped me acquire the frame and answered my million plus questions. Having never ordered anything directly from China, it is nice to have a US contact as a guide.
Took about a month to get. I got the 29'r version since it was in stock. I have 29 and 27.5 wheelsets so I figured it would be good either way.
Finished the initial build last night. It went okay for my first build .. I learned a lot and the next one will go a lot smoother.
Overall, I am pleased with the frame construction and quality. I ran into a few snags but nothing major.
The internal cable inserts were mixed up with the holes being too small on the brake side stay. No big deal to drill out or swap with the other side. Still had to drill a few out. The ones near the head tube were another issue - the bolts holding them in actually intruded into the head tube area and hit the steerer tube. I had to shorten them ... again, not a big deal.
... cut down the long screws that intruded into the head tube without issues. Dropper cable was a little bit of a pain but I got it in ... TIP - route all cables BEFORE installing forks. That makes it much easier to grab the cables as the come into the head tube area.
I would probably have it painted if I ordered it again today ... I did not realize the UD Matte was also a paintjob and thought I would get the frame sooner if I opted out of custom paint. The UD Matte shows everything and there are a few areas that look like mistakes or just look aesthetically bad. The front of the headtube, for instance (see pics). I am designing a vinyl wrap for the bike ... not sure which way I am going with that yet so not a big deal.
Still need to cut down the steerer once I get the cockpit fit nailed down. Also have 165mm crankset to go in place of the 175mm on it now. On the lookout for a nicer dropper with a little more travel.
I hope to hit the trail this evening .. will report back with ride report.
Build Sheet
TanTan FM08 Frame - UD Matte 29'r version
Fork - 2019 Pike 150mm Debonair Charger 2 Boost
Shock - Fox - Factory DPS EVOL (210x55 for 150mm rear travel)
RWC Needle bearing shock bushings on the way .. not yet installed.
Groupset - SRAM Eagle GX
Brakes - Shimano XT 8000 180mm rotors
Wheels - 27.5" Race Face ARC 35 with Bitex hubs built by SpeedGearBike
Minion DHF and DHRII 2.6 WT
Spoon bars and 35mm stem
ODI Troy Lee lock on grips
Dropper - KS Eten 100mm with Wolftooth lever
Seatpost Clamp - Amazon blue anodized no name
WTB seat
I took most components off my 2019 Motobecane HAL Eagle Boost. I liked the MB a lot but started reading about the china carbon frames and couldn't pass up this deal.
I got the Fox shock on Pros Closet for $149 shipped .. it's a 2017 Yeti takeoff.
SpeedGearBike built the wheels and I had them on my MB HAL for a couple of months ... very happy with them but I may have a 29 set built as well.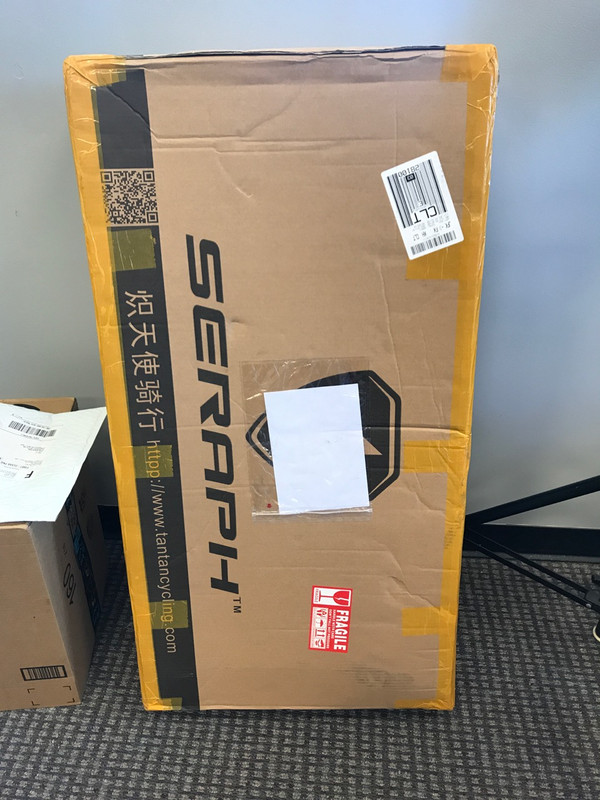 Frame arrives in one piece.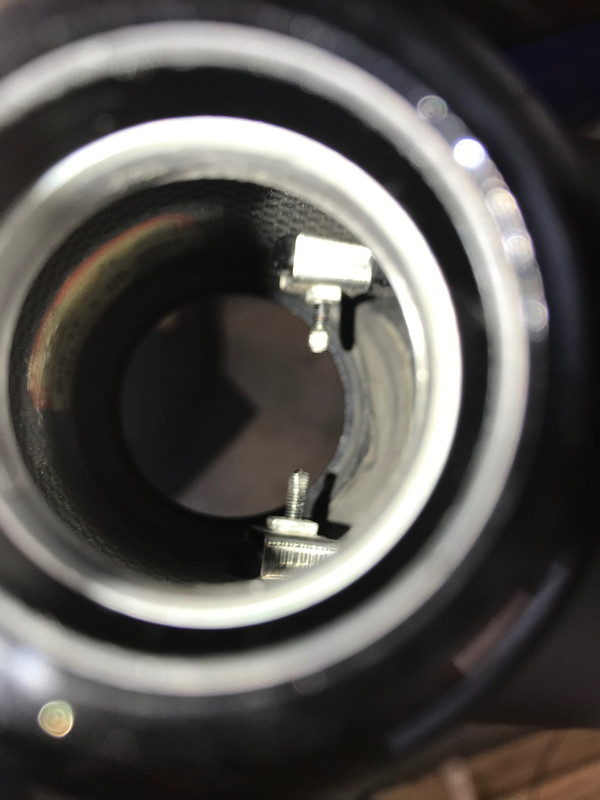 Screws protruding into head tube area.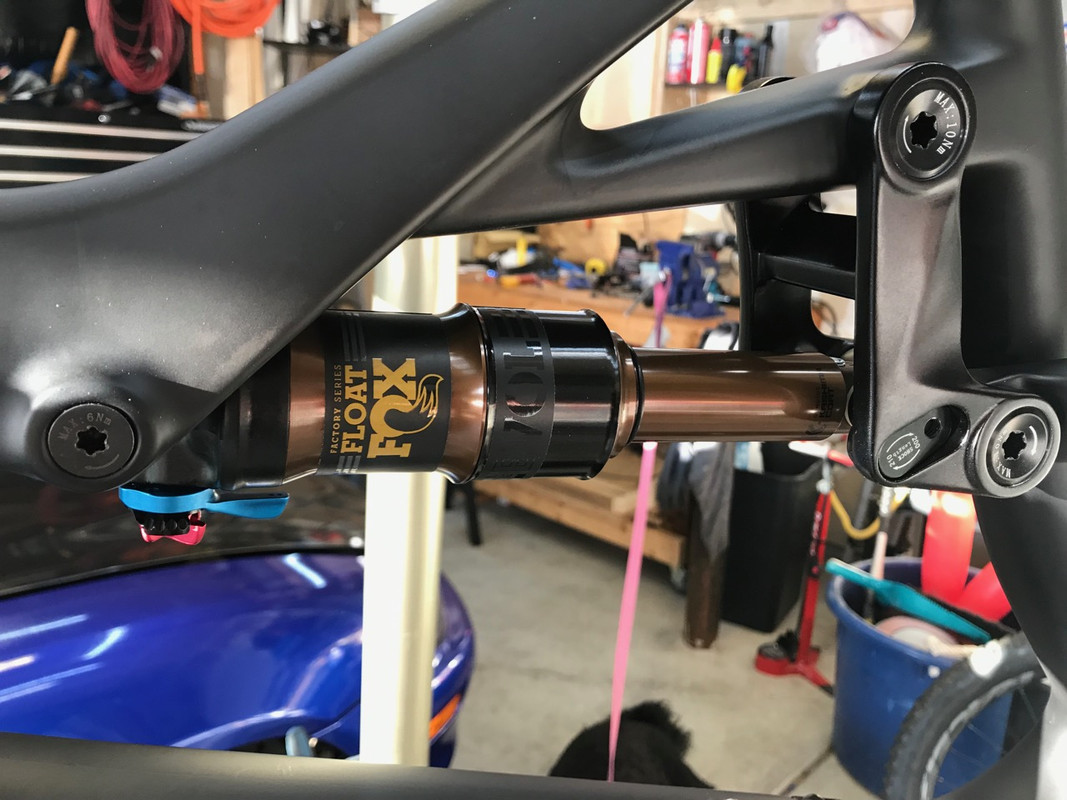 Shock all mounted. Was a little tricky holding the flip chip parts while getting the shock in place.
Fitting the Fork and bars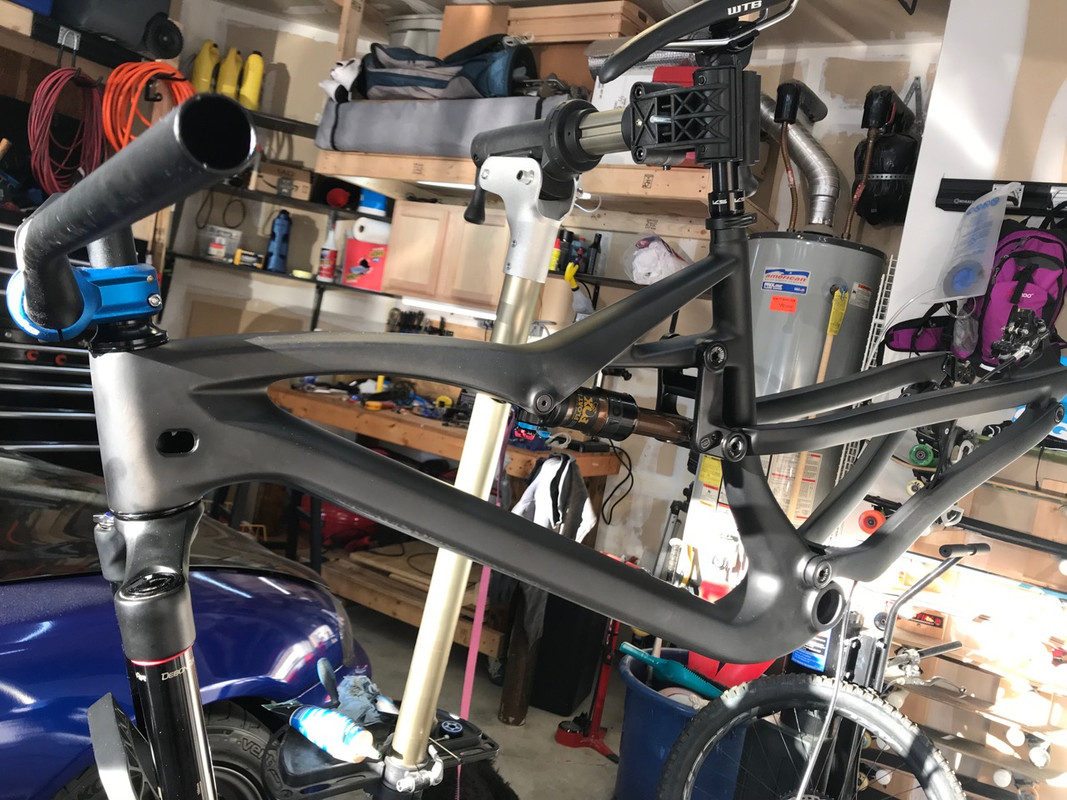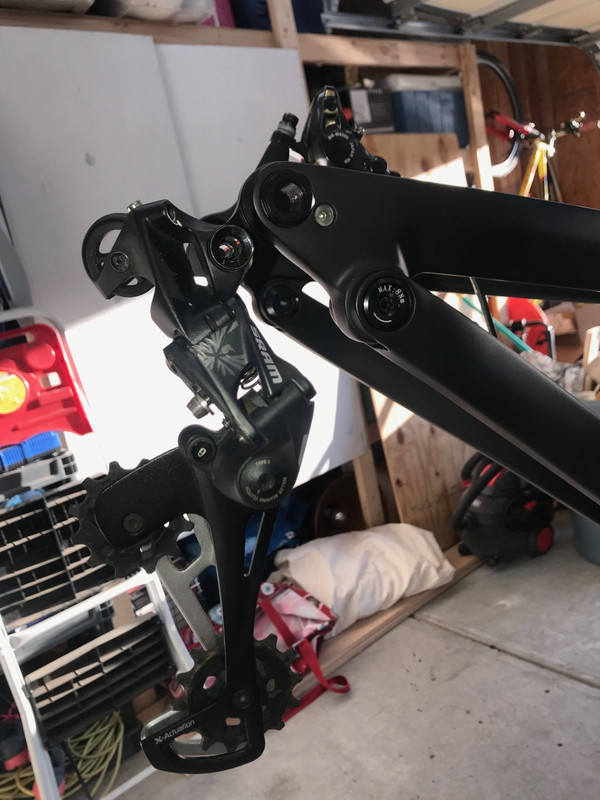 Eagle GX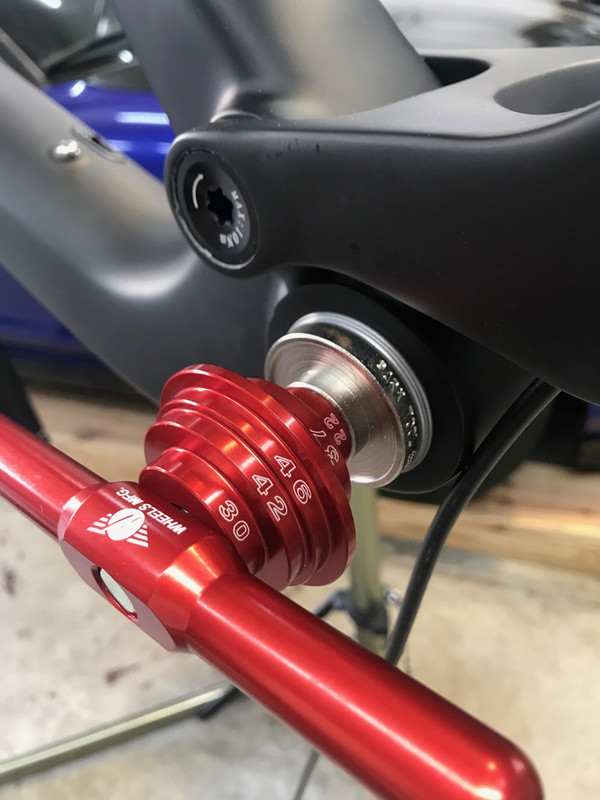 Had to adapt a few parts to get the BB in .. the press I bought would not clear the inner bearing race so I had to improvise. Got it in without issue though. Plenty of grease applied so let's hope no creaking.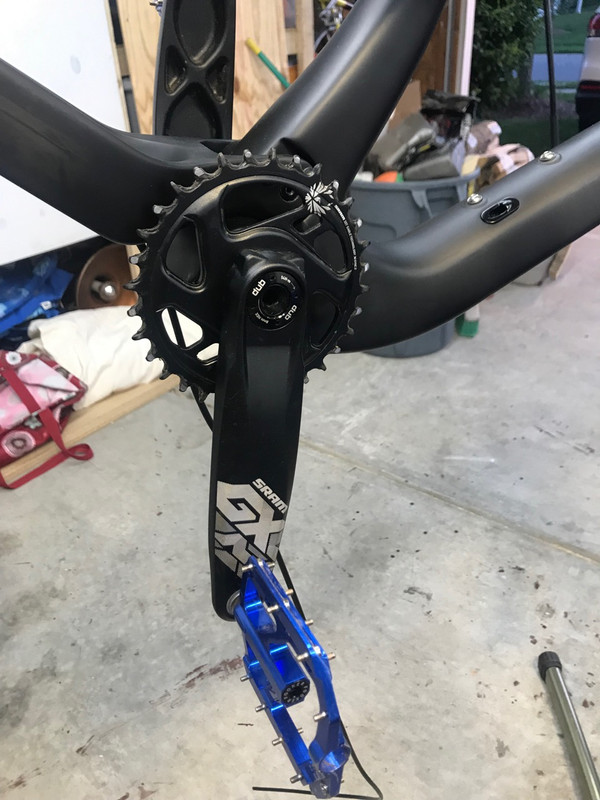 Crank is in.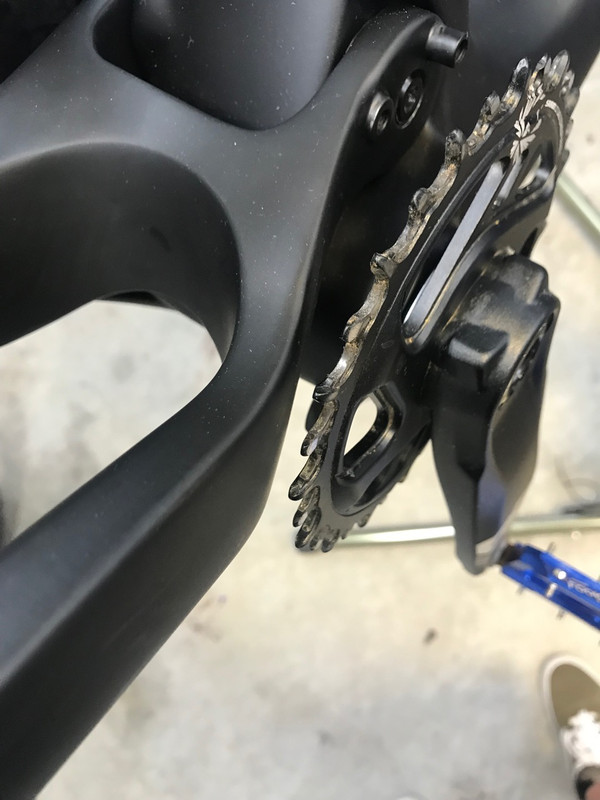 32 Chainring fits easily.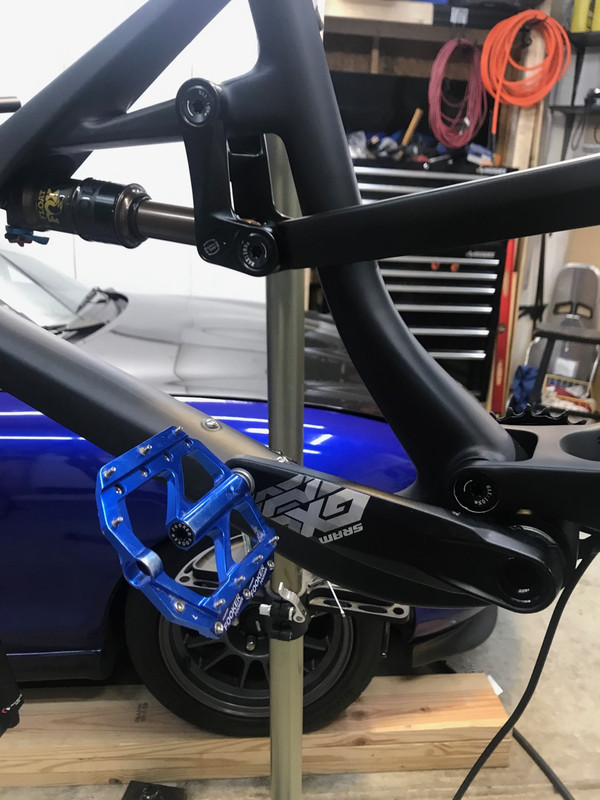 Those are some nice blue fookers ... lol (Fooker Pedals on Amazon)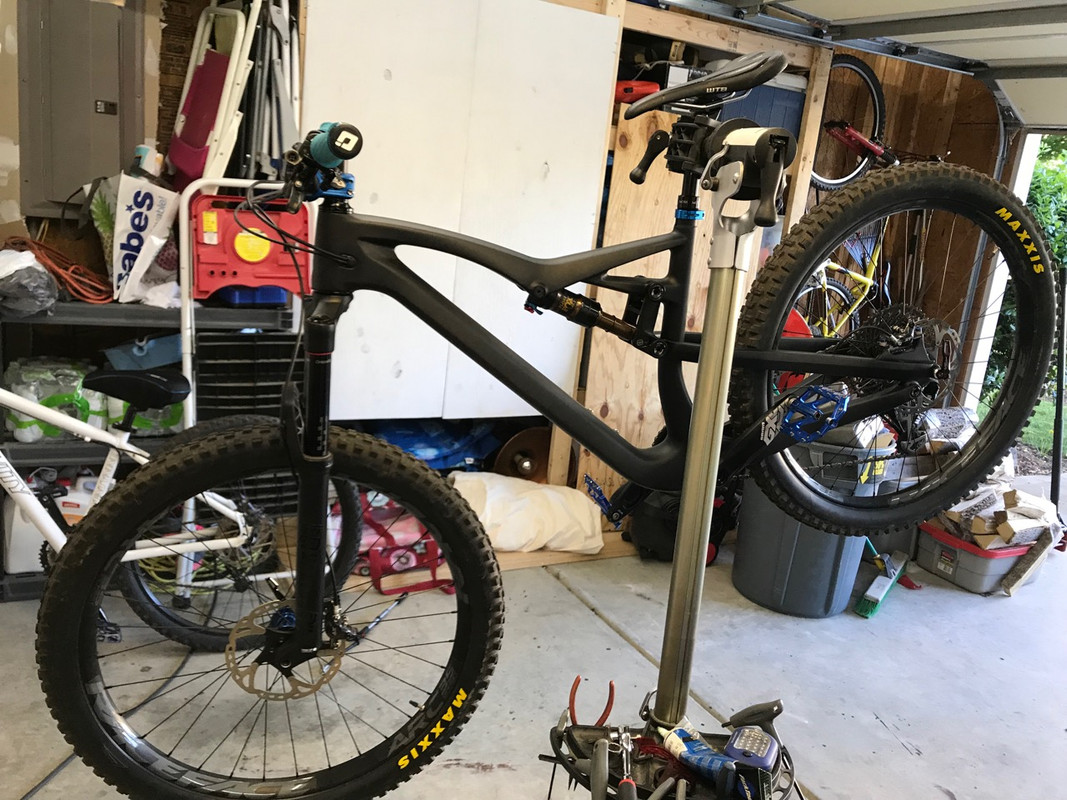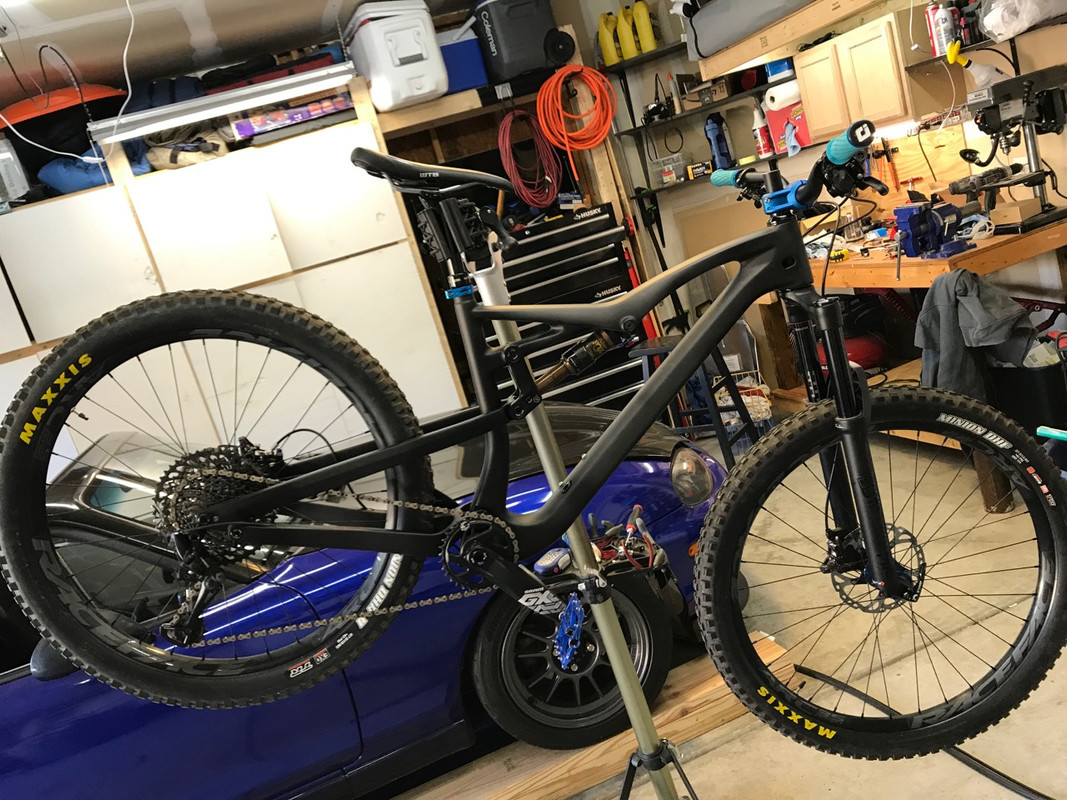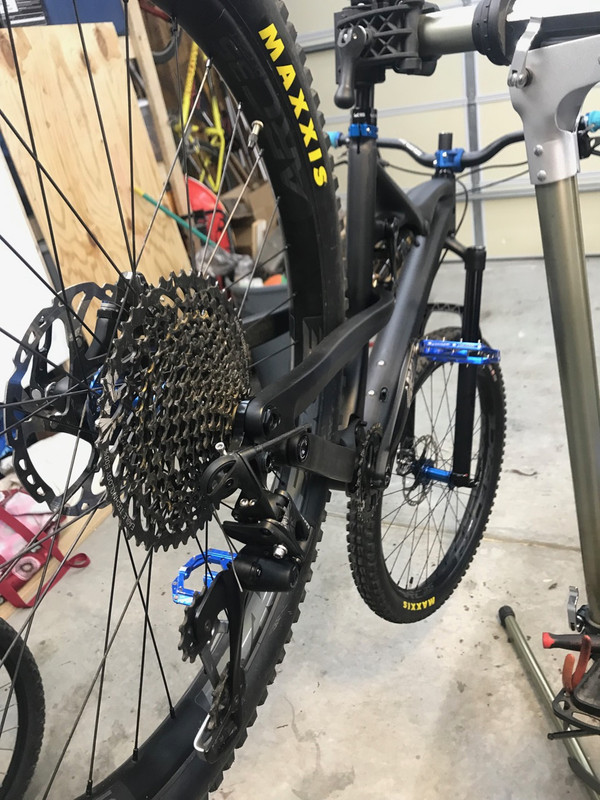 These pics are from a couple of nights ago ... I will post some pics of the completely finished bike later.
I'd be happy to answer any questions about the build or if there are any measurements you need or want ...