Discussion Starter
·
#1
·
Hi everyone, I bought a 2nd hand bike recently with a Rockshox SID Race fork. It should be the 2009 or later version. The fork has been pumped to the pressure matching my weight, 160 psi for 90+kg. Its an 80mm fork which can be converted to 100mm but I don't think its been converted.
One of the issues I'm facing is that before I even ride the bike, the fork seems to have already sagged. There are sag indicators printed on the stanchion and it hovers around the 20% mark for the 80mm side, as shown in the picture below. I've also attached a picture of a fork that has the full indicator shown.
My fork:
Taken from the Internet: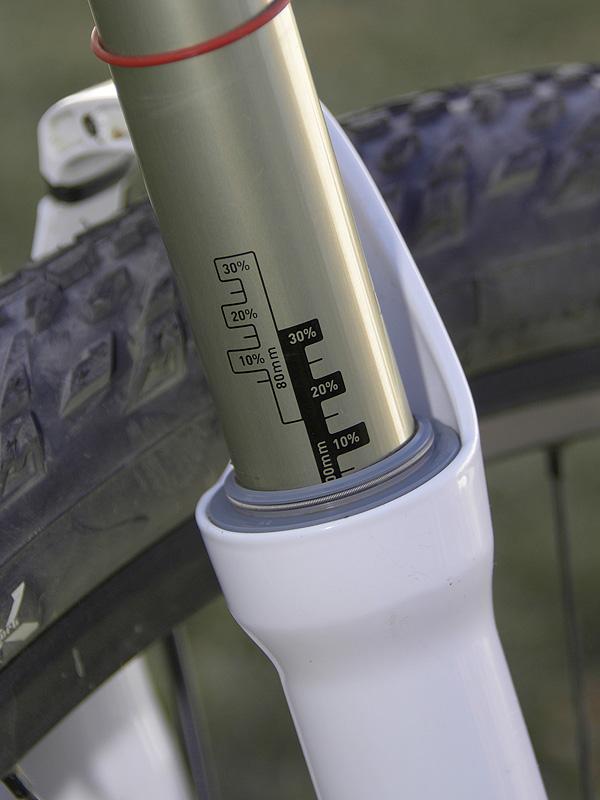 I'm just wondering, is there anything wrong with my fork? Once I ride the bike it sags even more, leaving not much travel.
I've got a whole lot of other issues regarding this fork, especially setting it up for riding, and I've looked through a couple of websites but still not quite getting it. But I guess I'll just start off with this first. Thanks for the help guys.