Discussion Starter
·
#1
·
Hey Gang,
Sorry if this shouldn't be posted in here and mods please move it if needed but I think you folks will be the most knowledgeable on this situation.
I have a Carver Carbon fork with an aluminum steertube, 1 1/8". It is butted at the bottom (not tapered, just thicker internally and externally) which gives a very tight tolerance in the lower headset cup.
The first fork was installed in a new frame that I didn't ream / face prior to installing and the lower cup gouged the steerer before I could get it back out. Shame on me, lesson learned, bought a new fork (Carver REALLY helped me out, thanks to Davis!).
I just back from a ride, unloaded the bike and noticed the headset wasn't spinning properly. Shear panic sets in, drop the fork out, and sure enough, another gouged steerer. I think the headset must have come loose, but I didn't notice it on the ride.
Anyway, sorry for the long story but is there any way I can mitigate the damage done to these steerers? I know the obvious answer (another fork) but dang, this thing only has a handful of rides on it.
Here's the first one: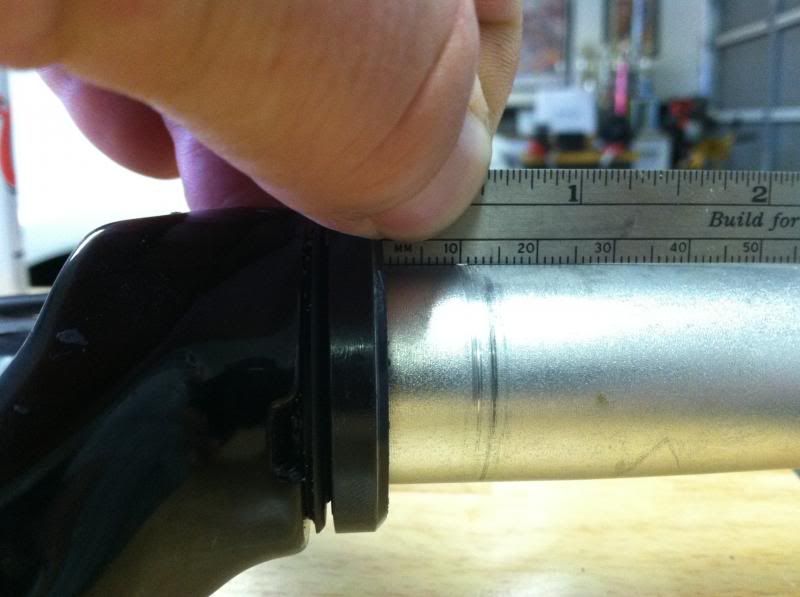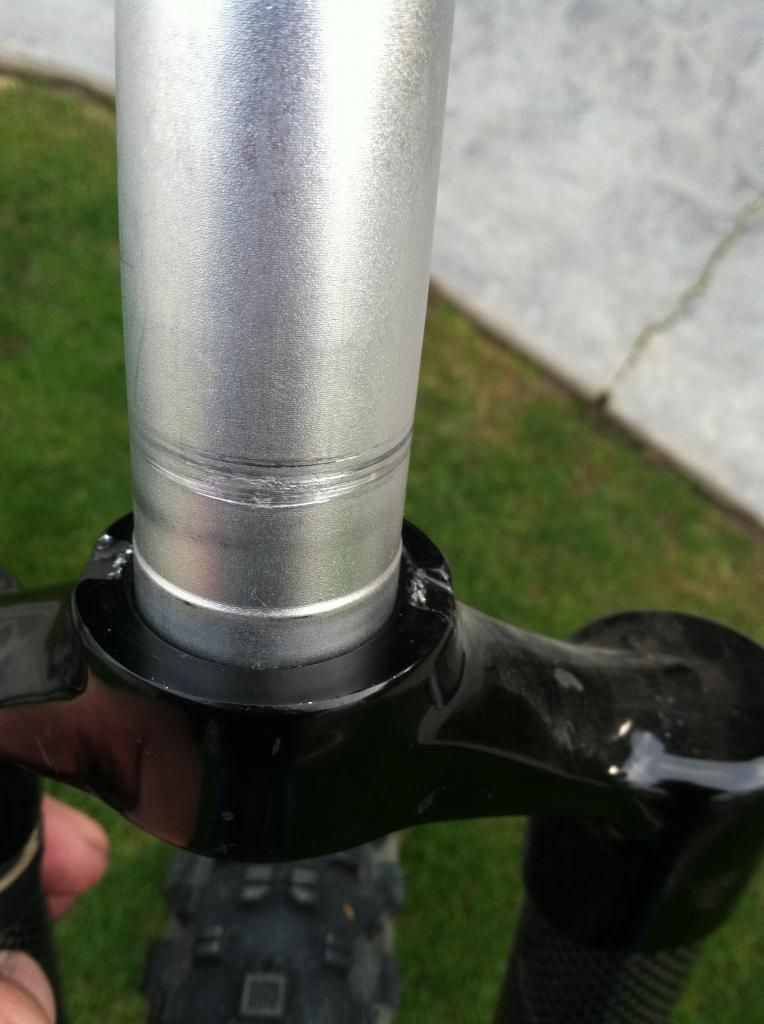 Here's the second one, doesn't look as bad: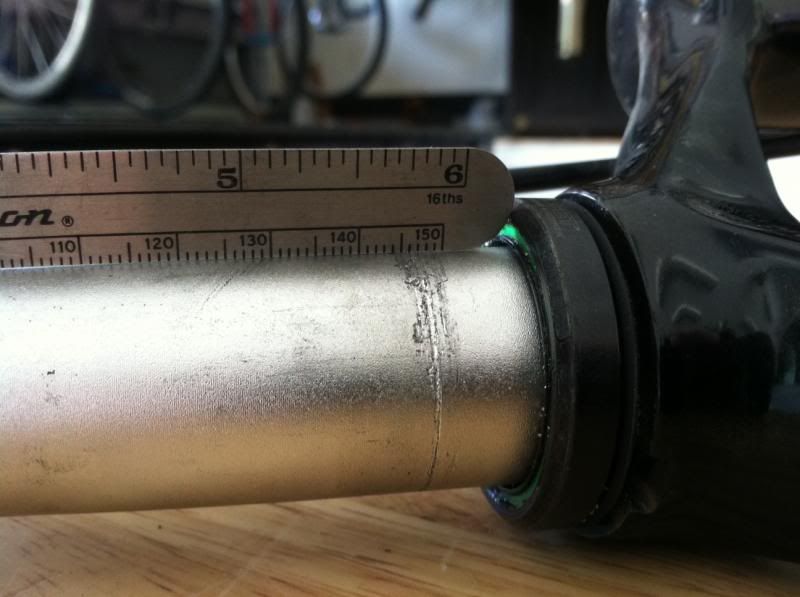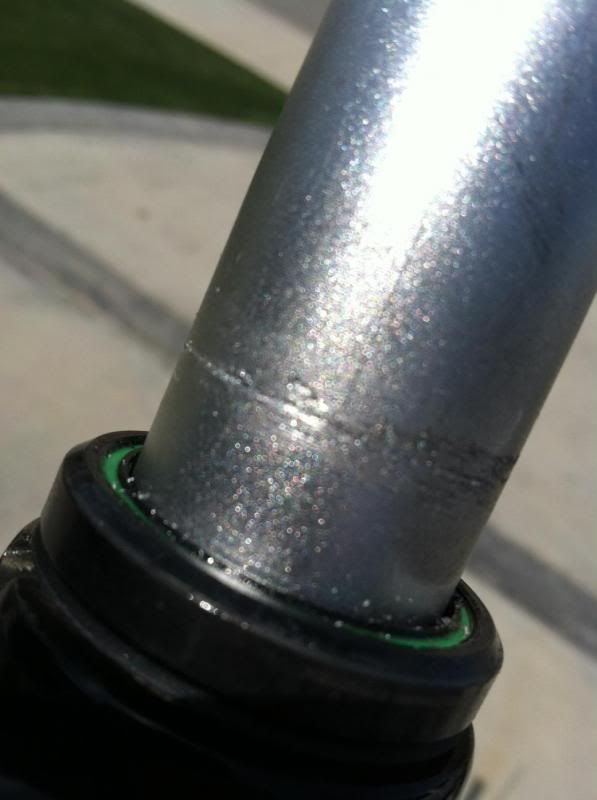 Thanks guys...be glad to hear your thoughts.