·
Te mortuo heres tibi sim?
davec113 and steadyflow decided they would both accompany me on a little jaunt up to Searly Pass yesterday morning. An early start had us nicely avoiding any traffic or construction delays on the drive up there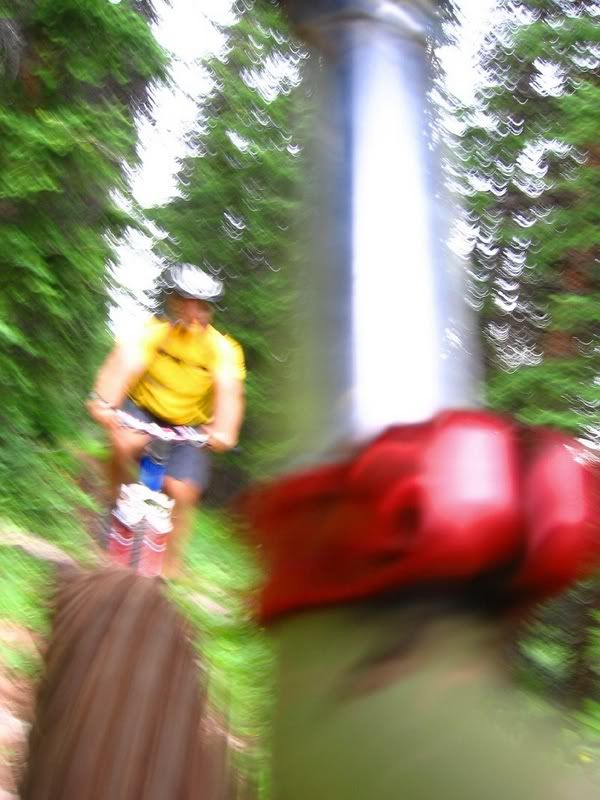 Part of the Colorado Trail, the section we were interested in starts from the base of Copper Mtn. ski resort, and climbs from there. And climbs. And climbs. Then climbs a little more.
We managed to get nearly to the pass; up to a sort of false summit/false pass, things began to look fugly weather-wise. Thunder resounded in the air, and lightning strikes smote the surrounding mountains.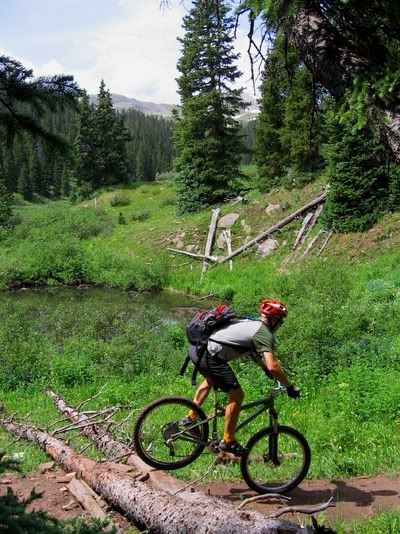 A short munch break at the top, then a mad dash descending back down. Thunder and lightning; sounding and flashing nearby the whole way made for some attractive inducement to get down quickly.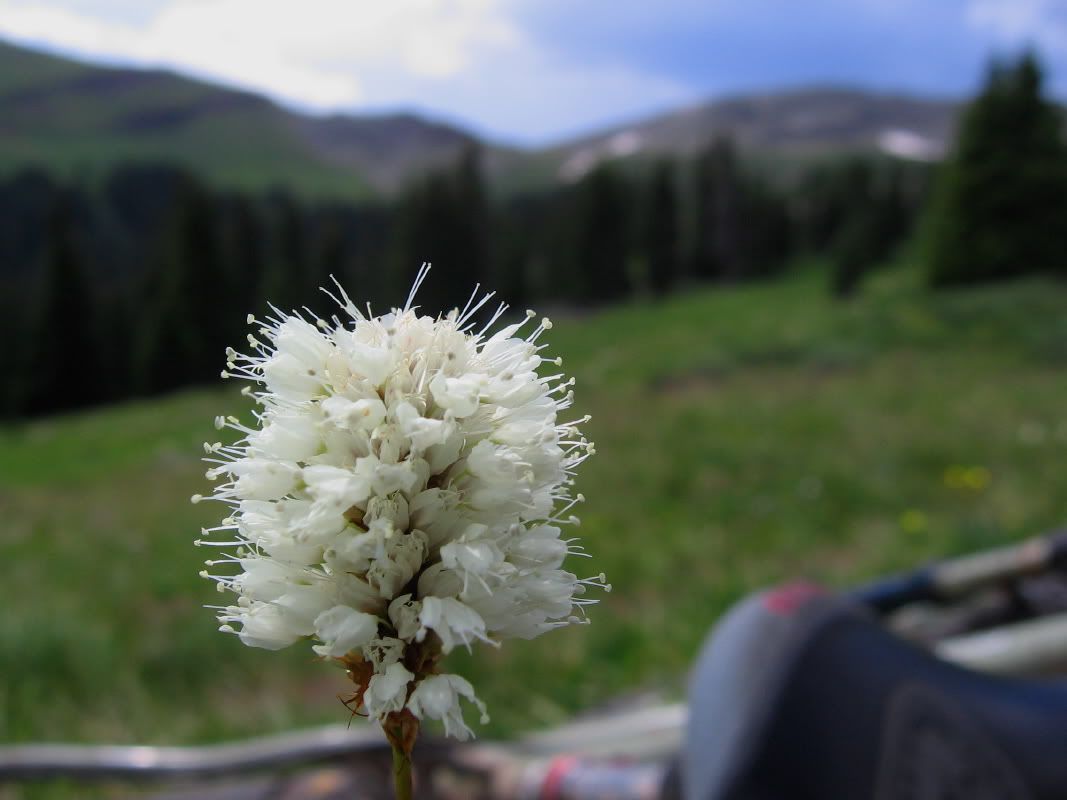 Luckily, the rain factor was minimal. Just enough to make the soil feel nice and tacky under our tires, with slightly humid touch to the air, and lending a lovely loamy scent to the air.
A few marmot were out, but not in their customary numbers. The 02 starved little suckers are at least smart enough to seek shelter when conditions get nasty, it seems. Sadly, the few we saw didn't stay out long enough for me to get a decent shot.
While much of the Front Range heads to Kenosha Pass for its high elevation Colorado Trail hit, I'm sticking with Searle. For some reason undefined, I find myself prefering this section of trail. Perhaps due to the lessened crowds?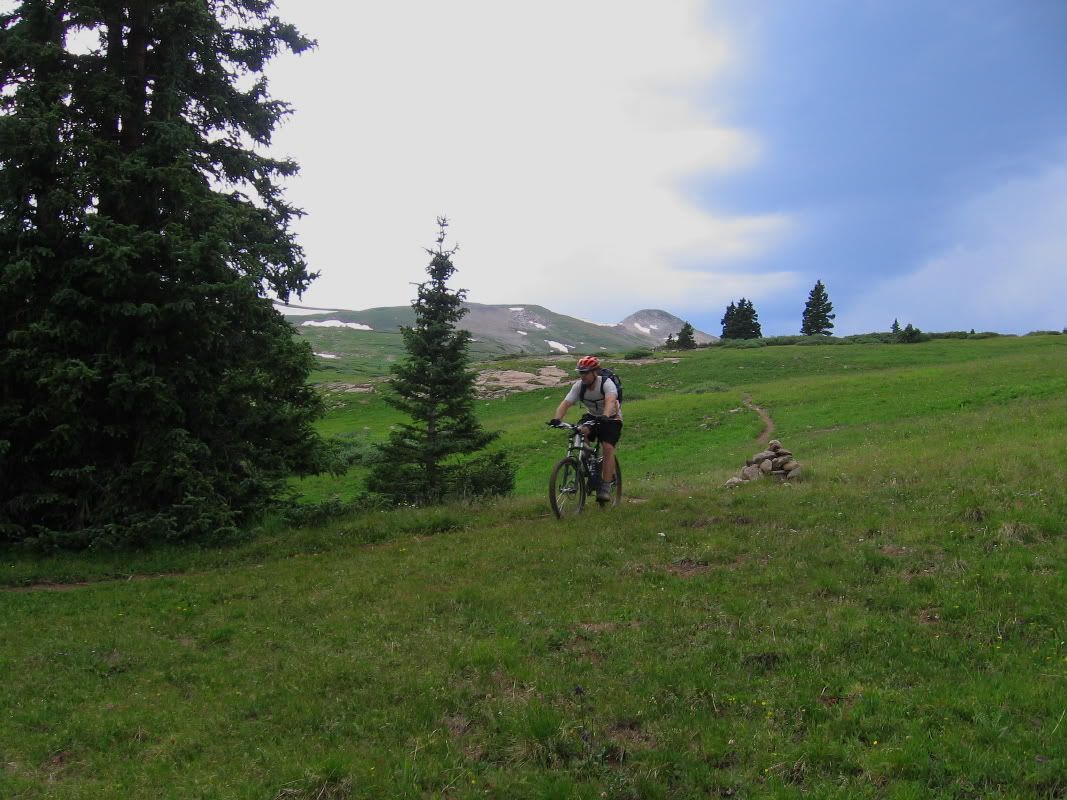 We saw no one but ourselves the entire time. Granted it was a weekday. I love my work schedule.
It was good to ride with you two. Until next time! Thanks for looking.
https://vid44.photobucket.com/player.swf?file=https://vid44.photobucket.com/albums/f12/scrublover/Summit%20Rides/Movie.flv