i started working on some jumps today. the first is about a 15 foot gap and the landing is on the backside of this burm.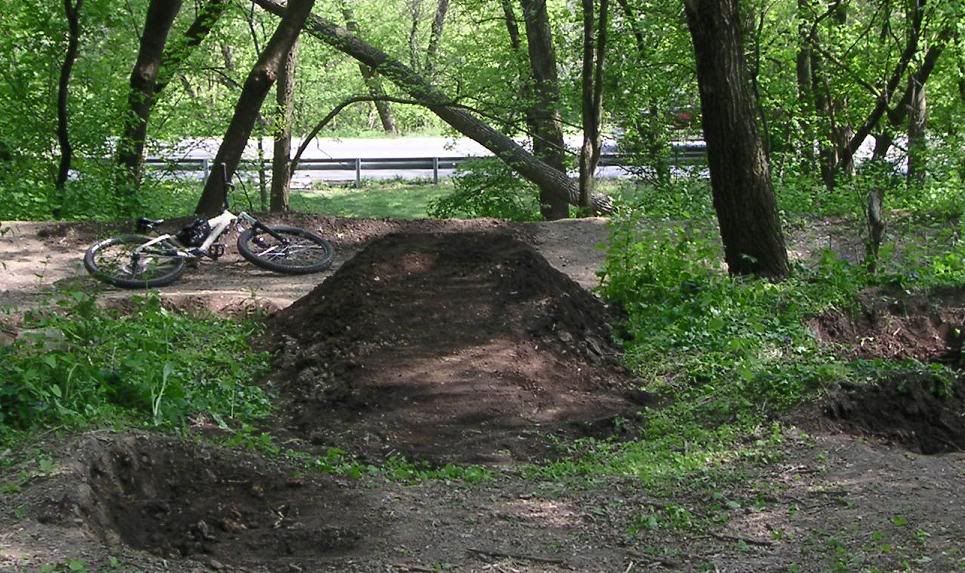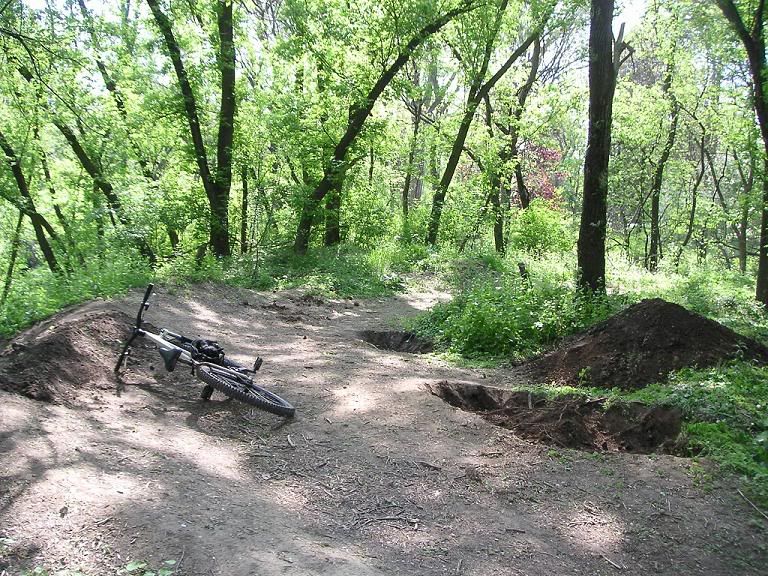 the landing is really steep, its hard to tell by the picture though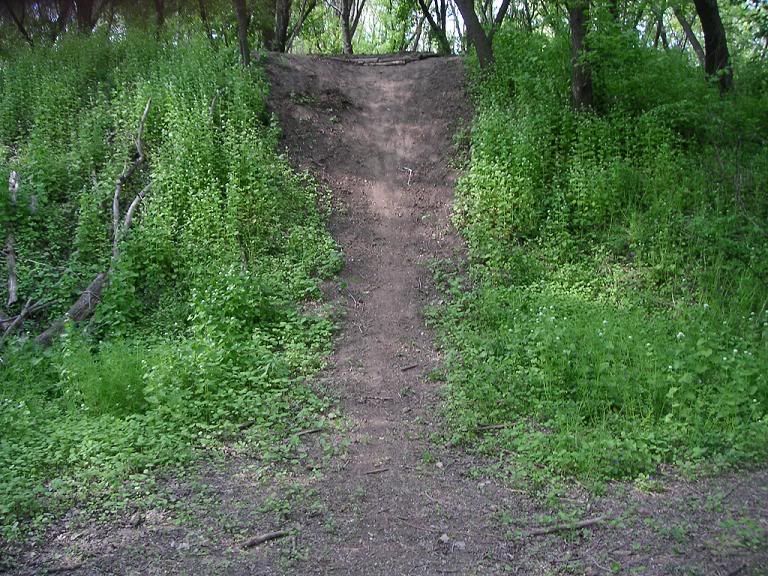 heres a little table top, its about 15 feet long but i'm going to build it up higher tomorrow.
tomorrow i'm also going to start building a step up. the jump will be about 5 feet high with a 10 foot gap up to the top of about a 10 foot hill.
action pics to come soon. it takes a while to dig when none of your friends ride bikes and you're the only one digging.