·
Negative Rep Points!!!!
Seems like we're getting rain most every weekend these days. That's cool, we really need it. Since we we're grounded yesterday, the girls swung by for a little bike tuneage.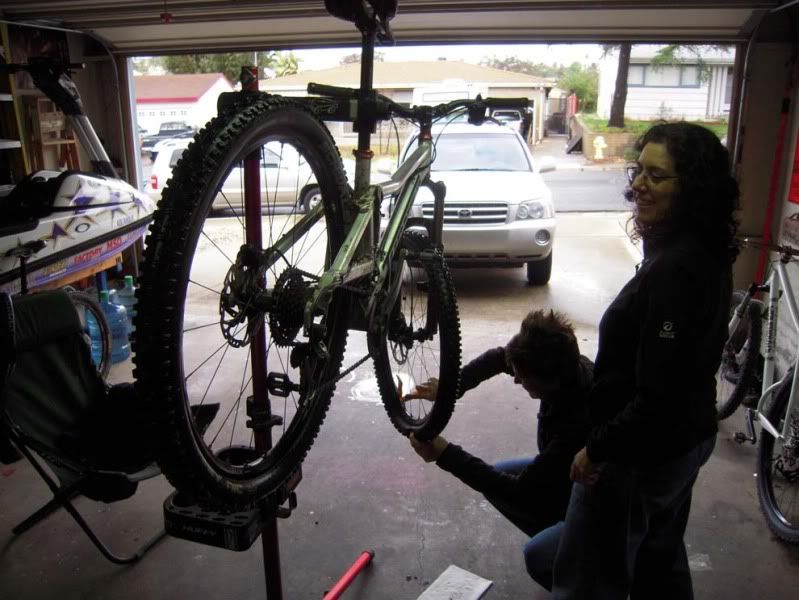 Ponchie had a serious Stan's Booger festering in her front tire. Quite a healthy specimen.
I suggested she hang it from her rear view mirror. She thinks I'm weird.
Today, the sun came out. So, it was time to play. I grabbed the purple beastie, topped the camelbak up with all of the necessary accoutrements, and headed out.
The dirt was like effing velcro.
HERO DIRT!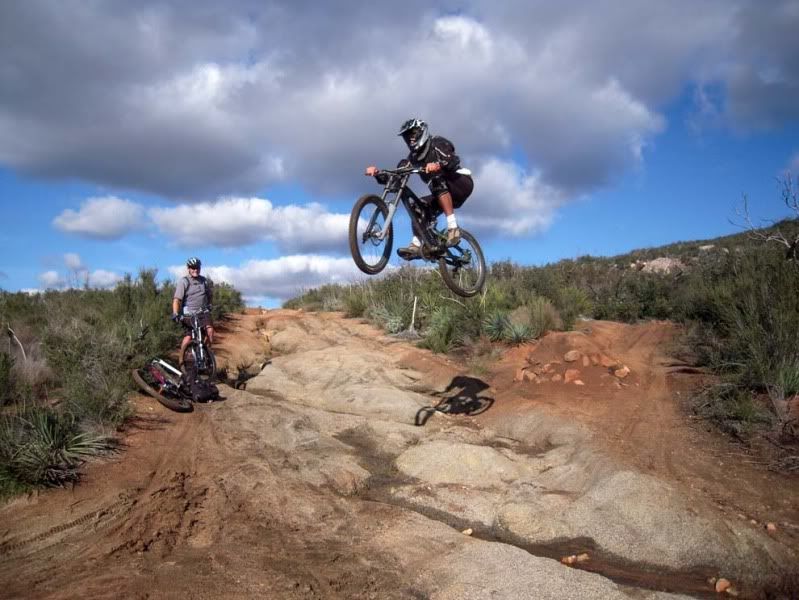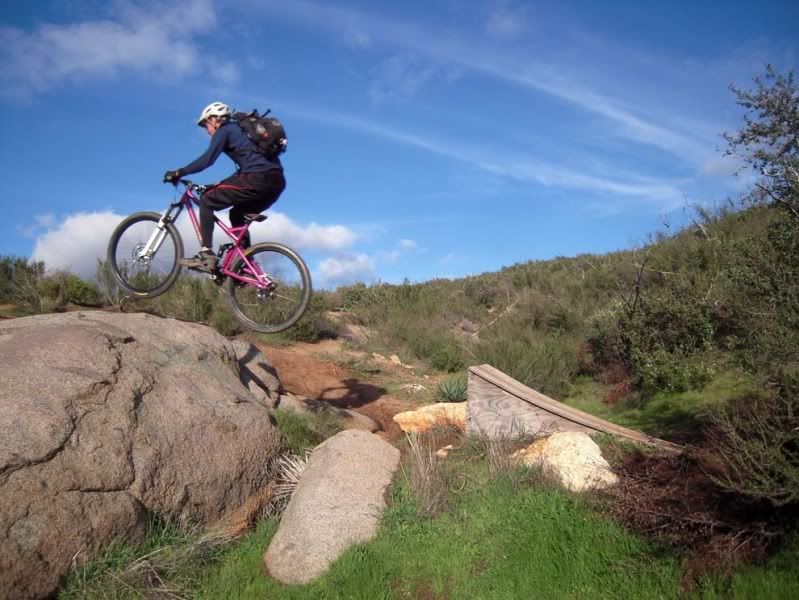 And a few vid clips. This is a little number we call the
"Body Bag".