Took delivery of mine on Monday!
Whoo-hoo!
Stripped it naked to get it ready for a custom build, and my is she a pretty frame!
The boring numbers
: This 21" MkIII is listed as 24" ETT, compared to 24.8" for 2004 and 24.2" for 2003. In comparison, the 2003 Medium Hollowpoint I'm retiring is 23.4" and was 23.8" in 2004. Just so you all know that the geometry has varied a bit over these Hollowpoint models.
The question of the day is,
What does the frame weigh?
Sans shock, headset cups, and seatpost binder, my Large (21") tips the scales just shy of 7 pounds.
(This is the Feedback Sports digital scale I recently picked up. 55 lb capacity, +/-5g resolution, accurate to within 10 grams of my 13-pound kitchen scale (+/-1g resolution), sensitive enough to detect small changes such as removing the 20g seatpost binder or headset cups.)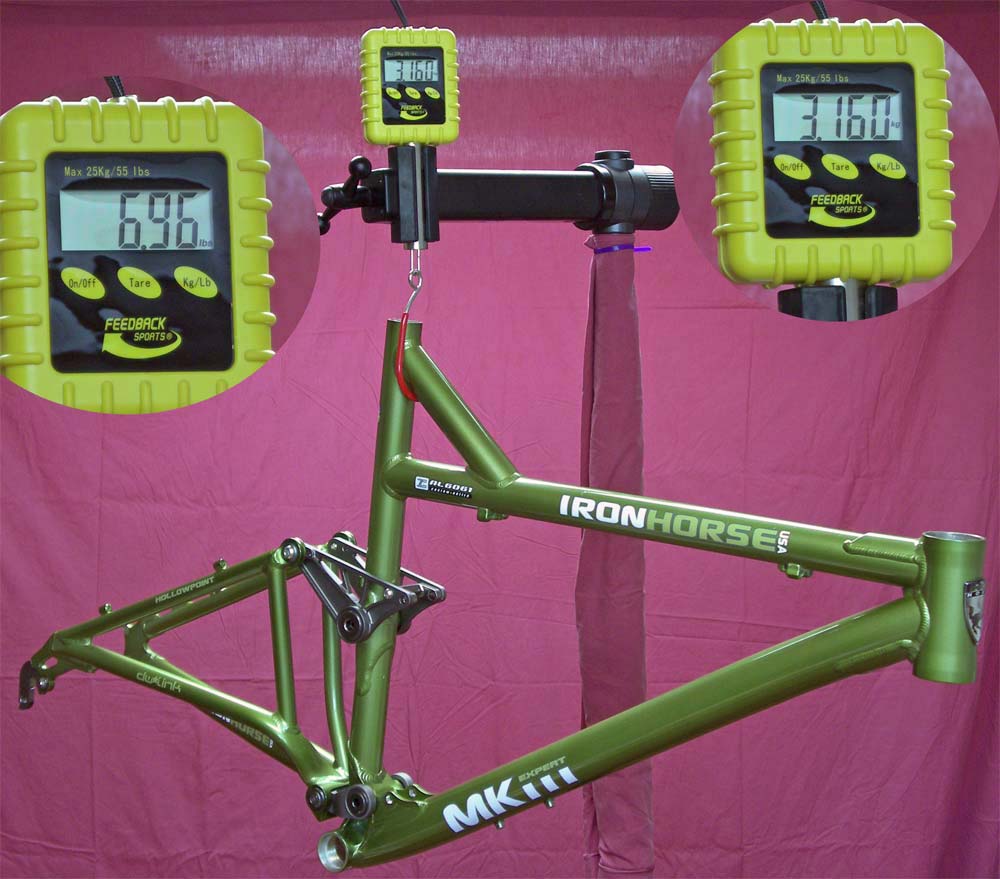 The graphics have been cleaned up this year, letting the beautiful green paint speak for itself.
What I assumed was an Olive Drab paint scheme is really more of a lighter pea green, which came out pretty true in most of these photos.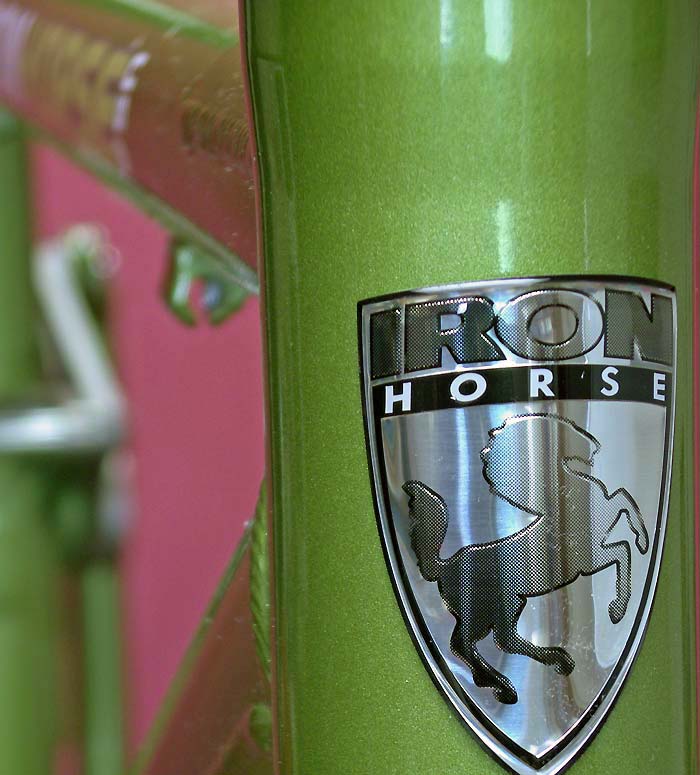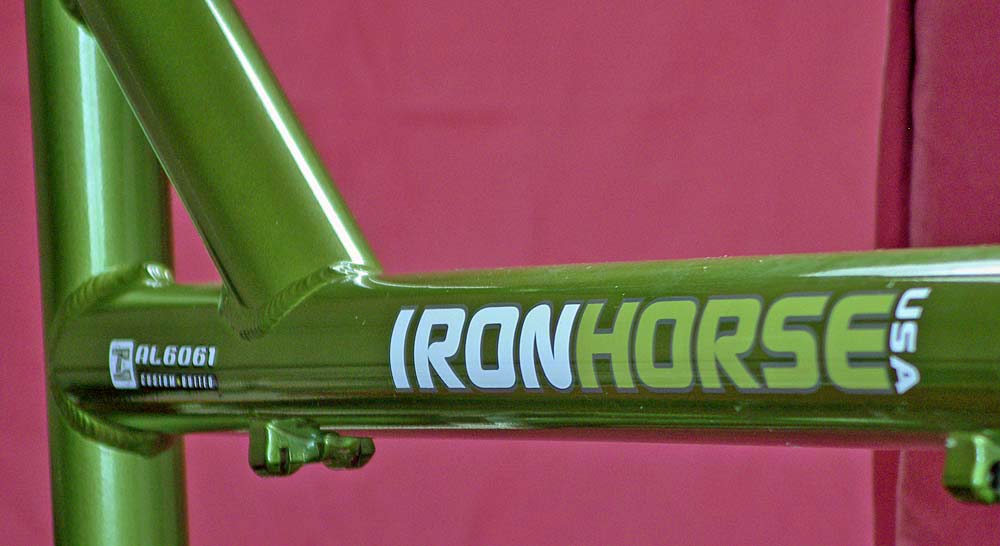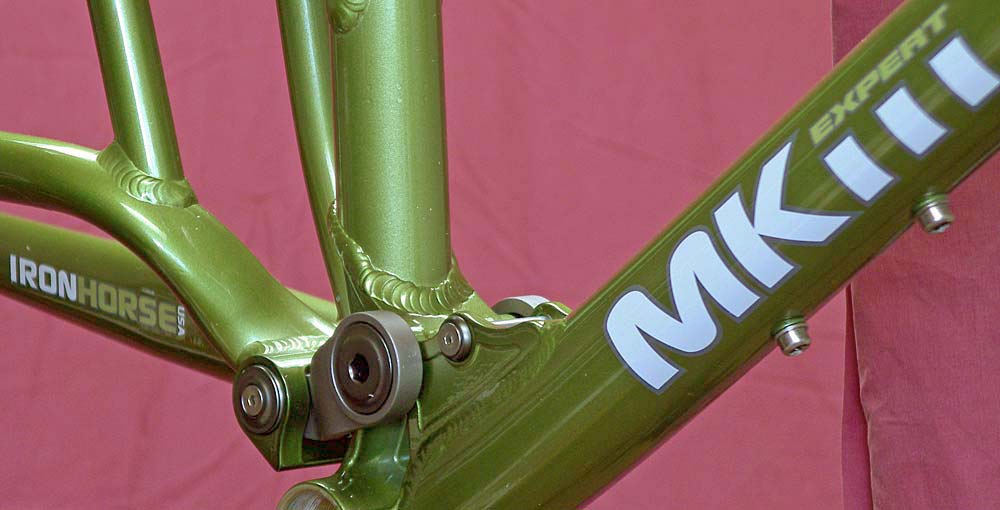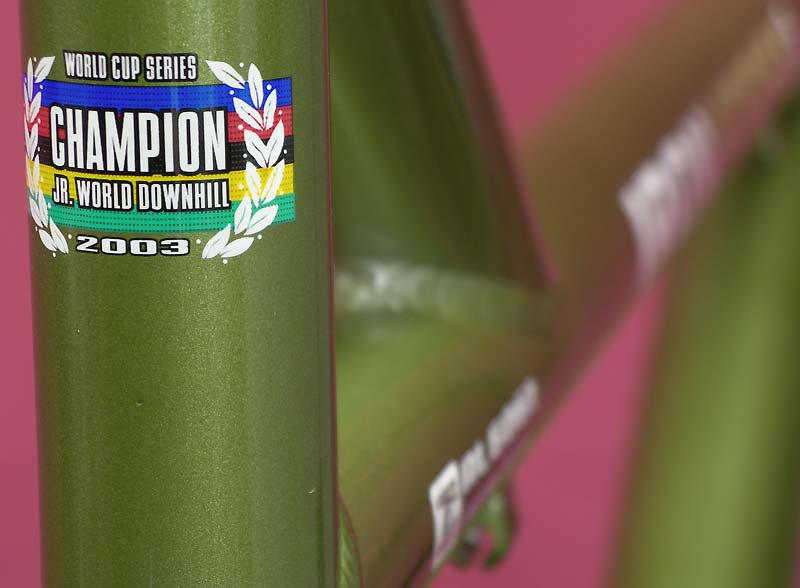 The drive-side elevated chainstay is the most striking feature of the frame, although it gets lost when the rear wheel is installed. The Cunningham-esq design gives needed front derailleur clearance under compression, while allowing the bike to maintain a somewhat compact 16.9" chainstay.
It's a particularly odd view from the rear of the bike (centered on the frame) to see how much the stay has been contorted to make this concession.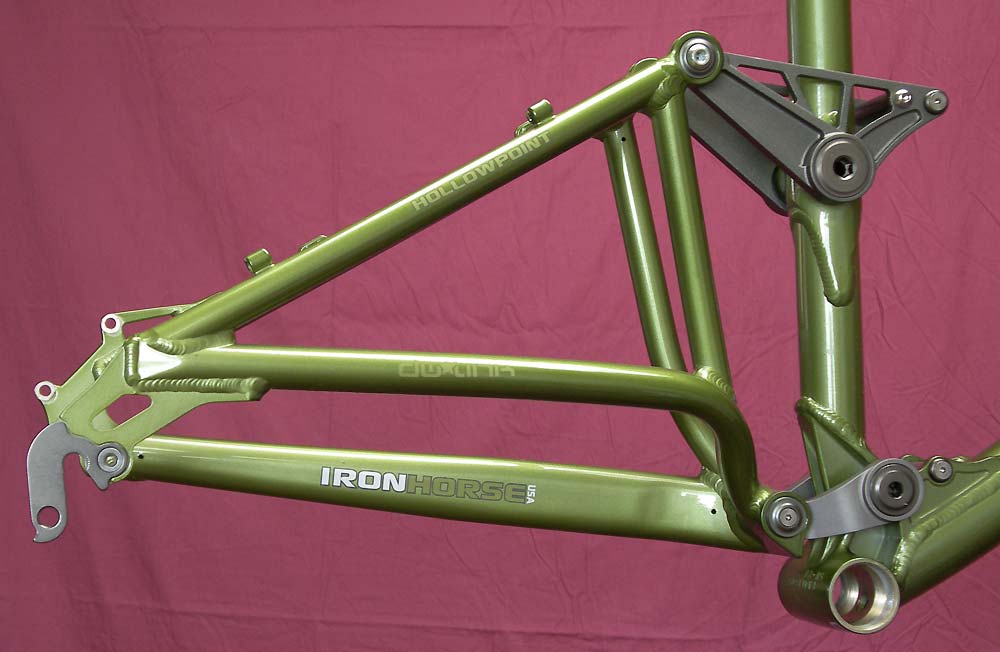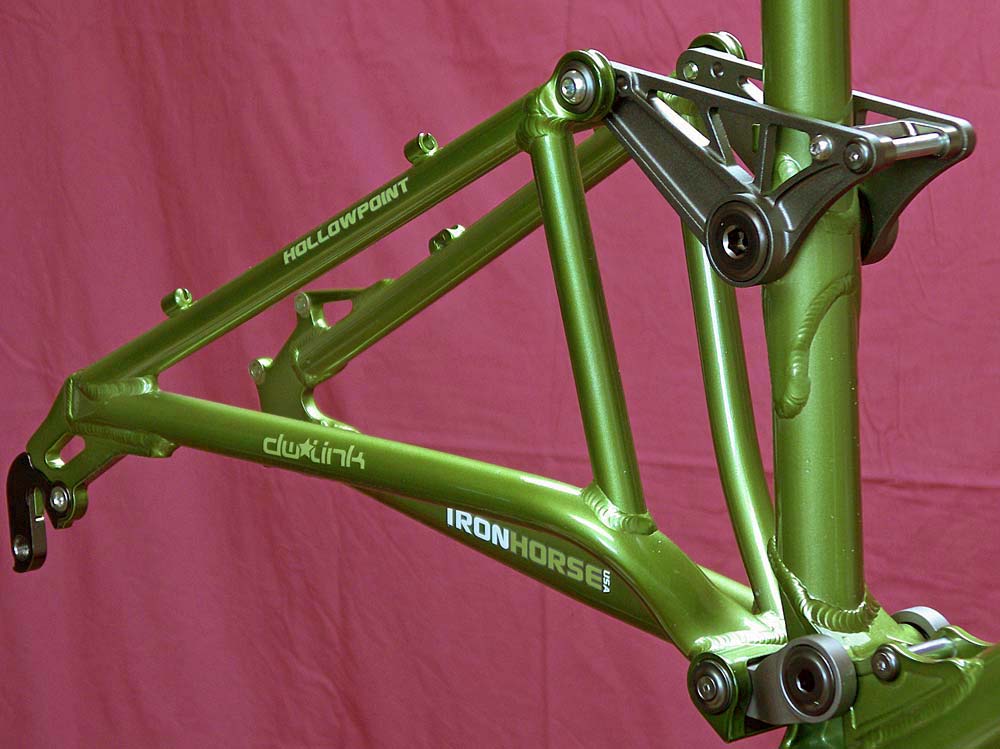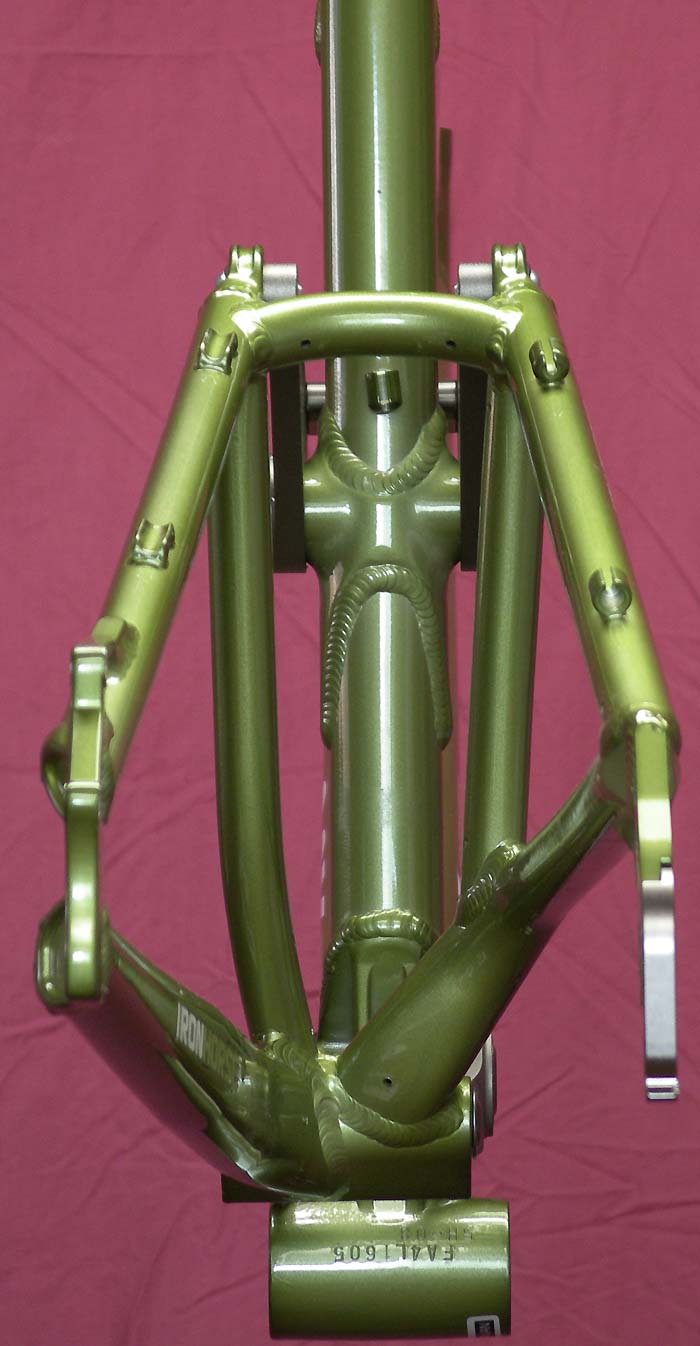 Nice touch! It appears the disc tabs have been faced after painting.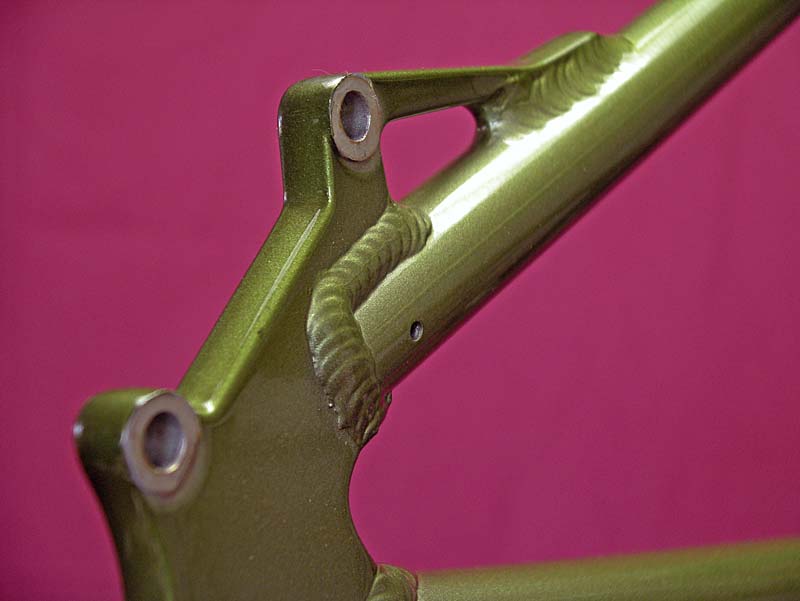 Engineering or fashion? The nicely gusseted head tube is beefier than my '03 (which had a lower gusset only), but I'm curious if the open (unwelded) end serves a purpose.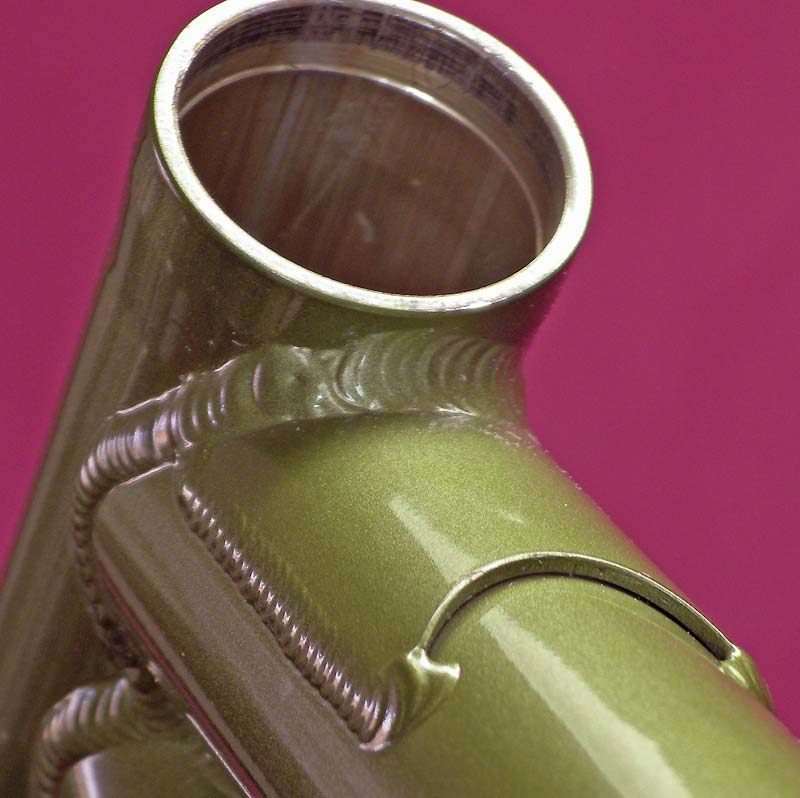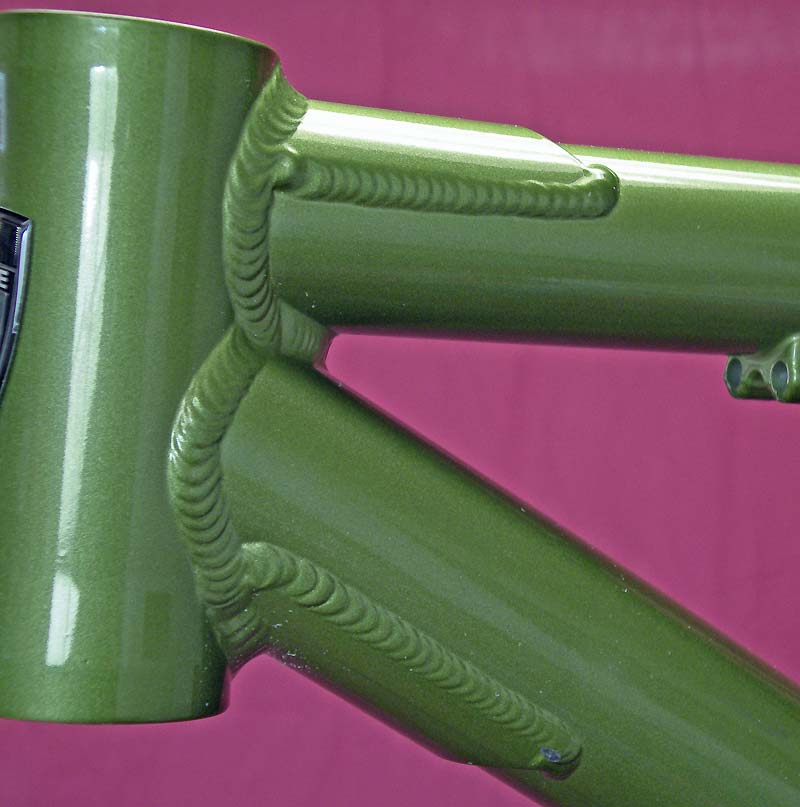 Phat replaceable derailleur hangar, with a spare included in the box. Thanks!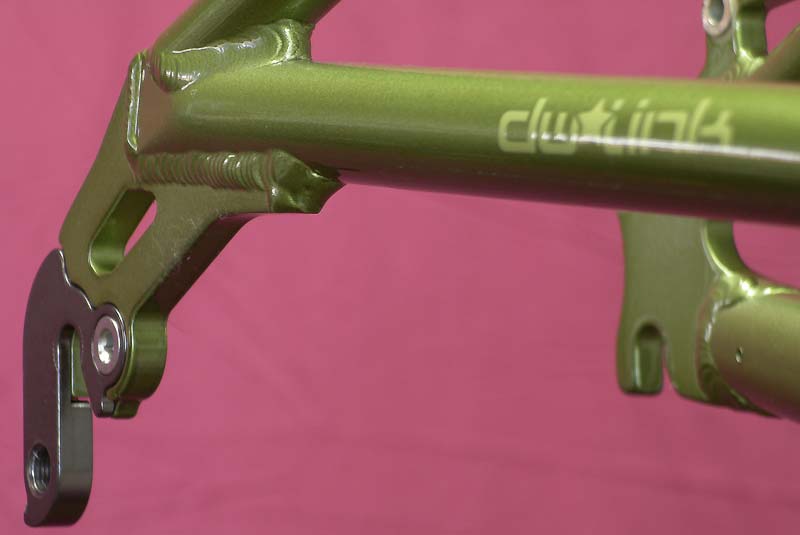 I don't know what subtle nuance has been massaged into this iteration of the dw-link, but the new forged hardware looks tasty.
These linkages allow for a 5" travel setting only, but with the low compression ratio achieved through the use of a 2.0" stroke shock, big boys won't face the problem of maxing out their PSI.
Note the seat tube doubler at the main pivot. Last season's linkage shuttle got a face lift and makes another appearance.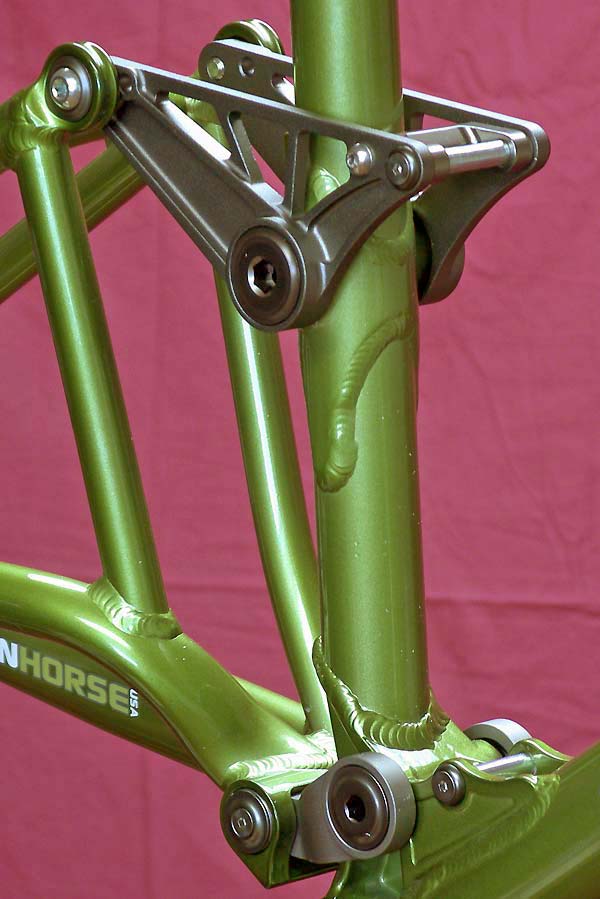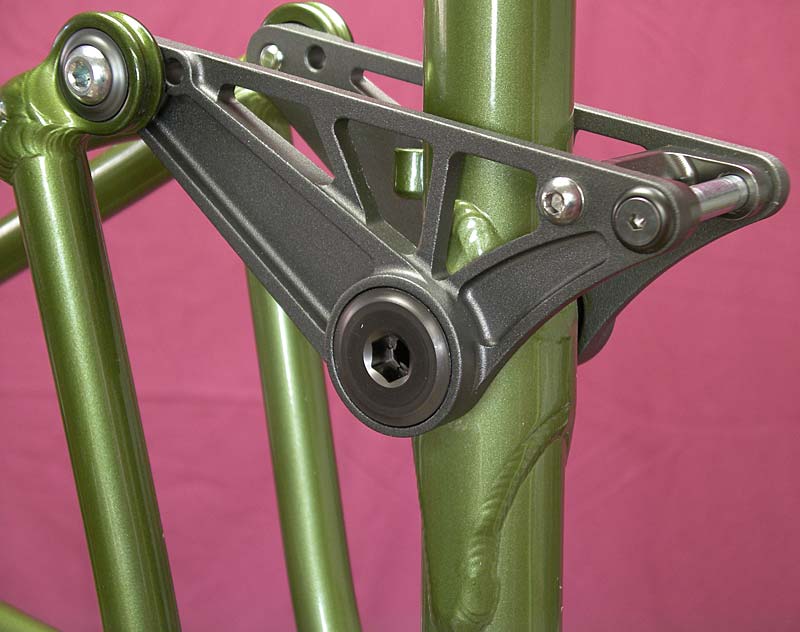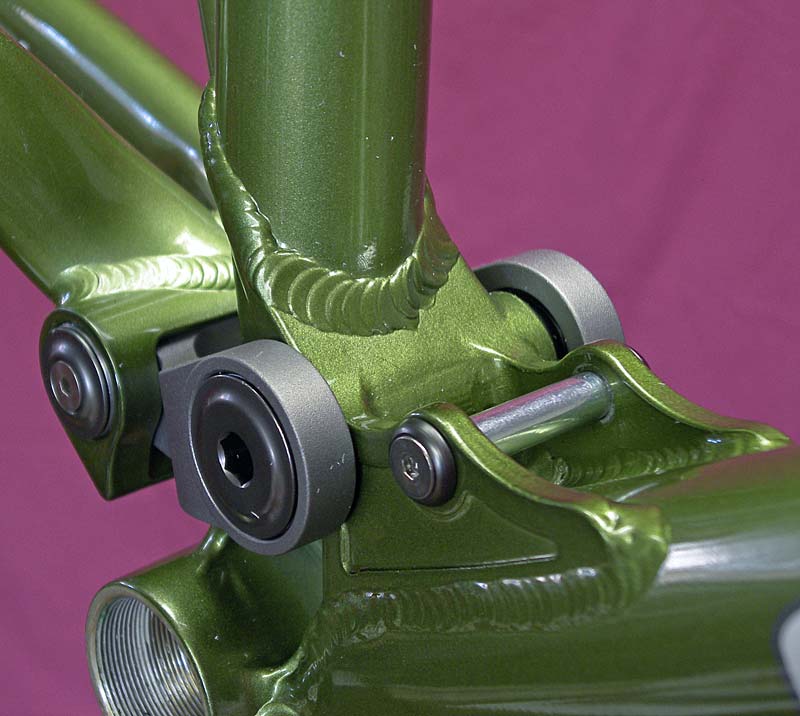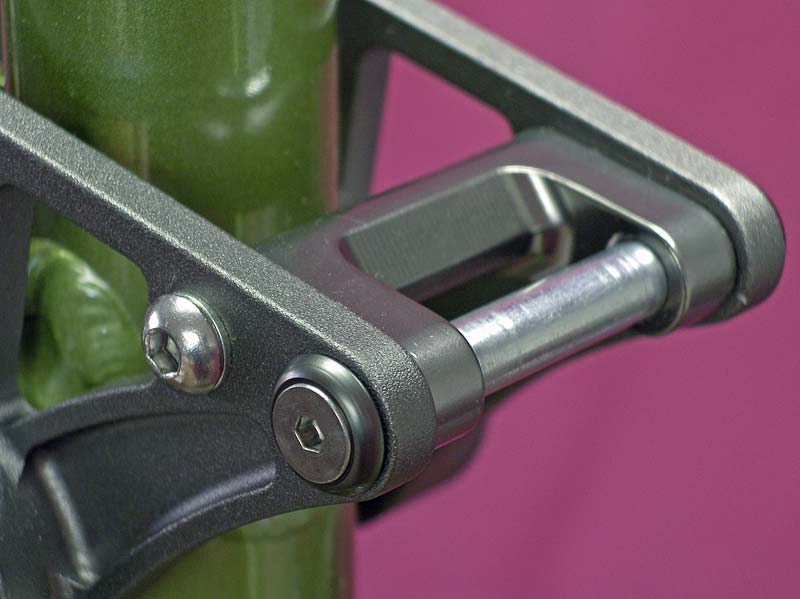 The Taiwanese welding isn't as pretty as some boutique manufacturers spin out, but it gets better and better as each year passes. The welds on this frame aren't flawless, but they are of excellent consistency, and there is a lot of detail work that went into the nooks and crannies of this design.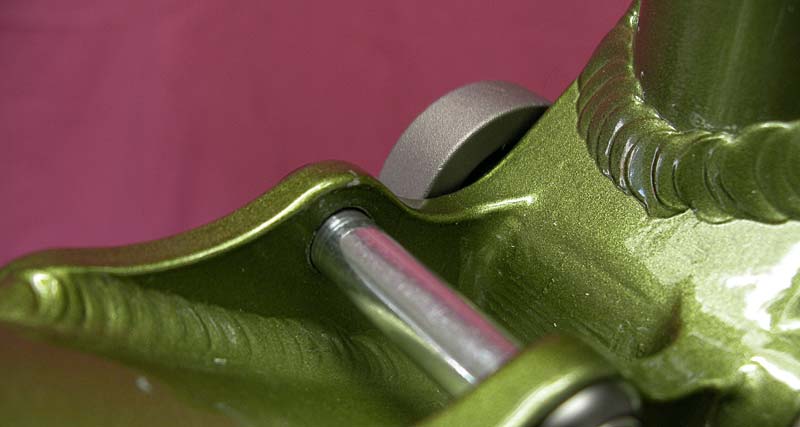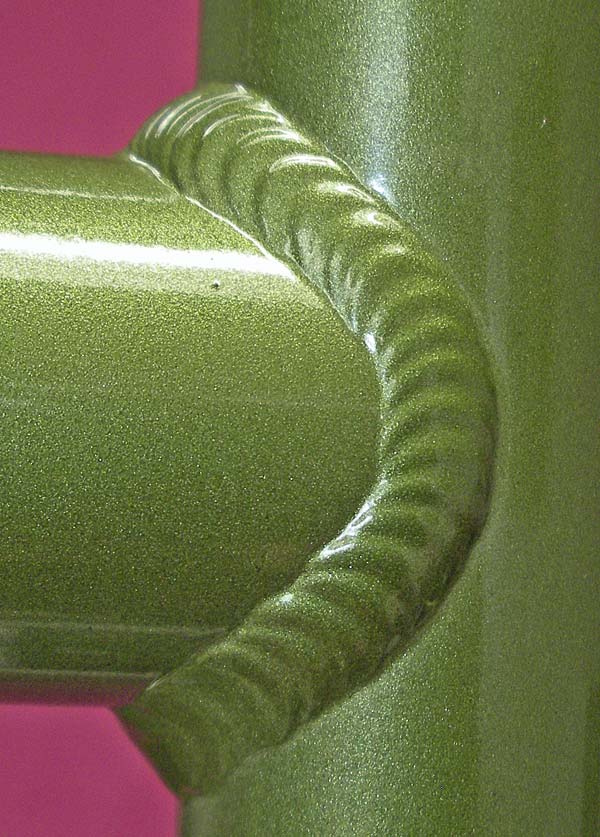 Lots of work to do, so this frame won't be on the trail for a couple of weeks. More pictures to come as I settle on the final build.