Discussion Starter
·
#1
·
So, I've made a few small changes to my Spitty. I'll post a "before" and a few after pics to help you guys guess what the changes are.
Before: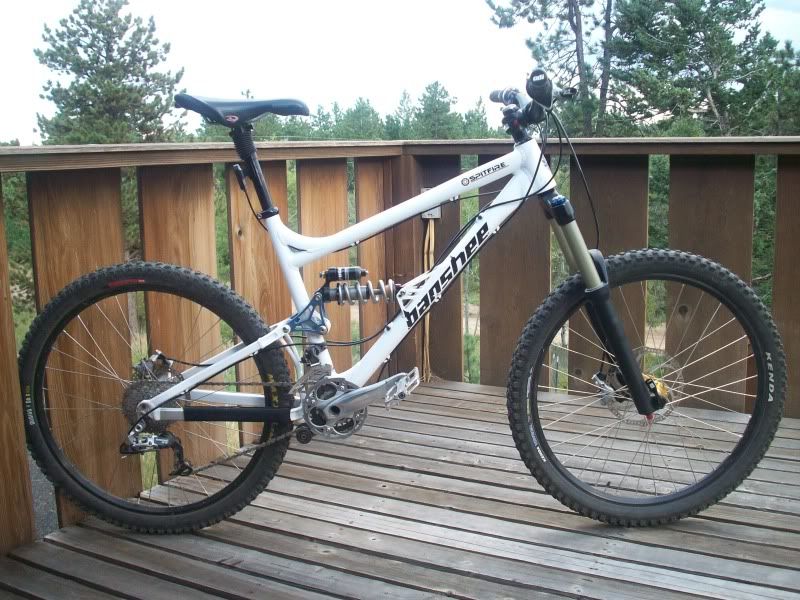 And after: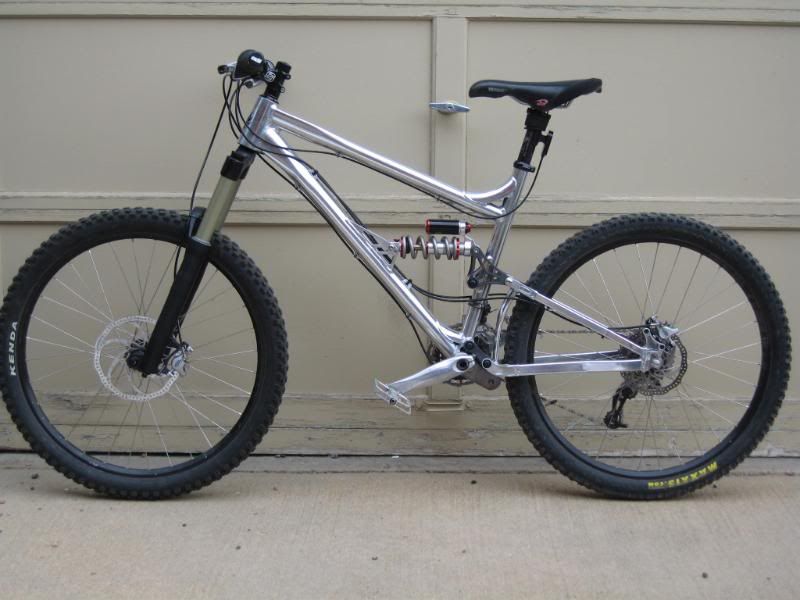 So what are you guys thinking? New grips
New derailleur cable housing?
New tubes?
Mabey you need another pic?
Oh yea, it must be he new cable housing, huh?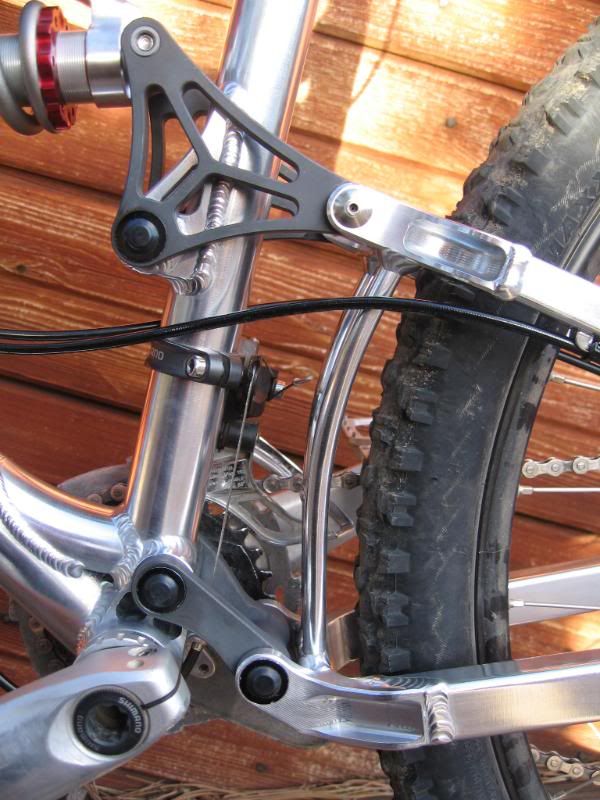 Alright, to be truthfull, I did not get new grips.
I did however, want to get rid of the white paint. I bought a white spitty because it was the fastest way to get my hands on a frame my size. White was the last color choice I wanted, but an easy thing to correct down the road. Initially, I was going to get the frame repainted, and probably still will next winter. After I stripped it, i dikked around trying to figure out what I wanted to do, and finally decided to go for a somewhat polished look. This is NOT a raw frame! What you see represents hours of work. An endevour like this is not for the lazy.
And the other obvious change; the Elka. As far as I know, this is the first Elka stage 5 built for a Spitfire. How this came about is; I was actually looking for a coil shock for my 5 Spot . Mt Spitty had an MX-tuned fox shock from PUSH industries that I was quite content with, and, was totally okay with getting another one for the Spot. But I like to try new coil shocks, and the Elka was on that list, but it did not fit on the Spot [piggy back is too big/long]. So I looked into getting an Elka for the Spitty, and move the MX shock over to the 5 Spot [ same shock size and spring rate]. I contacted Yann At Elka [great guy], who once again reaffirmed that they had no info fron Banshee regarding the info needed to build an Elka for the Spitfire. He assured me he would obtain what was needed there. I immediately contacted Keith at Banshee, explained my desire, and he got all over it! :thumbsup: Two days later, Yann called me back and said they were ready to build my shock. BIG kudos to Keith and Yann!
So it's an easy bet you guys want to know what an Elka feels like on the Spitty. Sorry, but if you want real, long time, accurate comparisons and info, you're going to have to wait. I have very little trail time in on the shock. It's still winter here in Colorado, and I don't have in the miles. What I can tell you is: it has all the positive characteristics of a great coil shock like an MX tune, or and Avalanche Chubbie. I am still playing with the adjustments, and waiting for trail time. I will provide more feedback about the shock as time goes by.
Oh, and yea, I did also upgrade the bike with a flat handlebar, a 5 inch Gravity Dropper seatpost, a 30 tooth Andersen Machine middle chainring,and I did change the Lirik fork from a solo air to a coil sprung fork. The fork spring change matches the rear shock soooooooooooooooooooo much better, and the weight penalty is worth it. Weight is now a hefty 33 pounds, and I don't regret the porkiness. The ride is kickass.