Discussion Starter
·
#1
·
Yup, you read the thread title right. A winter storm dumped a few inches of snow on the Blue Diamond/Cottonwood area last Sunday. A rare chance to ride in the snow for us desert dwellers.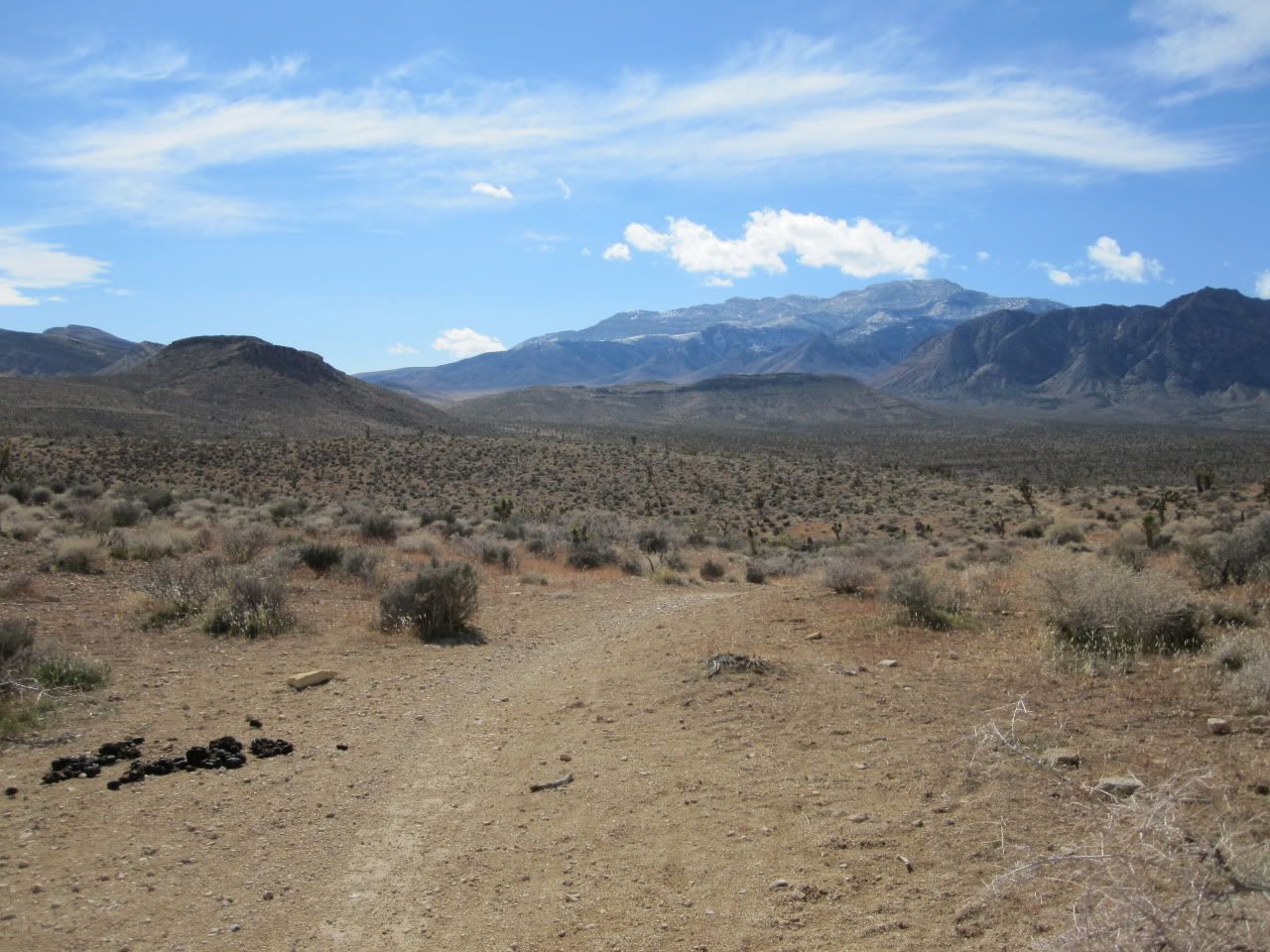 This is what Cottonwood looked like Saturday the 19th, the day before. Dry, windy complete with horse poop.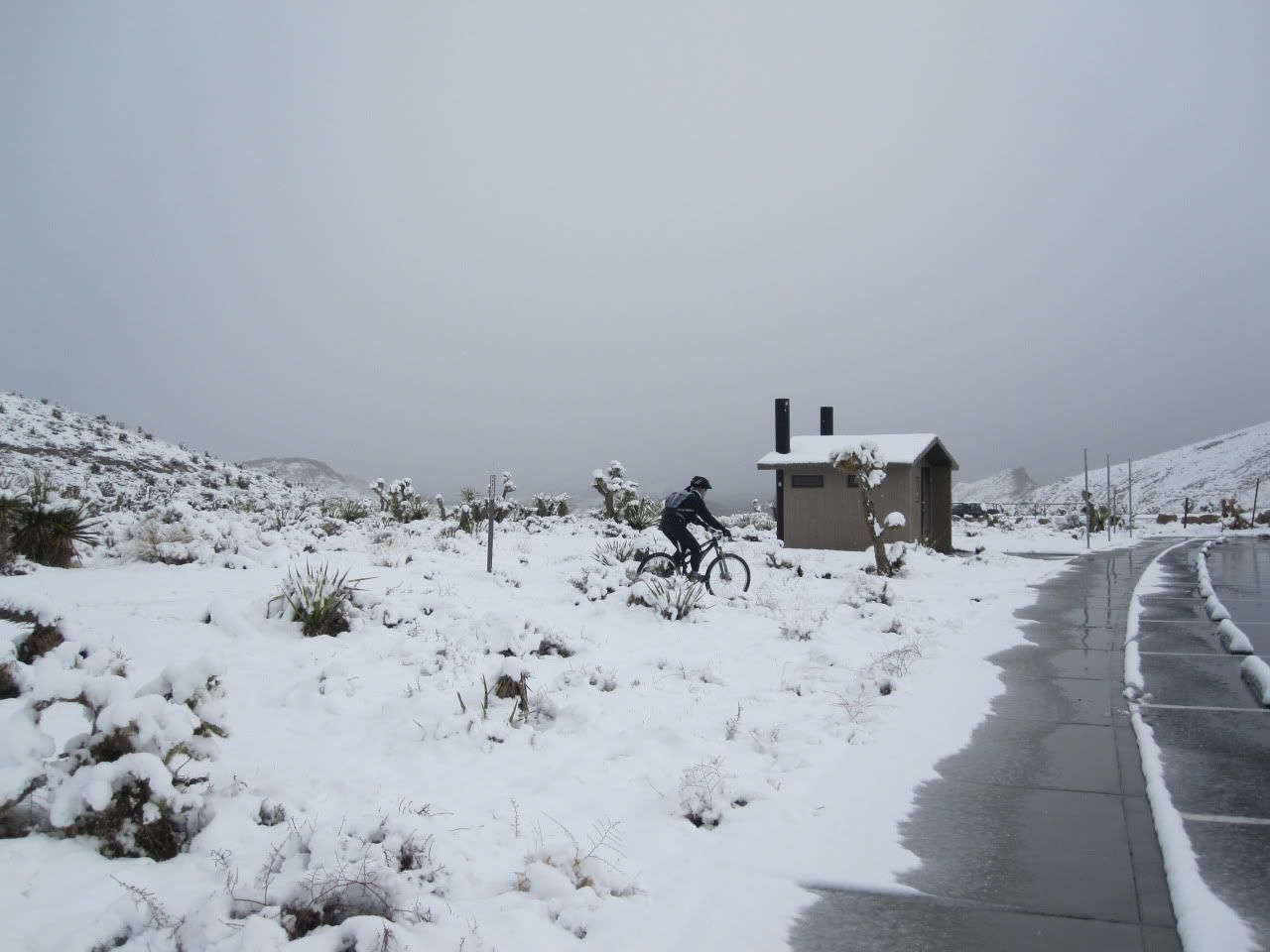 This is what greeted us Sunday morning at the Late Night TH parking lot.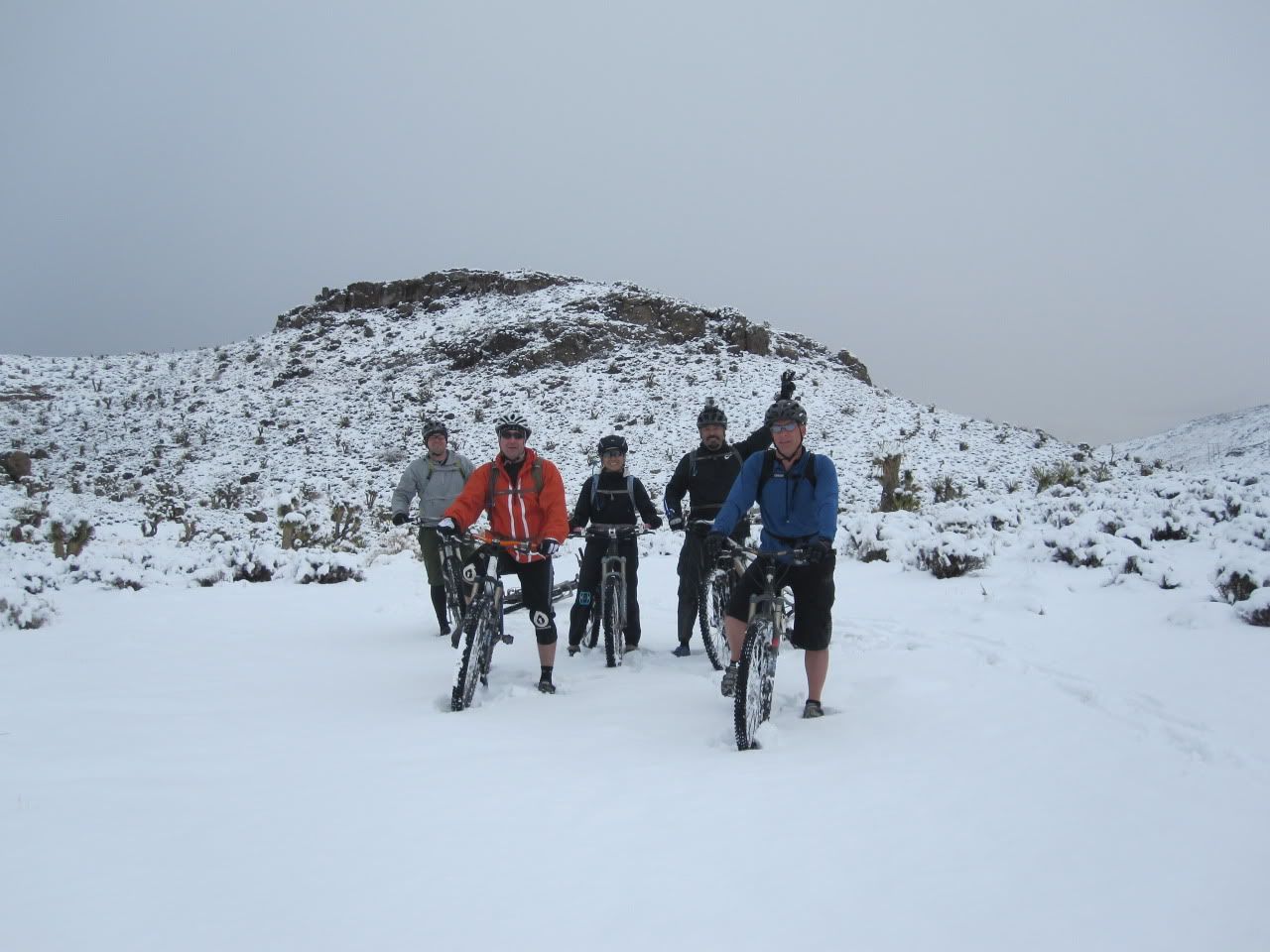 It was supposed to be a big group ride that Sunday morning. Evan, Jimmy, Jo, Carlos, Rich and me were the only snow riders that early in the morning.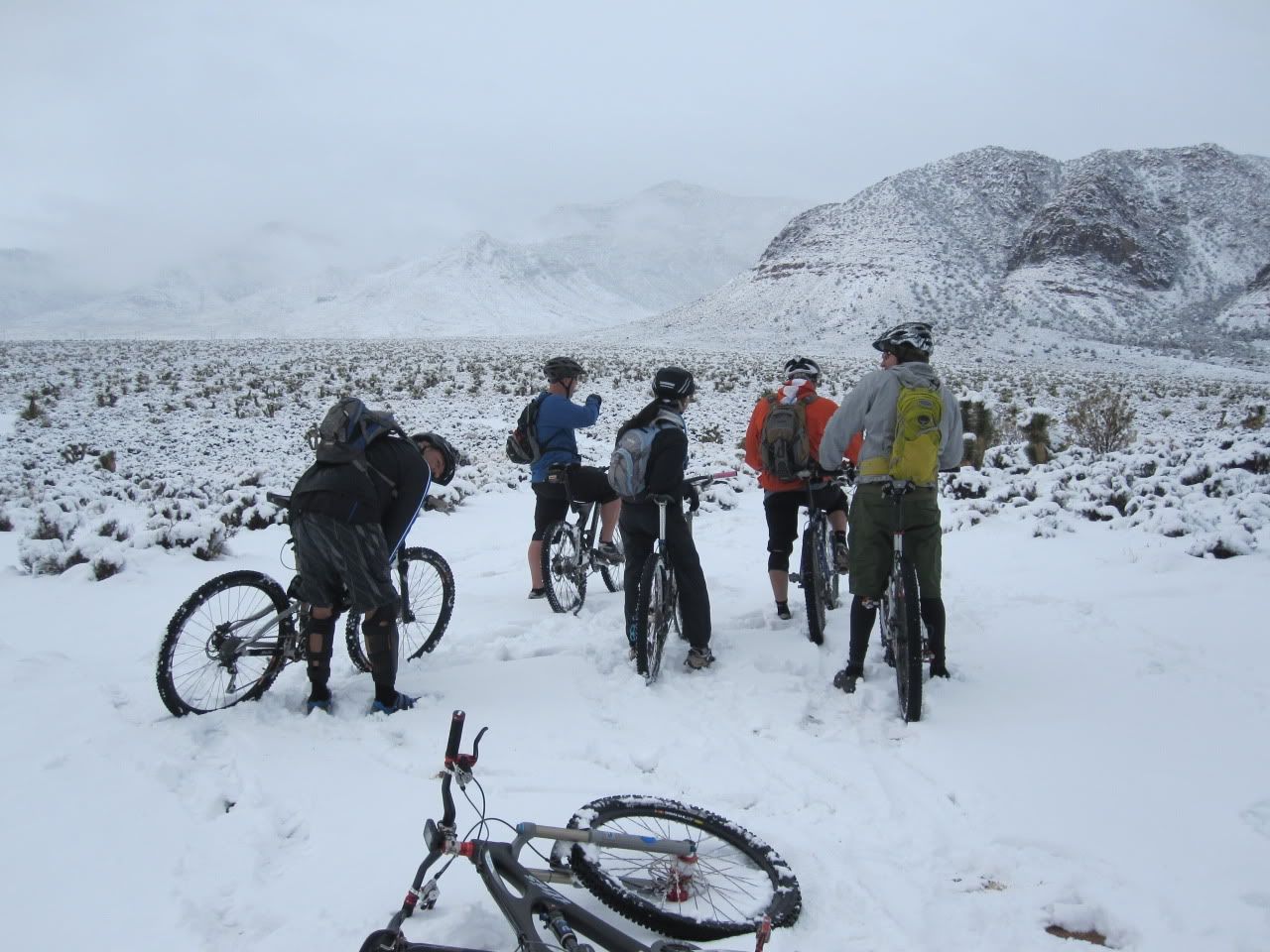 After a short climb, we were on our way towards Viagra. All the Late Night trails were covered in a few inches of snow.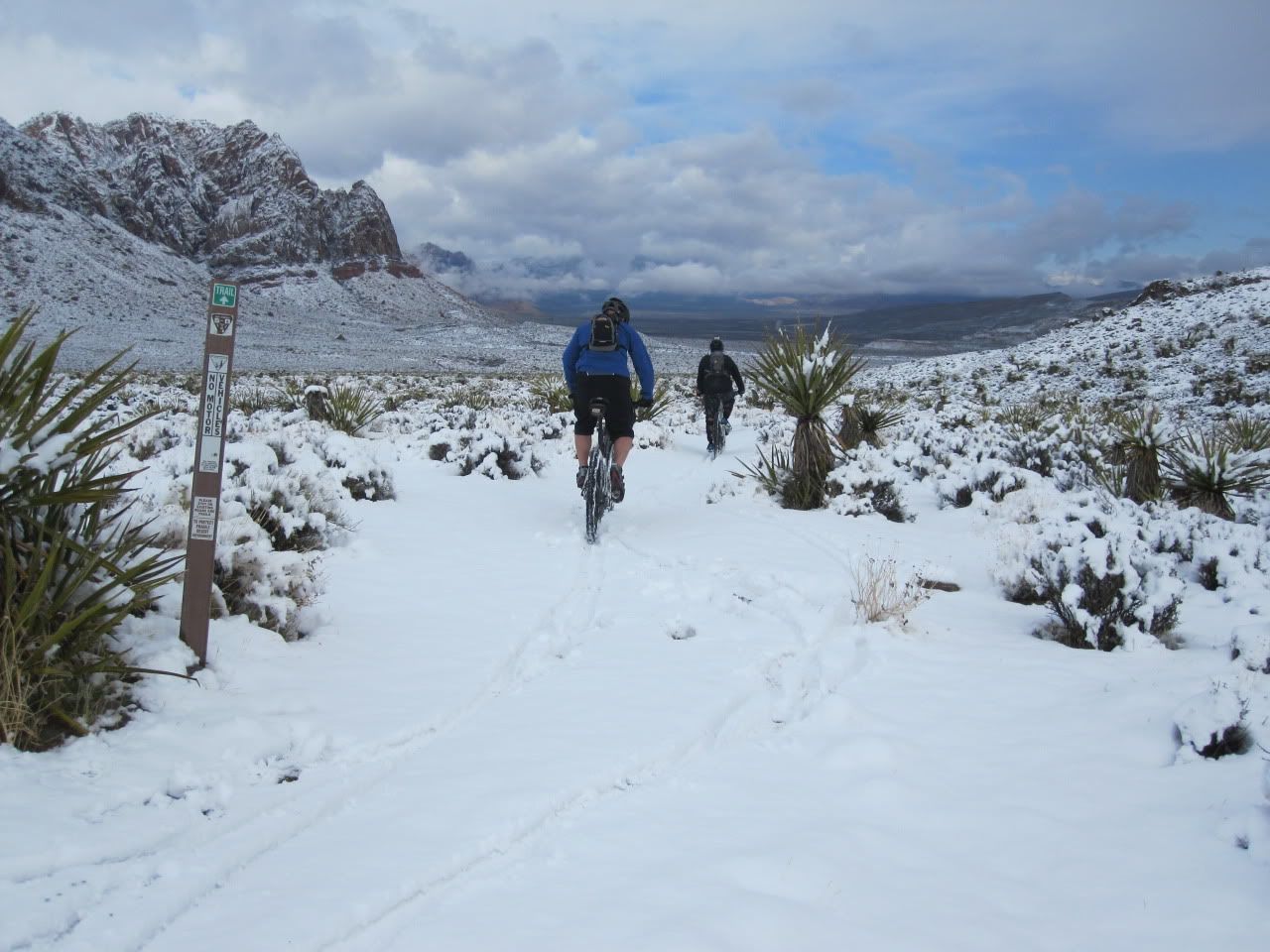 Heading down Viagra. Evan and Jimmy bombed down it first, Carlos and Rich are in the pic.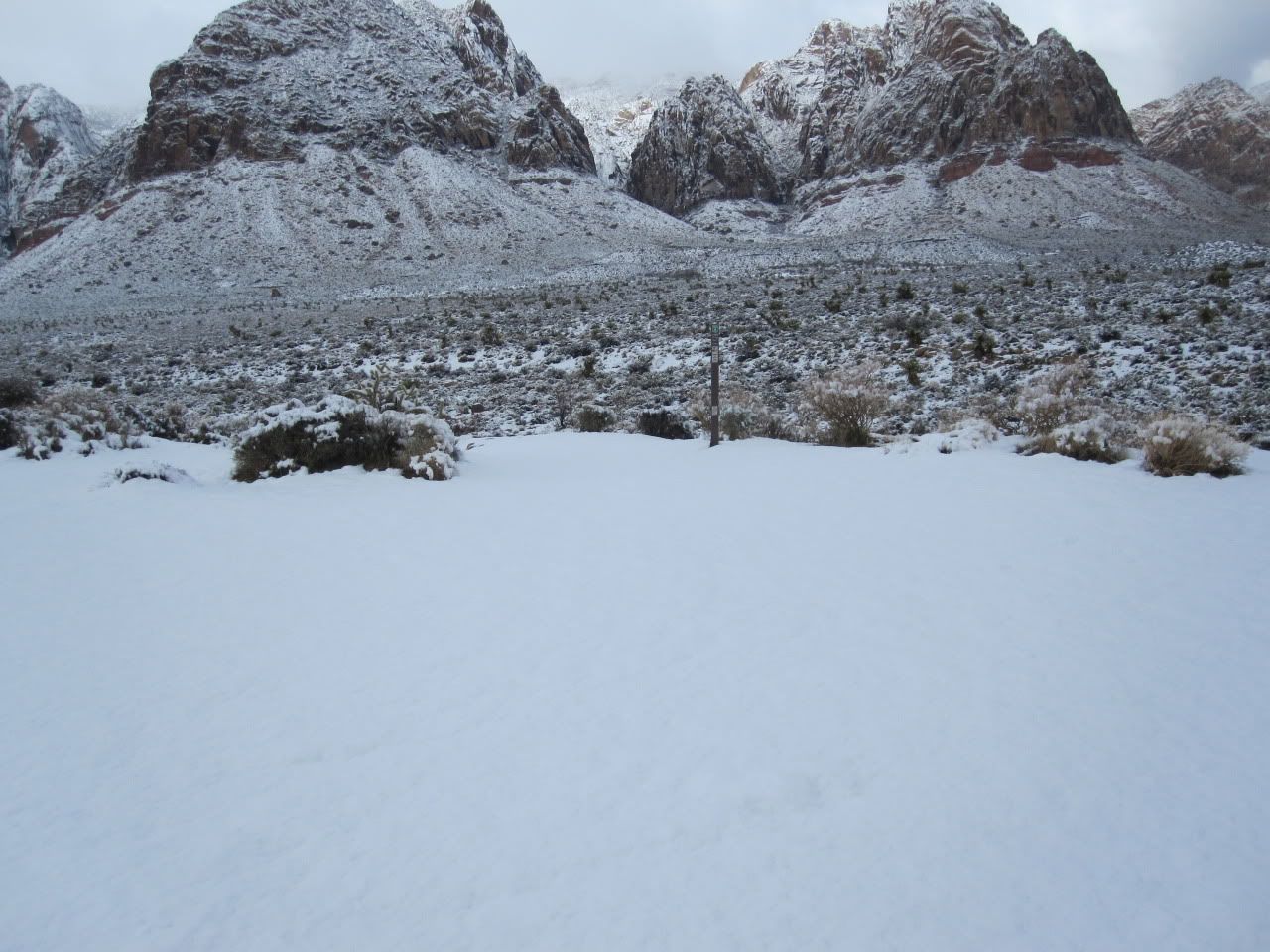 After Viagra, just before the creek crossing.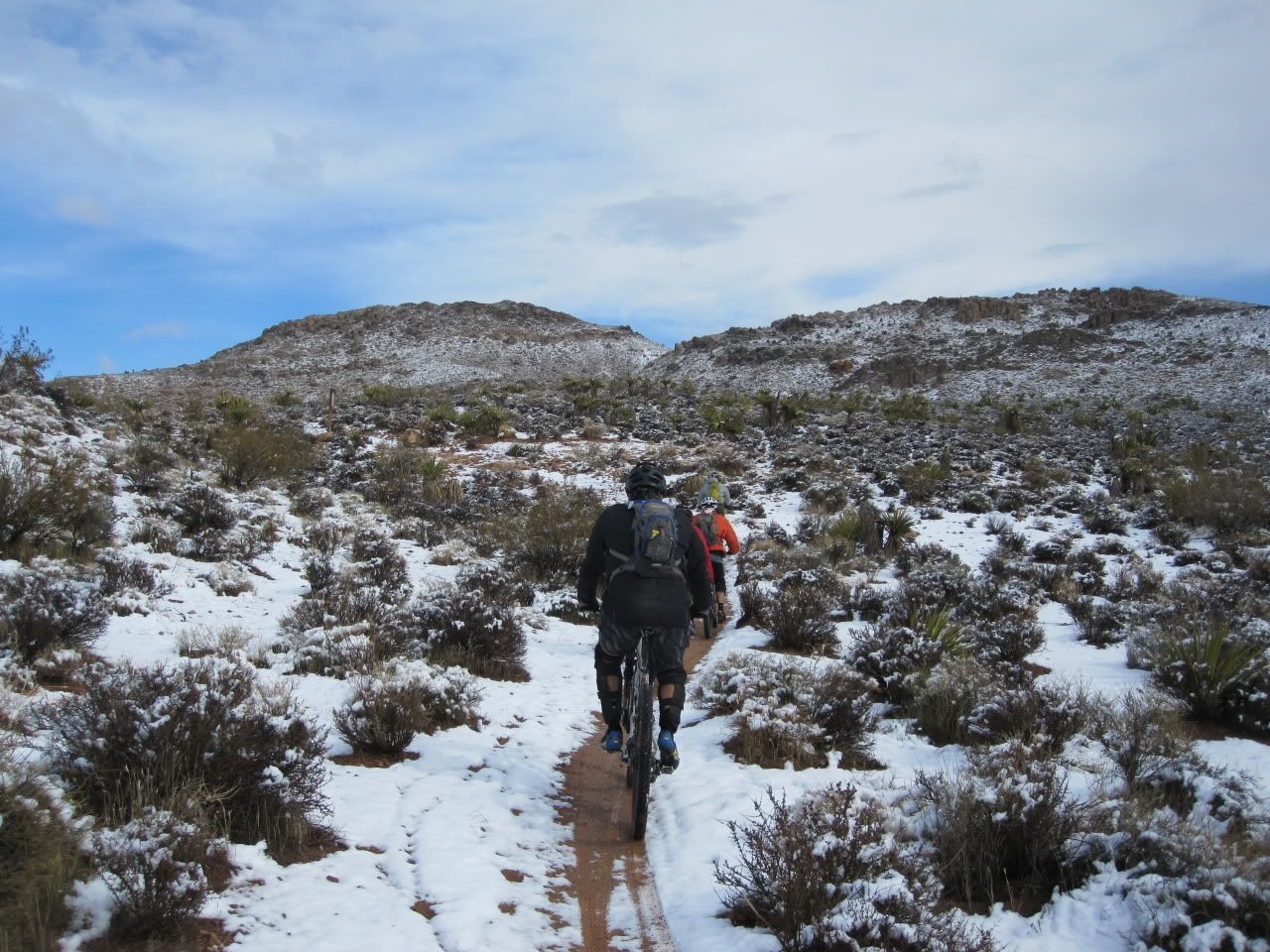 Almost halfway through the ride.
We're still on the north side of Cottonwood. Jimmy is bombing down the trail.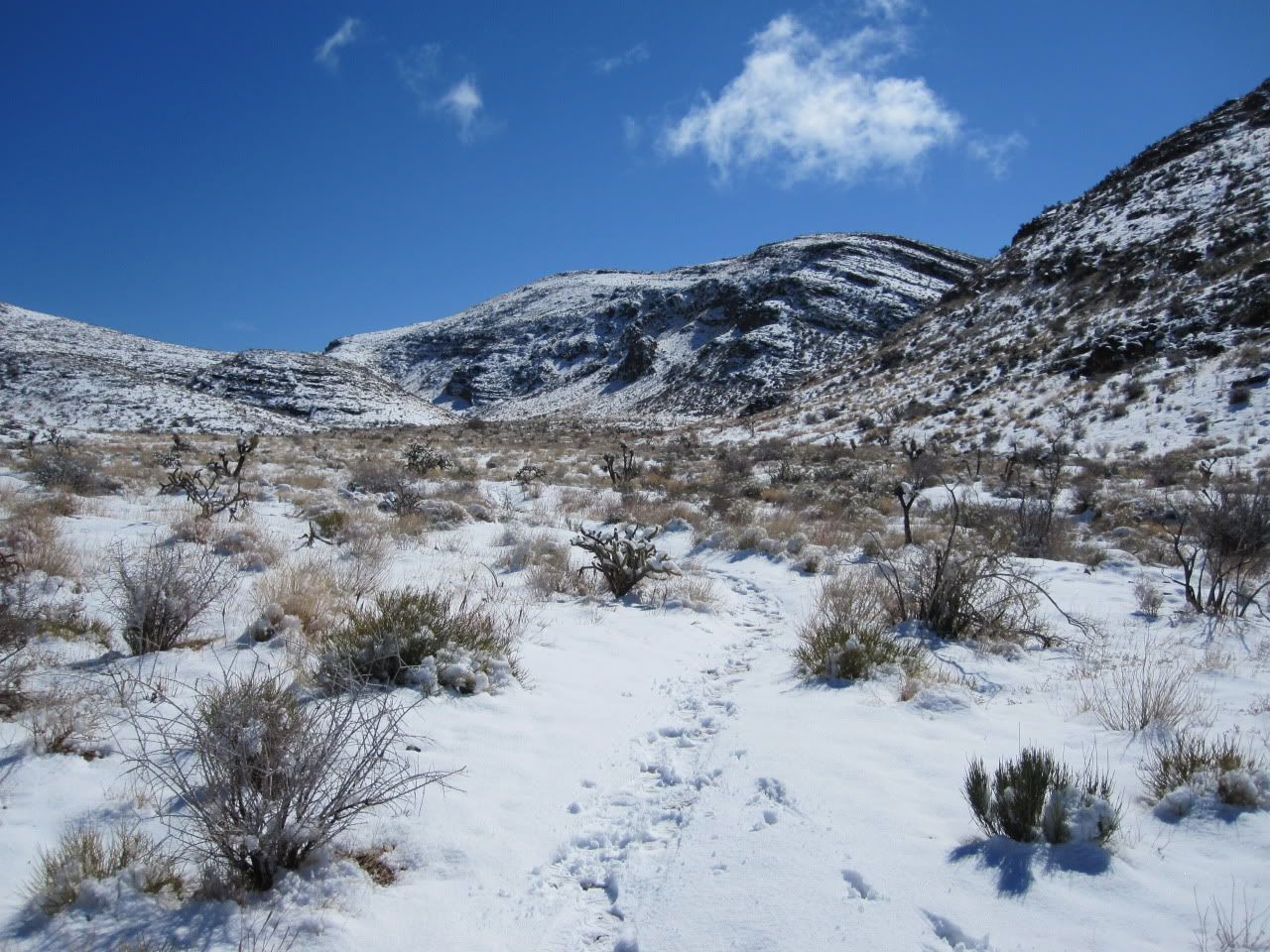 Me and my wife explored the south side of Cottonwood that day too. Climbing up to Badger Pass.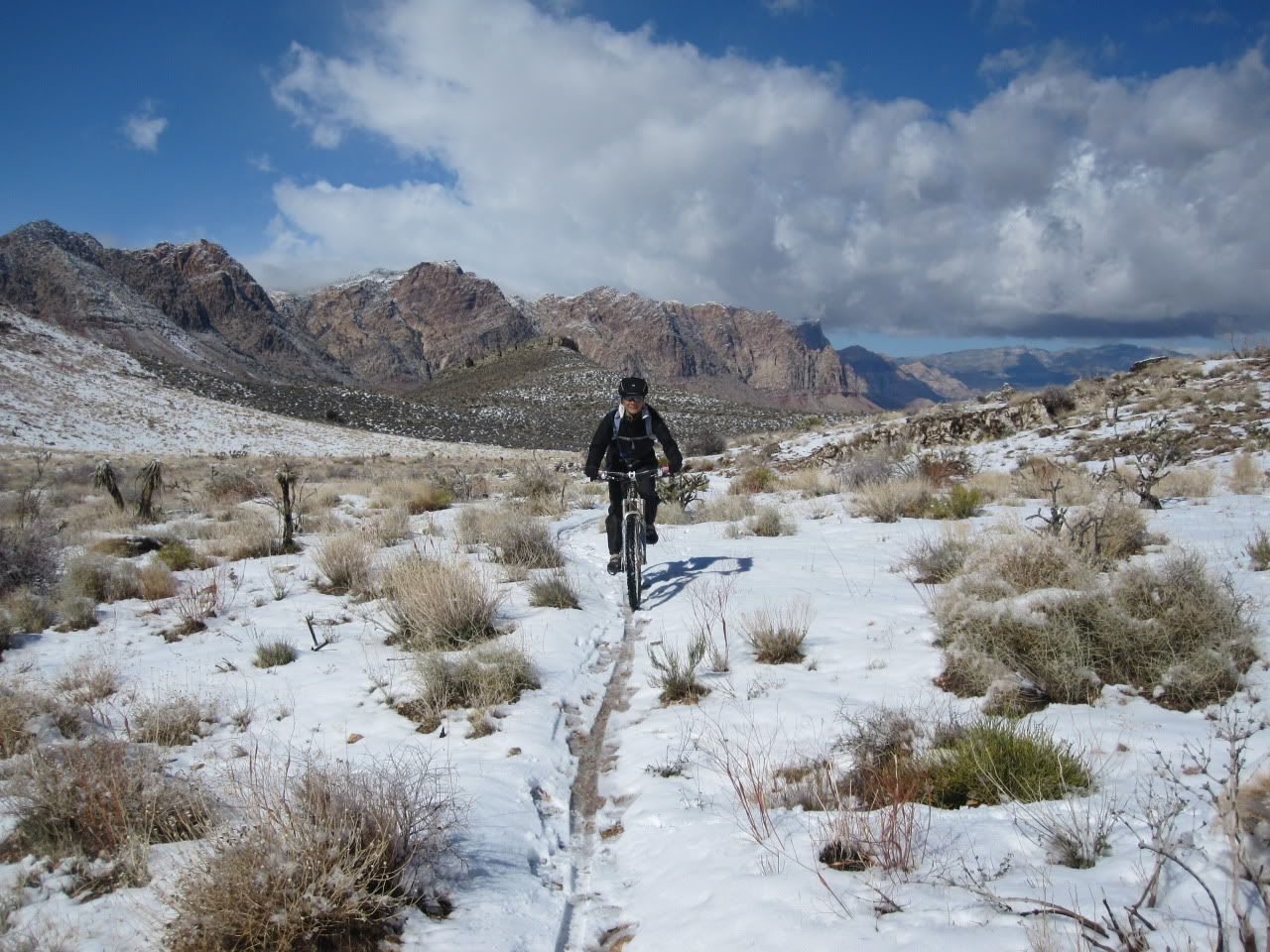 Almost at the top...
Finally at the top. Elevation 4615 feet.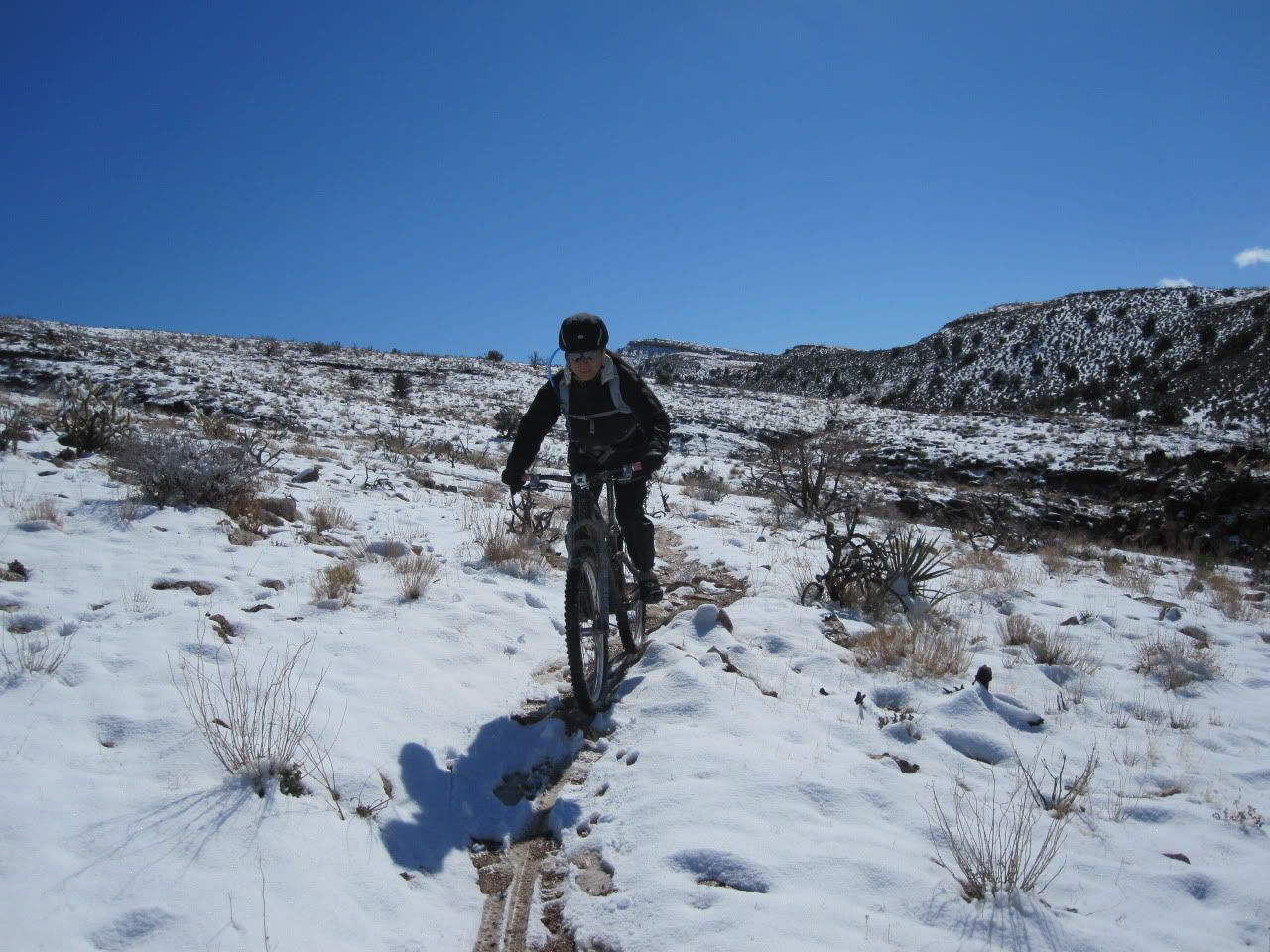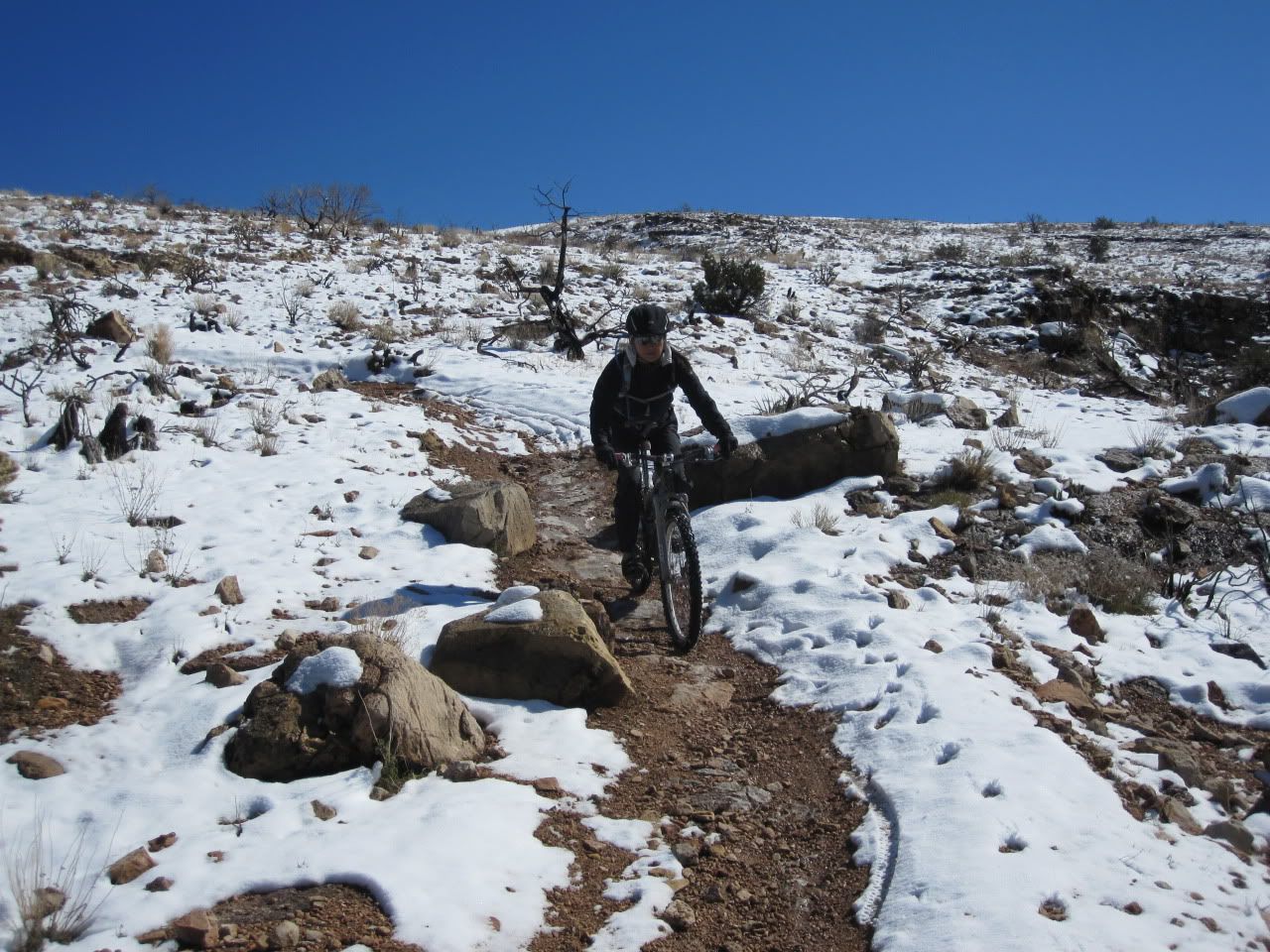 Going down the switchbacks.
By the time we got back to the Late Night parking lot around 1 PM, the snow was gone around the parking lot and most of the north side of Cottonwood.