Discussion Starter
·
#1
·
SMT climbs Noble Canyon
(meanwhile, temperatures in Hell continue to plummet)
This just in.
In what seemed an unlikely scenario, ShiverMeTimbers contacted SunnyRaceGirl in San Diego in late October, asking about riding in the San Diego area.
"Yeah," Sunny commented, "he called up and asked if I wanted to ride Noble. I said, 'Who is this?' 'Bob,' he says, 'you know, SMT.' So then I asked him, 'Who is this REALLY?'" The two agreed to meet in early November to ride Noble Canyon, a rocky, unforgiving, Yucca-and-cactus-strewn trail in the Cleveland National Forest. "It's fun. Except for the mountain lions and an occasional wild boar, Noble is mostly like a really long Super D course."
After loading Sunny's bike and gear into SMT's vehicle, they made their way to the summit for the 2-hour shuttled run down the Noble Canyon trail. When Sunny realized she forgot her gloves back at the base, she deftly fashioned open-fingered gloves from duct tape and old Luna bar wrappers. She lamented that a "Nuts Over Chocolate" wrapper would have matched her jersey better, but that one must do with what one has.
The going was smooth until ten minutes into the ride, when they came to the first slow gradual climb. SMT realized he'd received "bad intel". Standing over his bike and looking timorously at the flat earth that genlty sloped upwards for at least 10 feet, he asked, "What's this?" When informed that it was a climb that required one to pedal, he was heard to say, "But we shuttled up here... You mean there's climbing??"
SMT mustered his courage and began pedaling. "It was awkward at first, I mean, standing and actually turning the cranks. But once I got used to it, it wasn't so bad. I must have climbed, oh, at least 6 different times. On the same ride."
By the time they made it back to the parking lot, the sun was getting low on the horizon. Asked if she was worried about mountain lions on the trail, Sunny matter-of-factly dismissed the concern. "I know they're out there, but I figured I just had to out-pedal Shiver..."
SMT conquers yet another hill!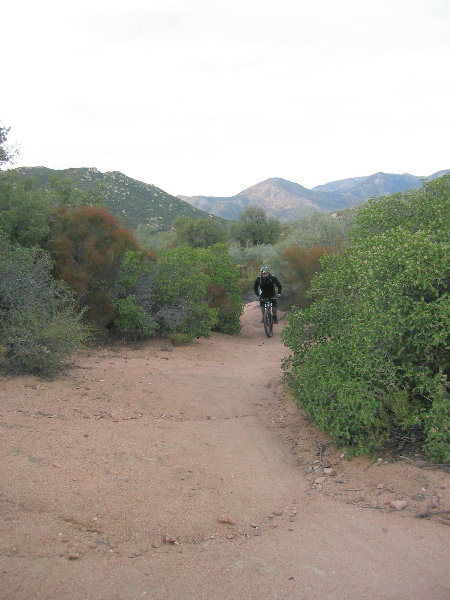 Almost there...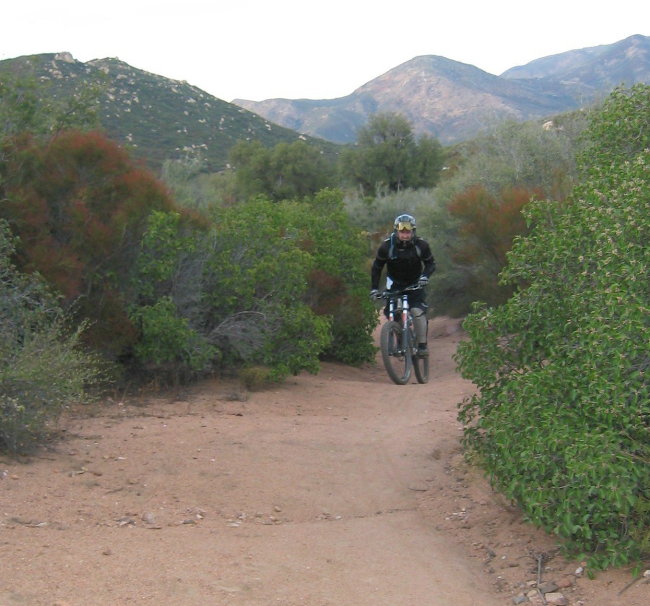 Woo-hoo!!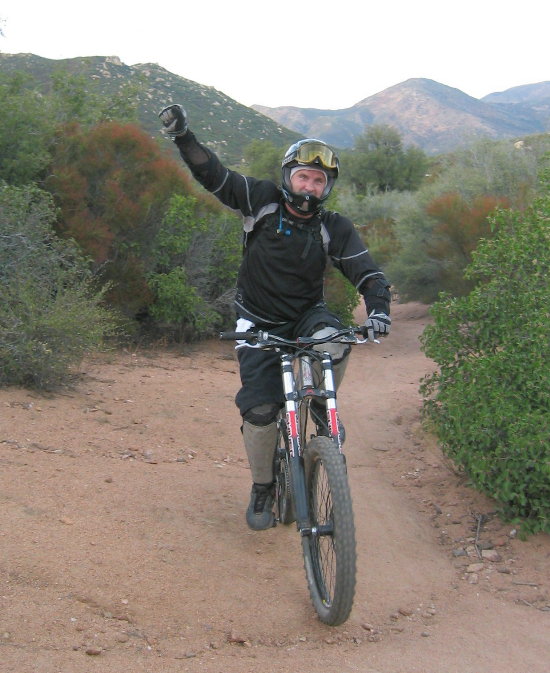 SMT on the rock drop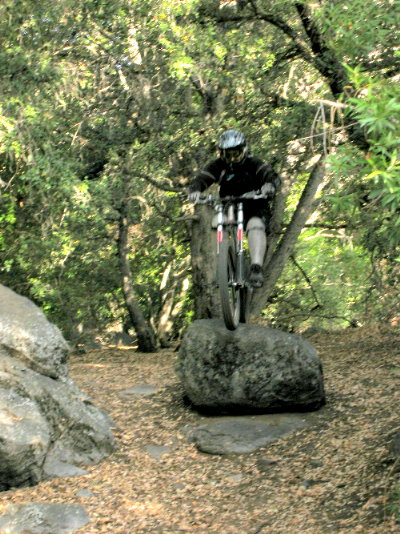 Sunny's gloves
Post-ride refreshment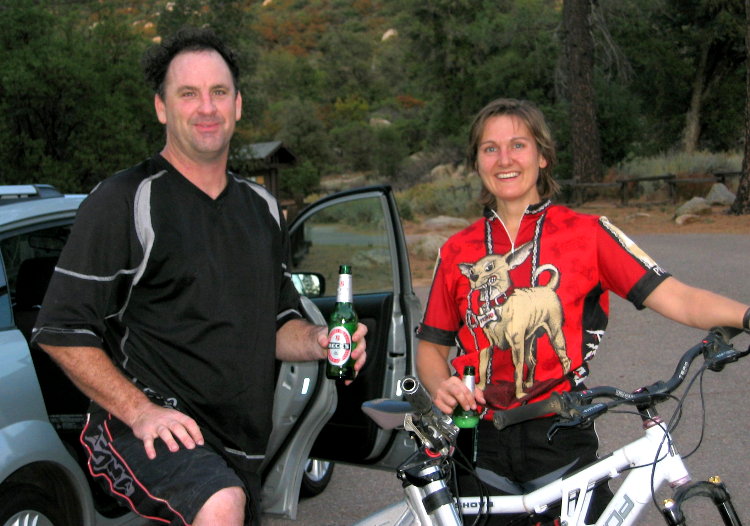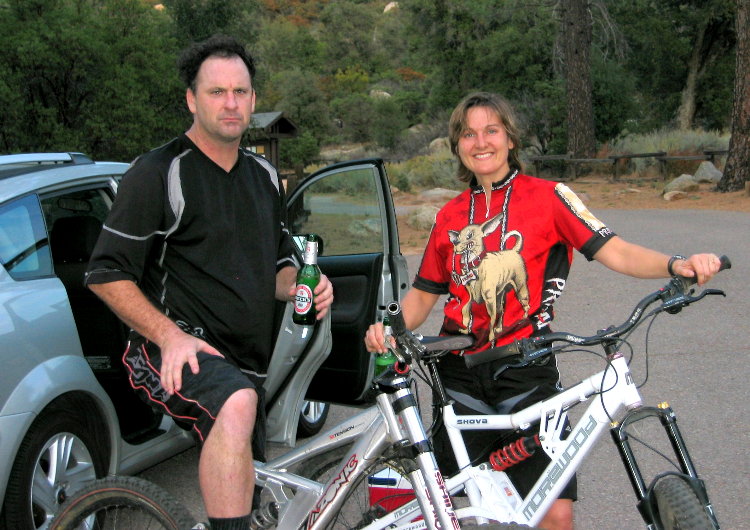 A great afternoon!