Discussion Starter
·
#1
·
I have a Haro Shift R3 and I'm looking to upgrade the shocks. The front is an SR Suntour 120mm and a 7.875in X-Fusion coil in the back. I had my eye on a Manitou Swinger 3way for the back and I have a good deal on a lightly used '04 "MZ Comp" (Marzocchi Comp, maybe the MX comp?) but its only 100mm.
I was probably going to buy the MZ and try it and if I don't like it, I'll put it on my Fuji Thrill commuter bike.
I don't think the 100mm will be that much different from the 120 on the Suntour because its pretty soft right now.
What do you guys think? I was also checking out used Manitou Minute :02's or even older Rockshox Pyslo's. All the shocks I'm looking at for the front are good condition second hand. If anybody has anything not listed in the classifieds that they want to sell and fits what I'm looking for, I'd be glad to hear about it.
Oh, lastly, I'm 150lbs and I'm doing XC riding, no drops bigger than a foot or so.
Here's my bike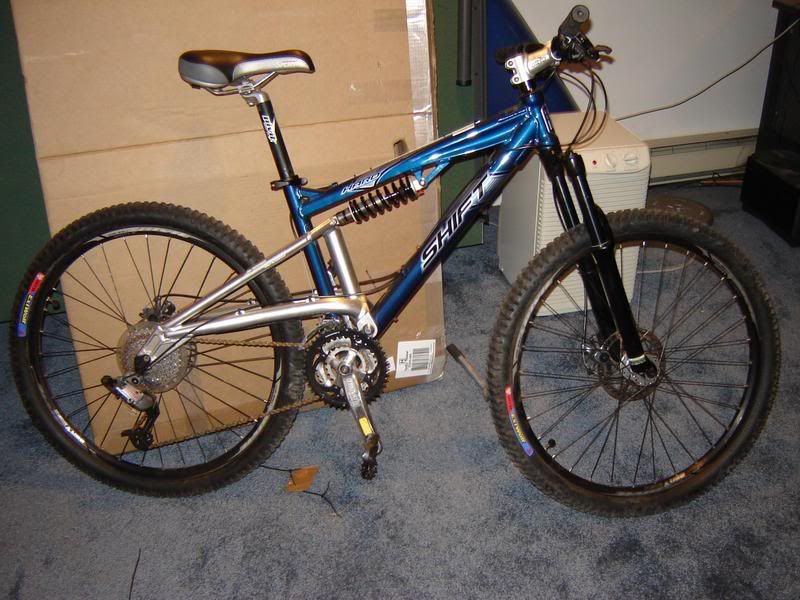 and its clipless now