Hit up a fun trail this last weekend with a slightly crazy Aussie. Nice terrain with some steep chutes and fun rock sections. There were some cool rock formations on the side of the trail that had you saying, "I bet you could ride that ..." Well, it didn't take the Aussie long to throw a leg over his trusty Spot and give it a go. A few tries and he links the whole thing together and then says, "your turn"... I'd say it was slickrock but it was more like riding over a cheesegrater. Listen to the sound the tires make.
Frame grab of the rock berm: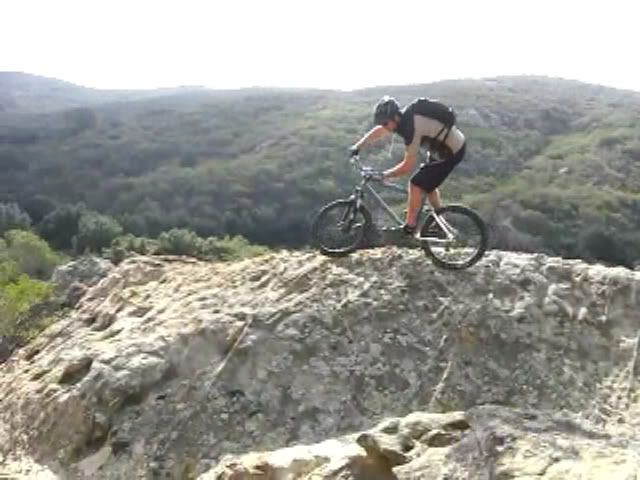 The exit of the line: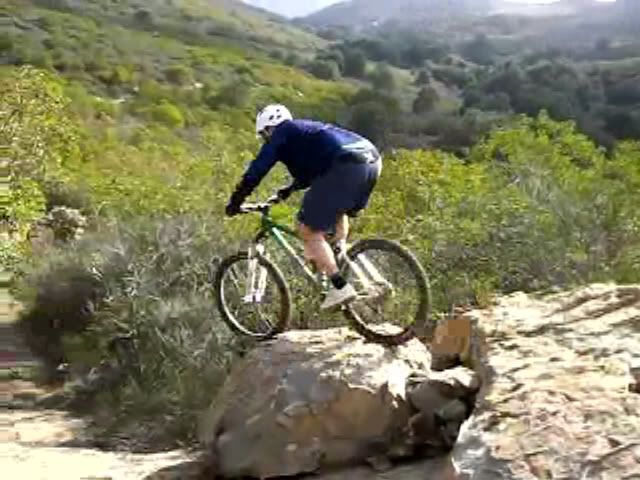 Video:
Other ride shots from the day: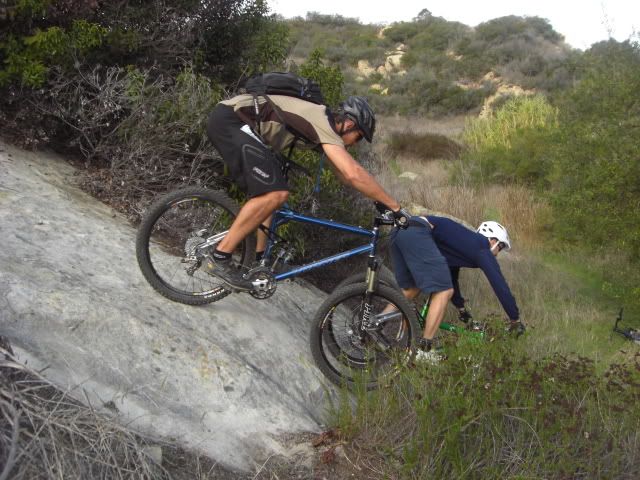 Medium TNT versus XL HL: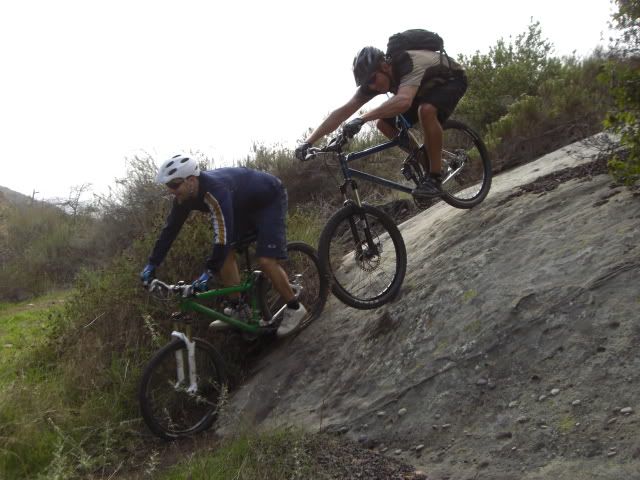 Fun stuff. Thanks JP.
S