What a fun weekend. I had the best time ever, and still couldn't get to everything.
Fillet-Brazed, SSMike, VDBR, KB11...I had a great time hanging out with you guys this weekend. The weekend went by too quickly!
It was great meeting other VRC and MTBR members, looking forward to next year.
Ok, ok...on to the pics (if anyone else has more...please post!):
The wild painted Landshark in the front placed 3rd in the cross country Sunday morning BTW...holding it down for the vintage!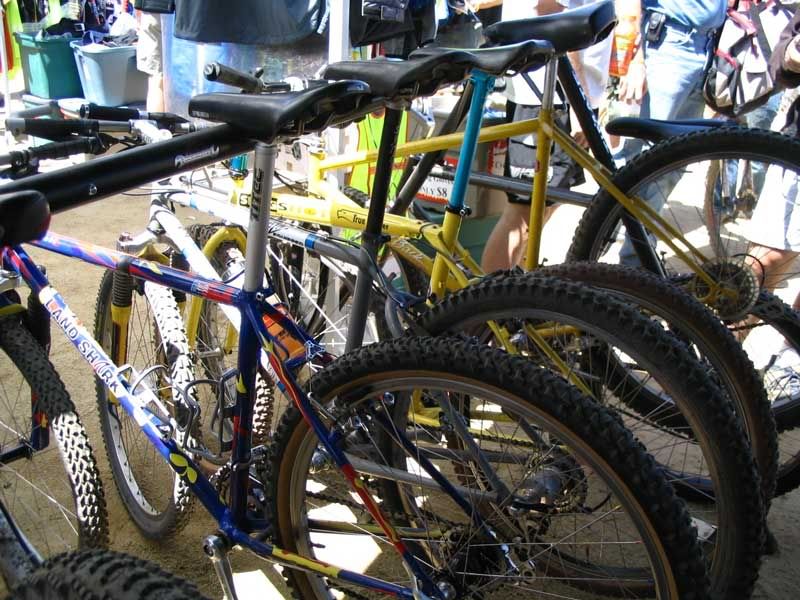 RJG's (other) Paramount, My P-22 Team, SSMikes Ibis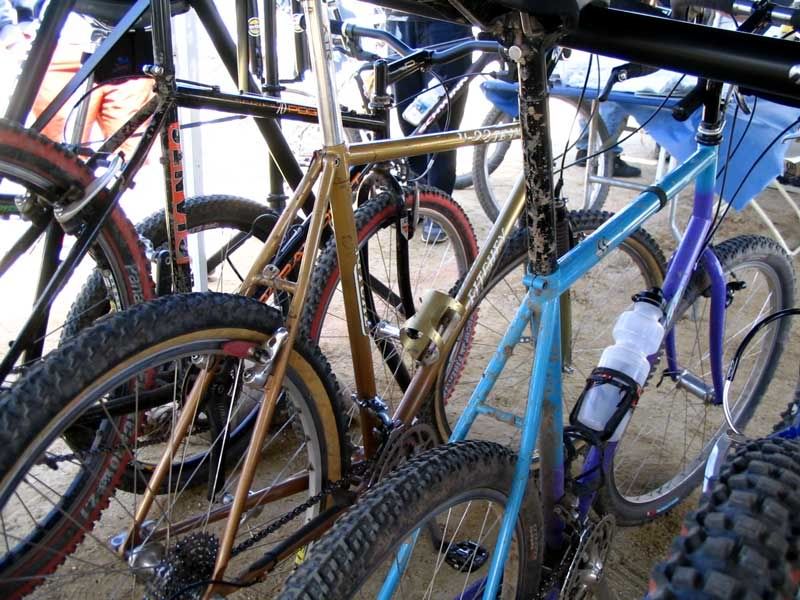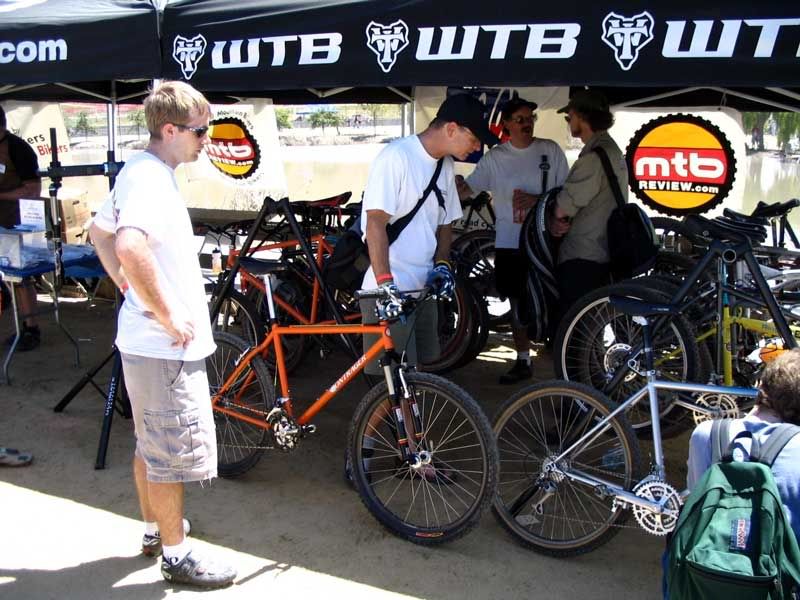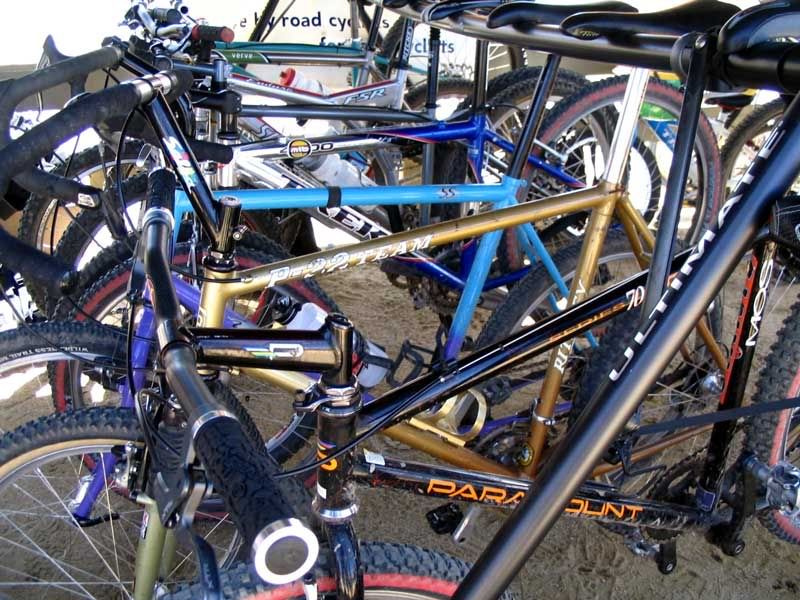 Fast Eddy's DBack, My Slingshot SS, a 92 Bontrager (which also raced Sunday in teh XC) and the Landshark. SSMike taking a closer look.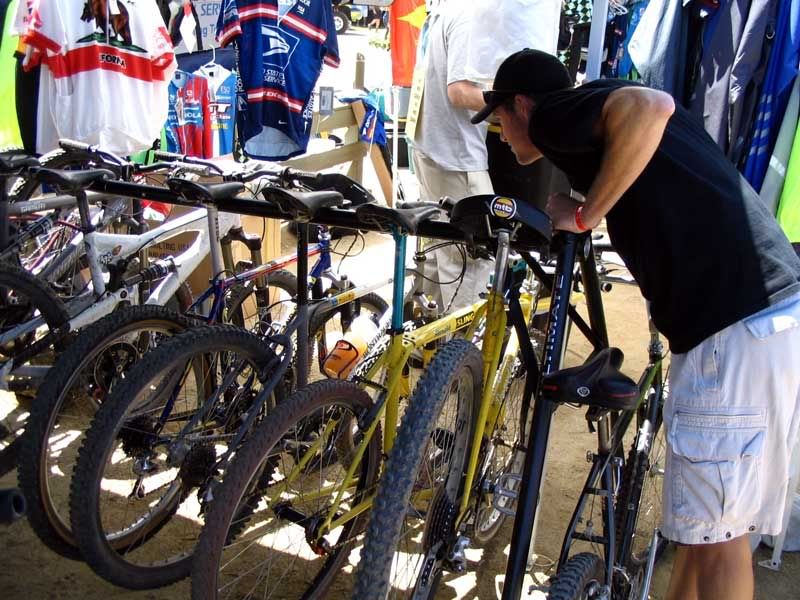 RJG (owner of the black Ned issue Paramountain) and KB11 holding his newly restored WTR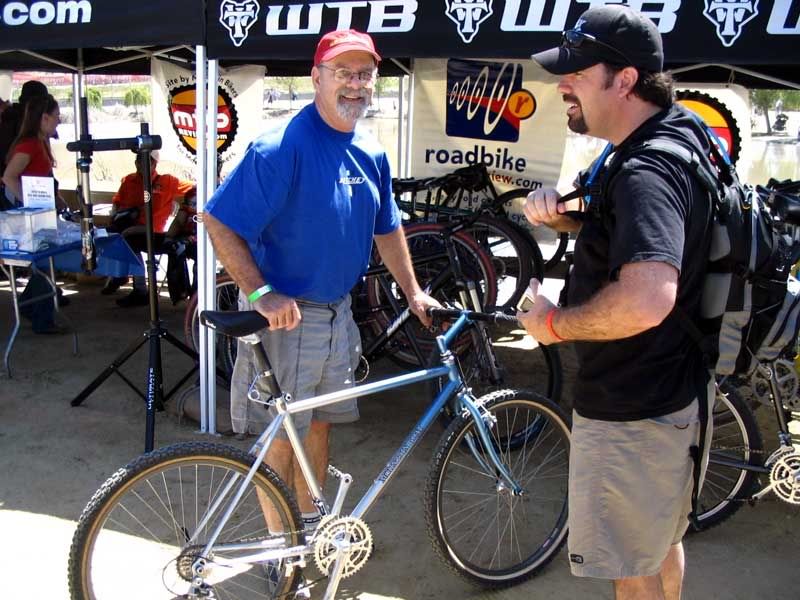 Fast Eddy taking pics, and Pyamid's....back...
Fillet Brazed, SSMike, KB11: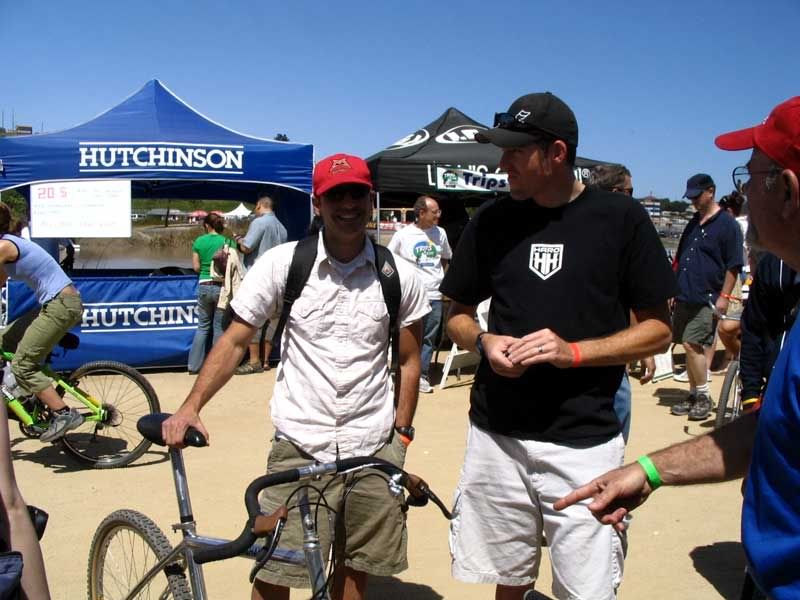 This guy brought a Bontrager that was rescued from 15 years of storage. It has a prototype Judy fork and a really cool Bonty Ti riser bar on it. Looks NOS and was a great looking bike. It's only mileage was from the parking lot, to the meet!: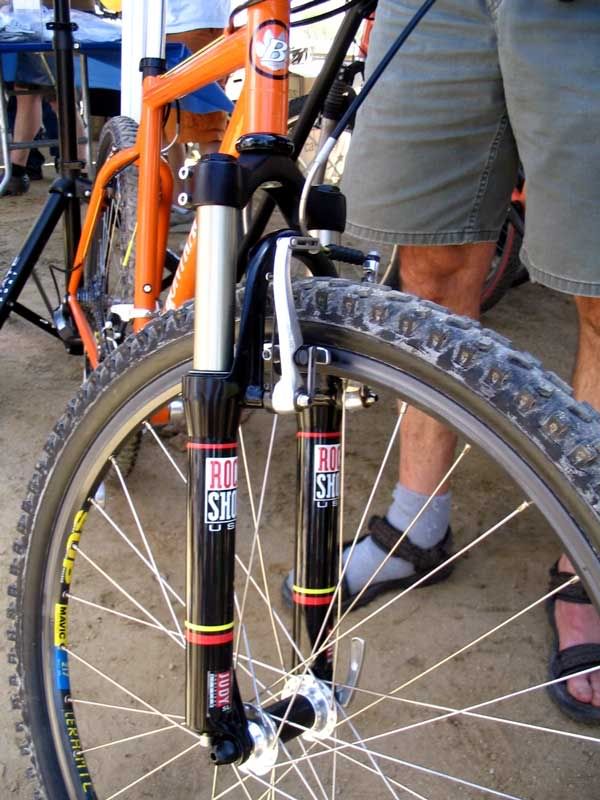 And the other cool thing I saw this weekend. Ned Overand and Frishi hanging out...it was like the 1990 Worlds all over again!