Discussion Starter
·
#1
·
After tons of searching and research, I can order either of these two 24in bikes.
Marin Rift Zone JR
Marin Rift zone JR Aluminium 24'' wheel full suspension bike is the same model as the Rift zone 26 so can be easily upgraded as your little ripper grows.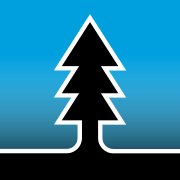 www.marinbikes.com
Or Scott Ransom 400
It will be for my 7yo son, 4'3", who is currently on a 24in hard tail. The current bike has a reach of around 330mm (if I measured it correctly, nothing published online) and he rides it very well.
Spec wise, they are very similar but the Scott gets a dropper post (unknown if it's any good) and a better Xfusion fork (slant vs velvet), but is $100 more expensive.
The main issue I can't decide on is the sizing and reach of the two bikes. The Scott is much shorter with a 366mm reach vs 380mm on the Marin.
Is it worth getting the larger bike, or would the Scott be plenty big and a better transition from the hard tail he is on now?
Also if anyone has owned either bike Id love to hear your thoughts.
Thanks.