Discussion Starter
·
#1
·
I needed something more secure for the bikes with 20mm TA forks than my PVC homemade bed rack (which took up a lot of space in the bed of my truck so I could only carry two bikes on road trips). I had my rack choices narrowed down to the Thule T2 and the Saris Cycle-On Pro. The retail for the Thule was around $350 and the Saris was $420. All my research had me ready to pull the trigger on the Thule until a friend of mine put his Saris up for sale for $250. After talking to a few people that used the Saris for their big bikes, I pulled the trigger. Here is the review:
Here is the rack on my truck. It's connected via a 2" hitch. Each tray is rated for a 60 lb bike.
Folded (it sticks out of my bumper by about 2 feet).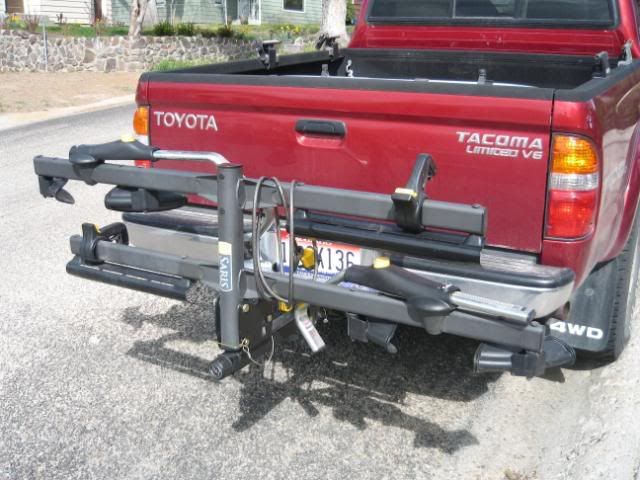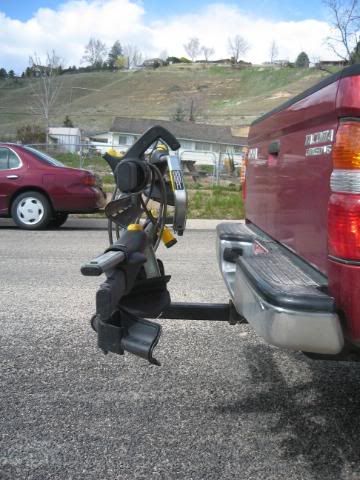 It's locked into the hitch via a lock that goes through the rack and hitch (it's keyed the same as the cable lock that comes with the rack).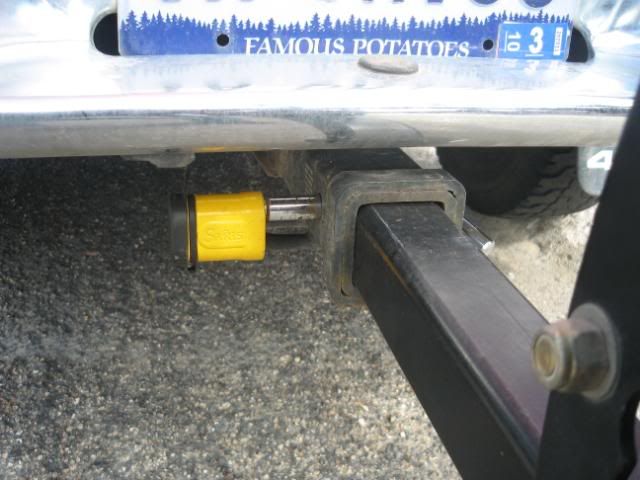 Turning knob at the end of the rack snugs the rack to the locking mechanism to ensure a tight fit with no swaying. Very solid.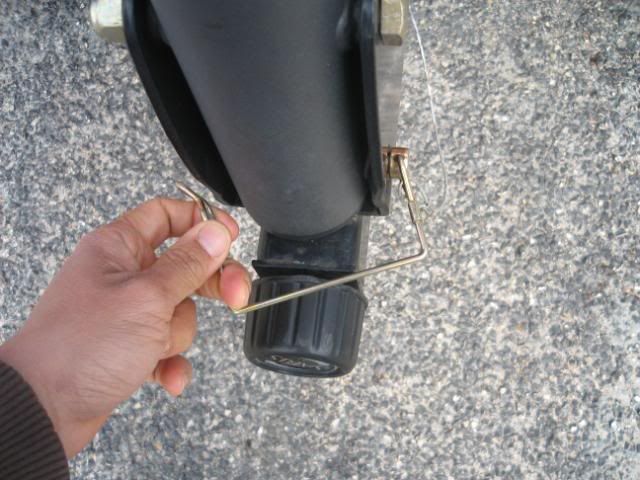 Putting a bike on is a 30 second operation. First, put the hitch down to horizontal by pulling the pin out which allows the rack to swivel down.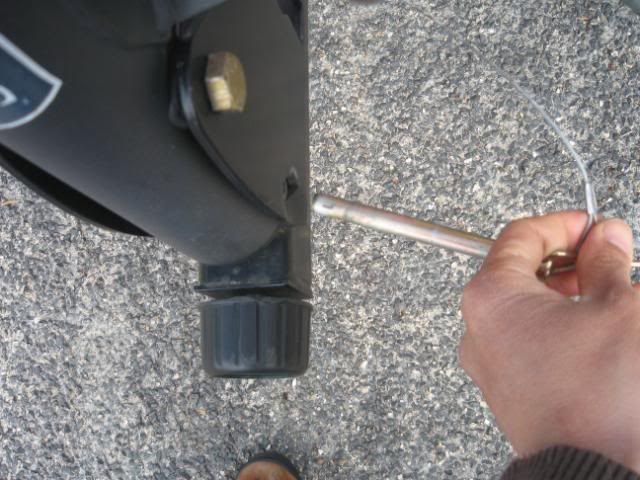 Make sure you put the hitch pin on the upper hole to lock the rack down into the vertical position.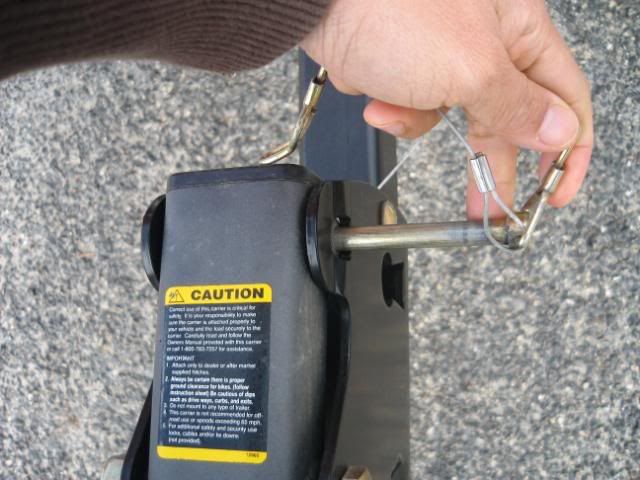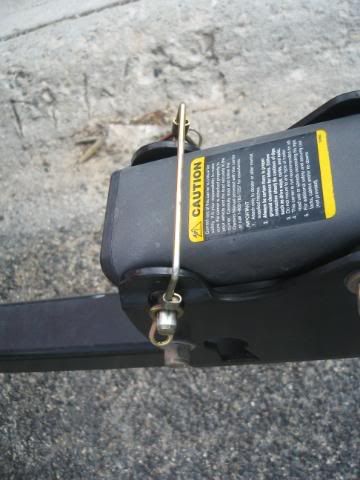 Turn the front wheel holder outboard by pressing the yellow button. Move the rear wheel ratchet by doing the same.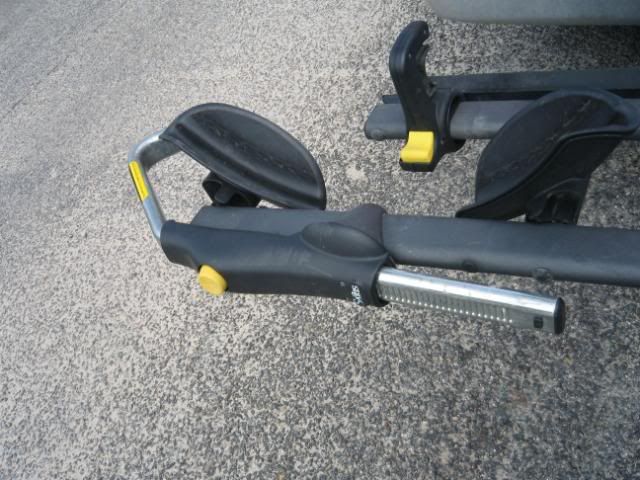 Put the bike on the wheel trays. As you can see, the bike will stand up in the deep wheel trays without the holders in place. This frees up your hands to put the wheel holders down to secure the wheels.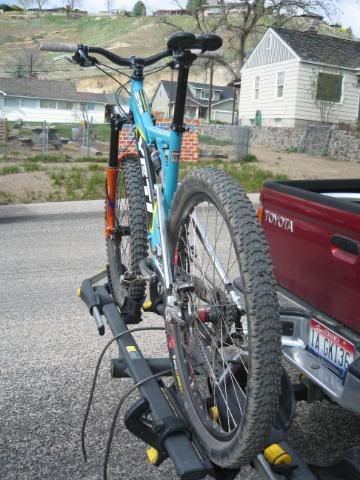 With the wheel holders on.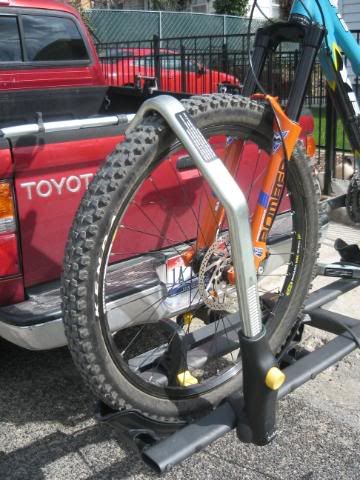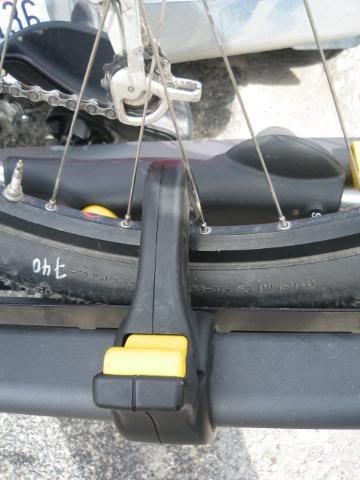 There is a rubber pad that keeps your rims from getting scratched.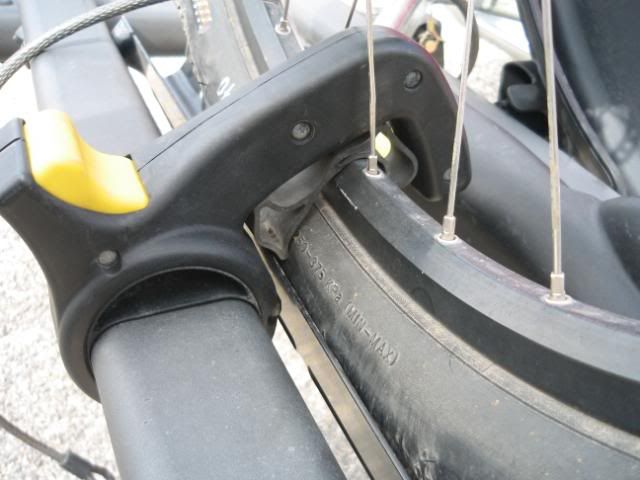 Run the cable lock through and you're done.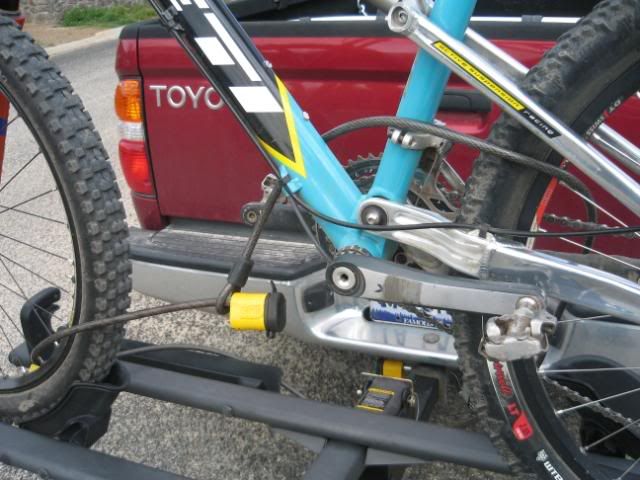 The bike does not stick out too much on either side.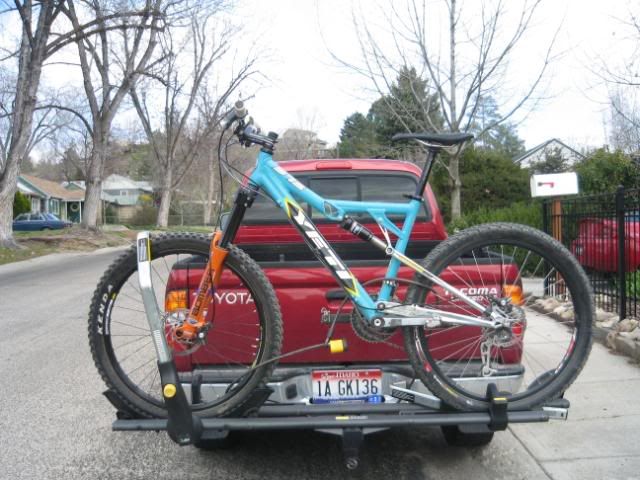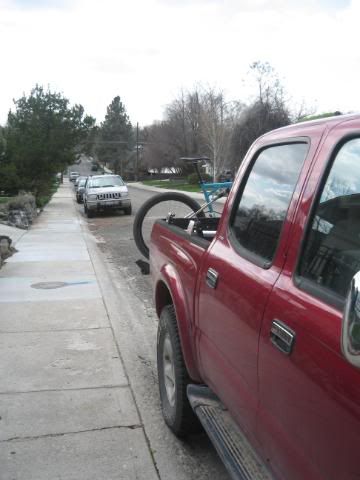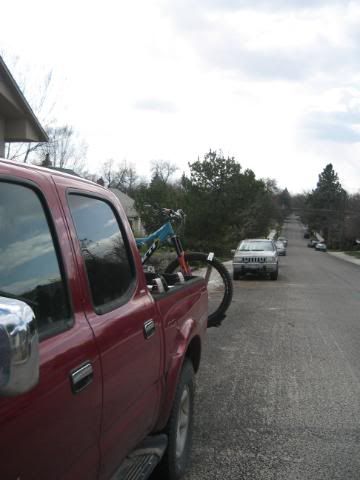 The rack itself is mostly welded together so it's a bit porky at 45 lbs. However, taking it on and off the truck takes about 15 seconds (undo lock and pull out).
I highly recommend this product if you're in the market for a hitch rack and you have bikes with thru axles
... With my Yakima Bedheads, I can now carry 6 bikes in the back of my truck along with our travel gear!