Discussion Starter
·
#1
·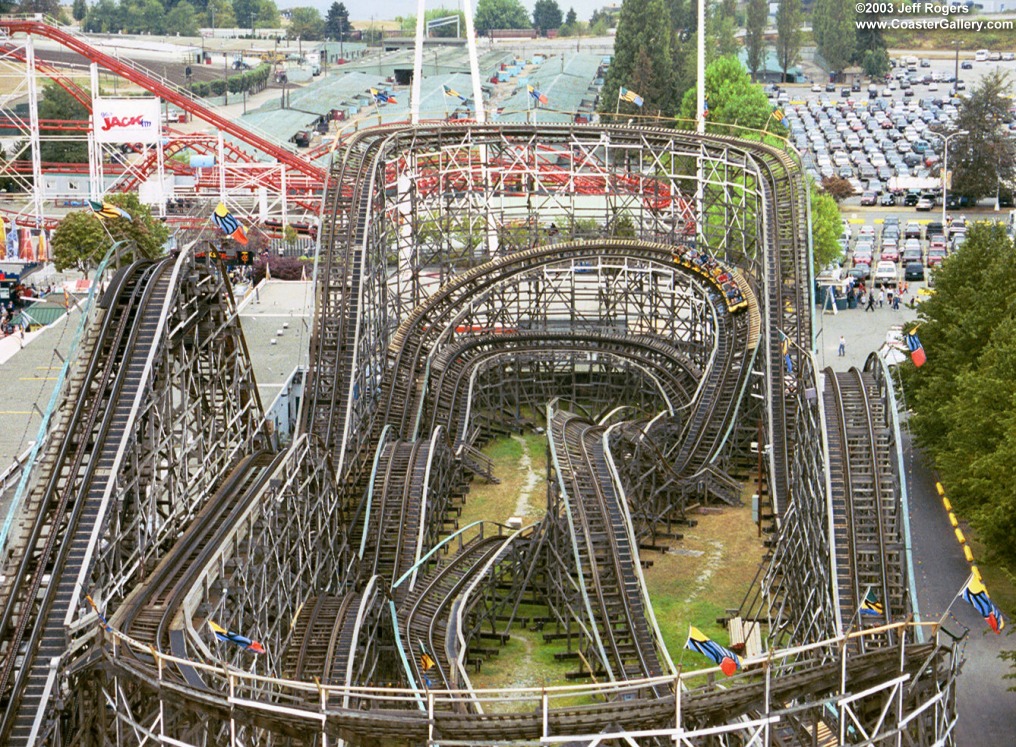 something cool to think about: rollercoasters are ALL gravity fed. but they are not "down"hill all the time. you have ups and downs the whole way.
Roller Coaster Simulator:
https://www.funderstanding.com/coaster
The cars on a typical roller coaster are not self-powered. Instead, a standard full circuit coaster is pulled up with a chain or cable along the lift hill to the first peak of the coaster track. The potential energy accumulated by the rise in height is transferred to kinetic energy as the cars race down the first downward slope. Kinetic energy is then converted back into potential energy as the train moves up again to the second peak. This hill is necessarily lower, as some mechanical energy is lost to friction.

Not all rides feature a lift hill, however. The train may be set into motion by a launch mechanism such as a flywheel launch, linear induction motors, linear synchronous motors, hydraulic launch, compressed air launch or drive tire. Such launched coasters are capable of reaching higher speeds in a shorter length of track than those featuring a conventional lift hill. Some roller coasters move back and forth along the same section of track; these are known as shuttles and usually run the circuit once with riders moving forwards and then backwards through the same course.

A properly designed ride under good conditions will have enough kinetic, or moving, energy to complete the entire course, at the end of which brakes bring the train to a complete stop and it is pushed into the station. A brake run at the end of the circuit is the most common method of bringing the roller coaster ride to a stop. One notable exception is a powered roller coaster. These rides, instead of being powered by gravity, use one or more motors in the cars to propel the trains along the course.
https://en.wikipedia.org/wiki/Roller_coaster
Roller Coaster Simulator
https://www.funderstanding.com/coaster