·
another bozo on the bus
Last night while I was still recovering from Saturday's ride and reading up on everyone else's weekend happenings, I saw a post from fellow Marylander, Drevil, who was looking for a ride today. I didnt feel as though I was in any condition to commit to another ride, but threw caution to the wind and made plans to hit Rockville today and ride with the infamous Drevil.
Smiling switchback attack...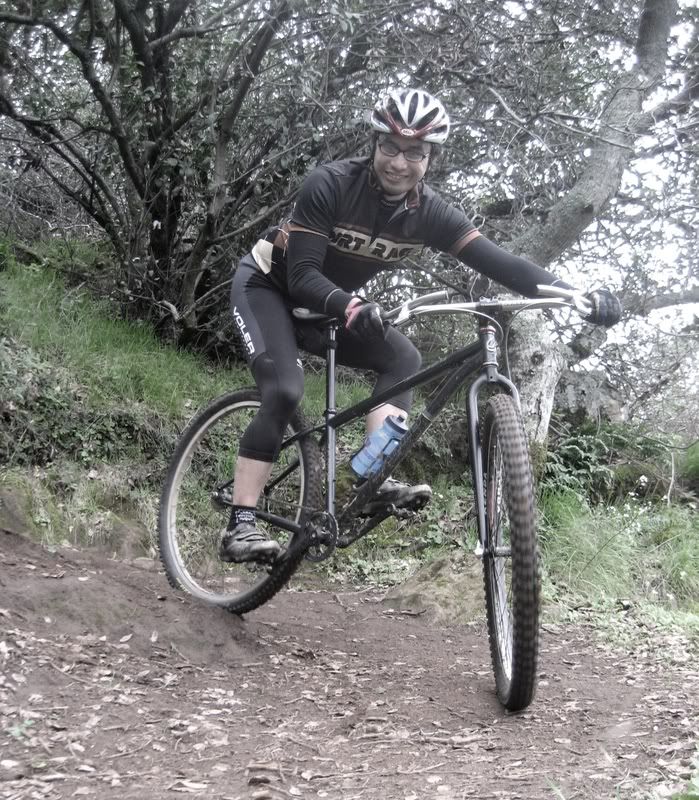 Cleaning yet another technical climb...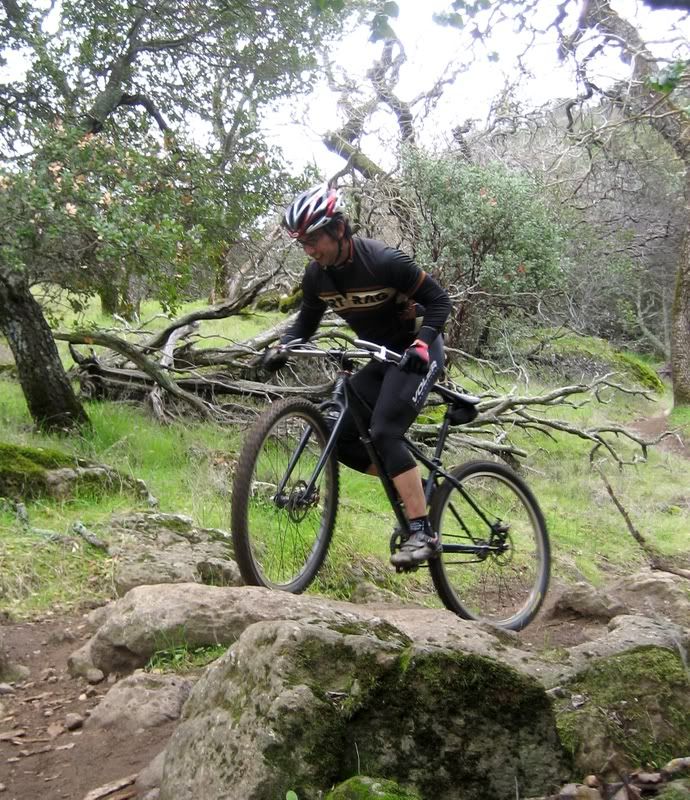 Tilly's in the rain...
Gettin' a little air...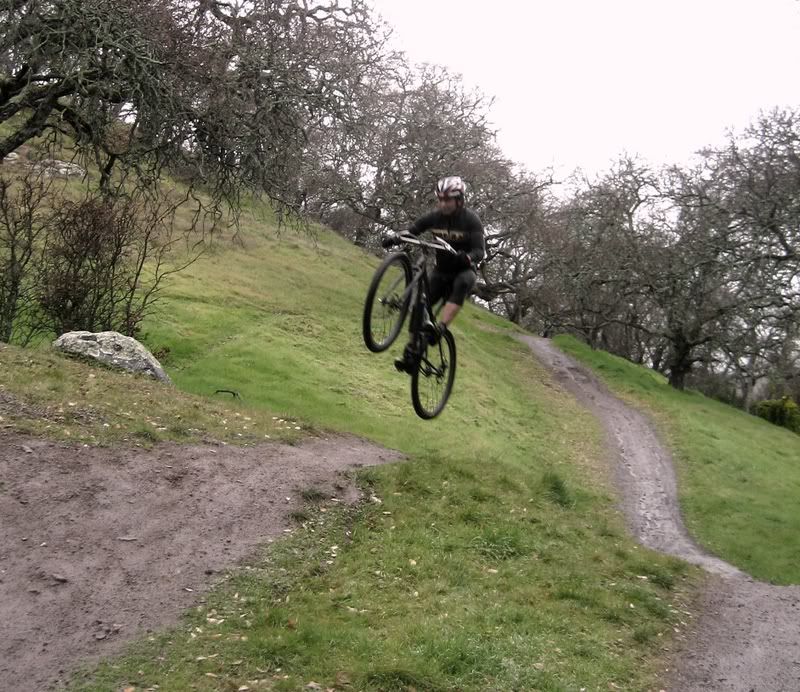 Far from home...